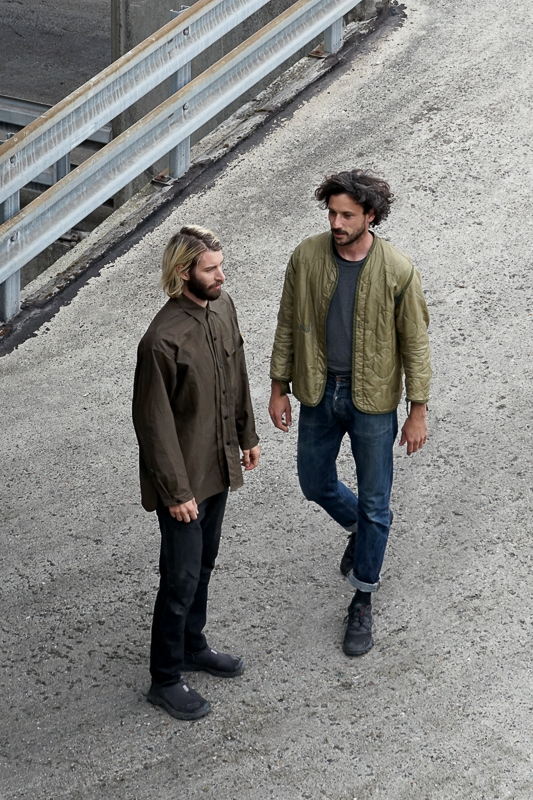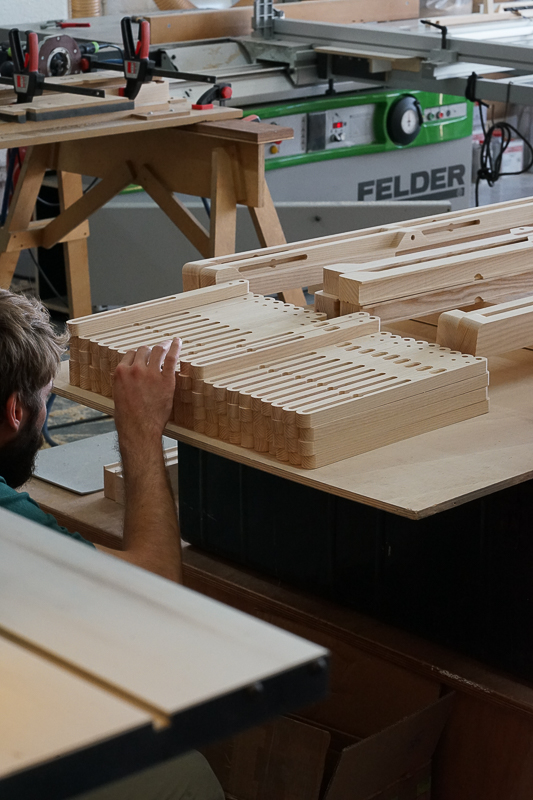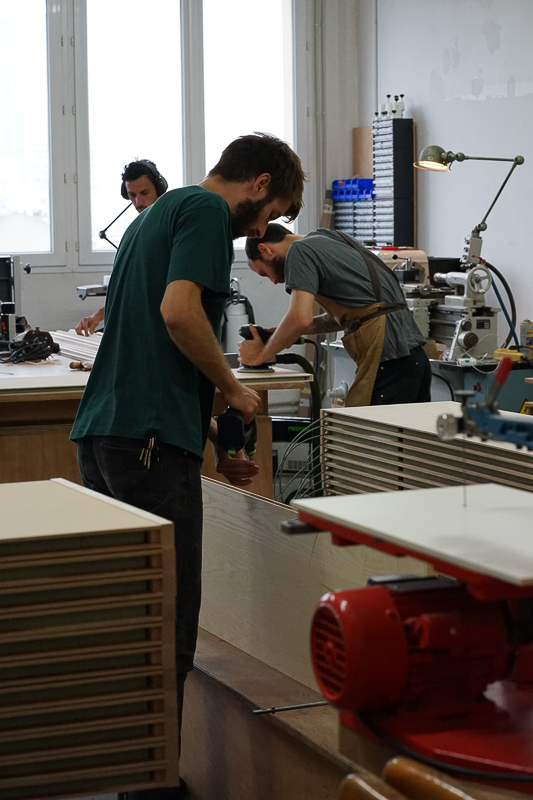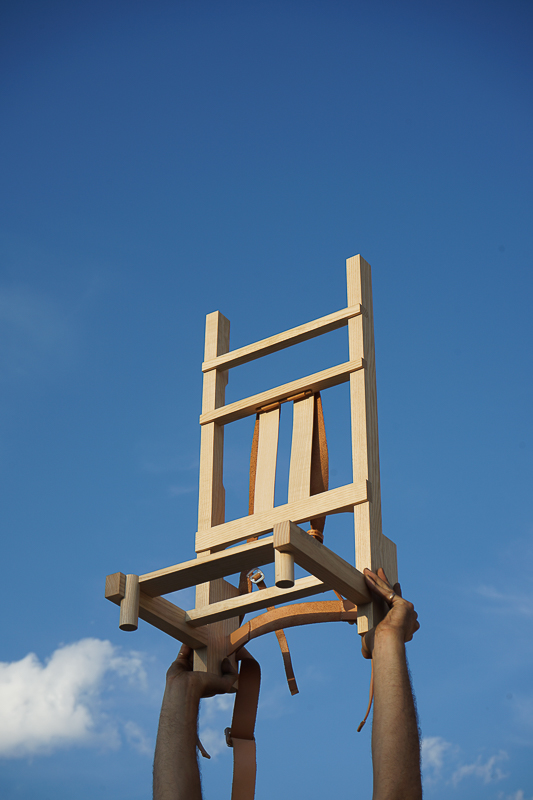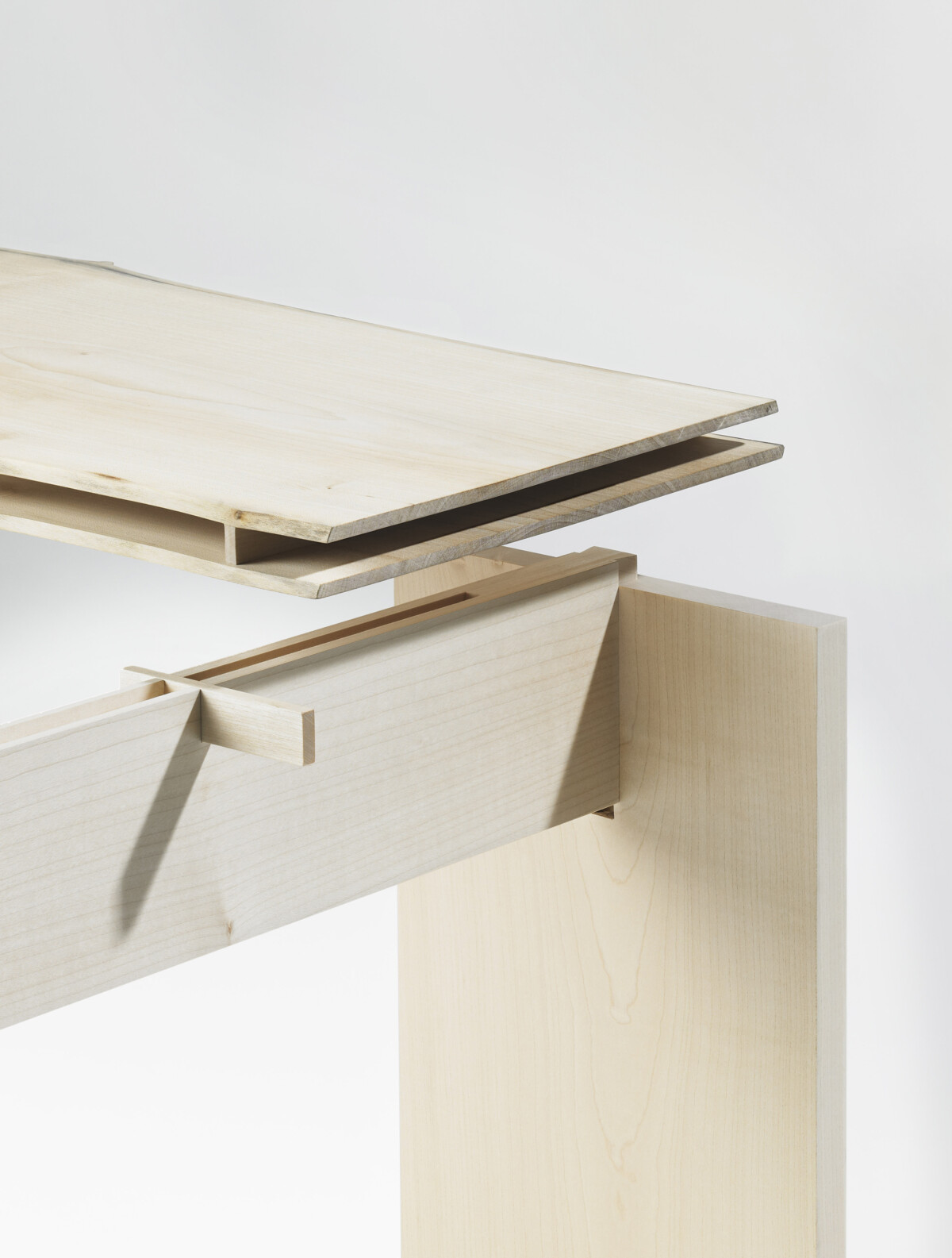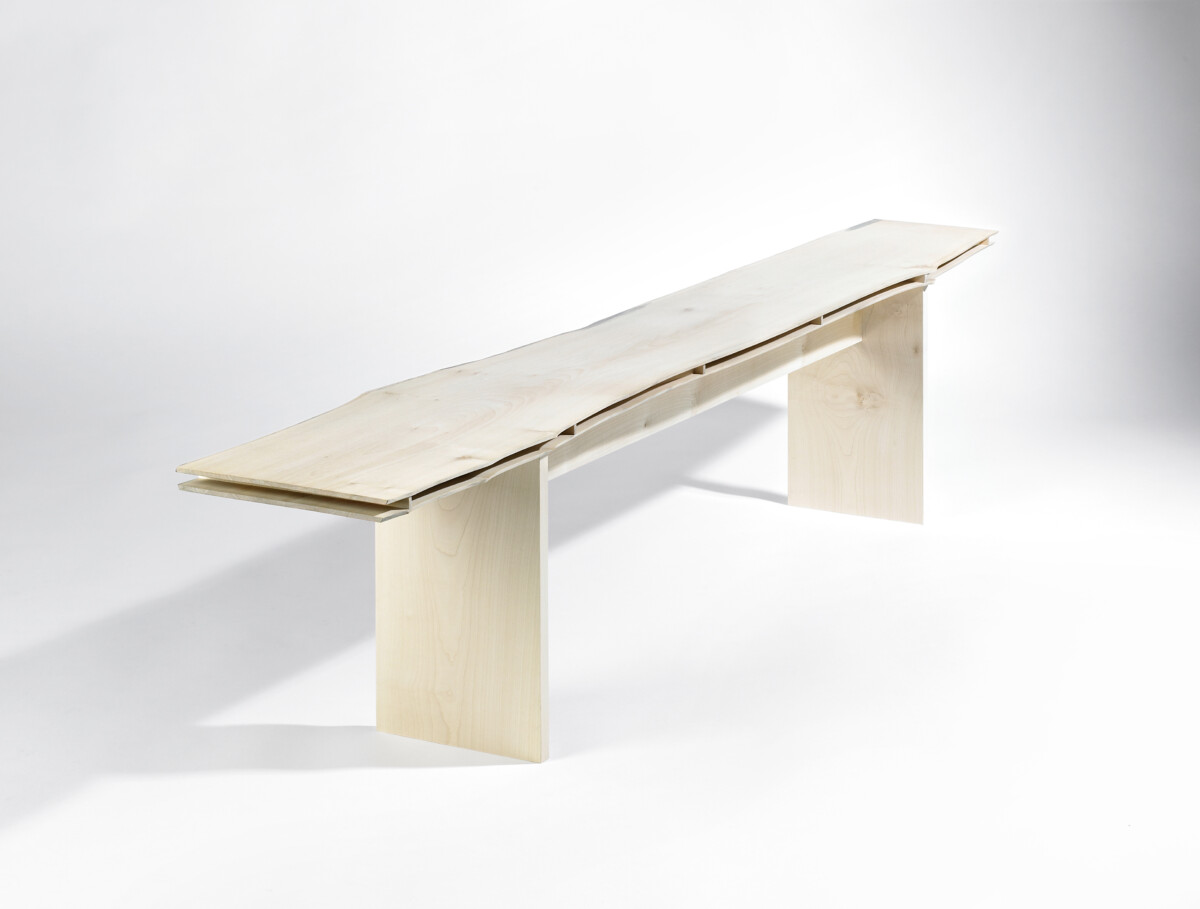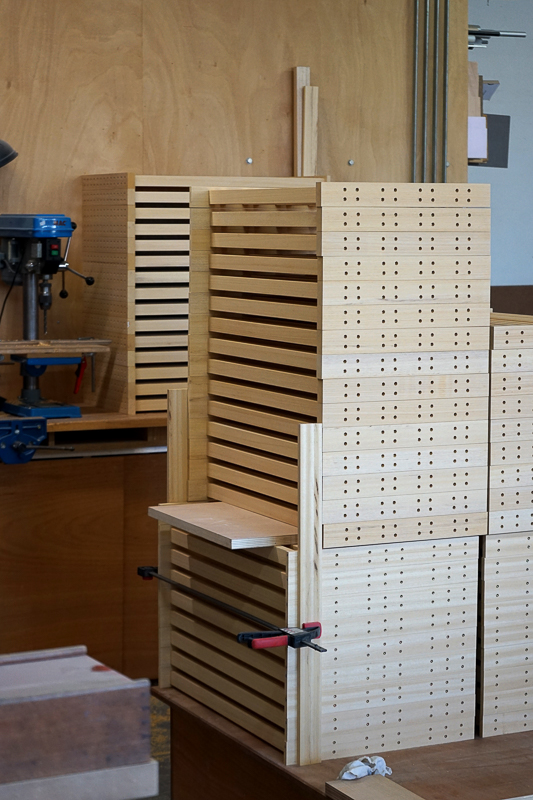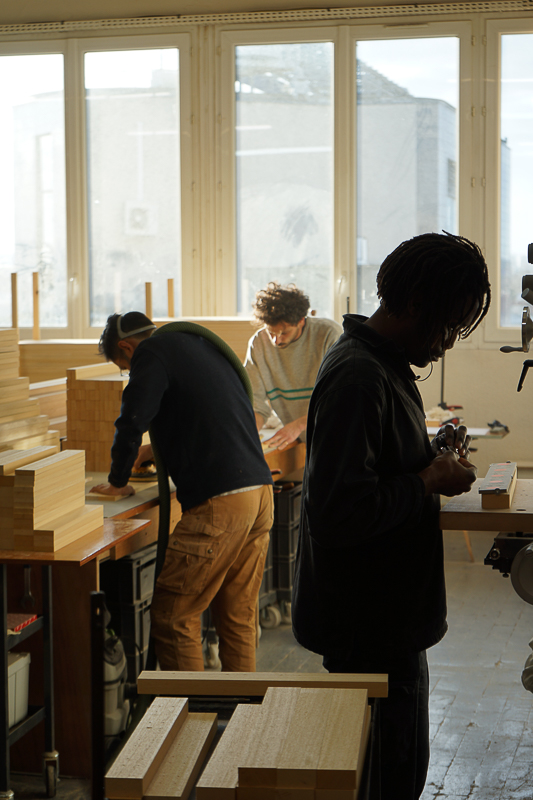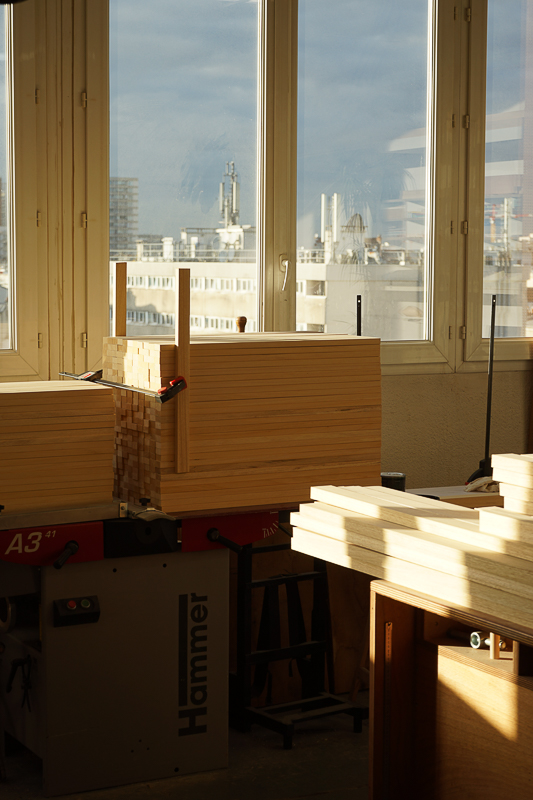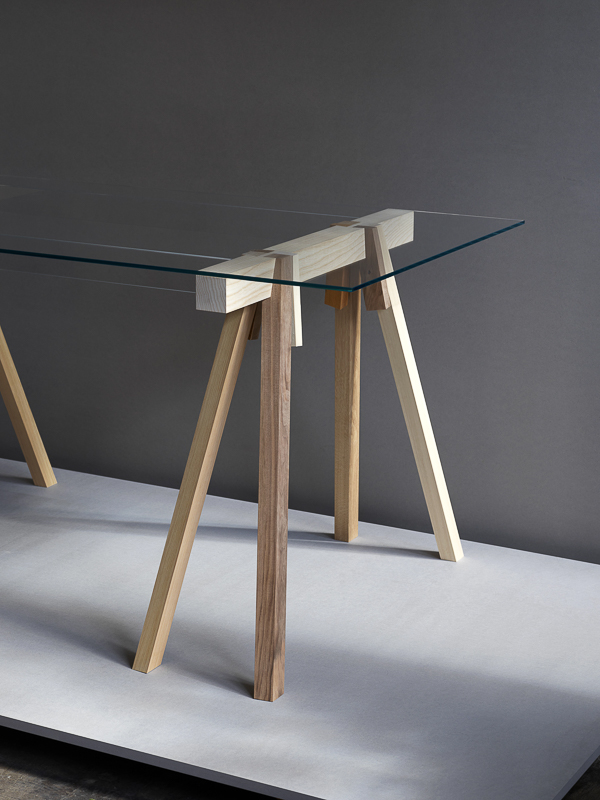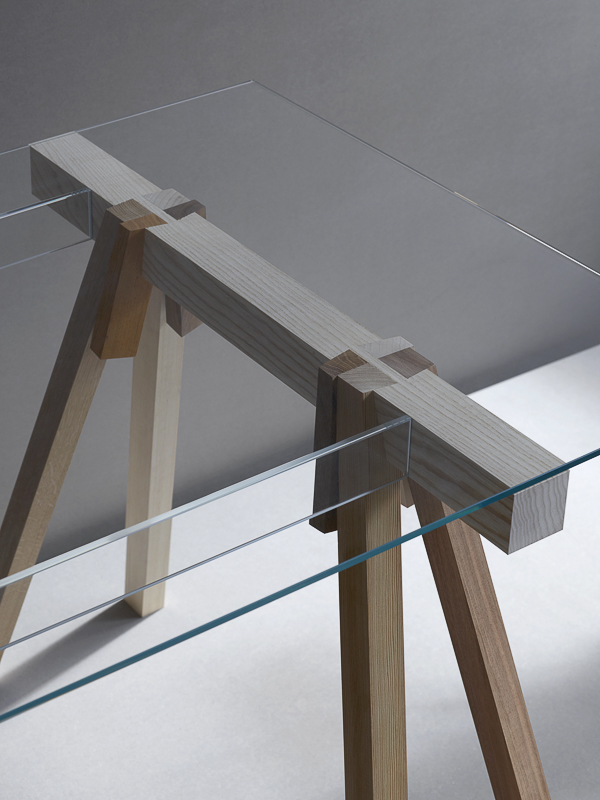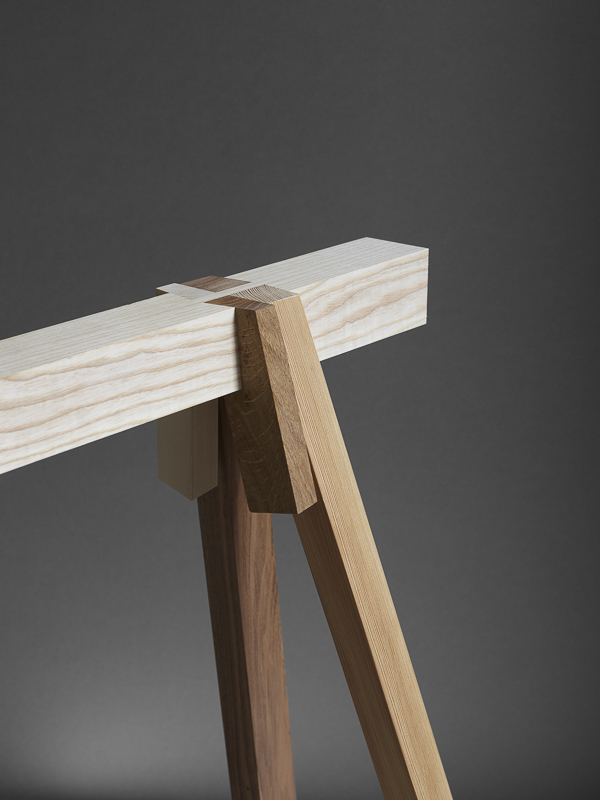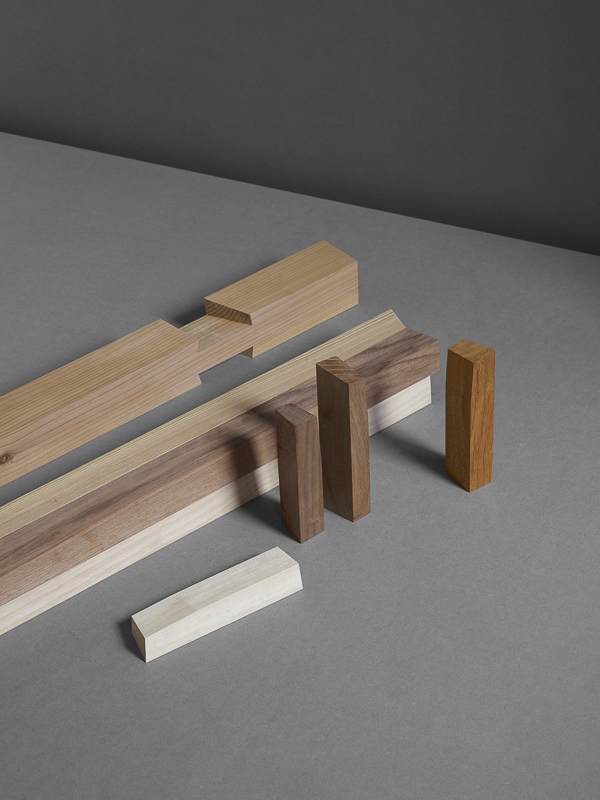 Gérald Perrin & Mayeul Reignault
Perron et Frères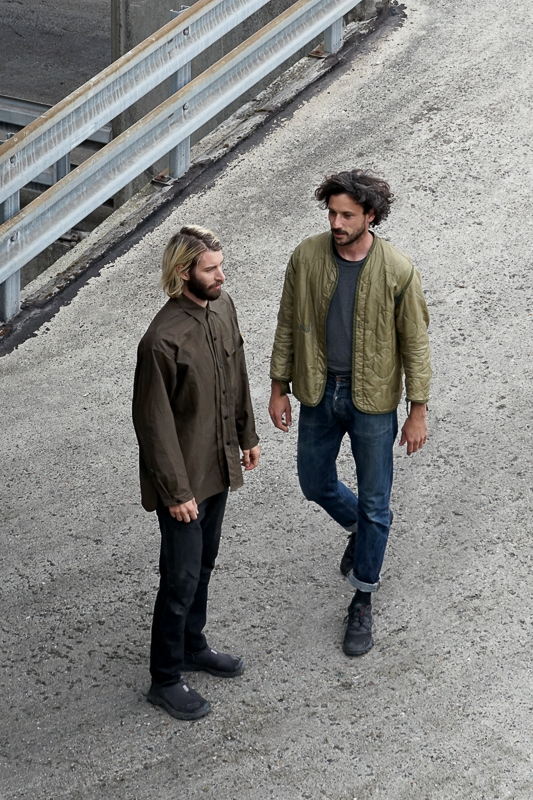 At the border between design and production, the duo that composes Perron & Frère welcomes us to their workshop in Pantin. A space where the eye is constantly attracted by the material and the object, on the lookout for a new form or assembly. Meet.
Can you introduce yourself ?
We are Gérald Perrin and Mayeul Reignault. After having followed a training of more than 7 years in the trades of wood, in cabinetmaking then in marquetry, Gérald founded his first workshop at the exit of the Boulle school in 2010. He founded Perron et Frères in 2013. Mayeul studies the design produces and evolves in different branches of creation, working in leather goods, object design and interior architecture. He joined Perron et Frères in 2017 to partner with Gérald thereafter. Perron et Frères is the result of the meeting of a designer and a cabinetmaker. Whatever types of projects we approach, great attention is paid to meaning, both in design and in production. Evolving around many know-how, we extend our achievements as far as the encounters and challenges take us.
Within Perron et Frères you work with many materials, but in particular wood. Can you tell us about your connection to this topic?
Wood is our main medium. Thanks to Gérald's expertise first of all, the work of this material is at the origin of the creation of Perron et Frères. It is also for us the material that we prefer for these intrinsic qualities. Transforming a natural material takes a carnal relationship, and permanent discovery. There is a direct interaction with the wood and the one who manufactures it. He responds to each new intervention, it is necessary to understand the material to go in his direction. And there is a magic that returns every time. Even having imagined the drawing, the wonder of holding a piece in your hands, discovering the pattern of its veins and feeling its geometry and texture under your fingers, is still unique.
What are the different poles within PEF?
Our team is very small, which allows us both to have total control over our productions, and also to blur the role of each from time to time. Mayeul is more attached to design and Gérald to production. A team of apprentices, cabinetmakers or project managers is added to them, but the lines are constantly shifting according to the projects and temporalities. We have a very sensitive approach that leaves room for each person to intervene where it makes sense for them. It is a permanent exchange.
What are you looking for in your projects?
Above all, we like to make real human connections. This seems essential to us to carry out rich, interesting projects under the best conditions. Then, in the reality of the productions, we try to make sense between all the pre-established conditions, going towards the greatest accuracy and logic of design and manufacture. We believe that the strength of our projects is felt in the way we link plasticity and functionality.
Is experimentation essential in your creative process?
It is part of our daily life. Being in perpetual back and forth between drawing and manufacturing, one grows with the other. We validate our drawings directly in the workshop and sometimes draw while manufacturing. Working with the material is an integral part of our thinking process.
How do you imagine PEF evolving?
PEF's activity today is essentially focused on order projects. We are gradually starting to produce pieces that come directly from us, and will start marketing a range of furniture and objects very soon. In the near future, we would like this part of our work to take more space to express ourselves through our own constraints only.
Current projects that you would like to share here?
In the range of pieces that we are going to distribute in self-publishing, we will start with a trestle, which is an object that works thanks to a mechanical assembly of wood. The interlocking parts allow a solid but removable connection. This piece of very simple appearance, requires great care and precision in the manufacture, it completely represents the values ​​of PEF.