Go to Shop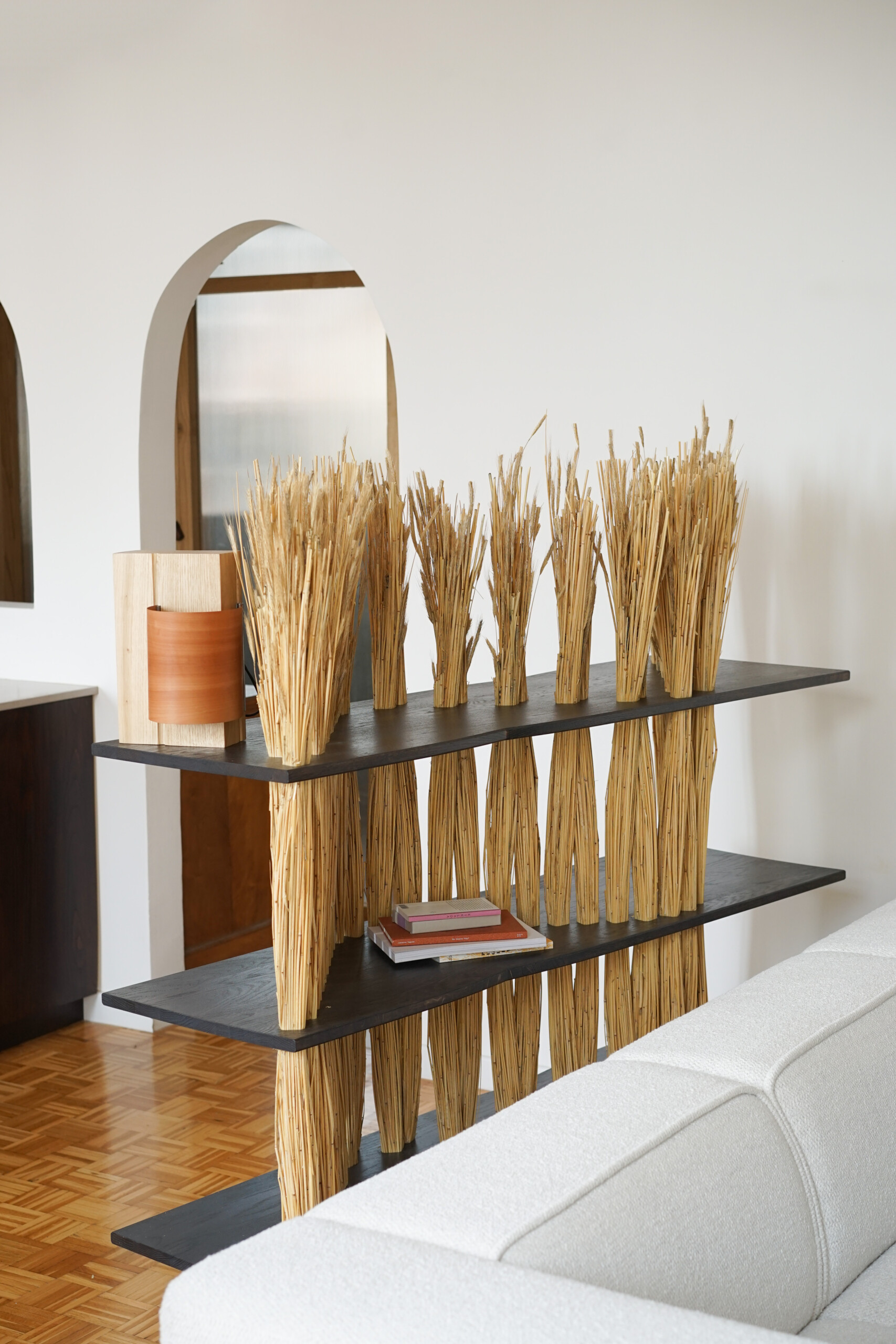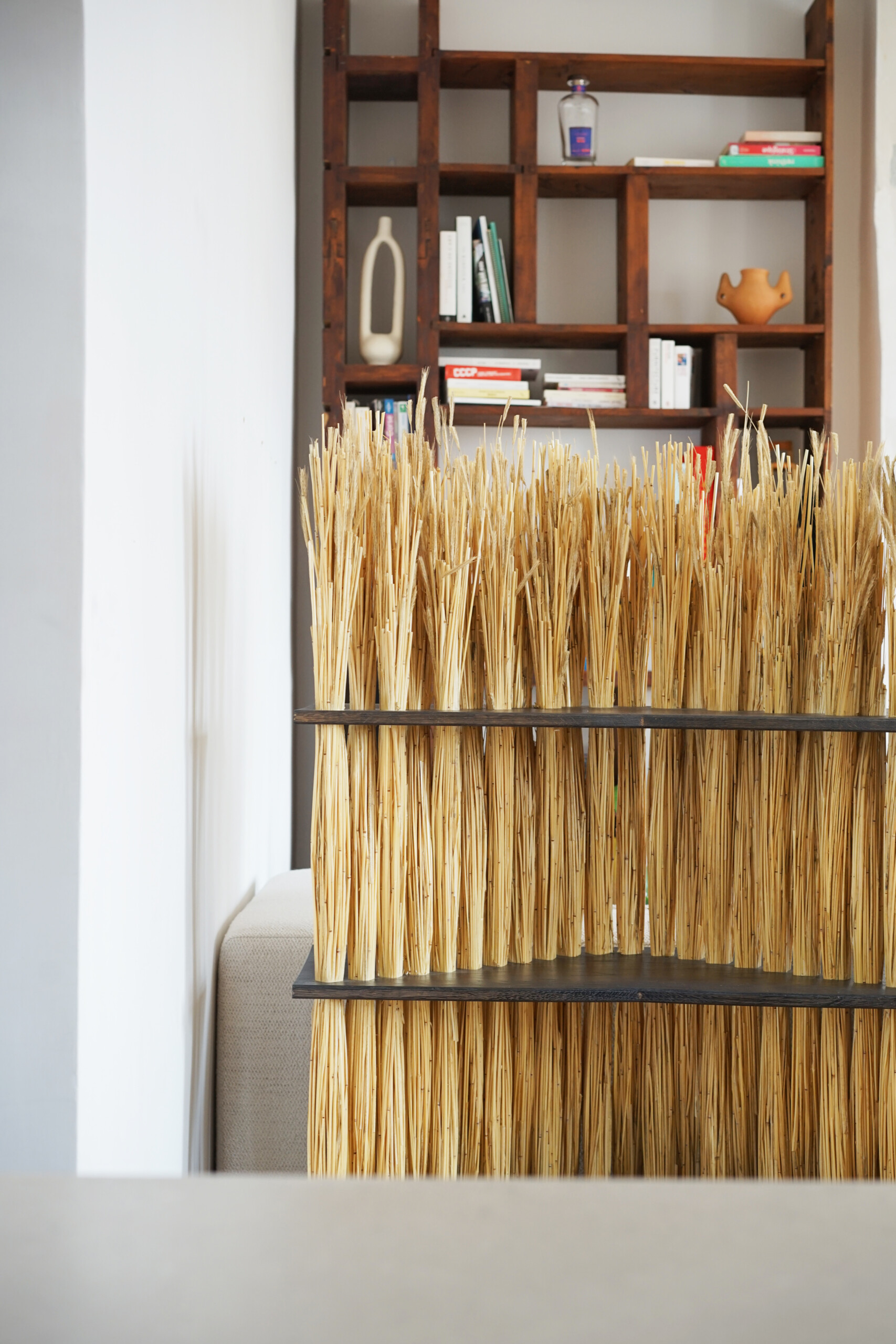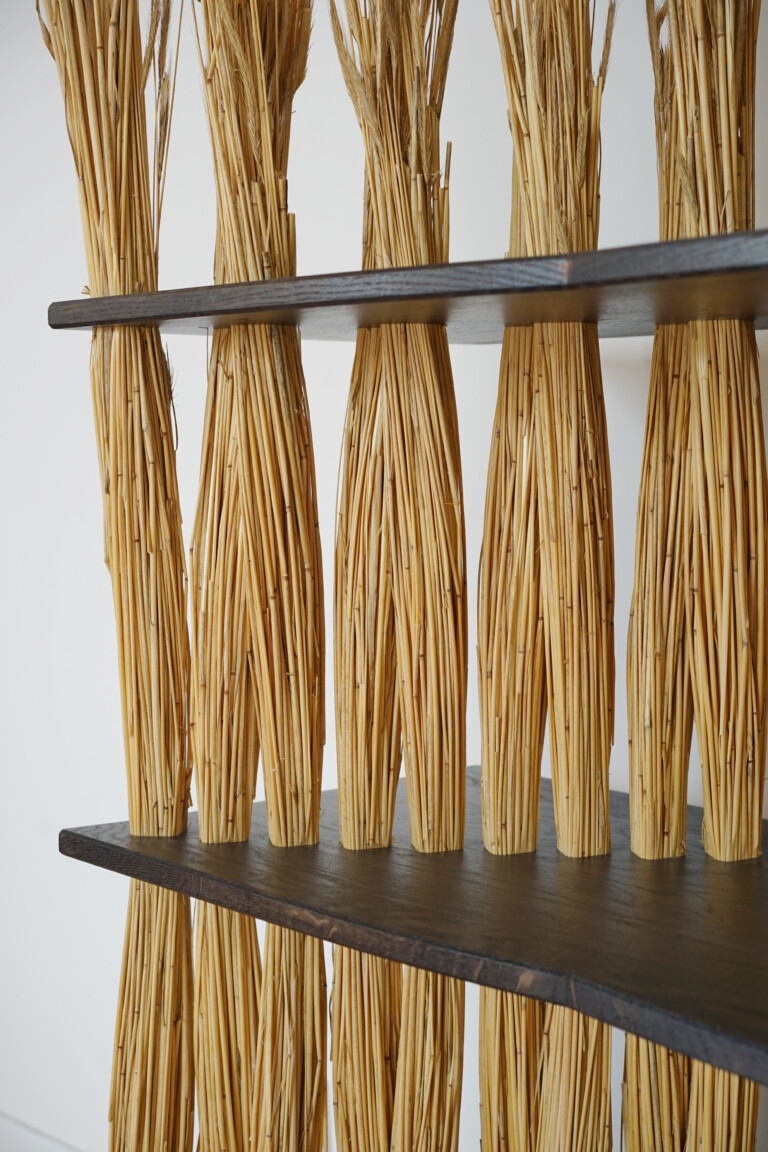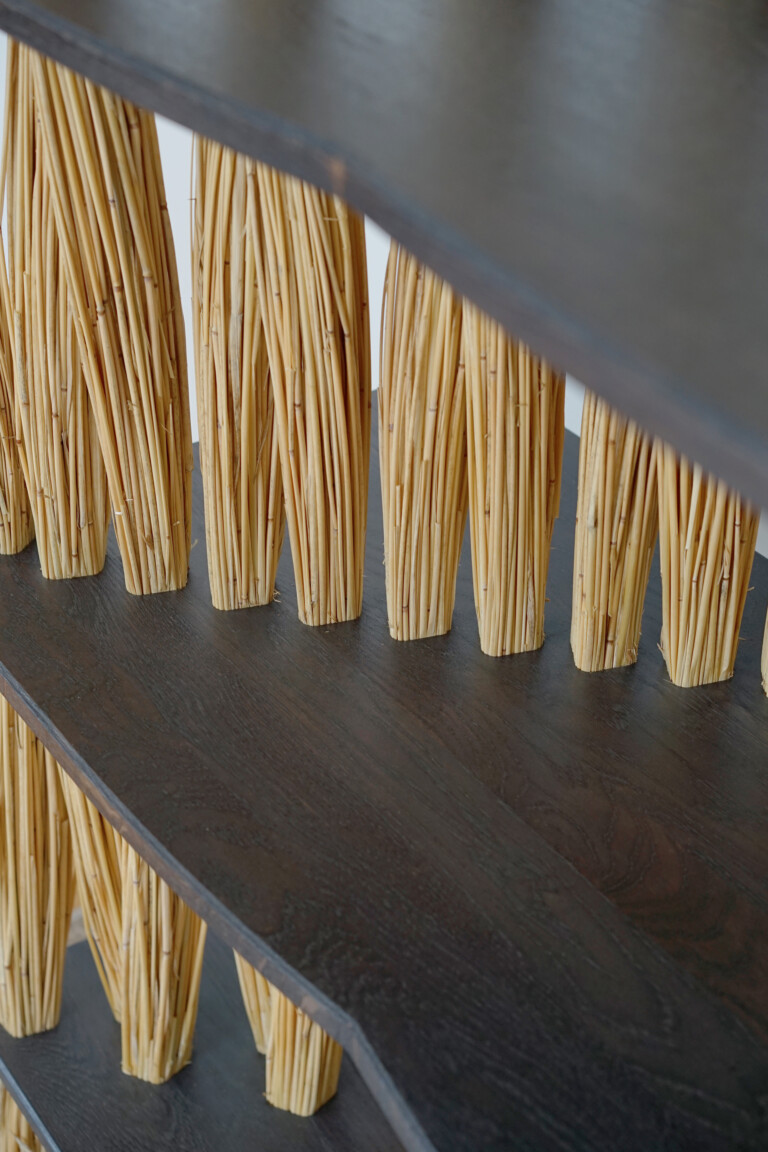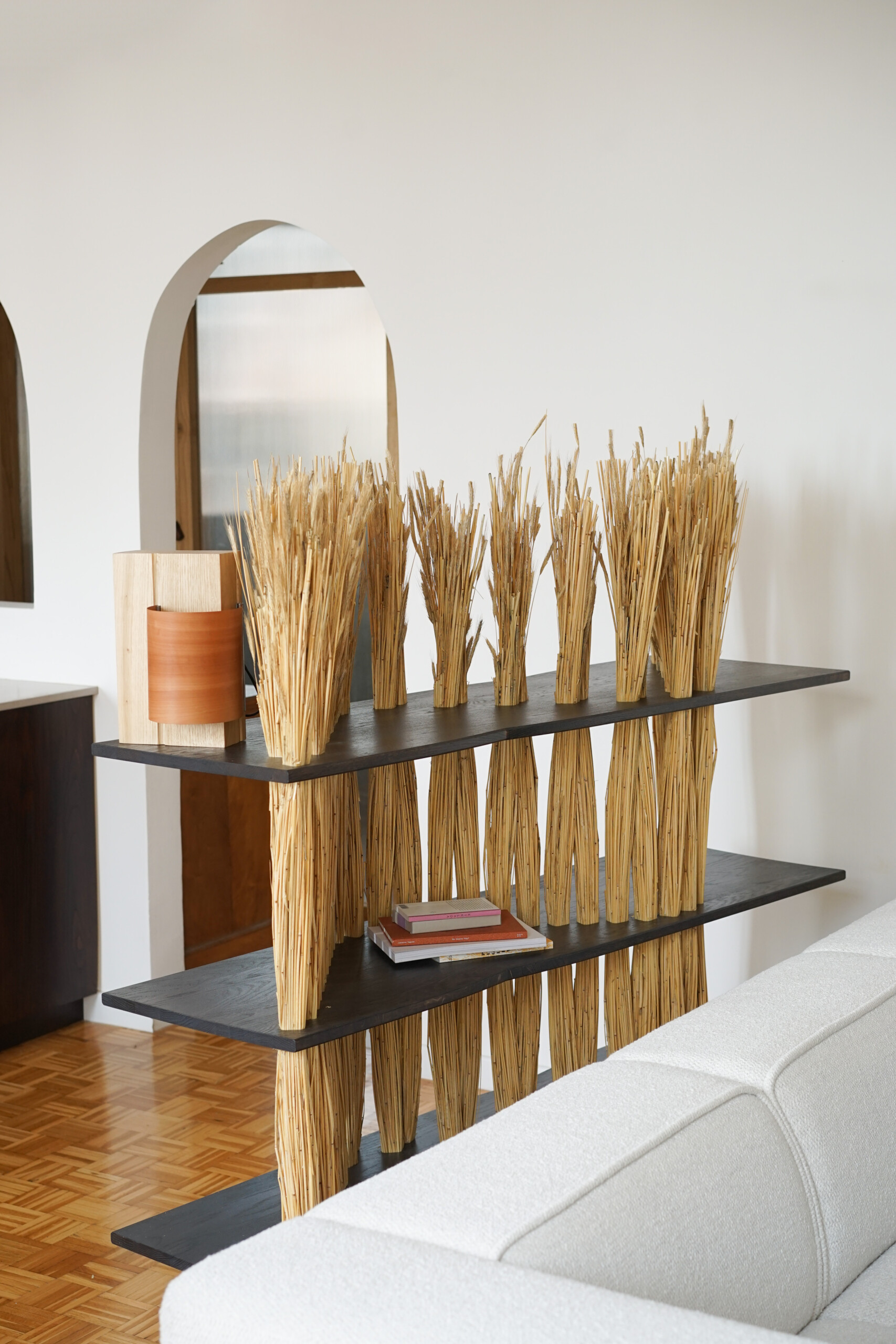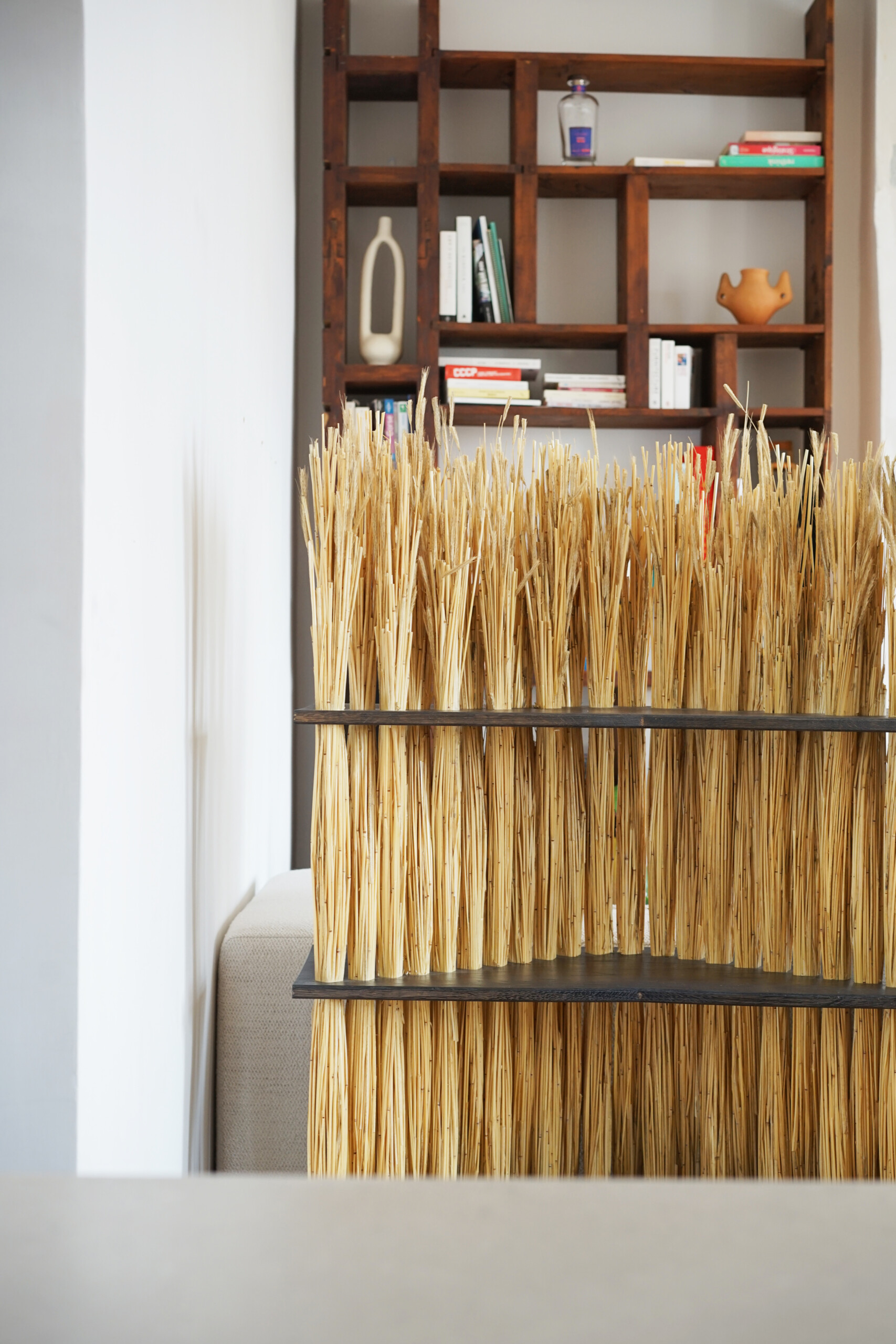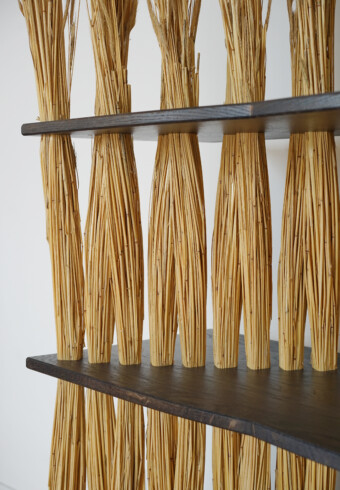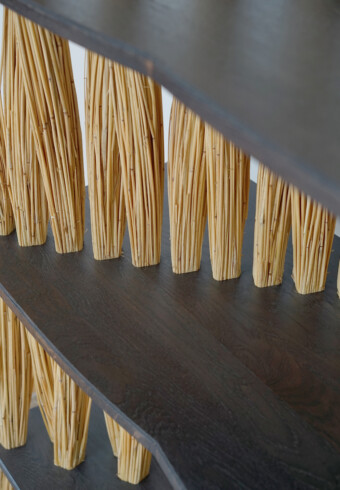 Large Amas stained oak shelf
4500€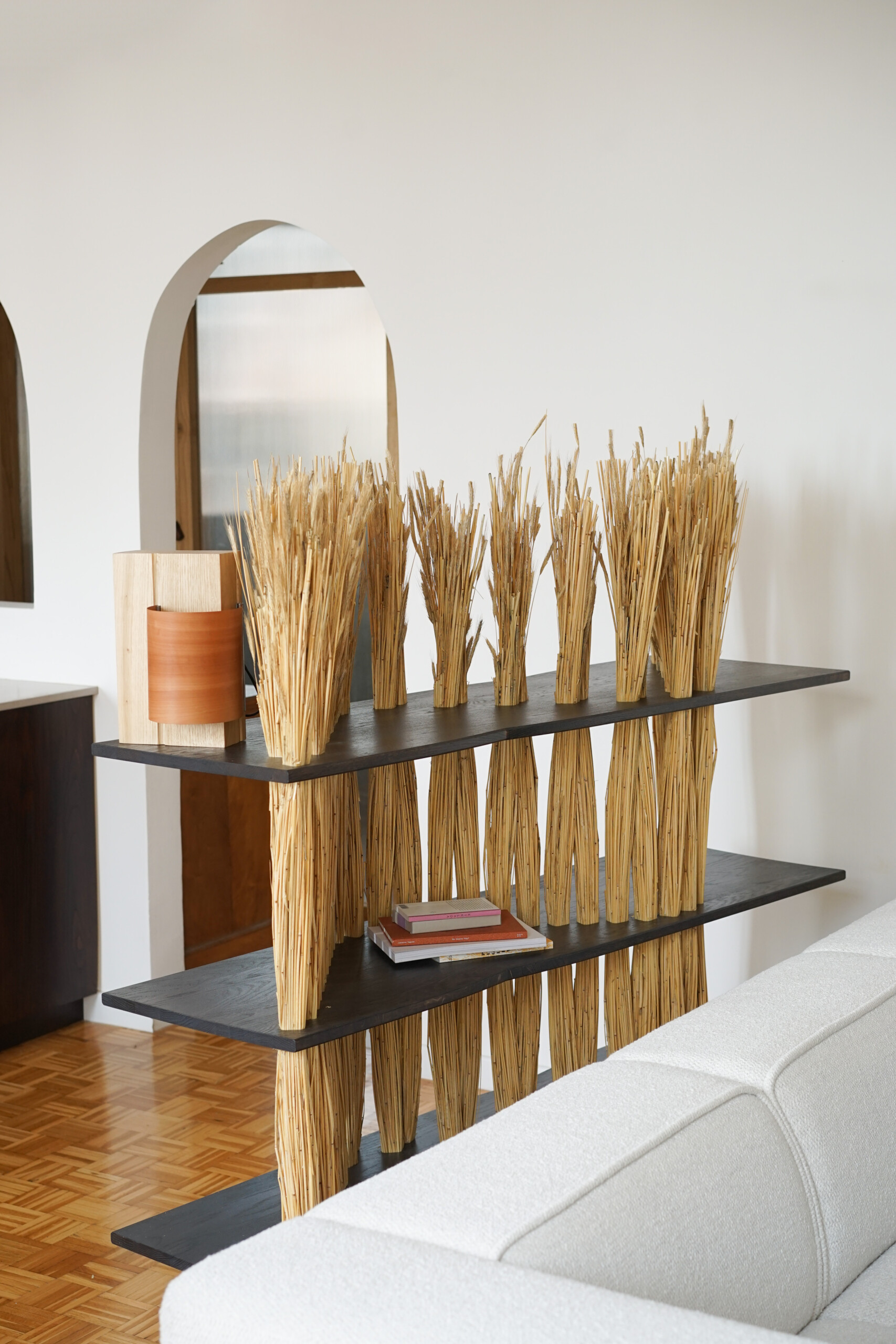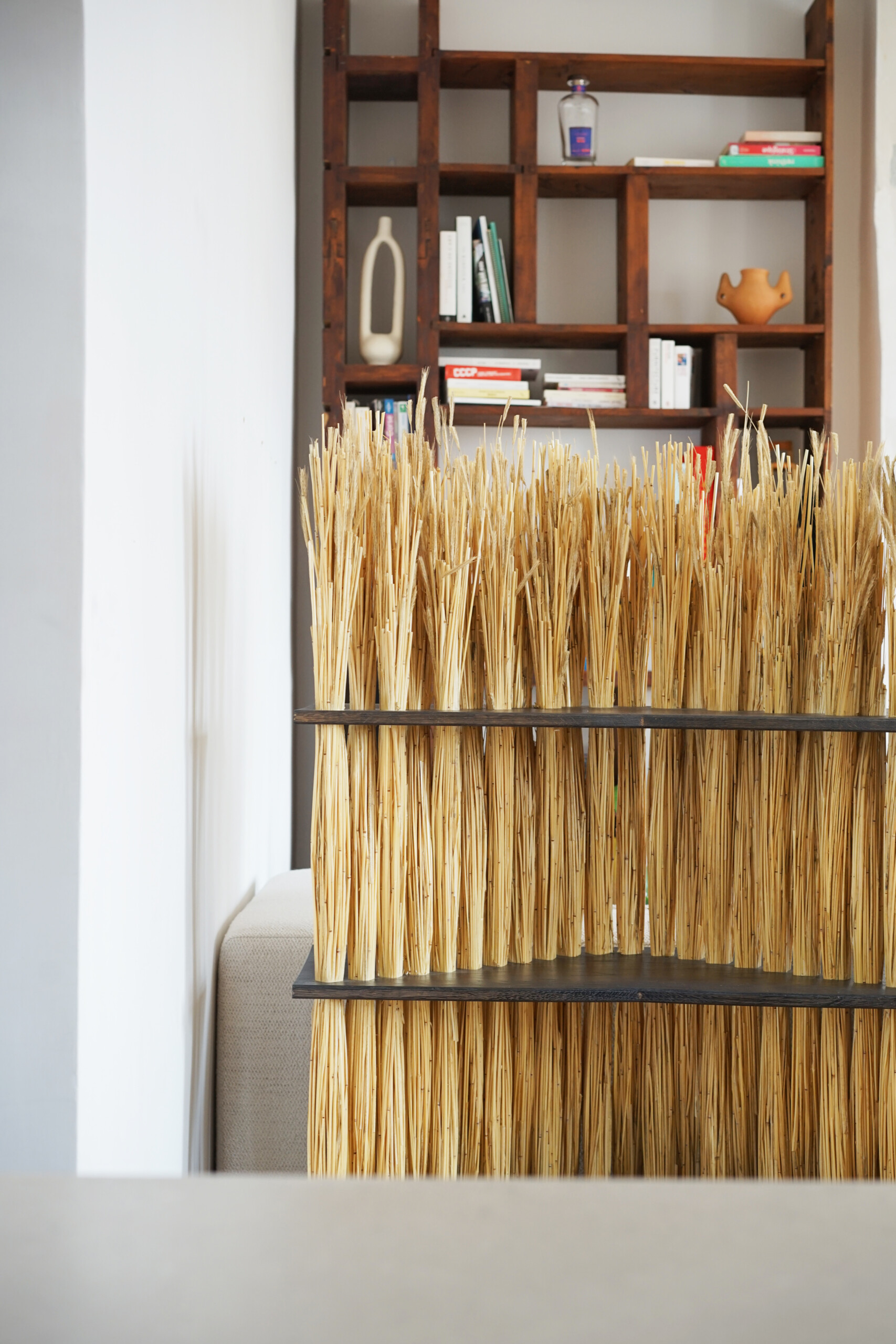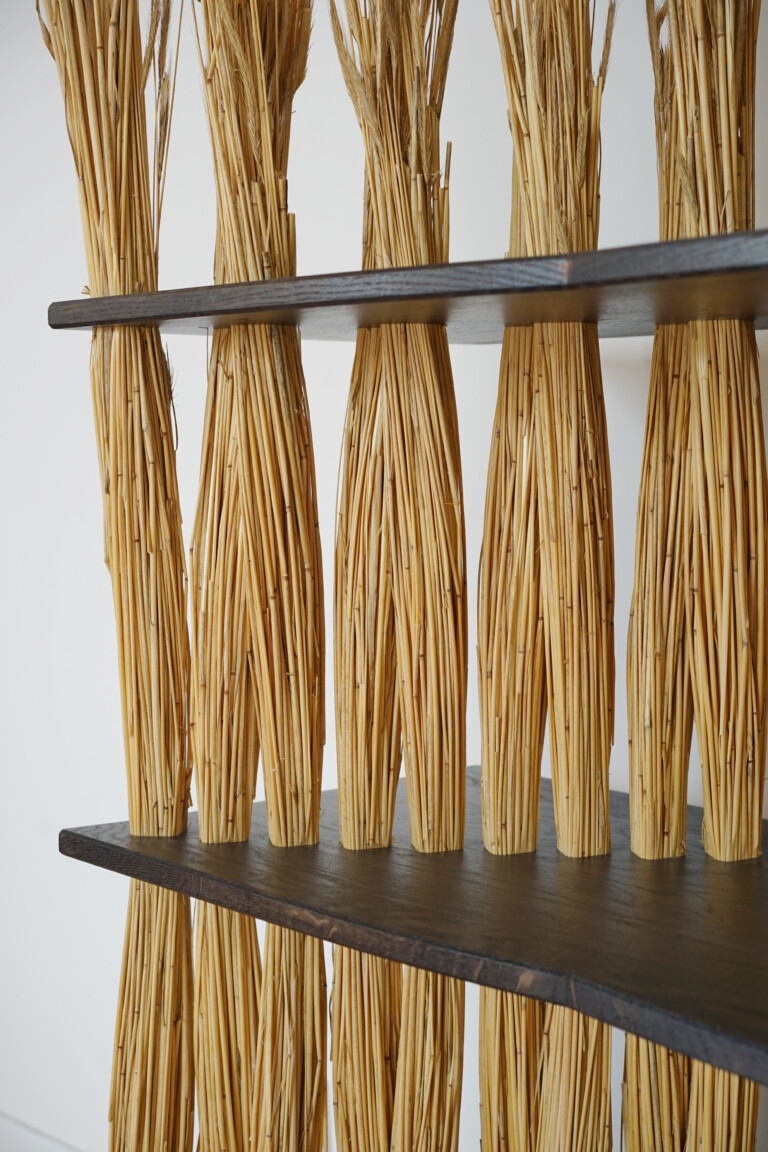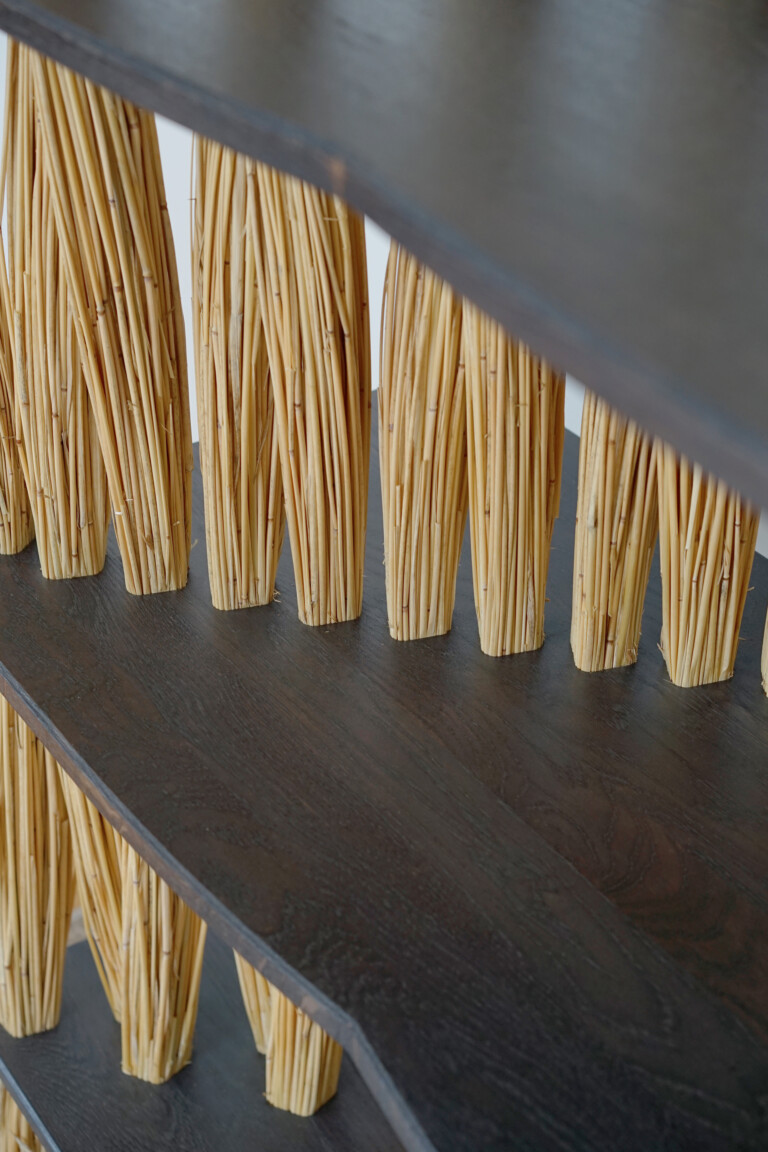 In stock
This large AMAS shelf seeks to take a contemporary look at wooden furniture traditionally associated with mulch. Usually used to line horizontal surfaces linked to comfort, raw rye straw is here used vertically to make structural bases. The solid wood planks define different laying spaces.
On this version, the oak has been tinted thanks to a natural reaction of the tannins, offering a bluish appearance.
Imagined by designer Sacha Parent, the shelf is placed against a wall or in the middle of a space as a partition. Stable, it will accommodate your books or decorative objects.
Manufactured and assembled by hand in the south of France.