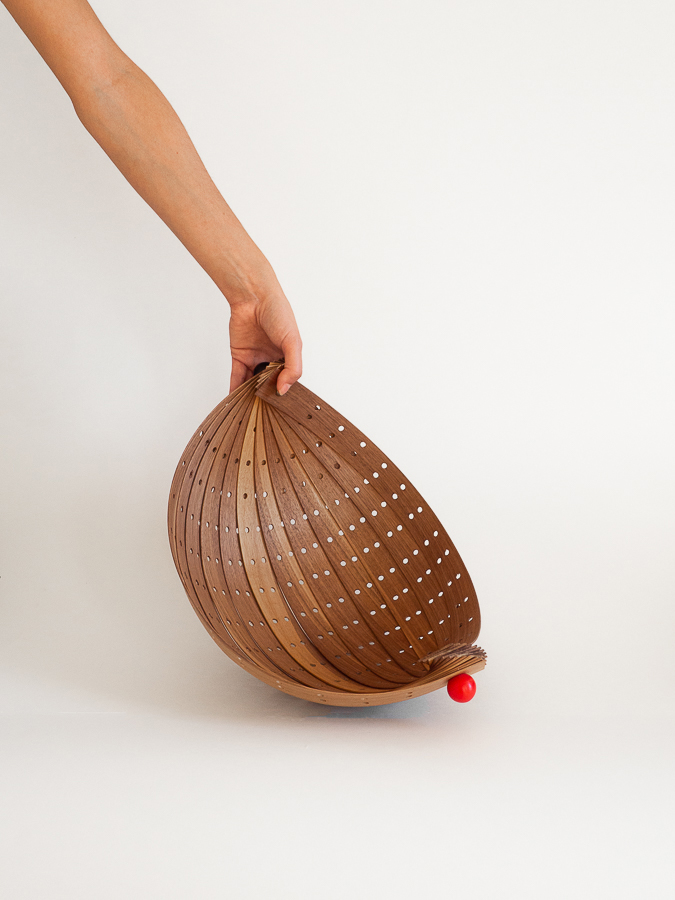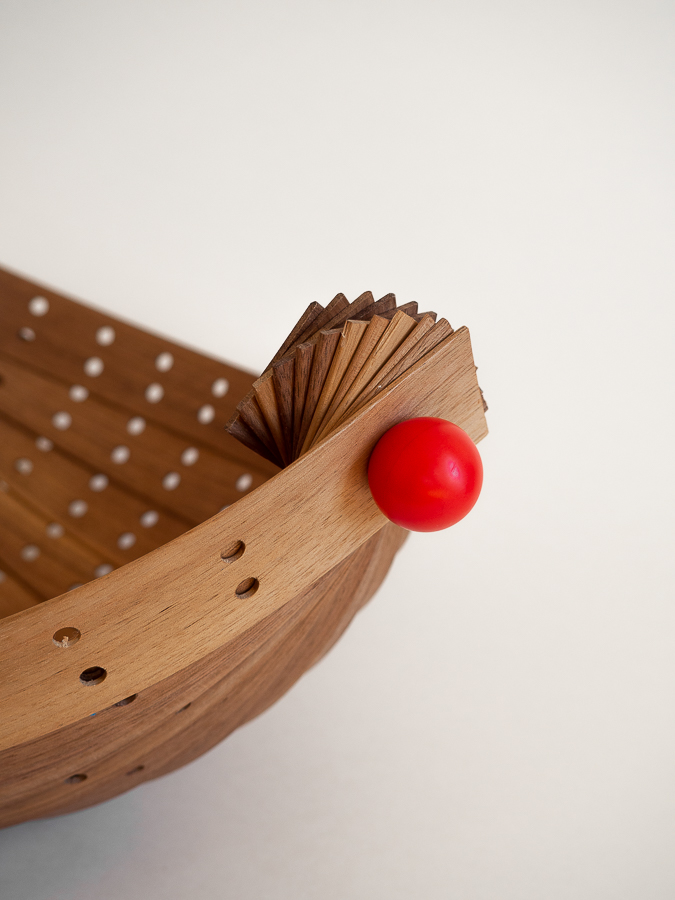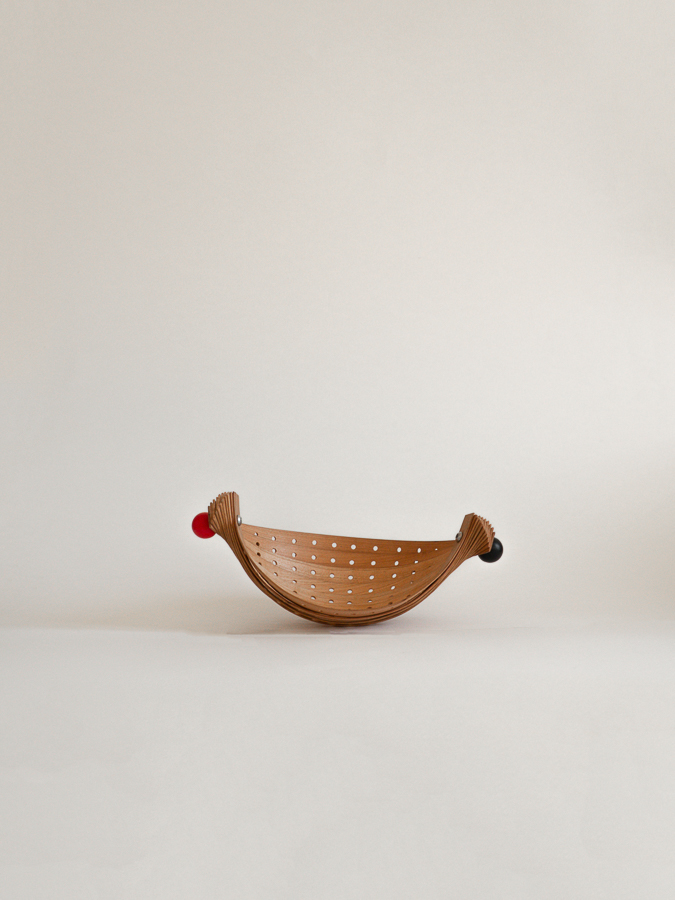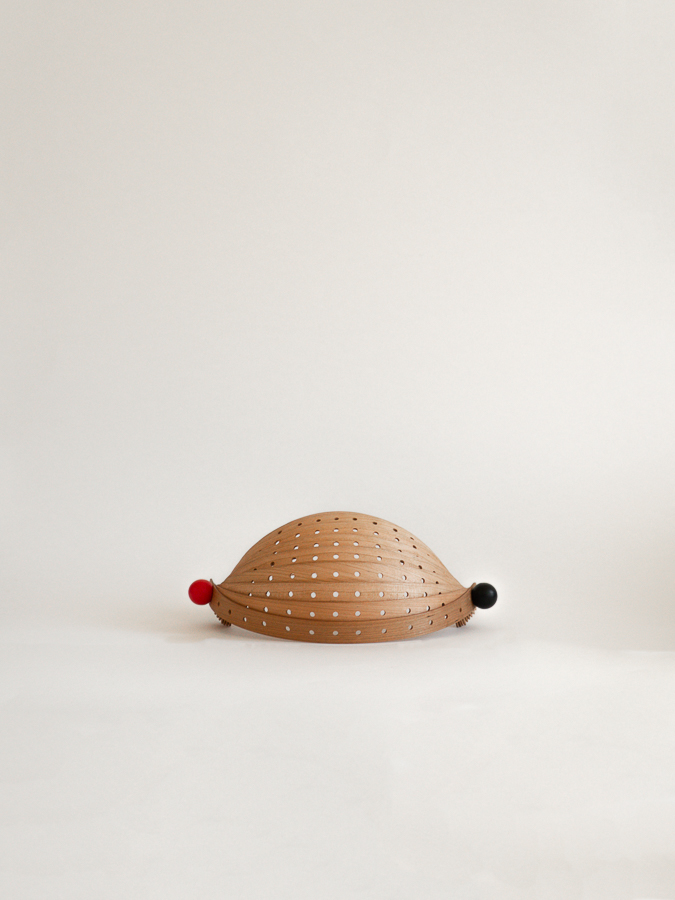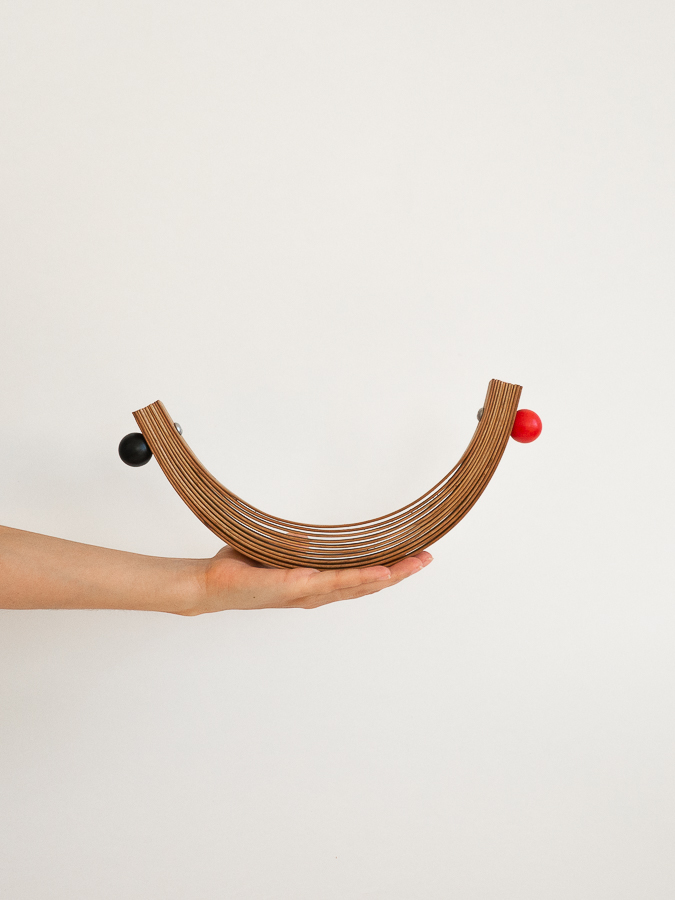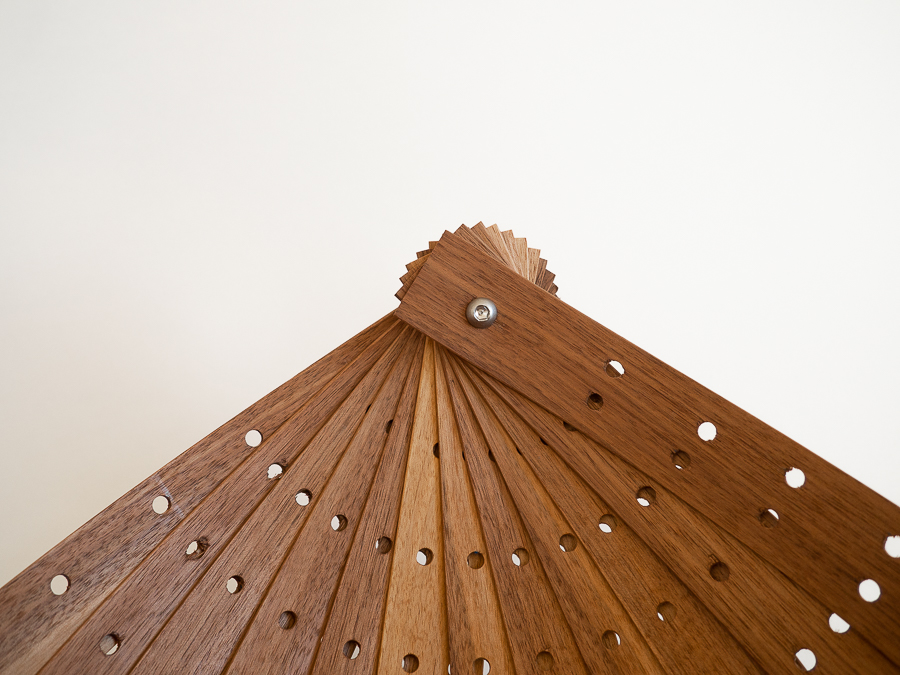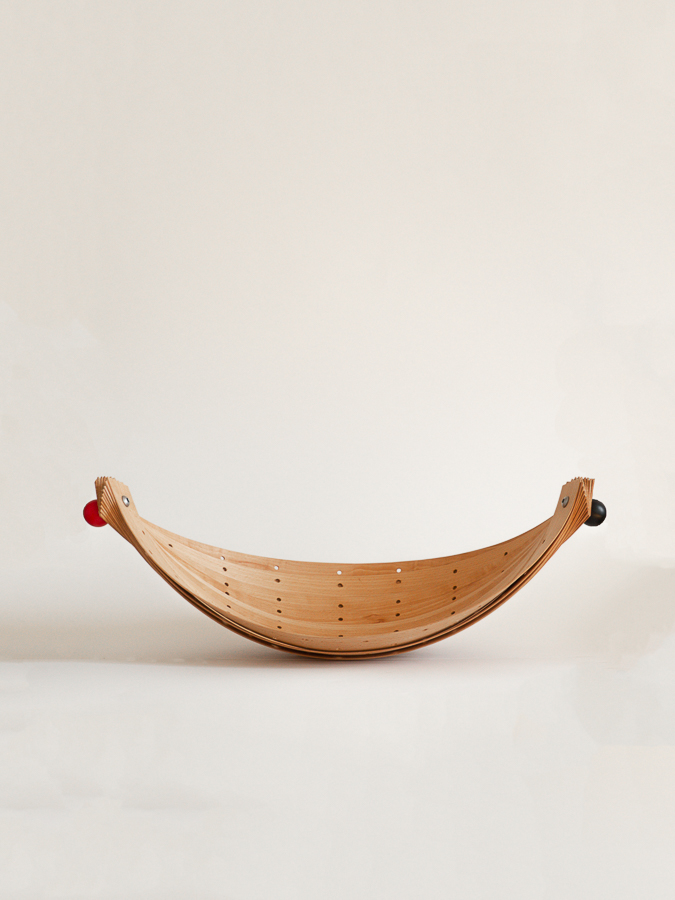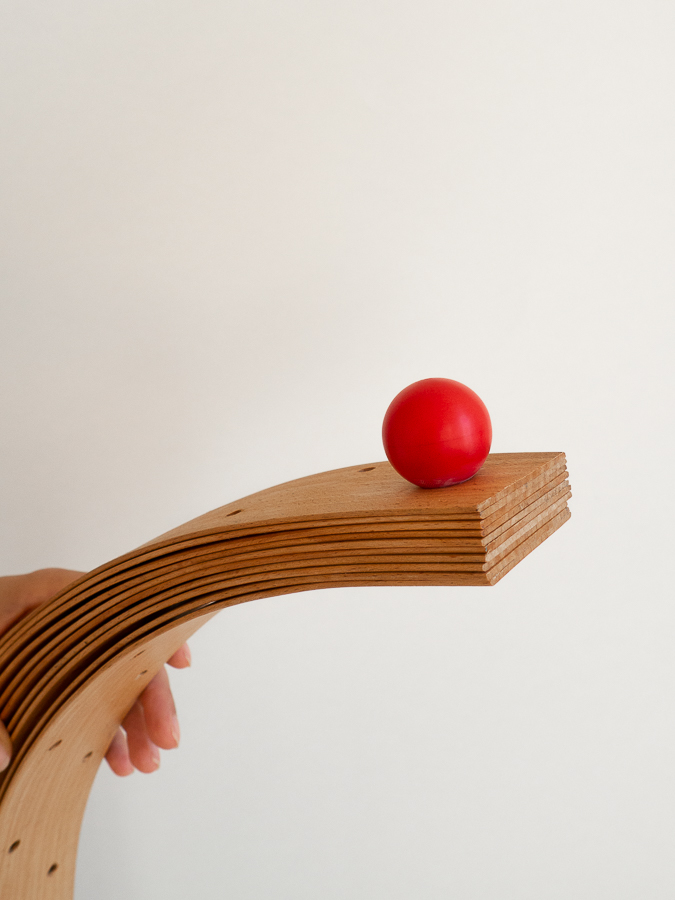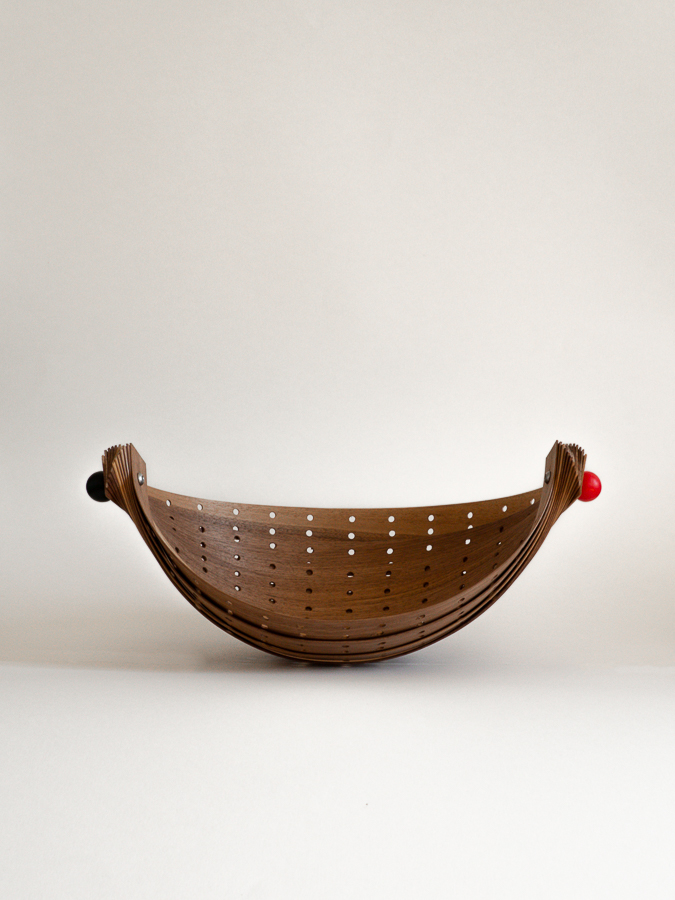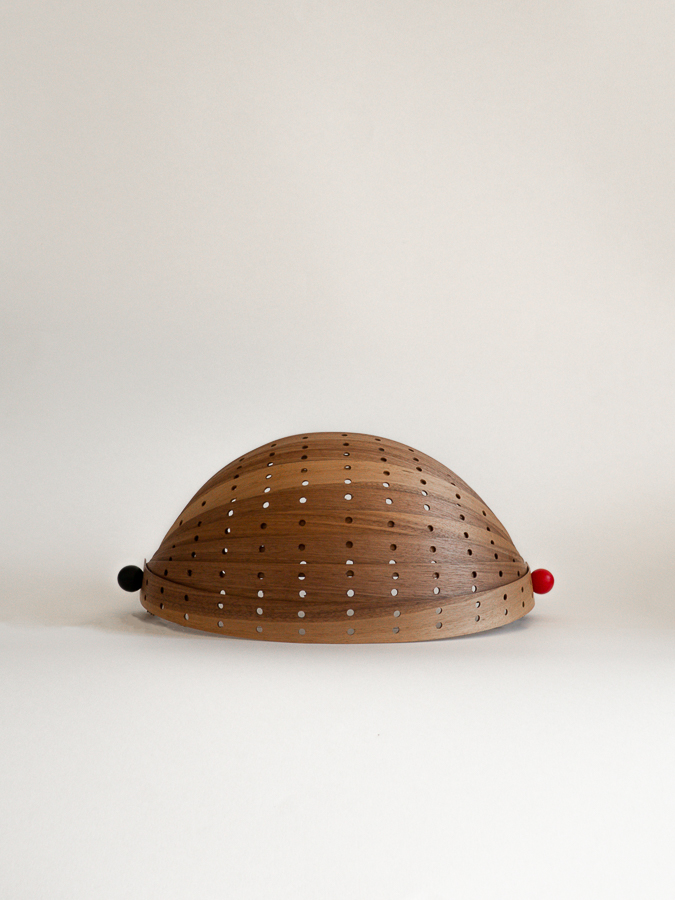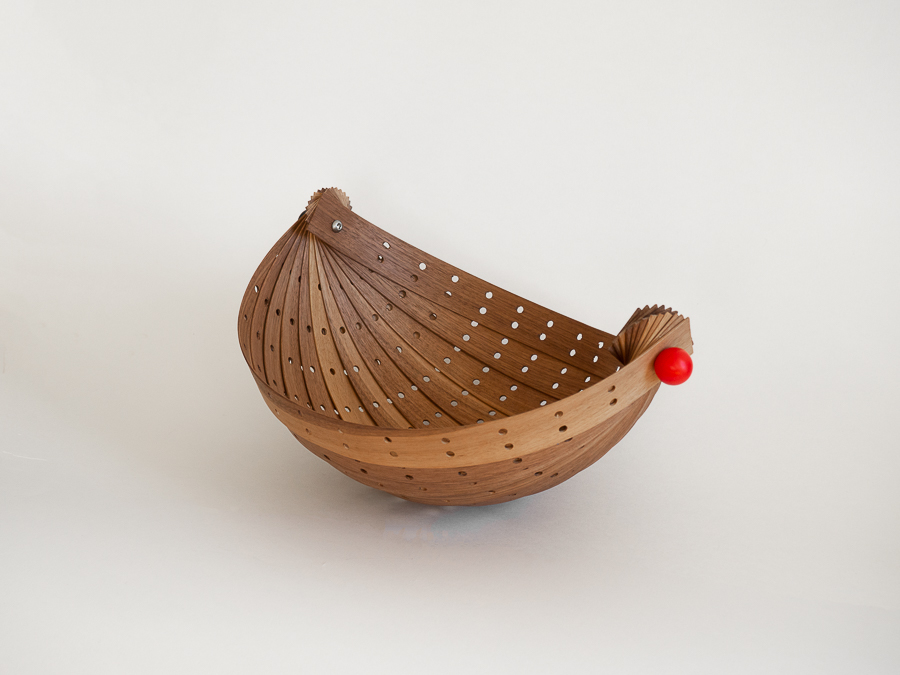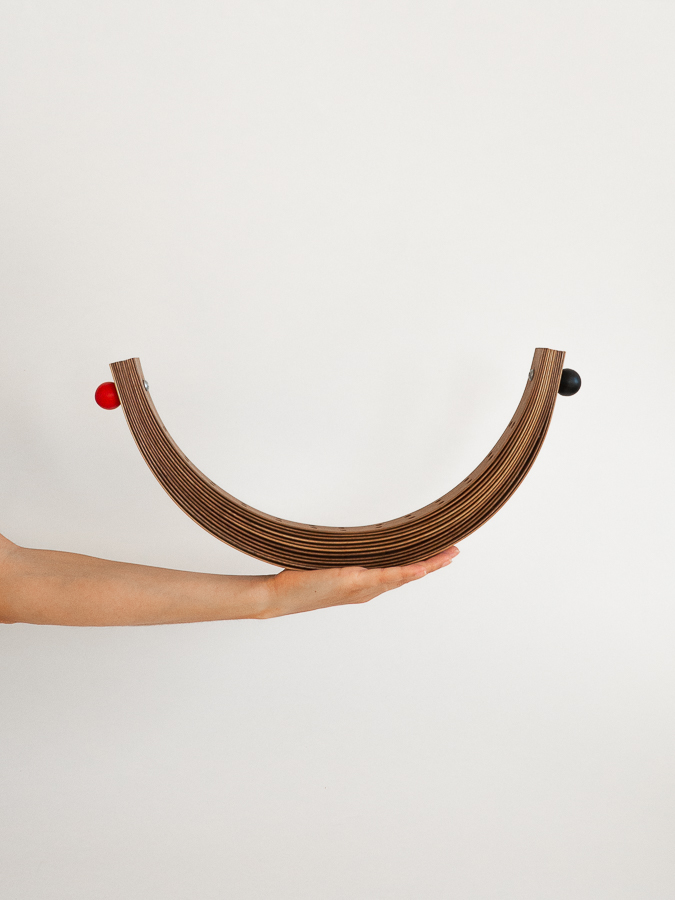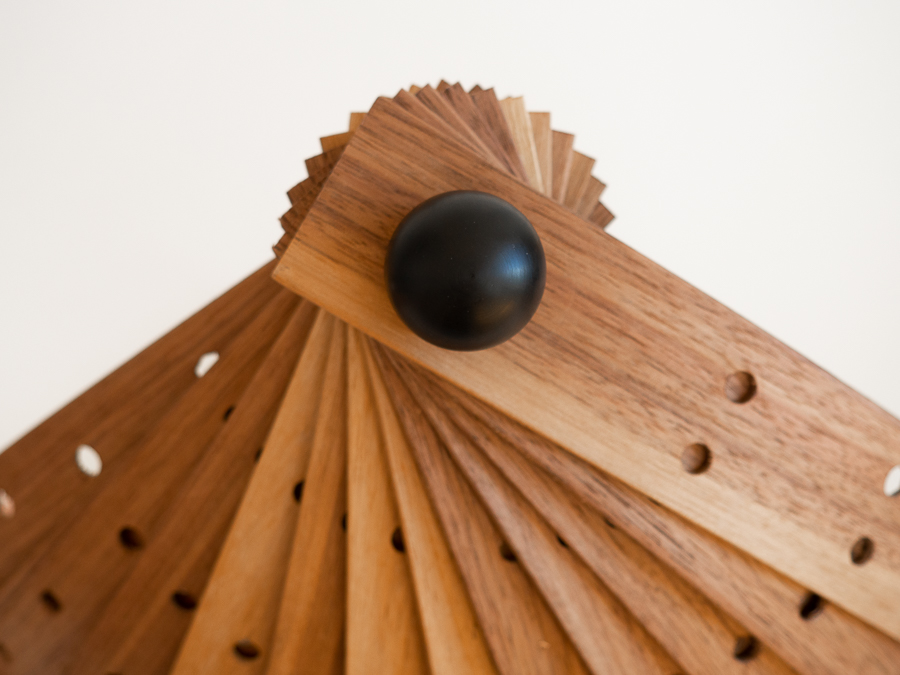 Zarucolander
Rio Kobayashi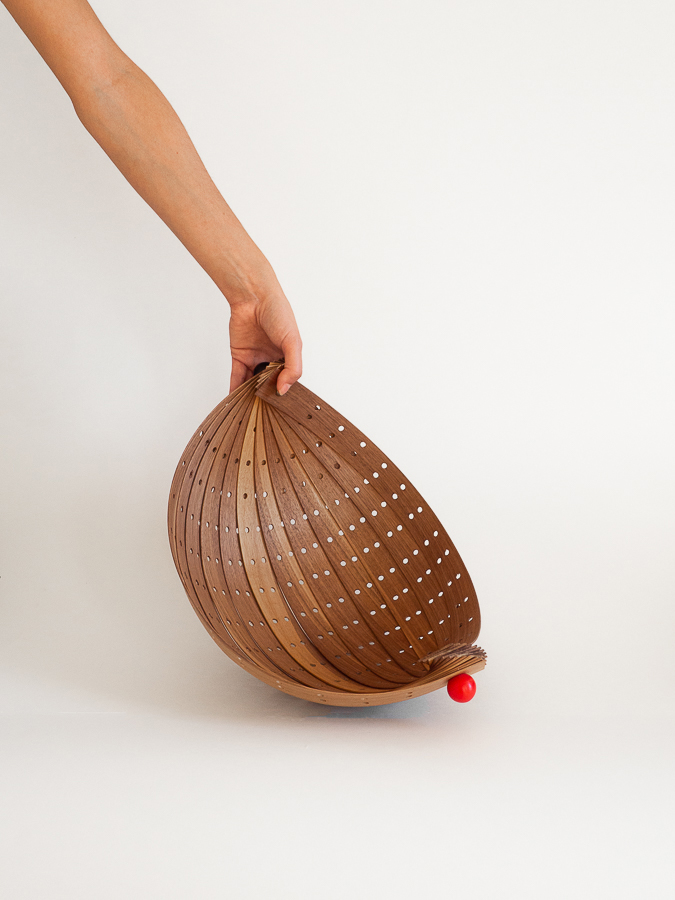 Pieces designed for the Local Ware: Cooking Edition exhibition, visible until October 07 at Jogging Epicerie in Marseille.
Zarucolander is a series of collapsible colanders and strainers of different sizes, designed by designer Rio Kobayashi. The idea comes from an intuitive and personal experience. The London-based designer with a small kitchen space wanted to create a space-saving colander that was easy to store. It was then inspired by the Zaru, a Japanese bamboo drainer, mainly used to drain but also to present soba, traditional Japanese noodles made from buckwheat. While in the West, the colander is essential for draining pasta, but not for serving.
The series is available in three different sizes and species: the small in cherry, the medium in walnut and the large in beech. The designer first steamed and bent wooden slats, then secured them with red and black ball screws. As the colander is collapsible, you only need to turn the balls to loosen the screws and thus unfold it. Once the screws are tightened, the strainer will remain in the desired shape.
Despite its usual name, the designer wants to keep the possibilities open for this object. There are no specific instructions, and each user is free to interpret it in their own way. They can also be used as a picking basket or fruit basket.