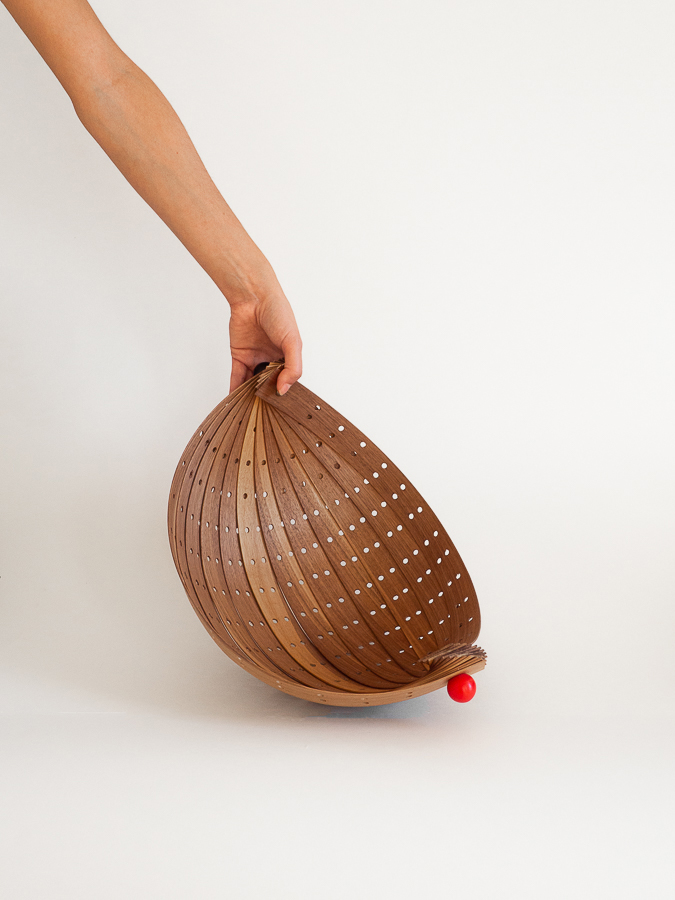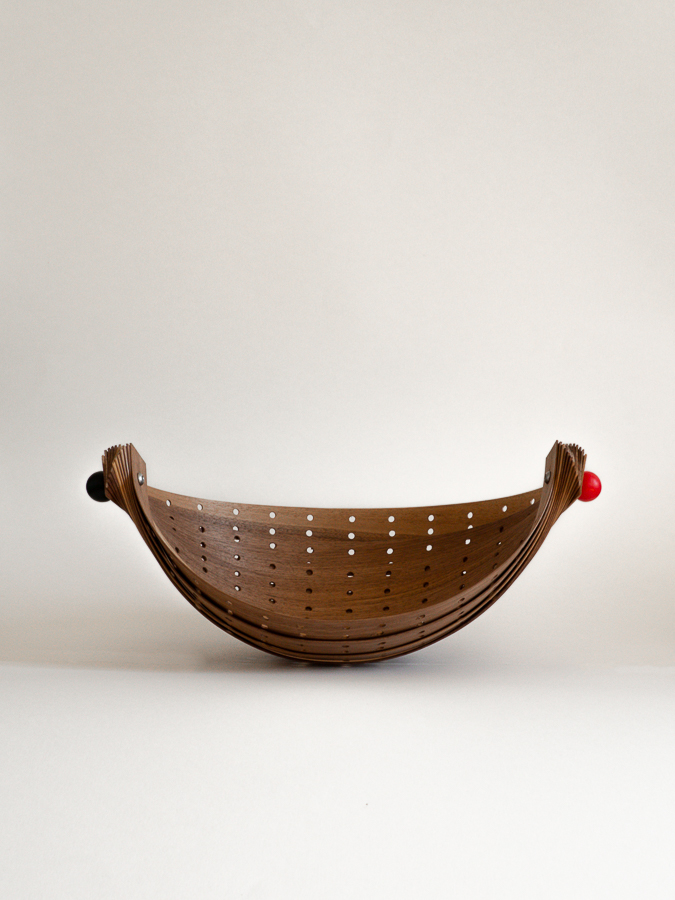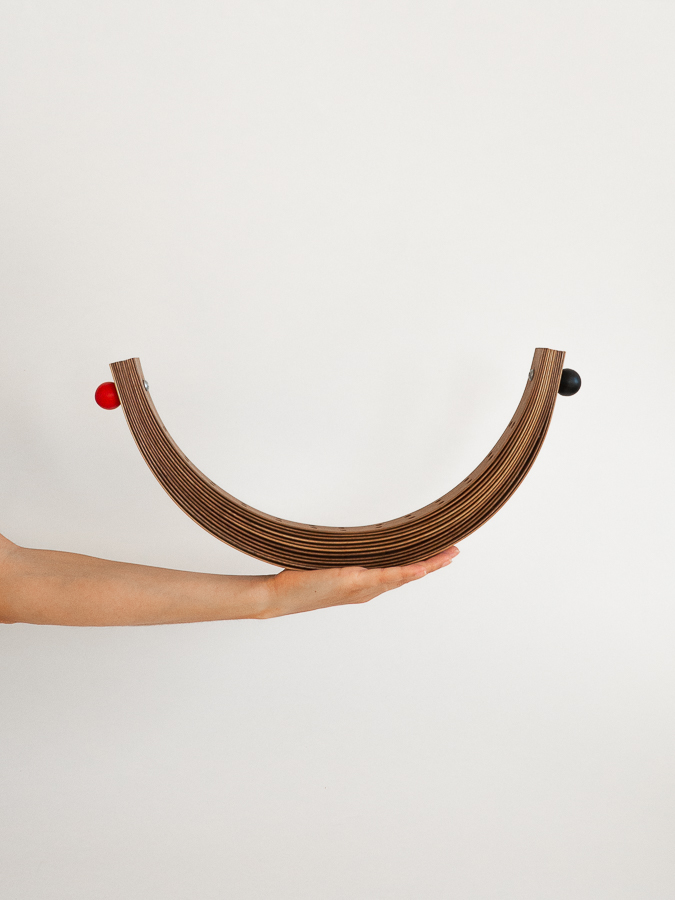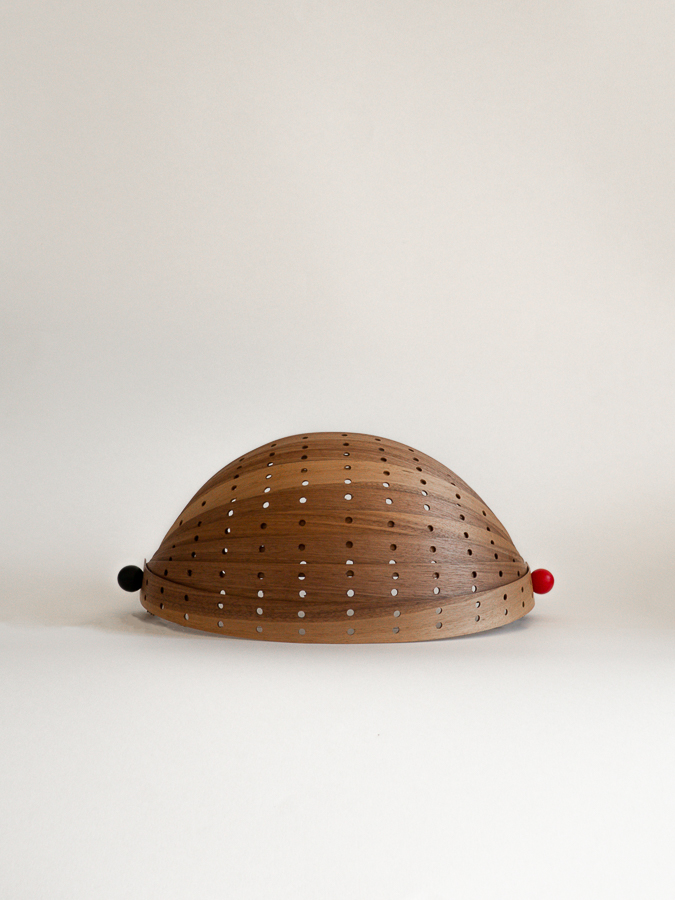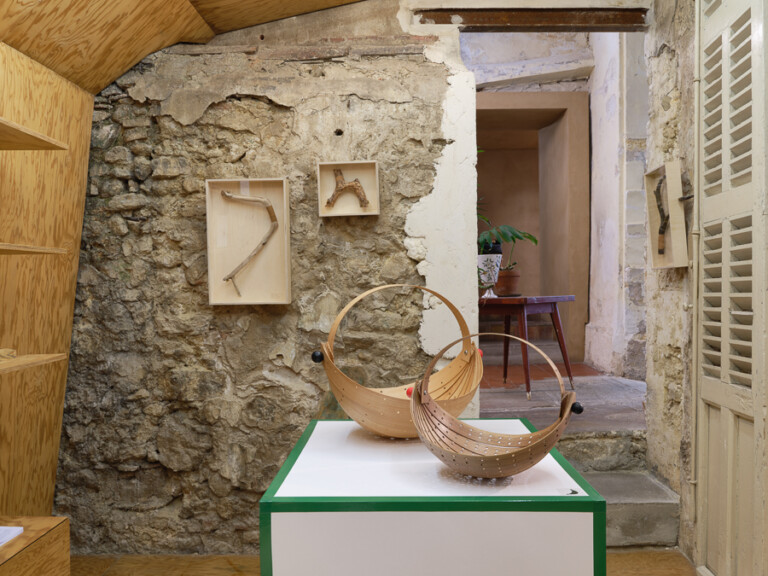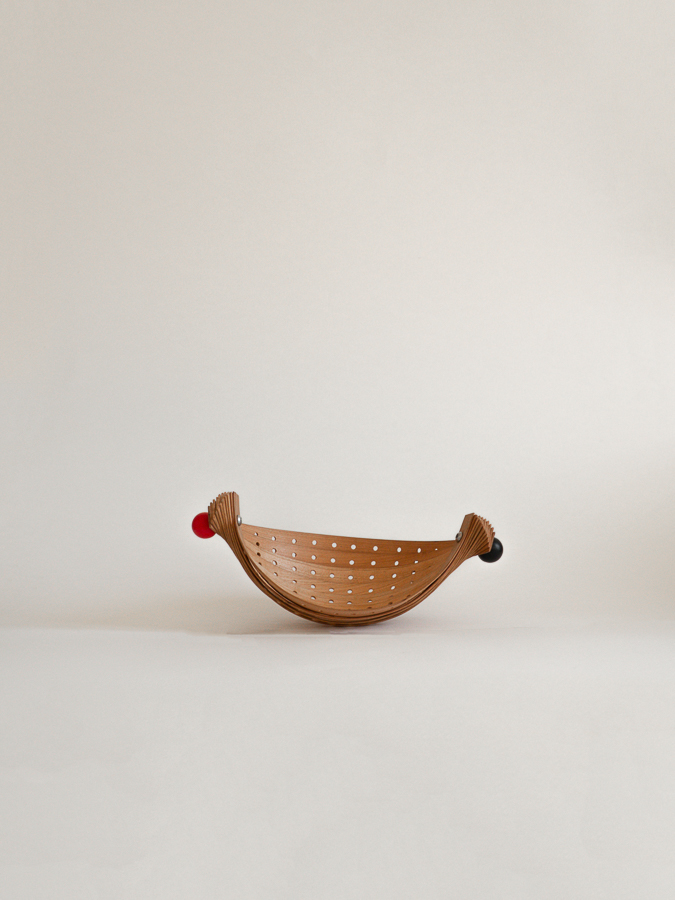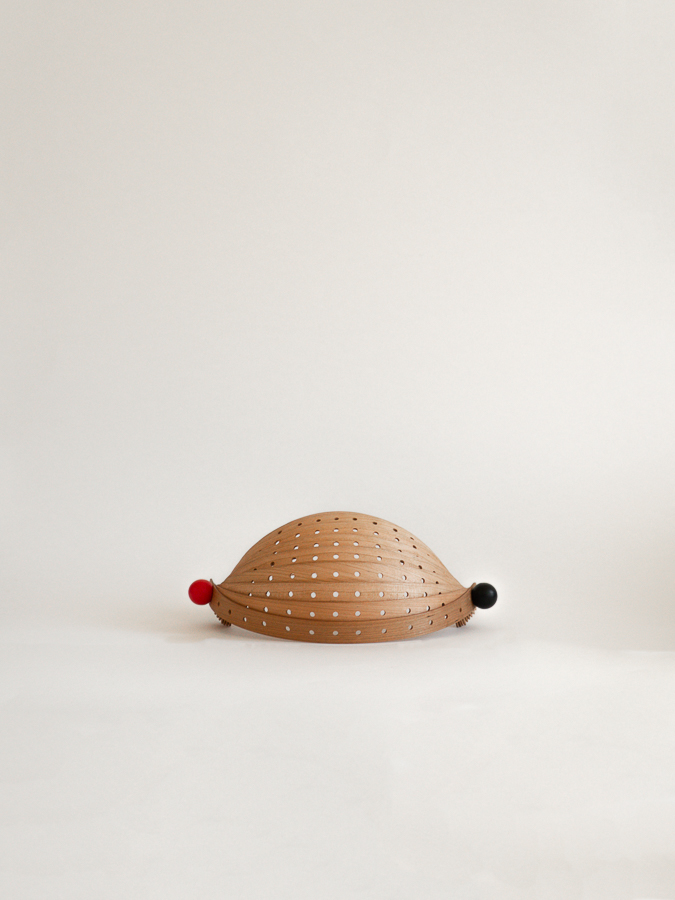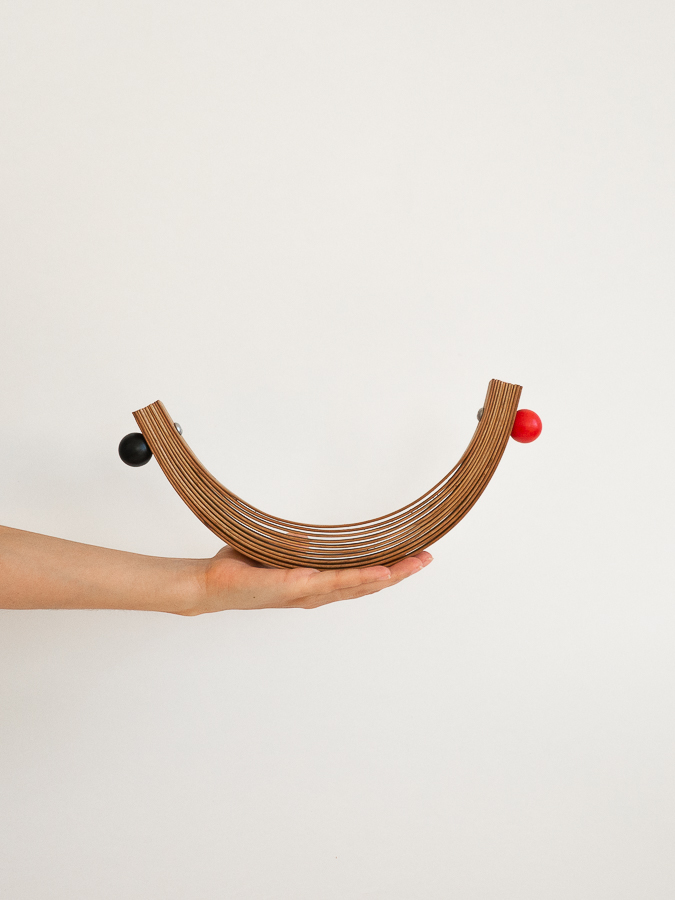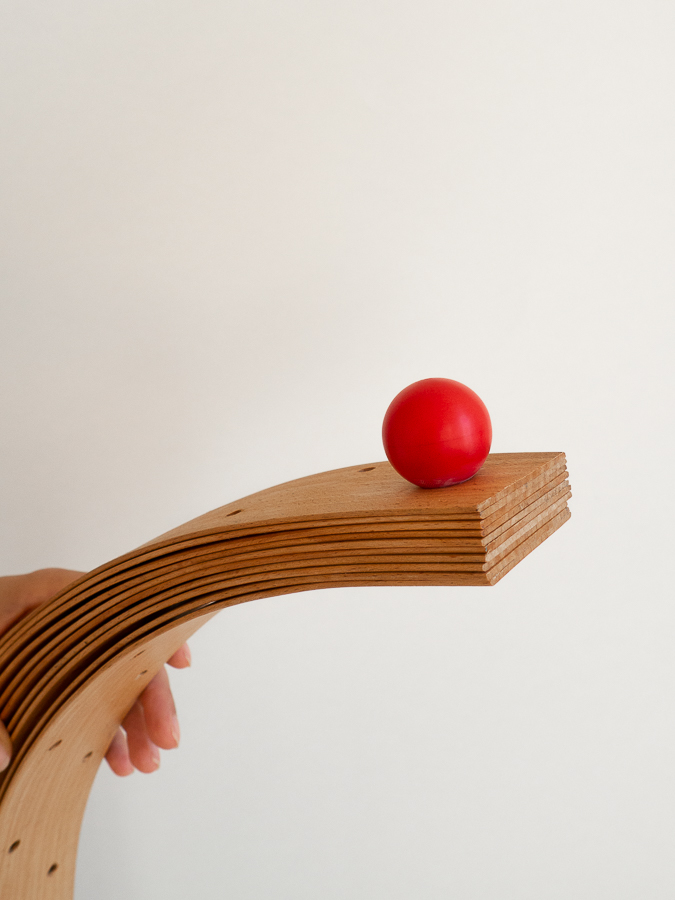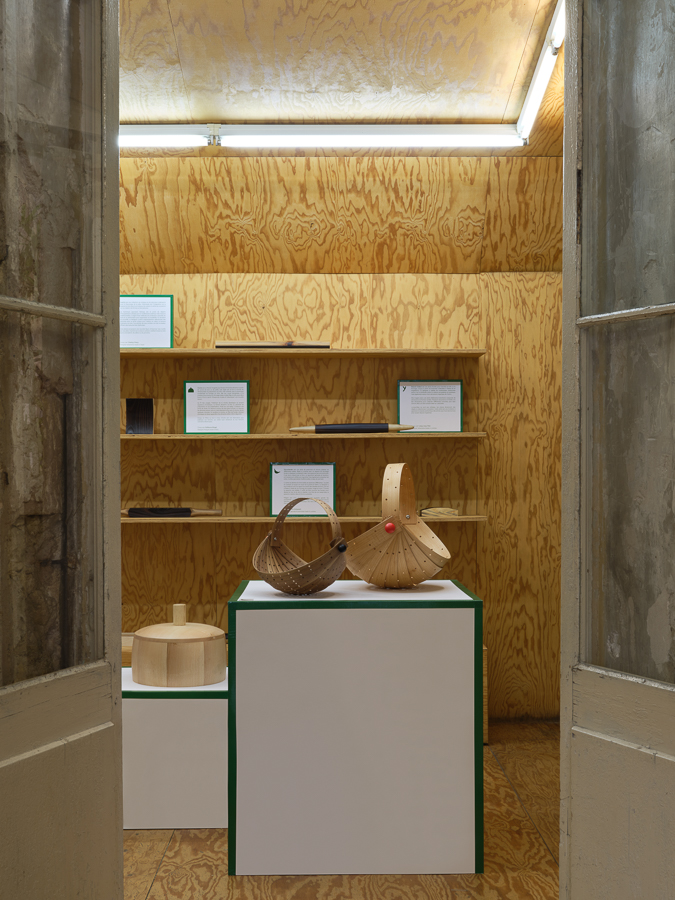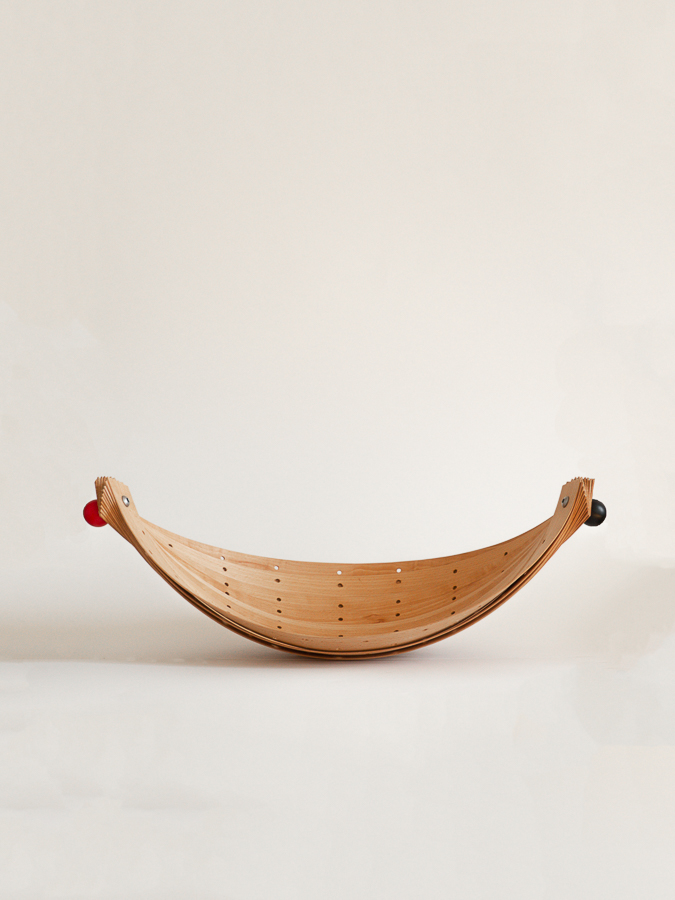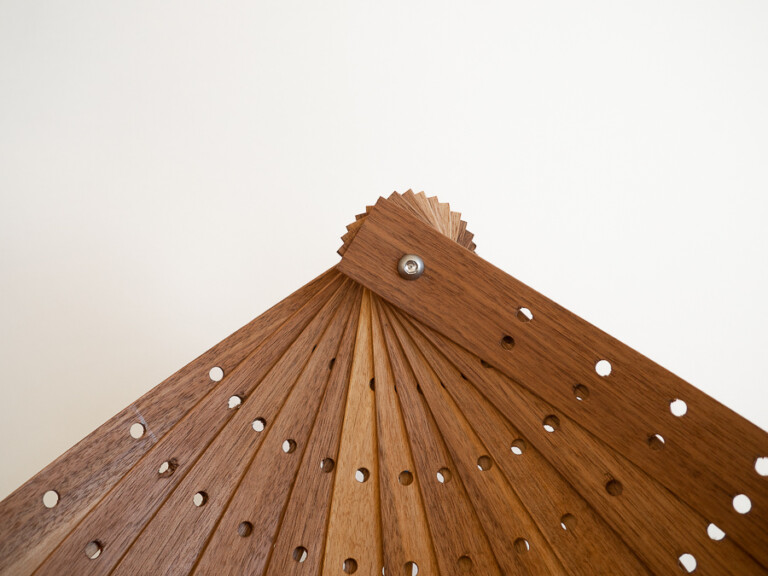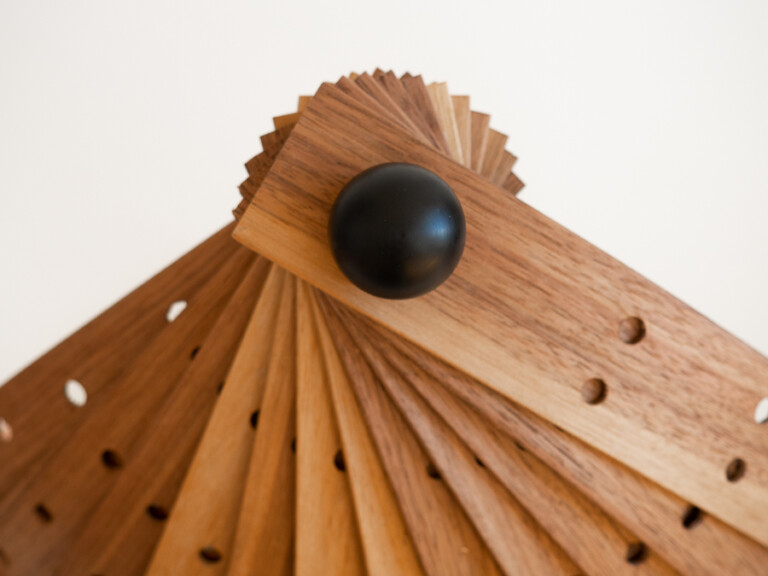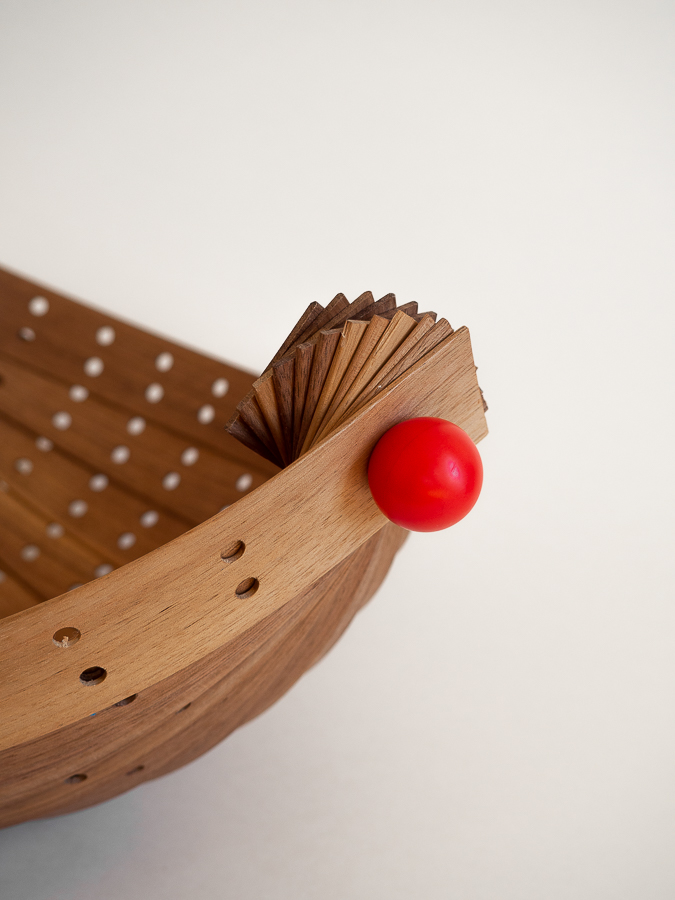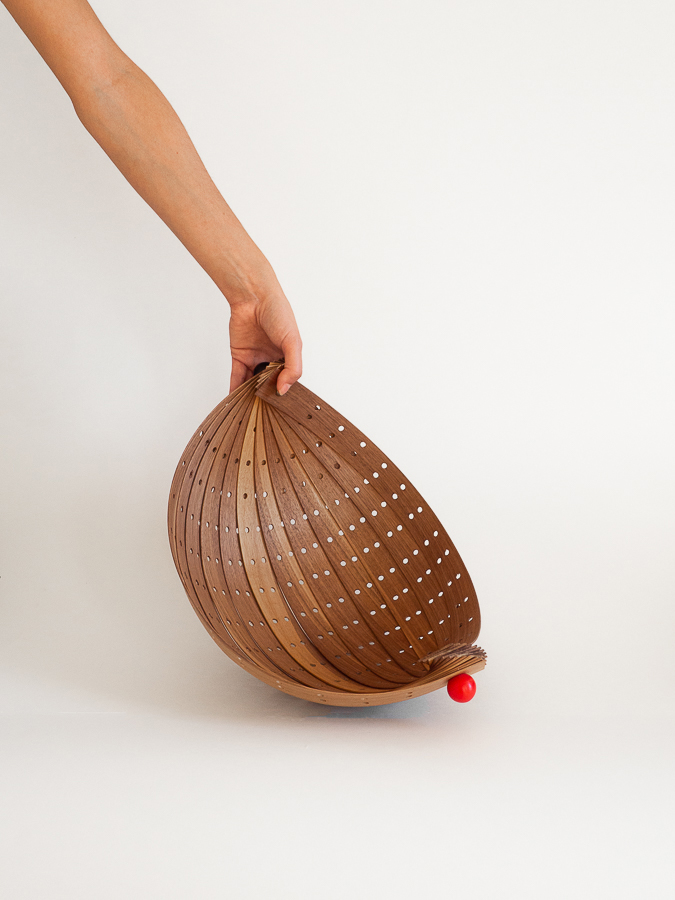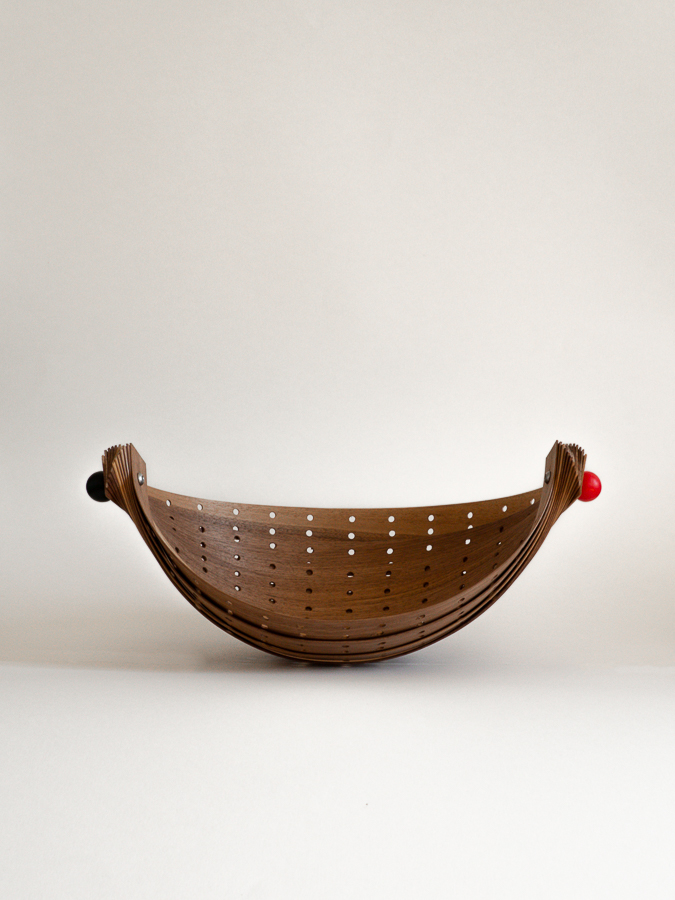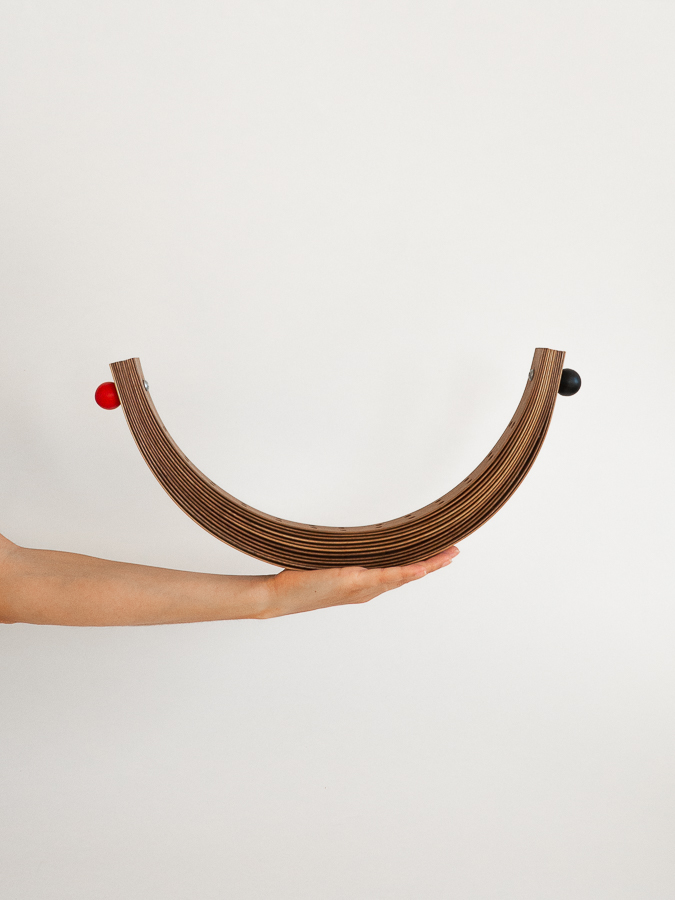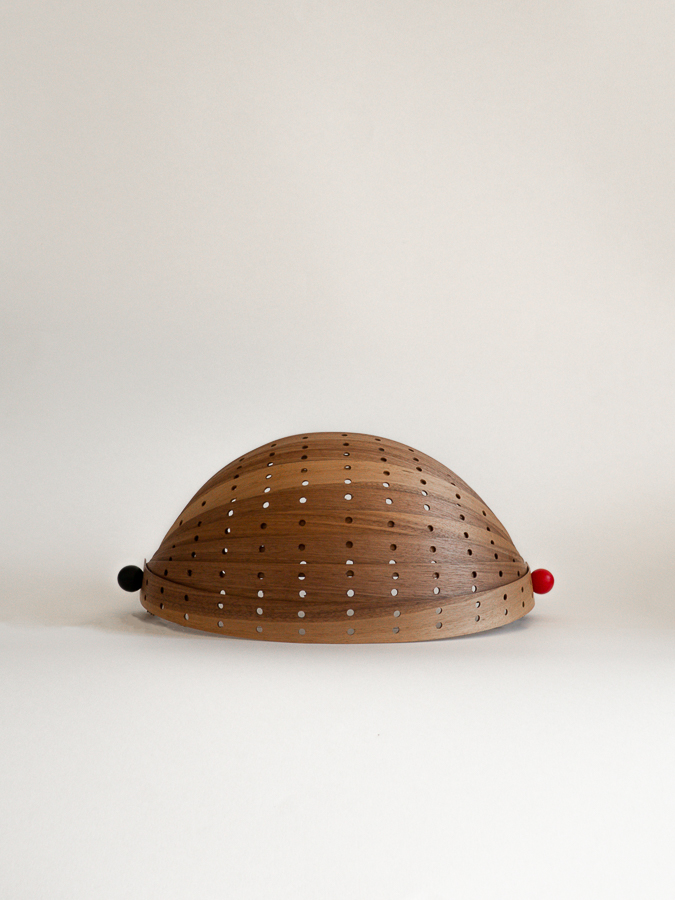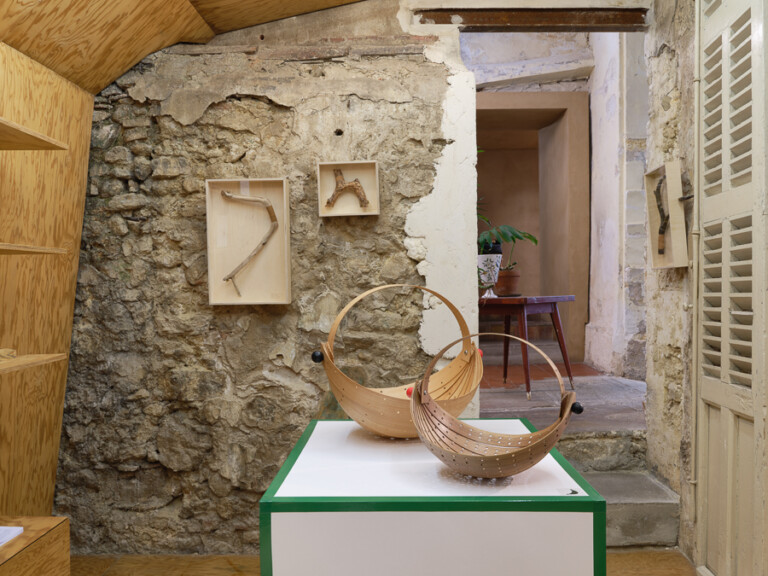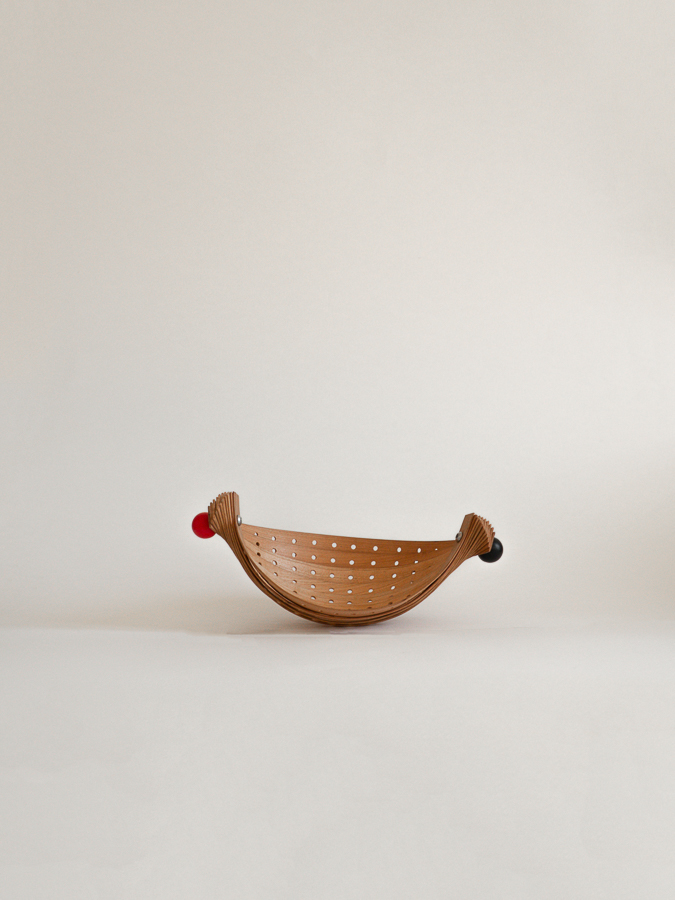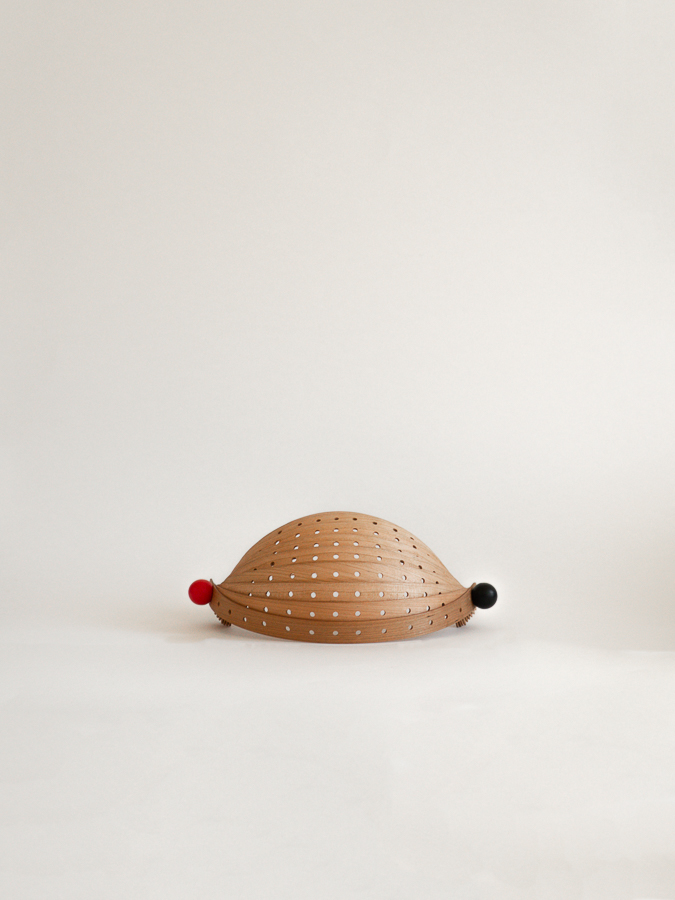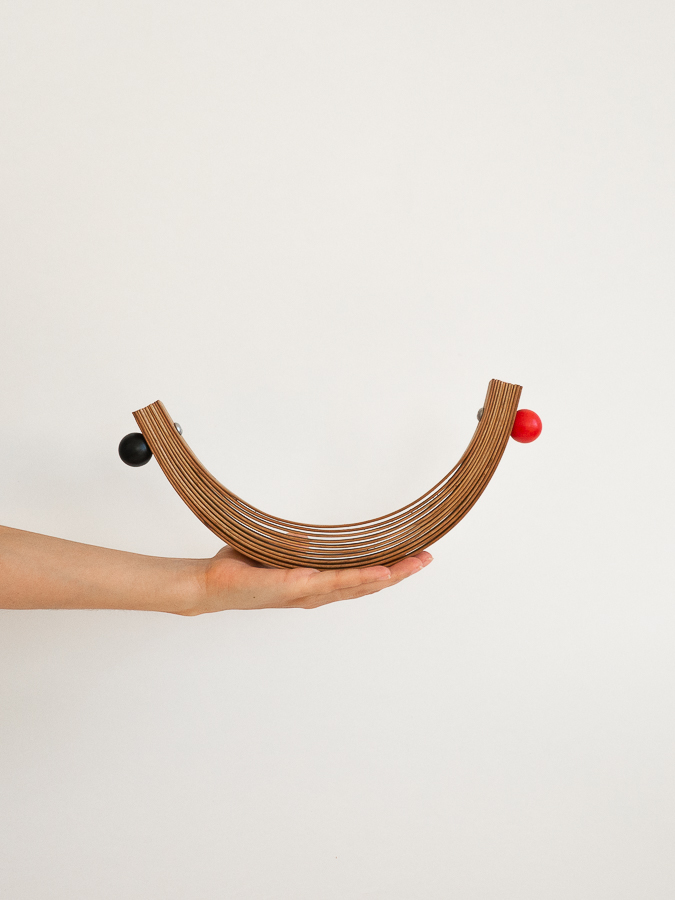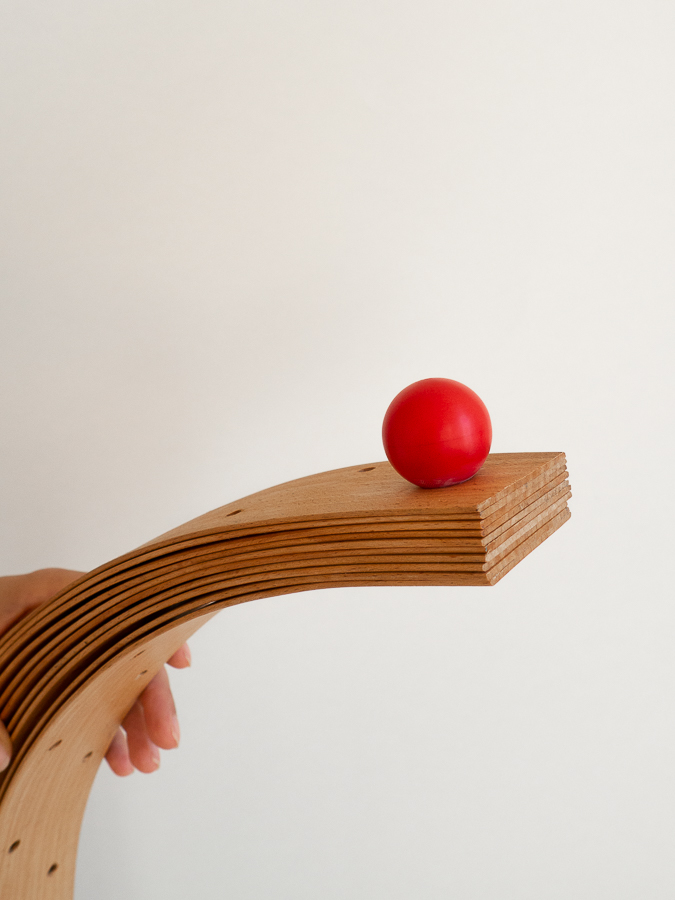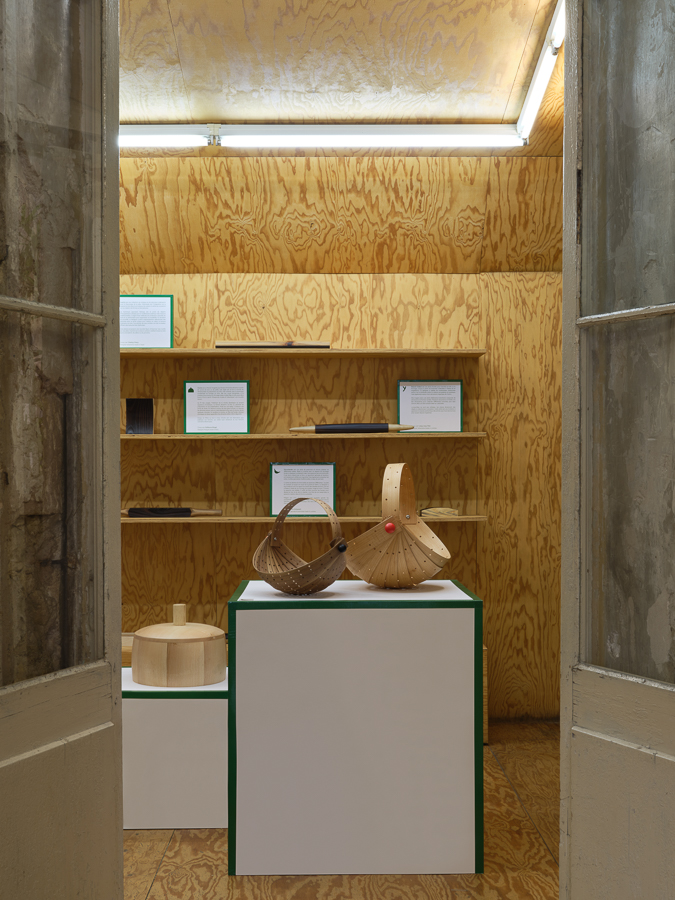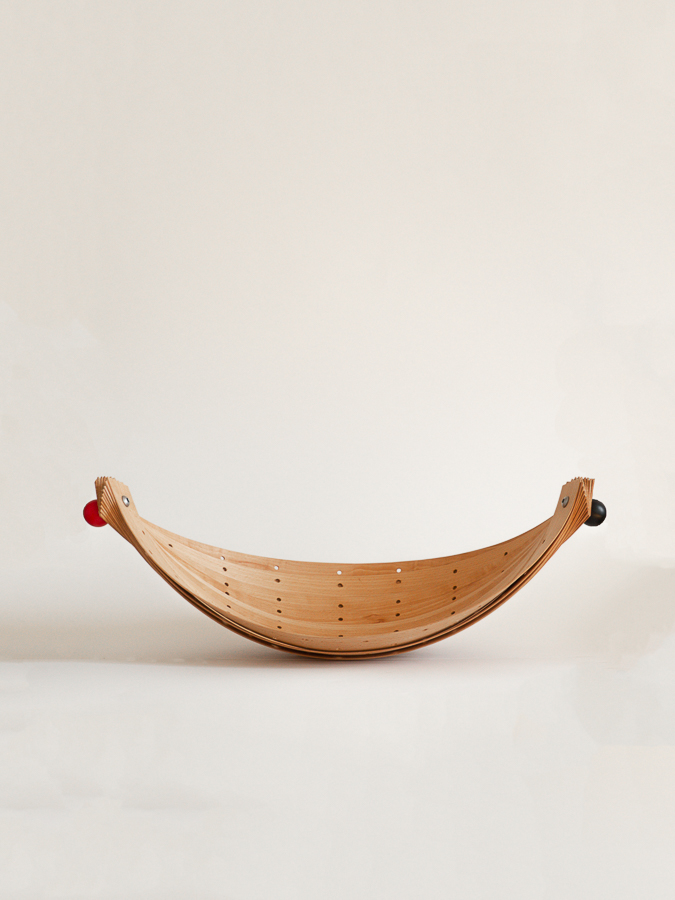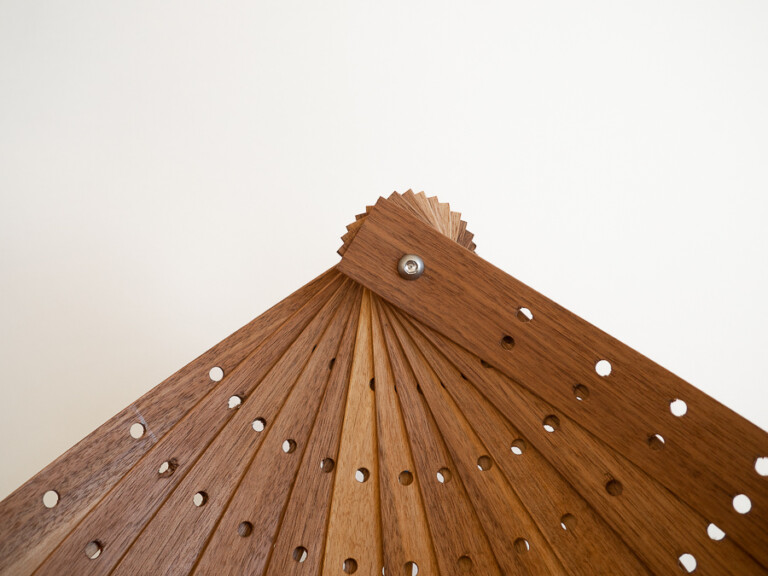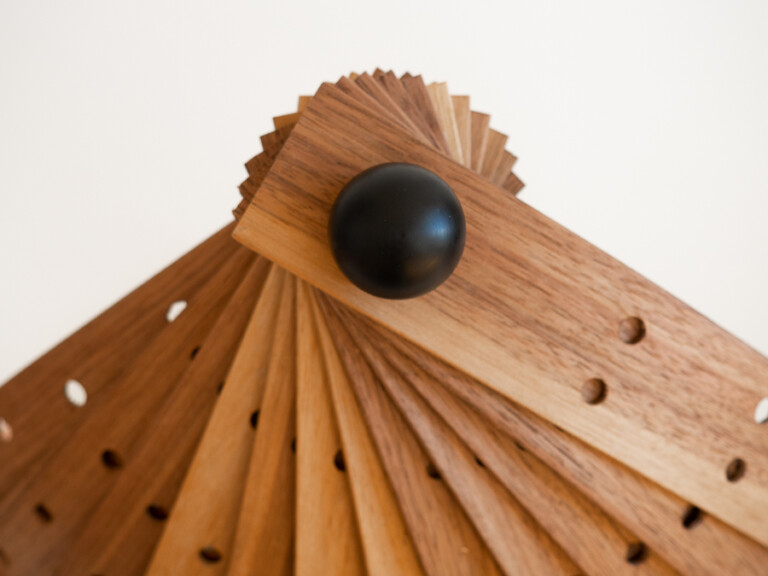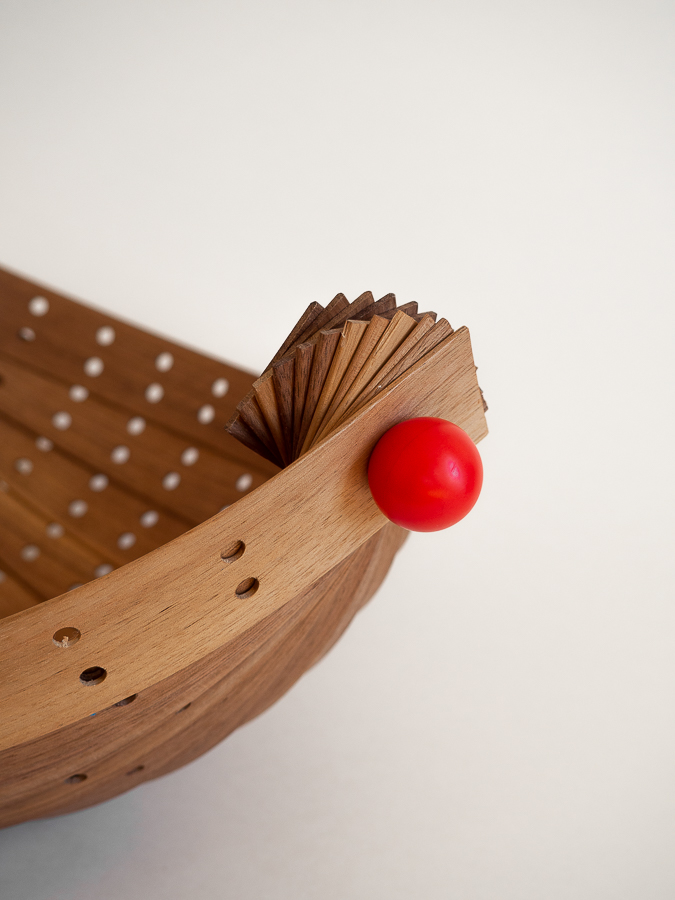 Zarucolander Colander / Basket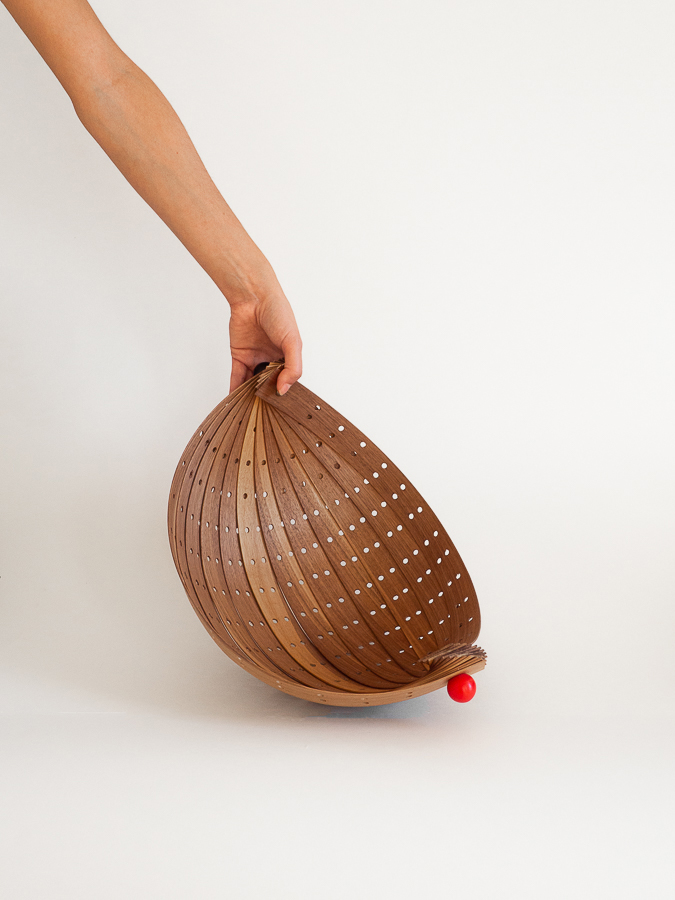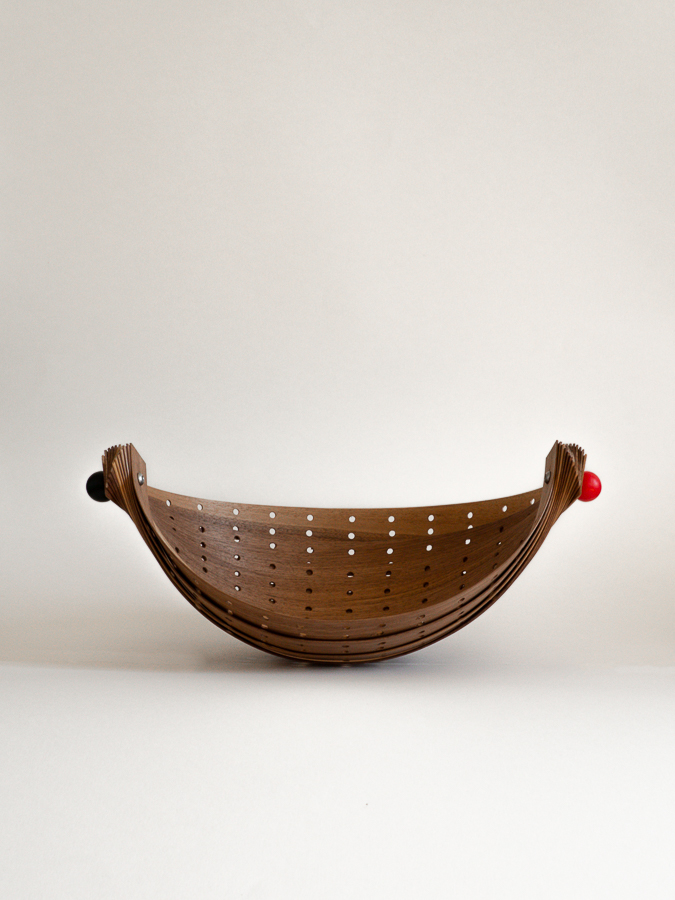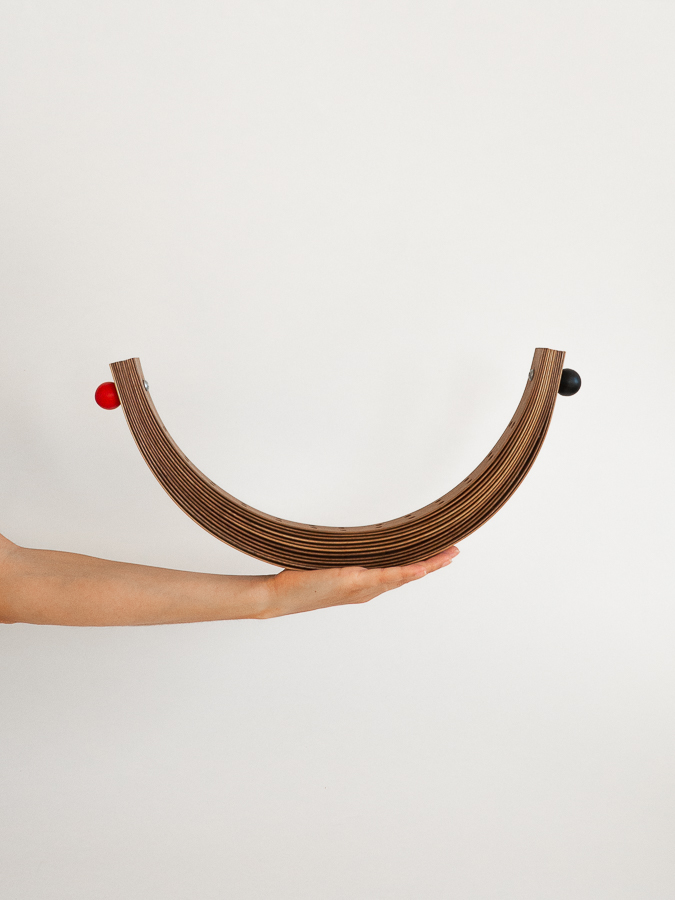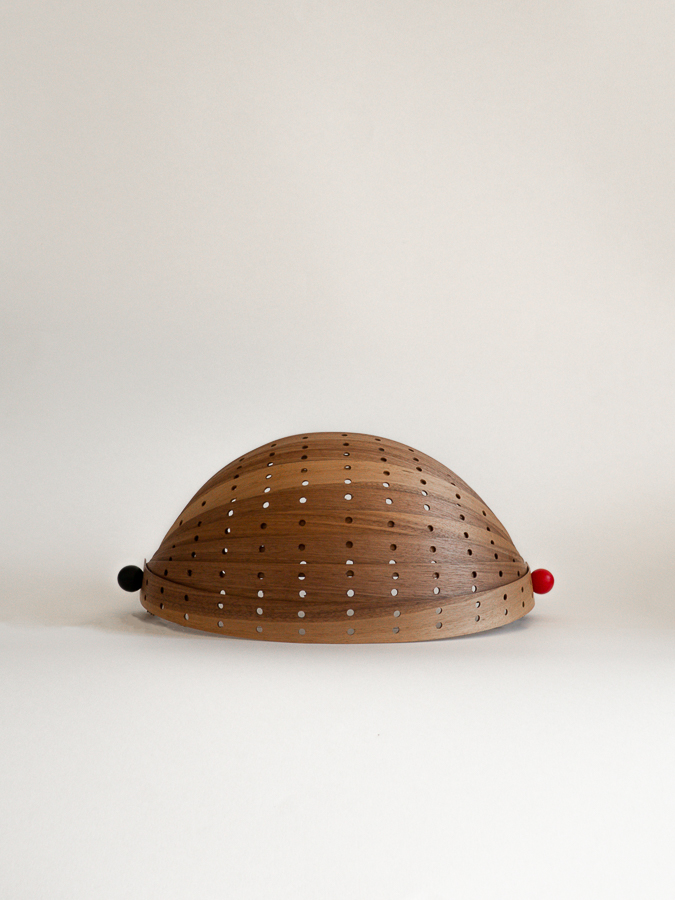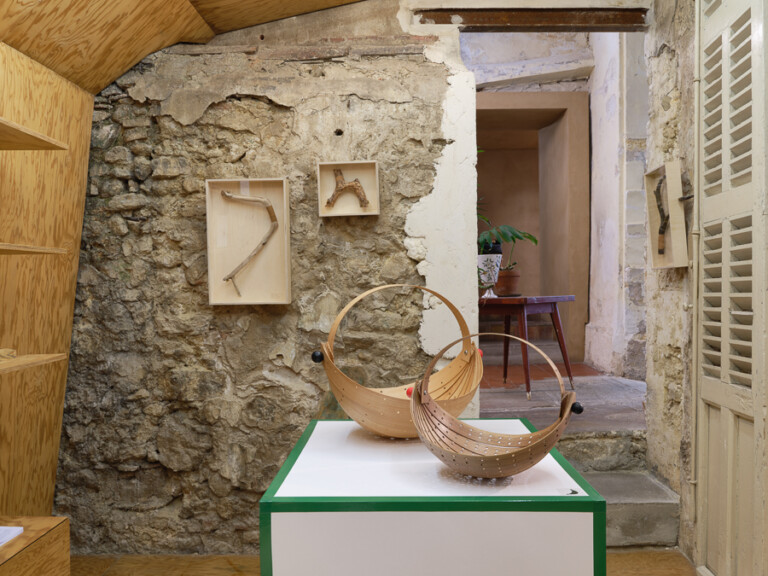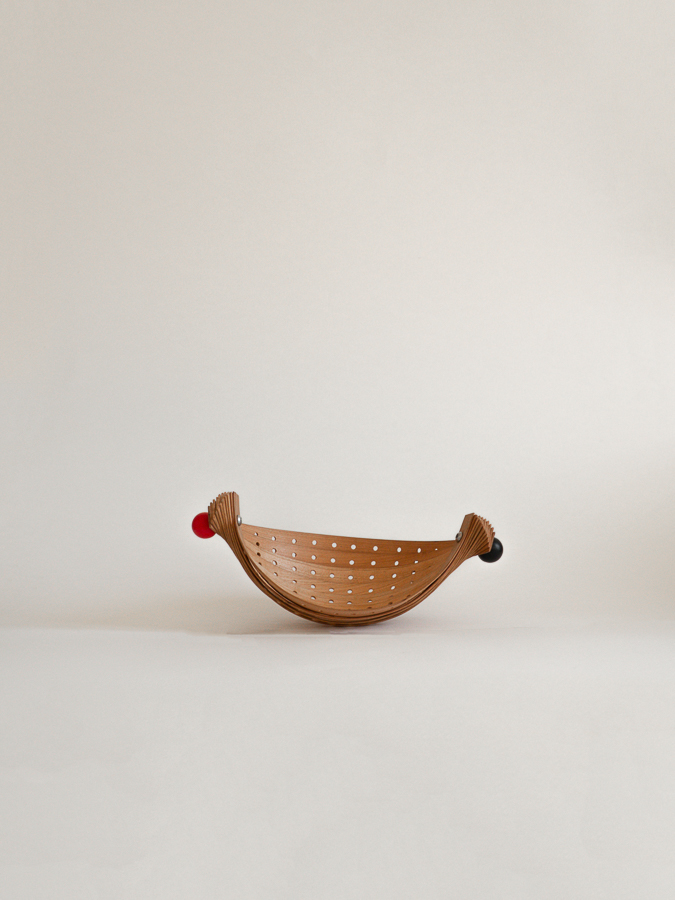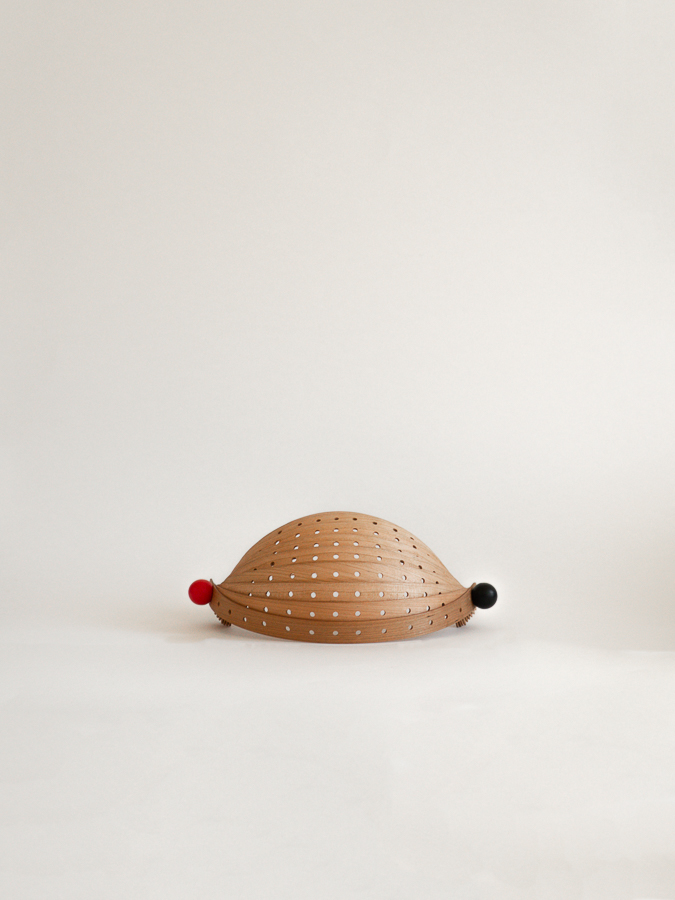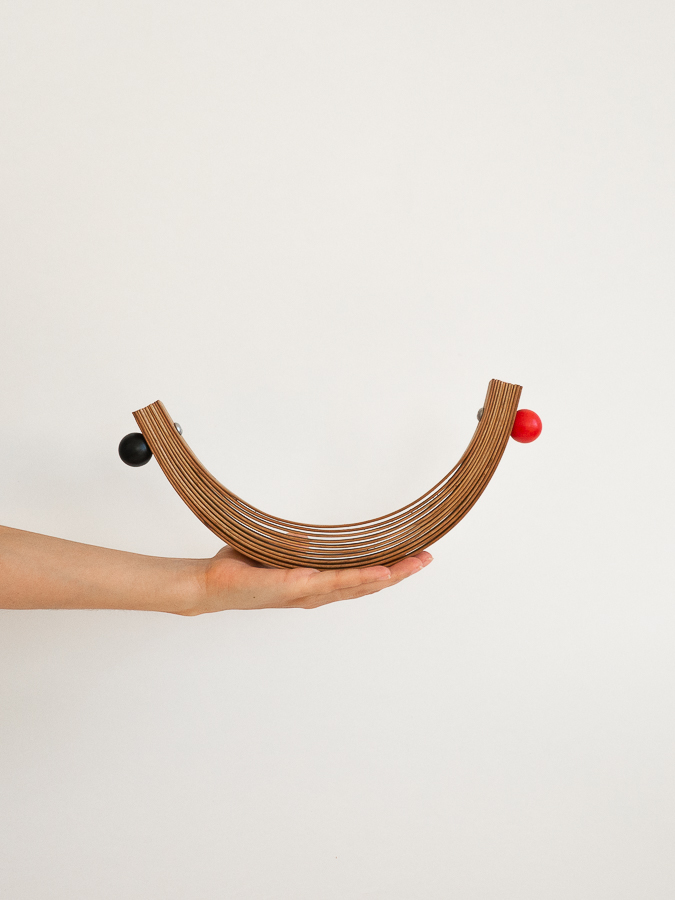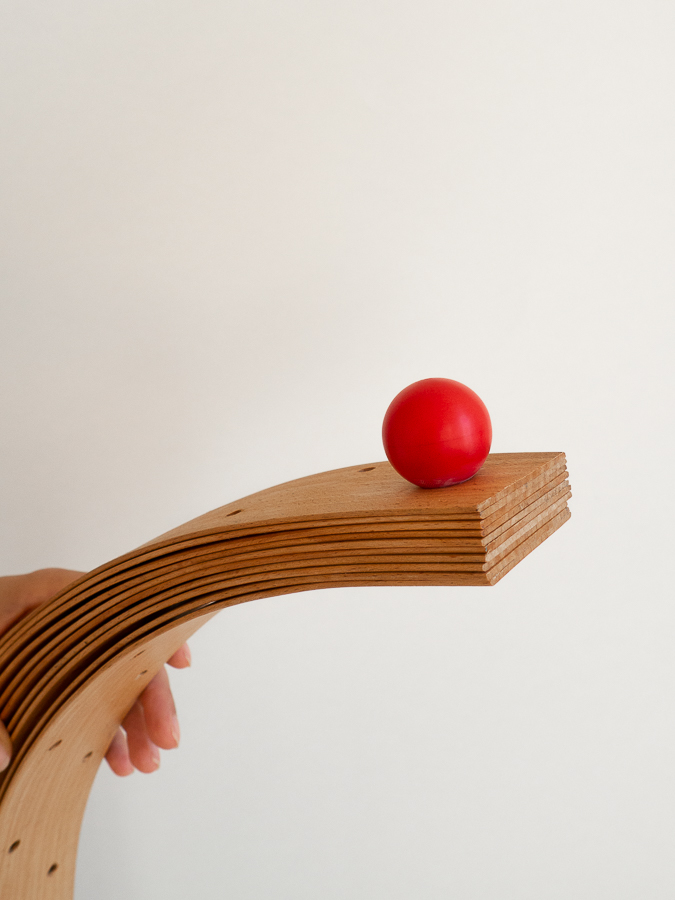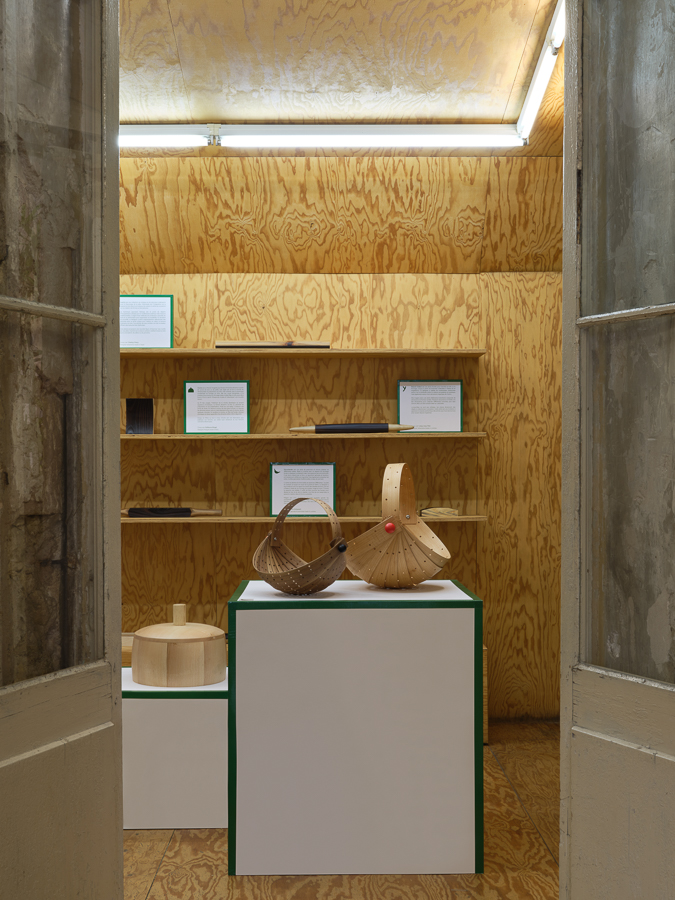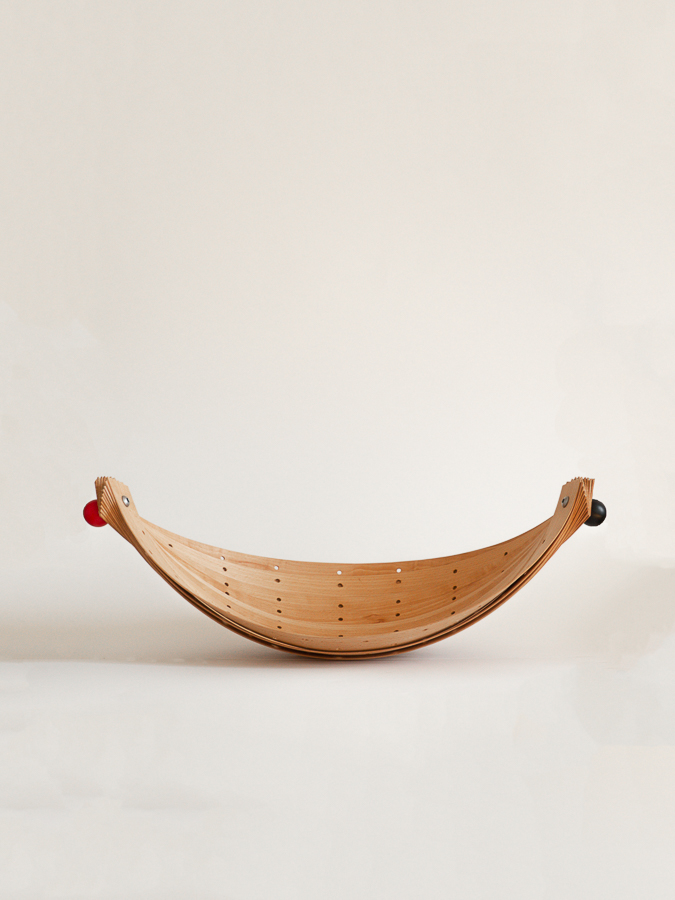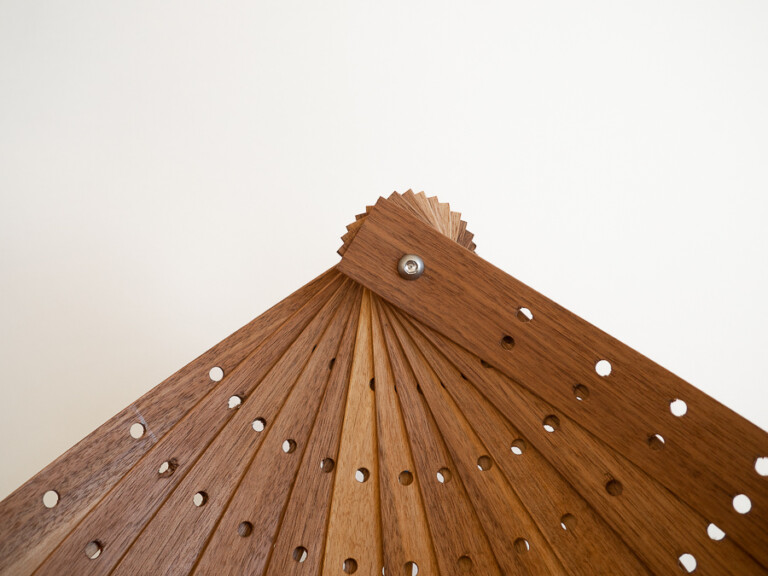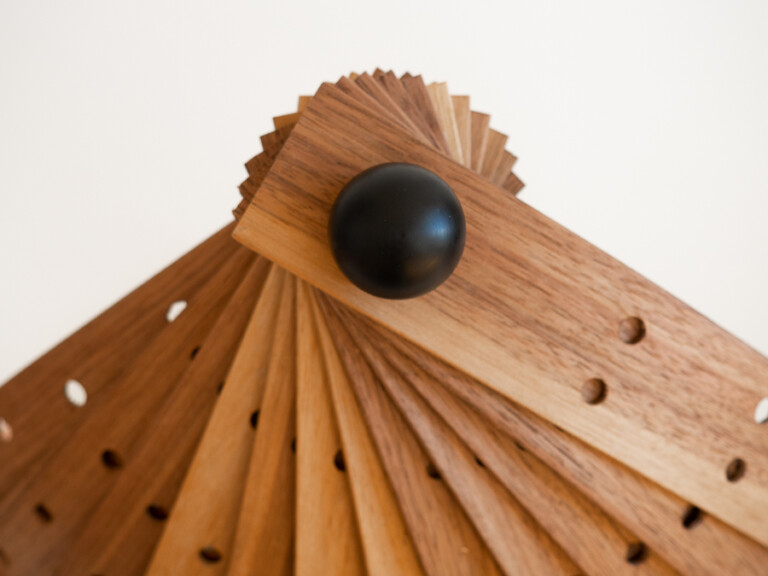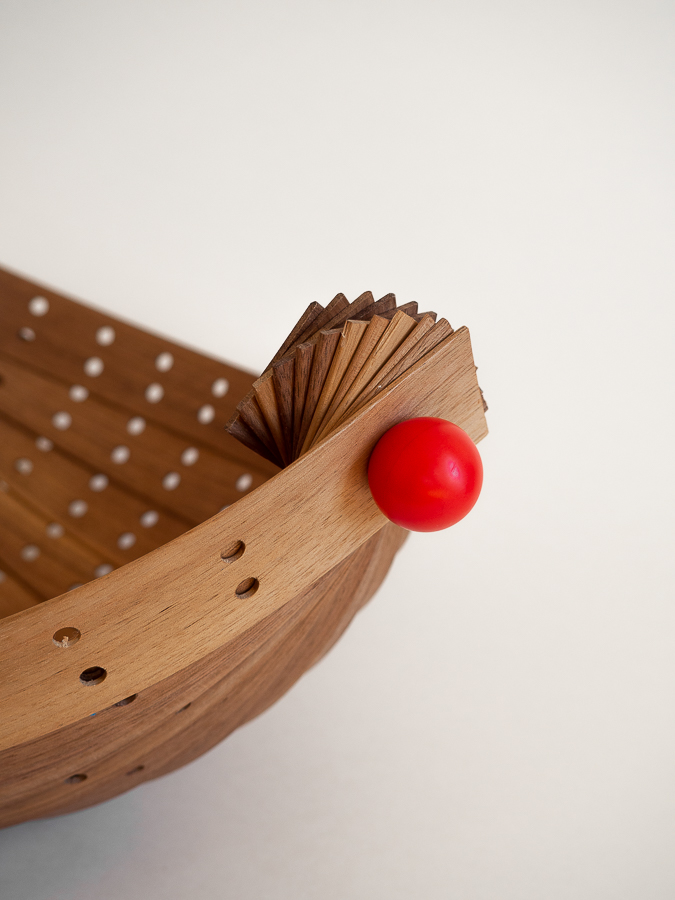 Zarucolander is a series of colanders of various sizes, designed by designer Rio Kobayashi for the exhibition Local Ware: Cooking Edition. Space-saving and aesthetic, this colander is collapsible. To expand it, one can rotate the ball to either loosen or tighten the screw, it will then stay in the desired shape once the screws are tightened. Can also be used as a picking basket or fruit basket.
The series is available in three different sizes and species:
S version - cherry wood - L27 x l16 x h14 cm - Price 130 €
Version M - walnut - L40 x l25 x h20 cm - Price 160 €
Version L - beech - L60 x l36 x h23 cm - Price 220 €
Send an email to laure@oros.design for any order or request.
Wood species: Cherry, Beech, Cherry
Dimensions: 40 x 25 x 20cm
Technique: Bentwood
Finish: Oil
Production place: United Kingdom
Use and care +
Ask us something here