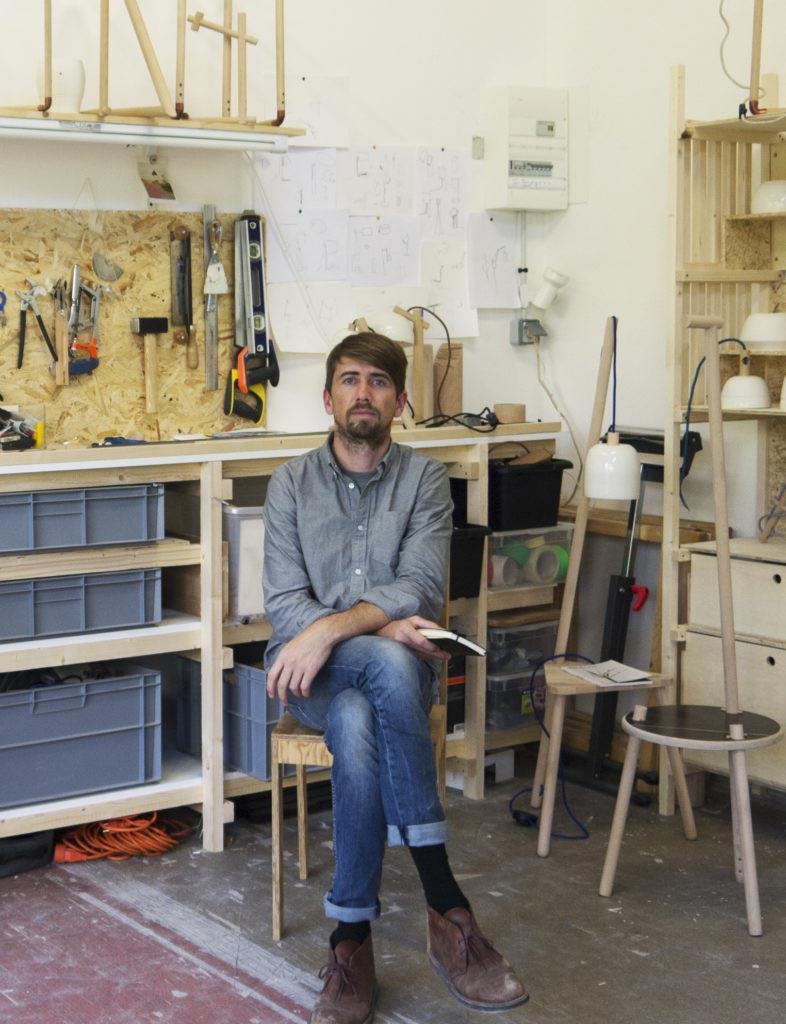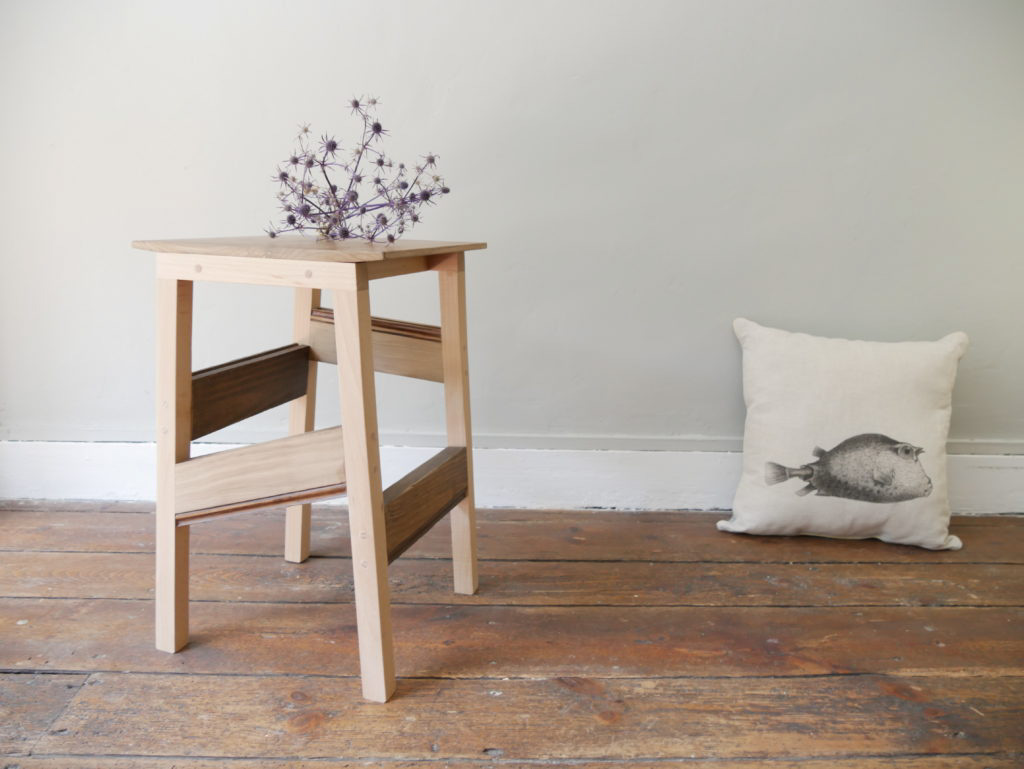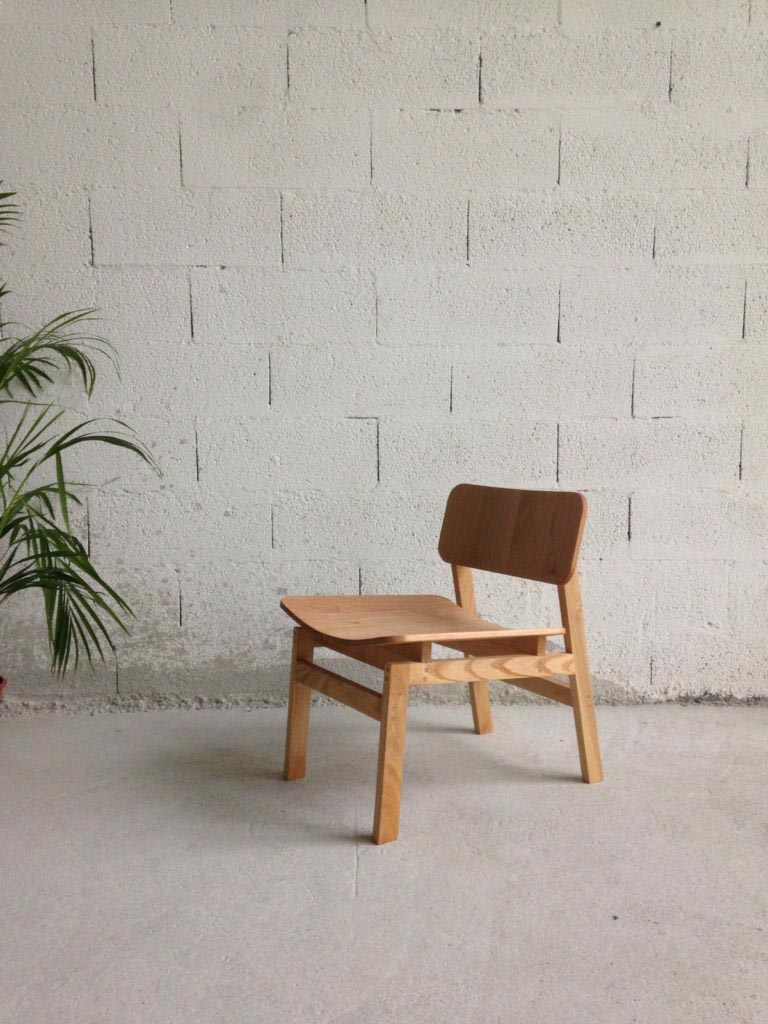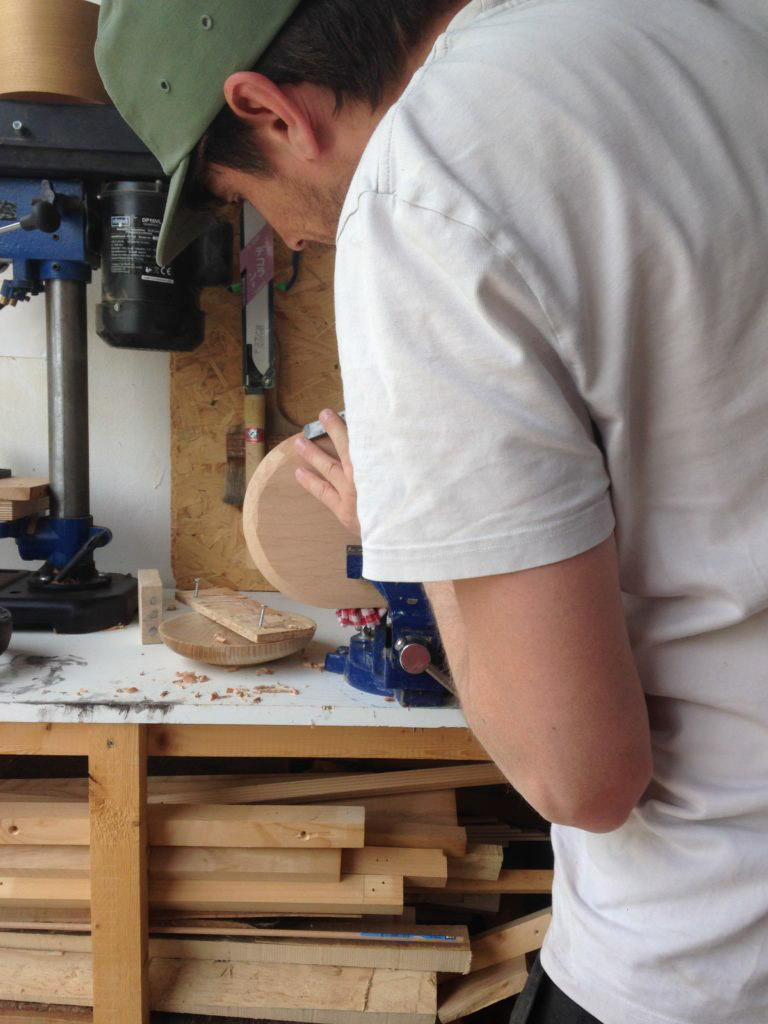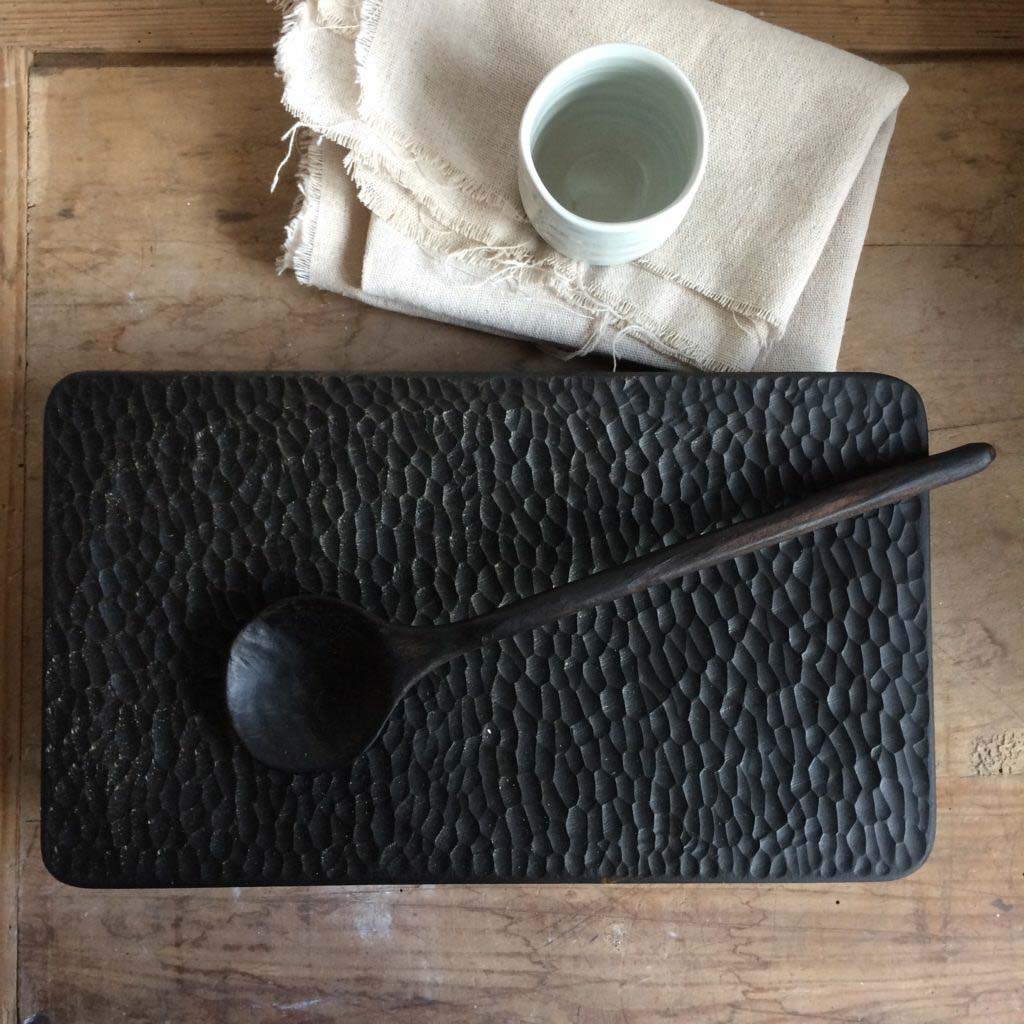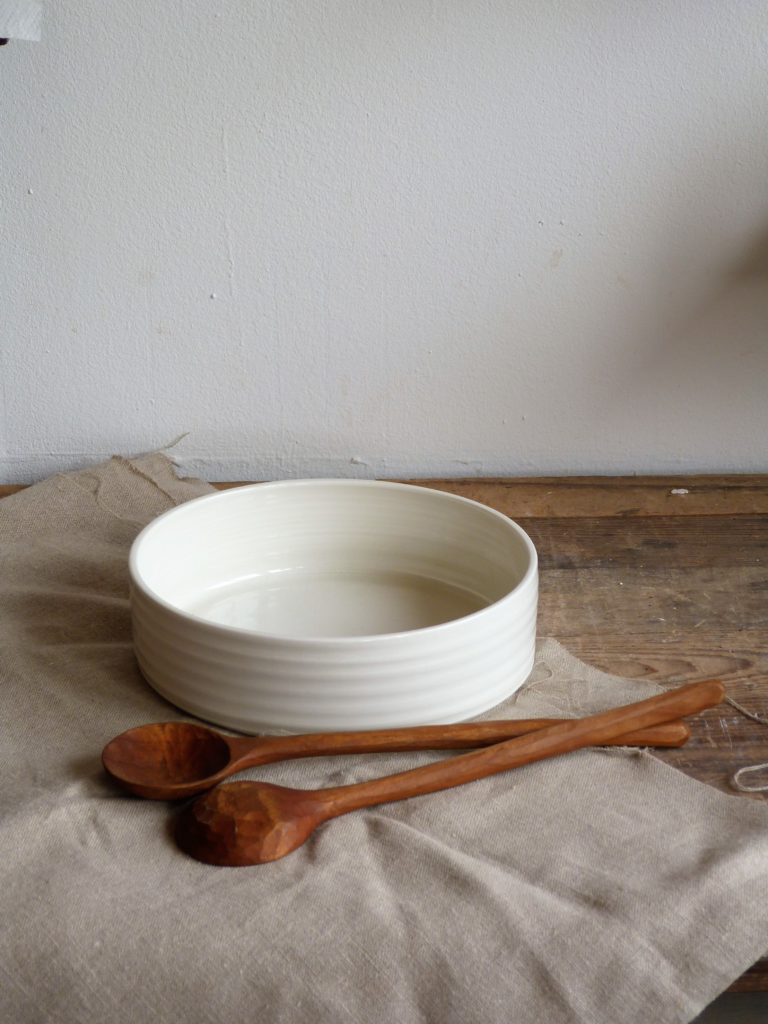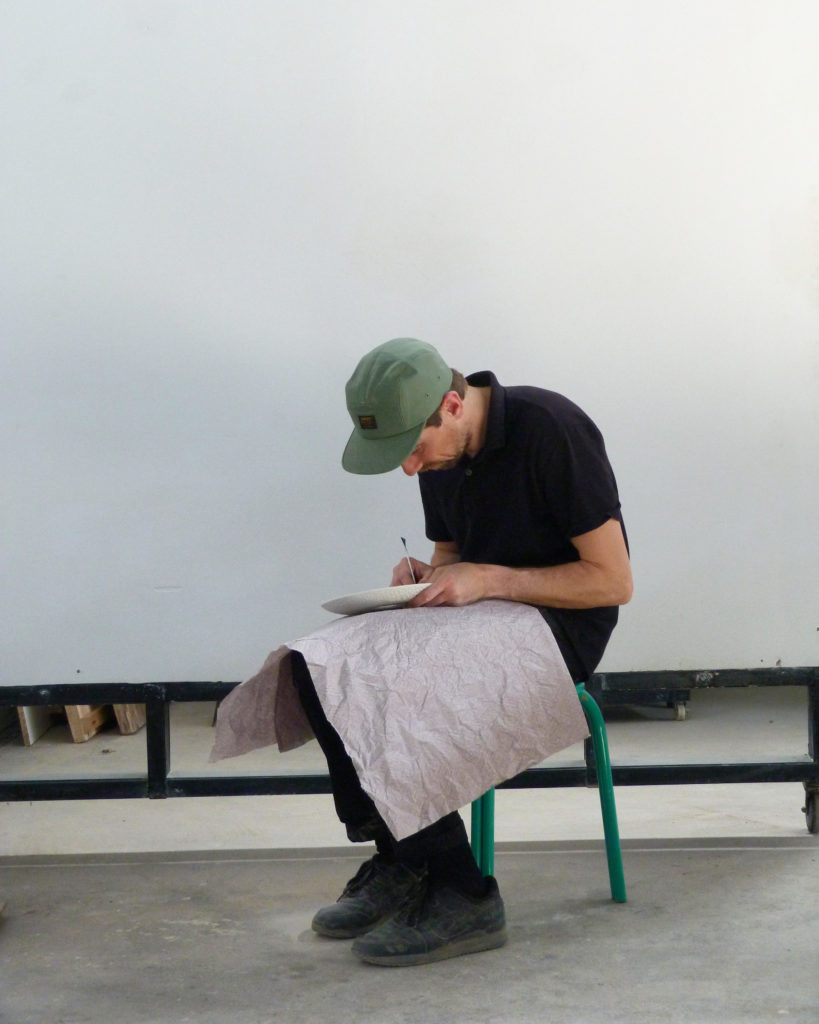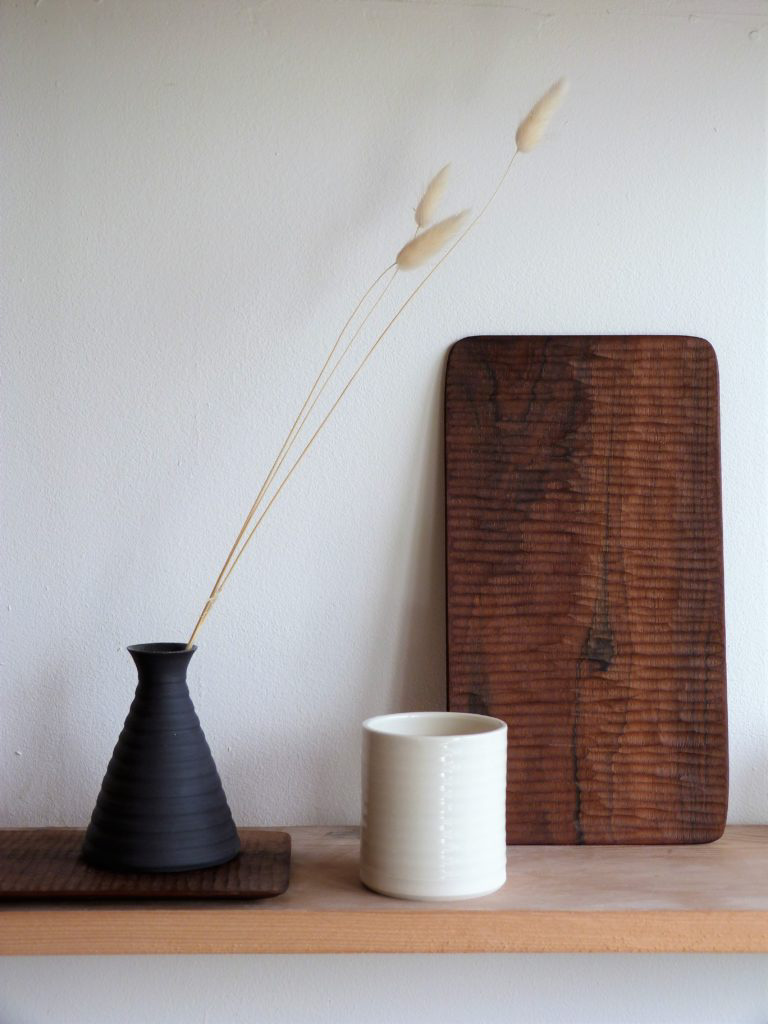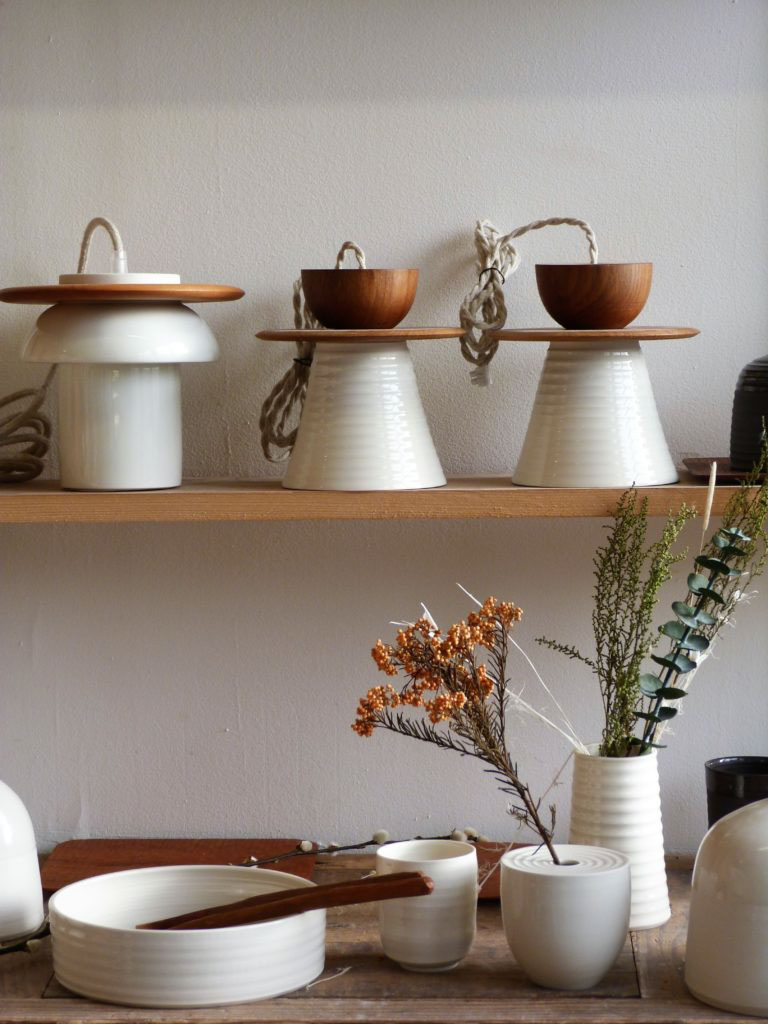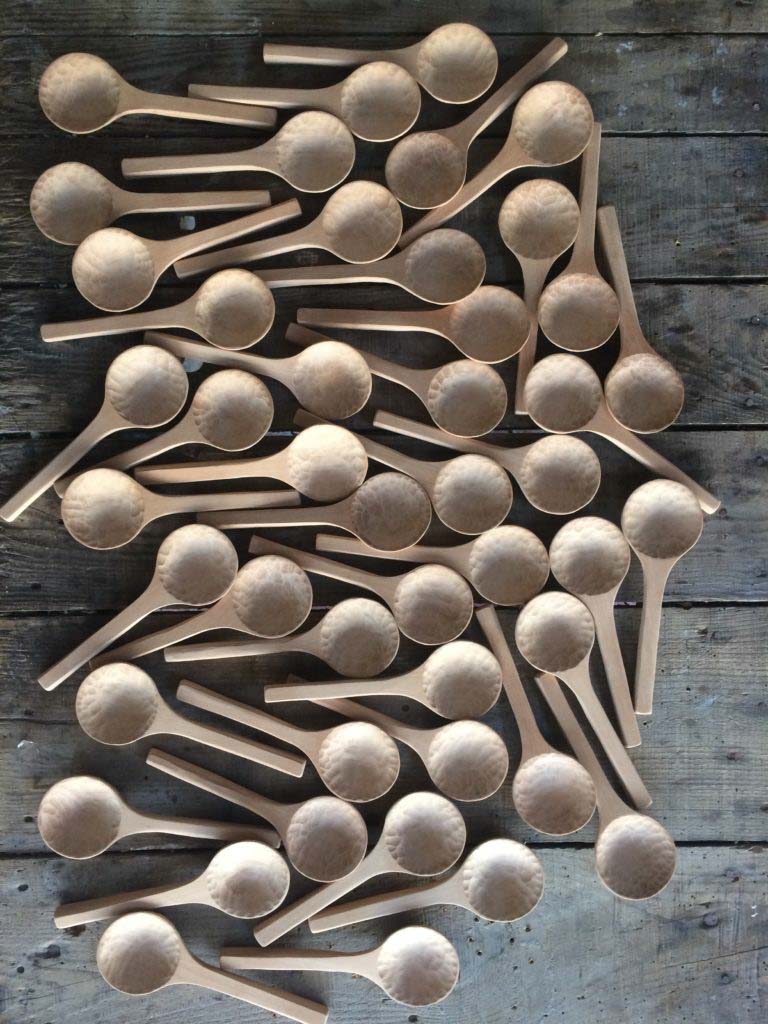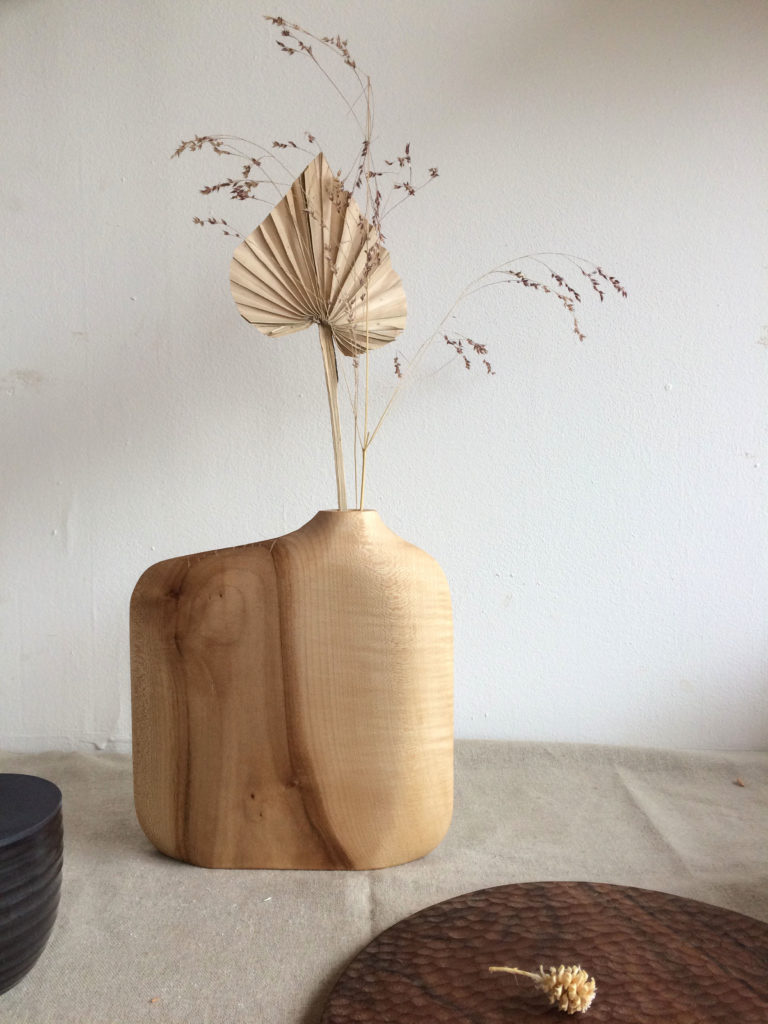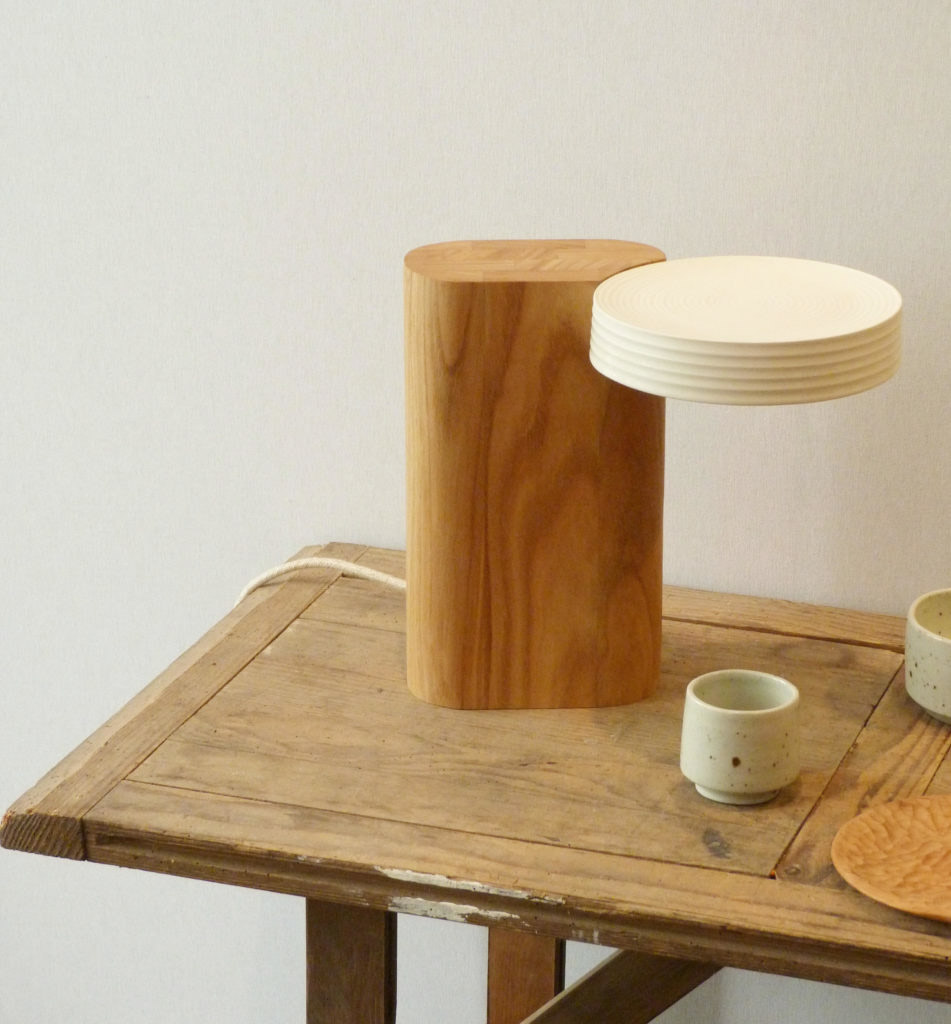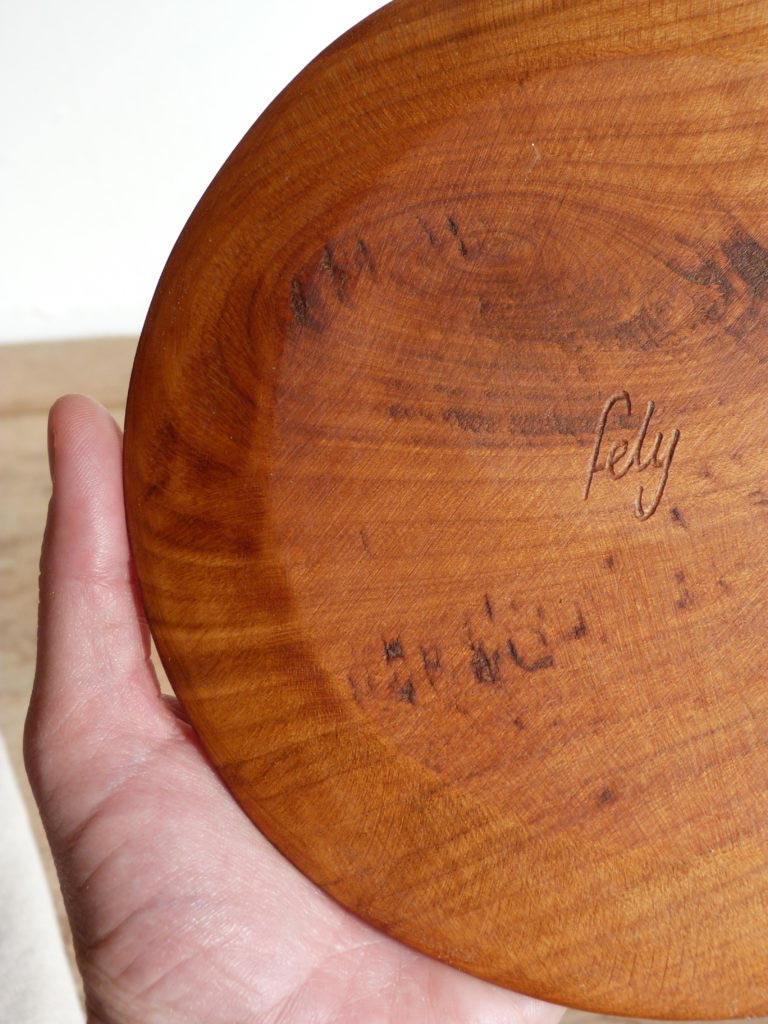 Benjamin Fely
Atelier Pok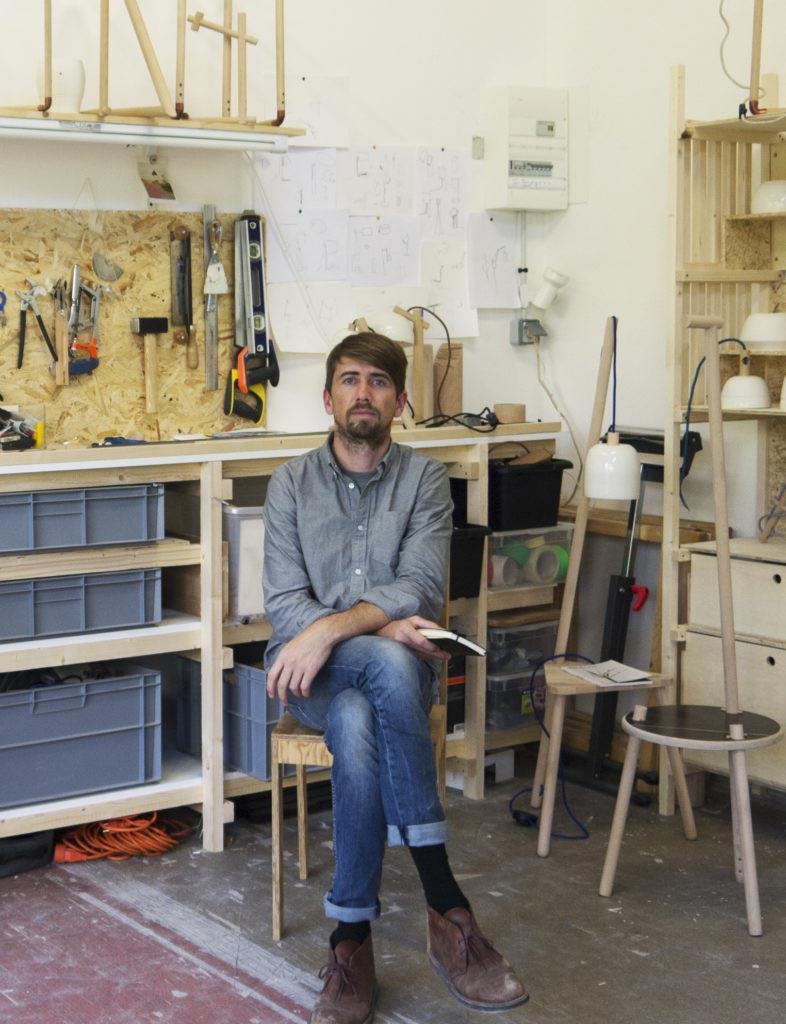 Between his personal practice and that within Atelier Pok, Benjamin strives to develop pieces full of emotion. When the gesture and the material become essential in his practice.
How did you get into the woodworking profession? What is your background ?
I am 42 years old, I am from Limoges, and I opened my workshop in Nantes in 2017. Younger, the practice of drawing and various manual activities led me to a cabinetmaking CAP. I discovered woodworking there, which has since become my favored medium in all of my work. A few years later, I joined the Decorative Arts of Limoges where I obtained a DNSEP in Product Design. I then worked for ten years at the CNEAI, a National Center for Contemporary Art dedicated to the field of artist publication, both as a space designer, publication assistant and edition of artists' projects then manager of several exhibitions. My current practice around wood and design reflects my background. The complementarity between my technical and artistic training gives me freedom and independence in my projects that would not have been possible without one of these experiences.
We can see on your Instagram account @benjaminfely a good number of useful objects. Is this your favorite field?
Initially my work is oriented more around furniture with the manufacture of chairs, tables and armchairs. Hans Wegner, Enzo Mari, Jasper Morrison and many others have always had a great influence and resonance in my work. Indeed, I recently intended part of my creations towards the art of the table through utilitarian objects in small series such as trays and spoons carved in different types of wood. These everyday objects are for me the perfect working supports in the exploration of design and cabinetmaking. I appreciate the more manual approach to the material imposed by wood chisel sculpture. It is a definite enrichment in my practice. My recent trips to China and Sweden really gave me ease in this practice. In China, I discovered a sensitive and developed art there and I was seduced by the minimalist and refined approach of the craftsmen in their work of wood but also of ceramics. In Sweden it's very cultural: very early on, children have a knife with them to cut a piece of wood. Making their utensils is then obvious to them, also bringing me back to my own childhood.
Is it important for you to pass on this know-how?
Of course ! It's been 6 months since I offer discovery workshops in woodworking in my workshop. Modestly I try to introduce the public to my practice while promoting a know-how through the noble material that is wood. The feedback is very positive, it is gratifying experience.
Is there an essence that you prefer to work on?
I don't really have a preference, I mainly focus on finding which essence will best suit the object intended for it. I also use a lot of reclaimed wood, whether in the creation of lighting or furniture. Some species are very expensive and recycling old solid wood furniture is for me both an economical and ecological answer to this problem. From a creative point of view, upycling is also interesting and stimulating, because it forces us to create from what already exists.
Apart from your personal practice, you form the Atelier Pok duo. Can you tell us more about this project?
Atelier Pok is indeed a duo project that I am developing with ceramist Ambre Hervo where our minimalist influences come together. We have been working together on this project since the end of 2016 and we share from the same workspace in Nantes. It is through this entity that we develop our lighting creations and that we imagine and produce our pieces together independently of our respective collections. Through Atelier Pok, we wish to offer contemporary objects in small series while defending artisanal know-how.
Ceramics and wood are very often popular, but less often associated. Where did you get this idea from?
Before setting up this project, we each wanted to create lights. For my part, I had already made many sketches of lamps but wood was not enough for me. I often looked for combinations of materials (plastic, paper, textiles, etc.), but the aesthetic and technical combination rarely suited me. It was only porcelain that was able to finally bring this project to fruition and create a balance as I understood it. It made sense to associate another know-how, another material transformed by craftsmen. When I discovered the translucent rendering of this material, its ability to give a different dimension to the object when it is switched off or on, it really inspired me. The association of porcelain and wood became obvious to Ambre and me, the lighting quickly became our common line of work. We try to ensure that the two materials enhance each other: wood brings a little warmth and texture to the sometimes cold and minimal aspect of porcelain, even if this brings an undeniable purity and elegance to the rendering. final of our creations. There are still many technical and artistic possibilities to explore in the combination of these two subjects. We are currently working on our first series of vases for the Parisian concept store La Seinographe, which should be released before the summer.
How do you work with Ambre? Are you more complementary?
I draw all of our projects upstream, followed by several discussions around the preparatory drawings for the production of prototypes. I develop the wood part by turning or sculpture, and Amber the ceramic part. Ceramics is a term which designates a discipline but also a material: any earthen element (stoneware, earthenware, porcelain, etc.) transformed by fire (cooking) then becomes ceramic. Amber works with porcelain paste, the clay of which is Kaolin, which is what gives it this incomparable whiteness. She mainly uses the technique of turning to shape our objects, sometimes casting. The pieces are then fired at high temperature (1280 °) in oxidation in its ceramic furnace. Not being a specialist in the practice of ceramics, it is very appreciable to have instant feedback on my sketches, on the feasibility or not of an object.
Could you present us your favorite piece?
I believe this is our latest achievement of a cherry wood and porcelain lighting fixture which will be released soon at La Seinographe. Each new model seems to us more successful and better designed… until the next one! I'm also currently working on new sets inspired by the Japanese technique of Shou Sugi Ban. I like to explore the limit between functionality and aesthetics through this new series of objects.
How do you market your pieces? Does social media play an important role in this?
Regarding Atelier Pok, we had the chance to quickly distribute our pieces in stores, especially at Galerie Mira in Nantes with which we have been collaborating since our beginnings, as well as La Seinographe. We subsequently participated in various exhibitions in Nantes and Paris such as the Biennale Emergences, Paris Design Week and Les Puces du Design, which gave us access to great professional opportunities such as a temporary exhibition at the Espace Maison du Bon Market. Our big project for 2020 is to participate in Maison et Objet next September. The dissemination of our work on social networks also brings us some orders for interior fittings. My personal collections of furniture and utilitarian objects are distributed in a few Nantes boutiques including L'Atelier du Petit Parc, MIRA, or even L'Inatelier. I am currently working on an order for cherry wood spoons and trays for a gourmet restaurant in Nantes.
On the occasion of OROS market, Benjamin offers us to acquire three of his pieces: a maple vase carved entirely with a gouge, and two of his linden spoons carved with a crooked knife.