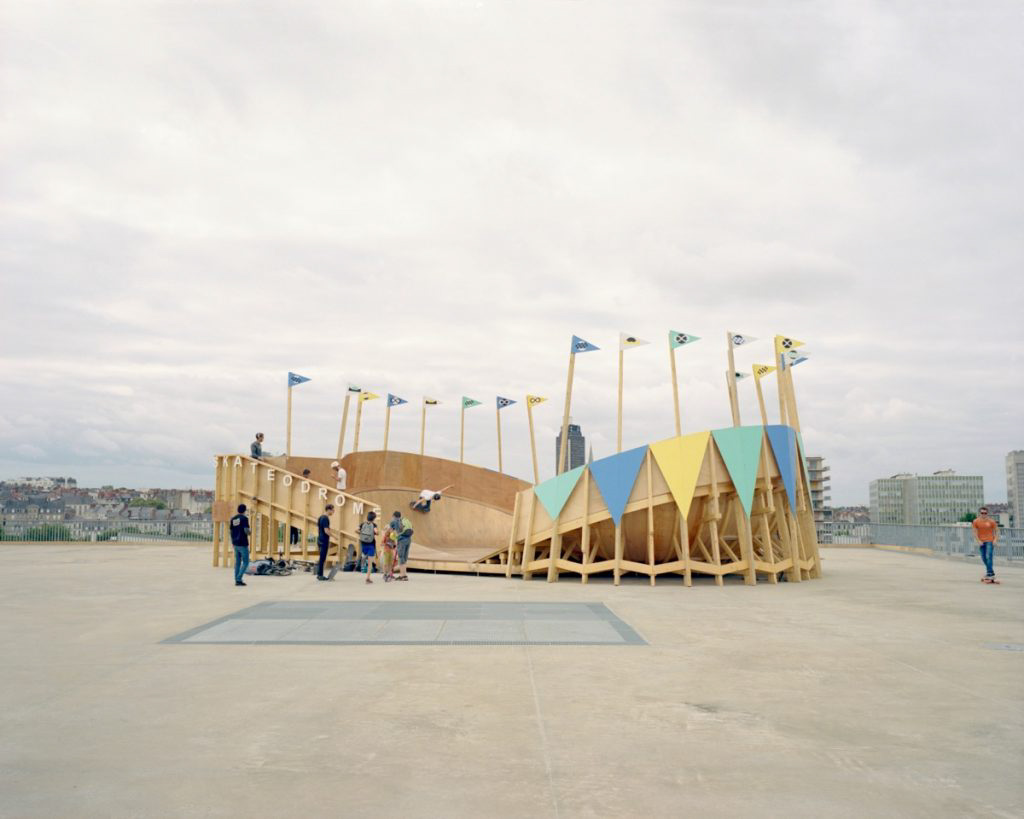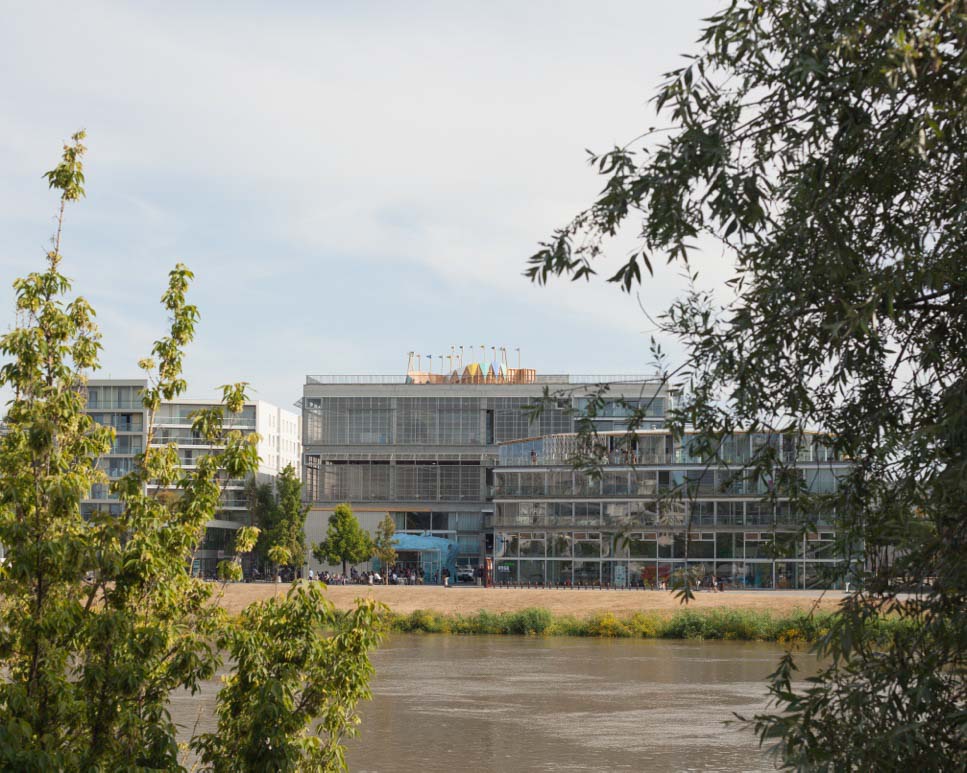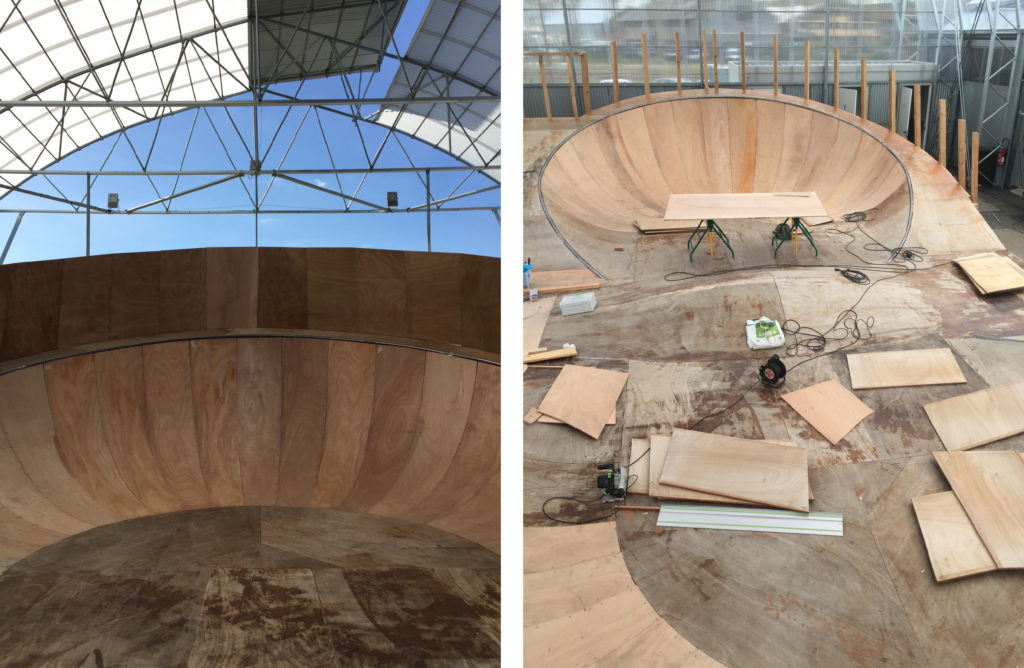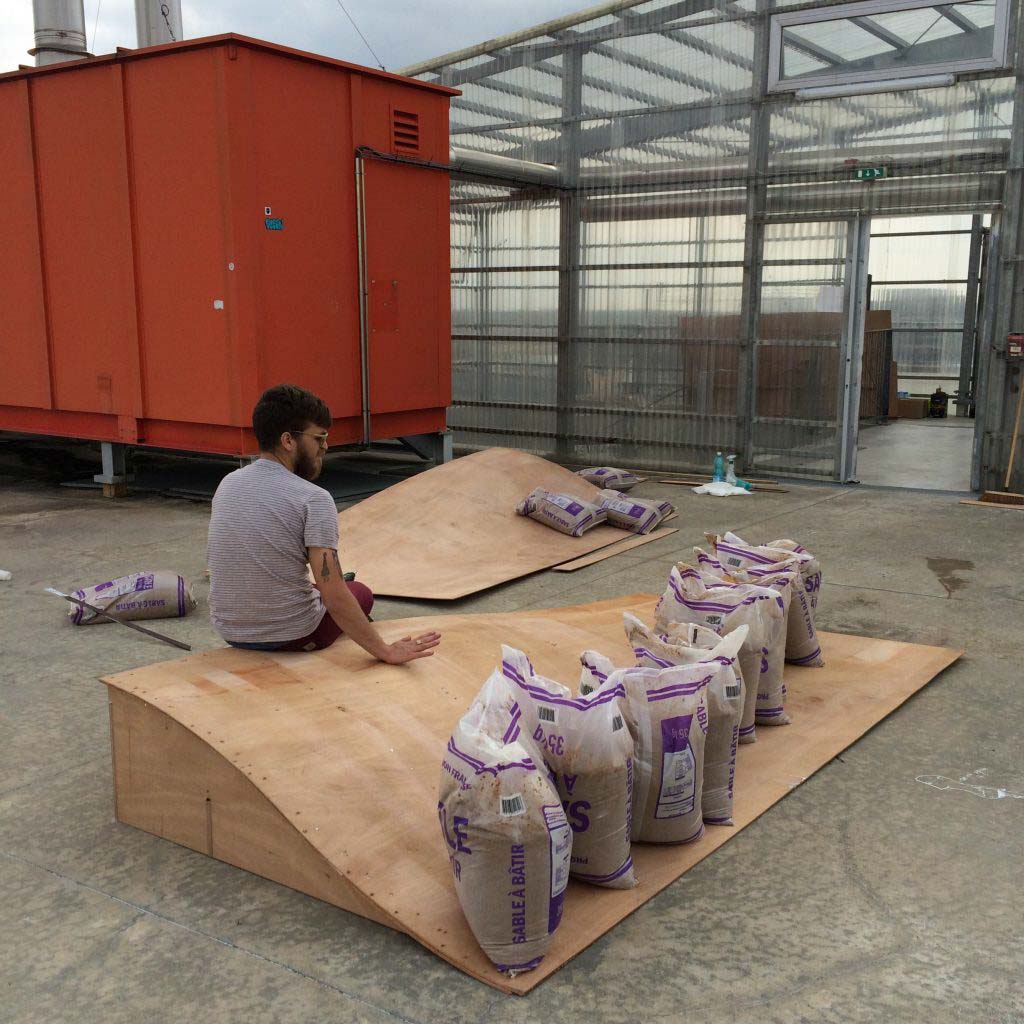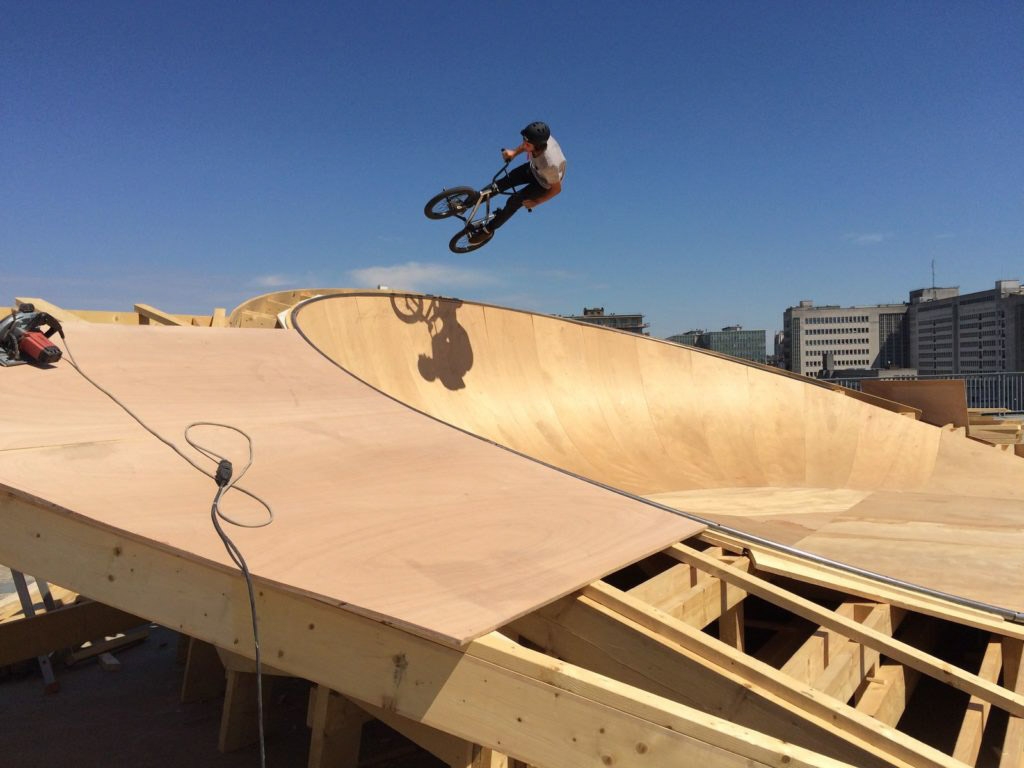 SkateOdrome
Fichtre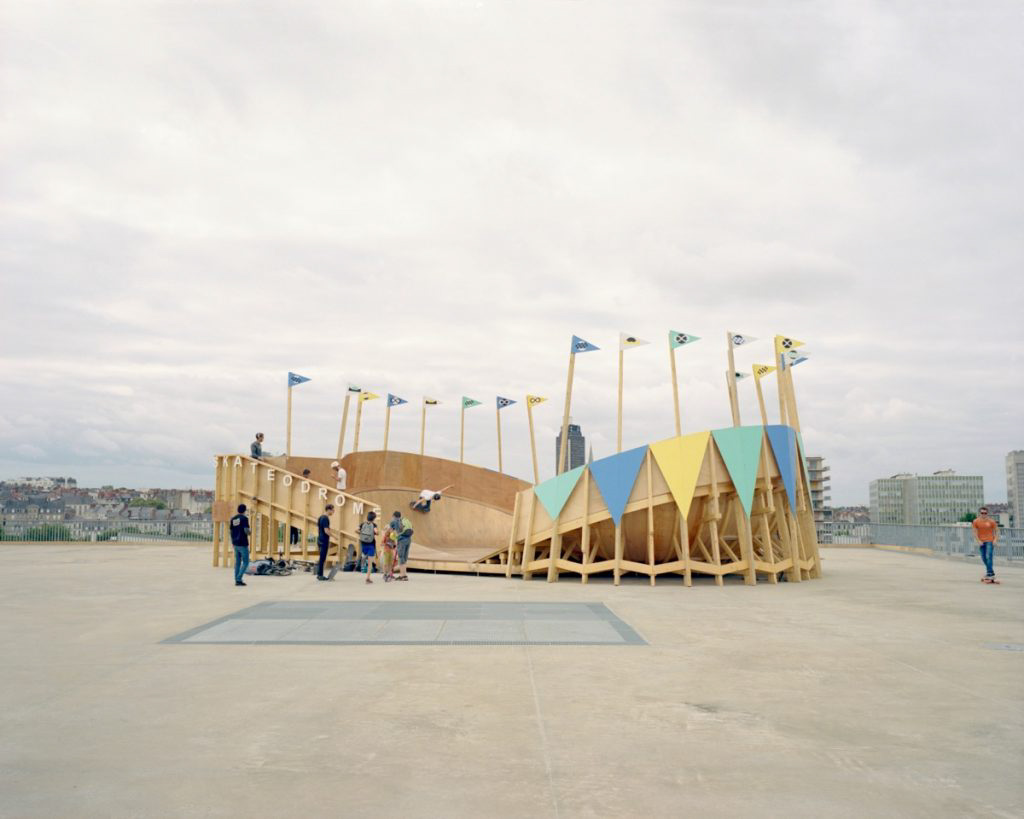 Fichtre is above all a collective from Nantes, made up of architects, designers and cabinetmakers. Through their creations, they explore and experience spaces. In 2015, one of them was the roof of the Nantes school of architecture. Initiated by Unity 4 Ride, an association of riders from Nantes, the SkateOdrome is the playground of Voyage à Nantes, a cultural project aimed at promoting Nantes Métropole.
The SkateOdrome has been designed around a precise movement, that of infinity, so that riders can quickly appropriate it. The joist is made of fir, and consists of a rectangular piece and two half-moons. This structure supports the 18 mm okoumé plywood floor, as well as its 3 × 5 mm plywood bump. On the half-moons, several chairs are made of fir. This assembly of parts makes it possible to structure the two curves on which are fixed two layers of 9 mm oukoumé plywood cut by CNC - Computer Numerical Control. The rest of the structure has been entirely entrusted to carpenters, making it possible to enhance the techniques and know-how of the construction. Fichtre's role was to dress the structure. The bump - in other words bump - allowing to maintain or increase tenfold the speed of the riders, has been an important element of the SkateOdrome. The bump is made up of an assembly of 4 structural parts. After nested digital die-cuts, moistened plywood sheets were glued in three times. For the little anecdote, it was sandbags that were used to constrain them.
This project is an opportunity for us to understand the complexity of such a wooden structure, and to appreciate it both in terms of sport and aesthetics.
WE love
The collaborative aspect of the project which allows several communities to express themselves together, as well as its modularity which allows an installation without major infrastructure work.