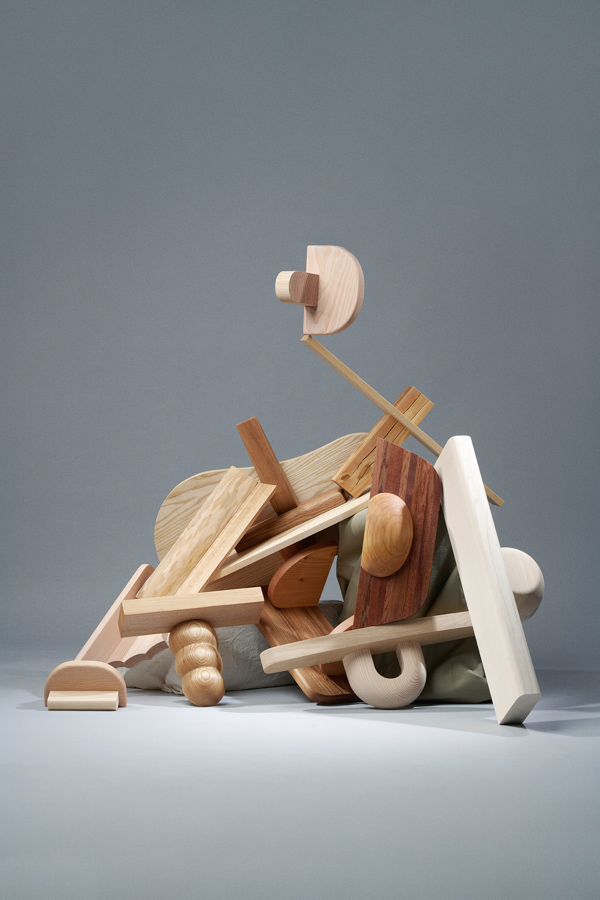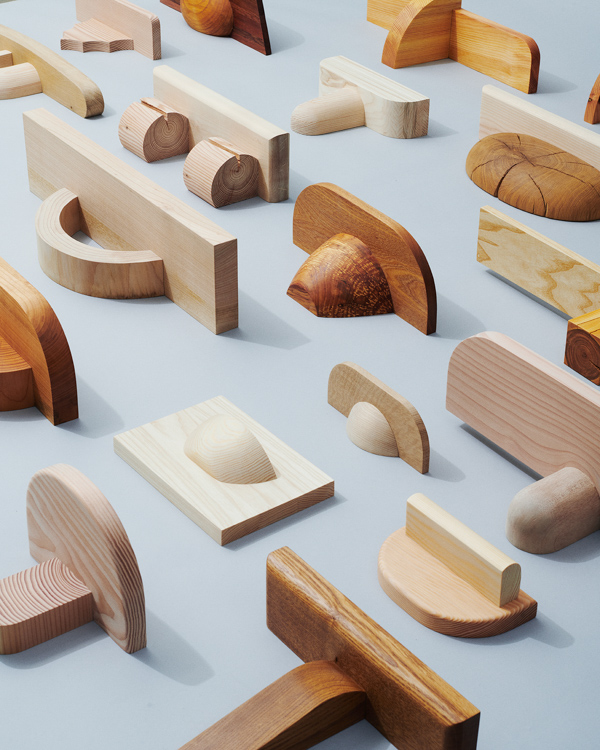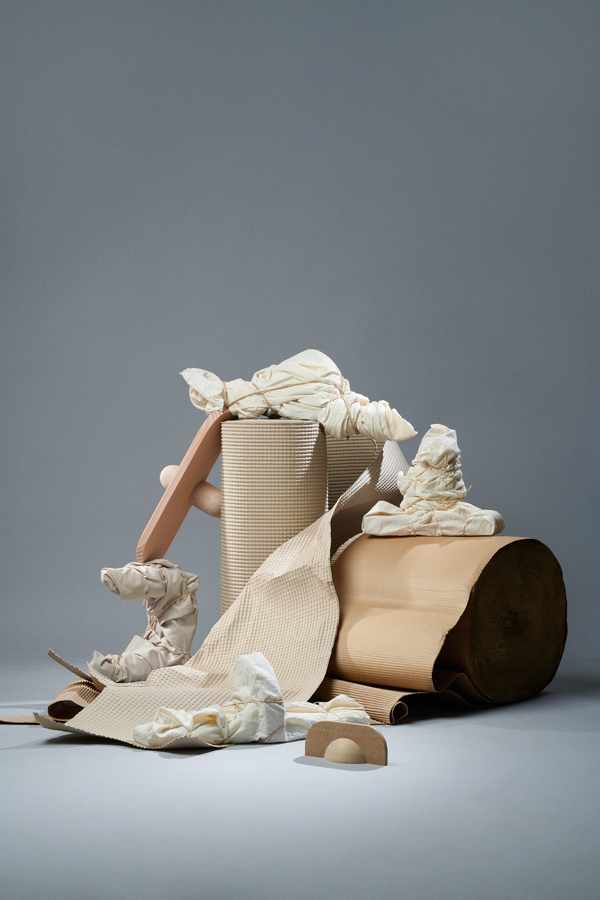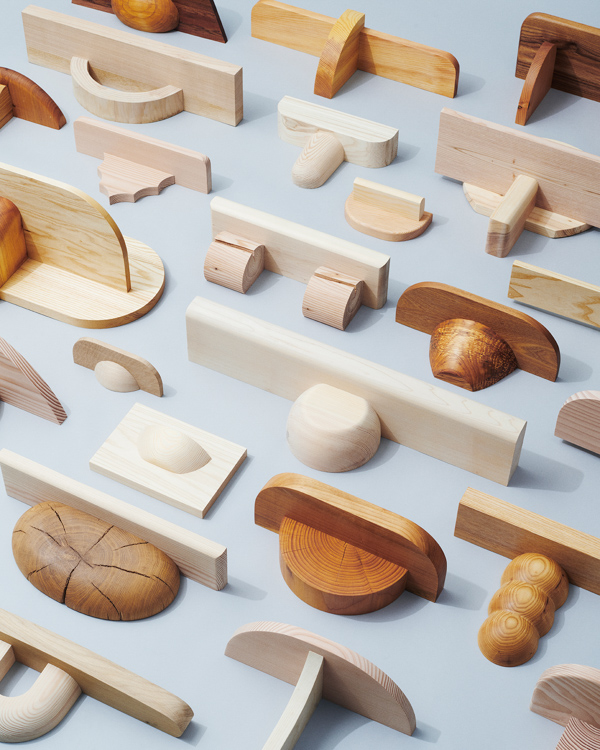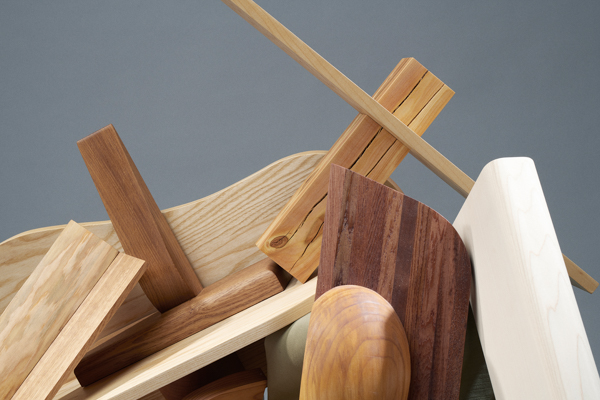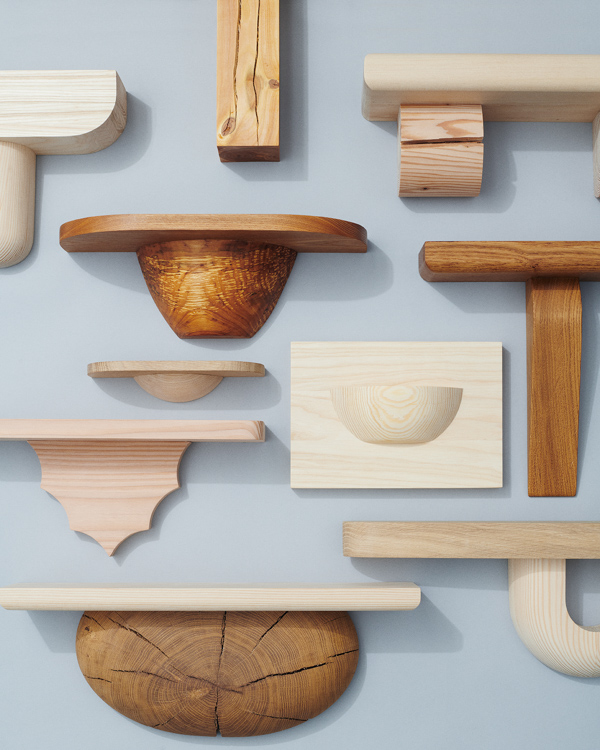 On Balance exhibition
Anne Brandhøj & TABLE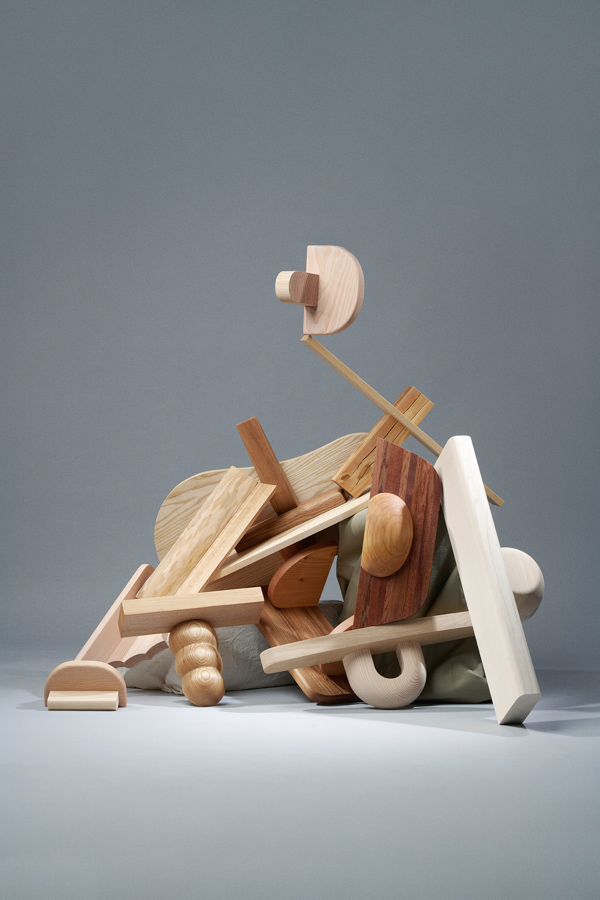 The Danish design studio and concept store Tableau will present from January 7, 2021 "On Balance", a solo exhibition by designer Anne Brandhøj.
Through this exhibition, Anne challenges the very function of the shelf and the pedestal. Initially designed to accommodate objects, this furniture then becomes sculptural objects, monoliths to be viewed and used individually. If the shelves and plinths created by Anne serve as a support, it is not the very function of the object that was at the base of the creation process, but their aesthetic character.
Through more than 70 unique compositions, she experiments with matter and shapes. Curved and organic lines meet surfaces and edges when Douglas fir meets ash, oak or even cherry. The new role of this furniture is also amplified by the choice of production. Anne only used scrap wood, highlighting knots, highlighting medullary rays or even small cracks. By exhibiting pieces from waste and artistically revalued, On Balance raises awareness of the infinite possibilities of wood.
Exhibition visible from January 7 to February 27, 2021, at Tableau - Store Kongensgade 50 - Copenhagen