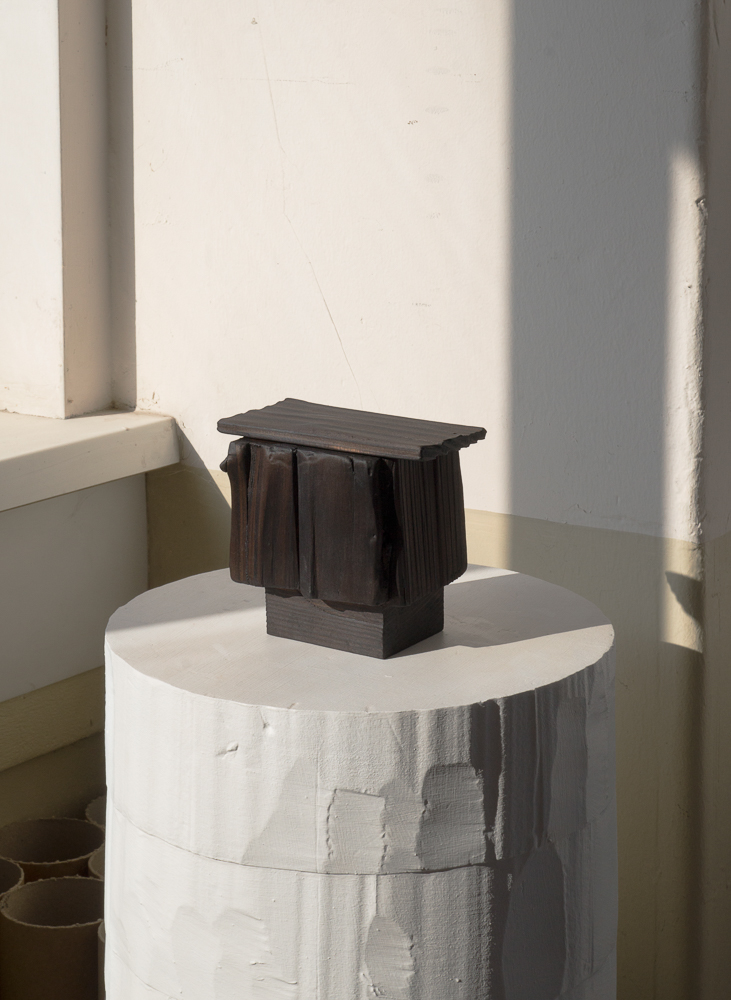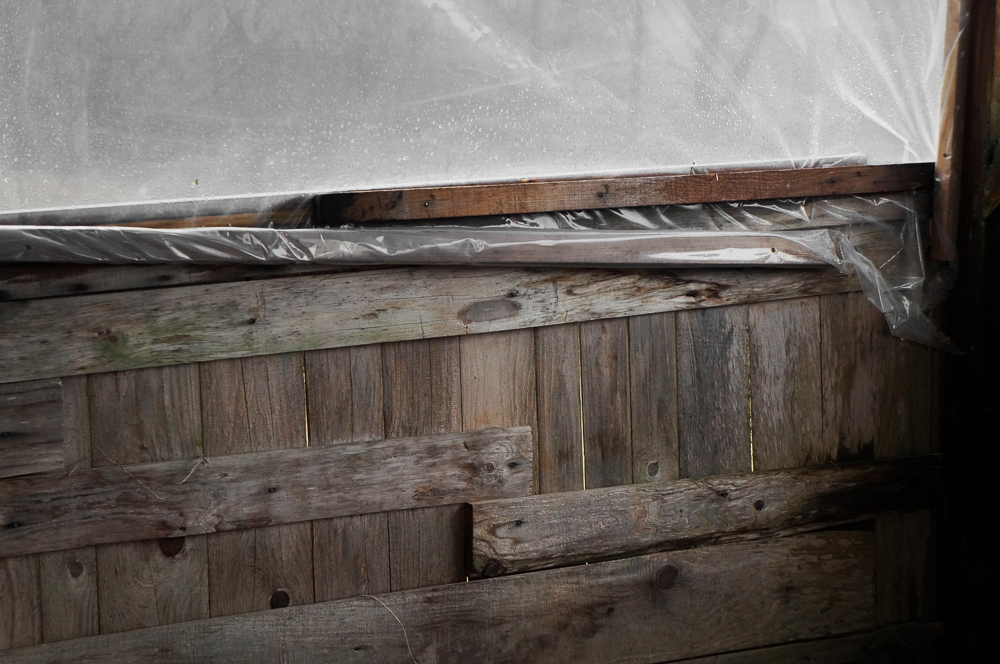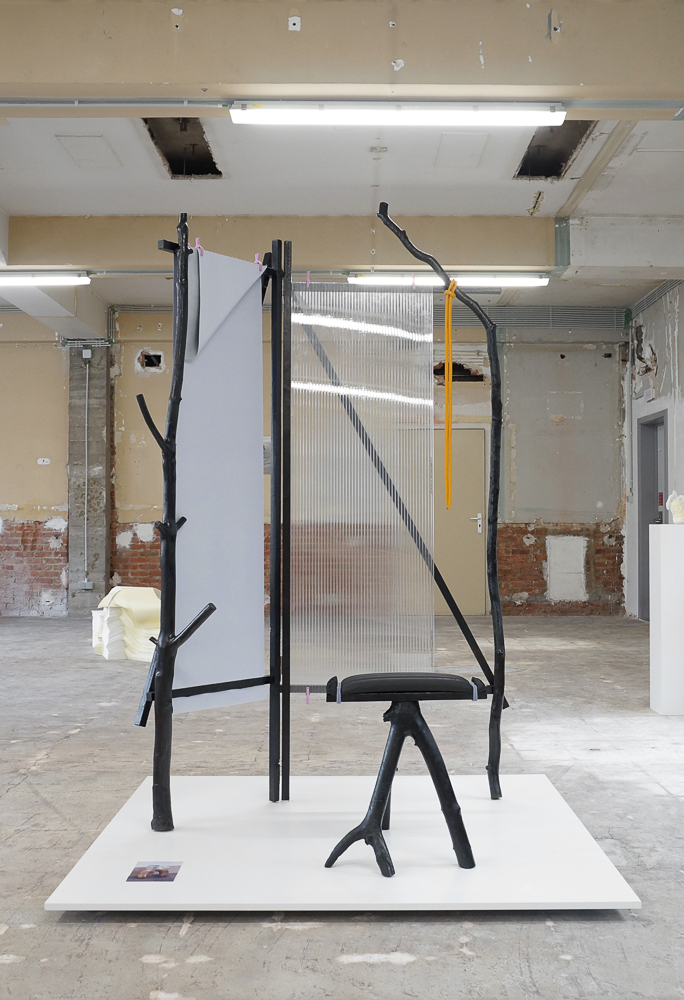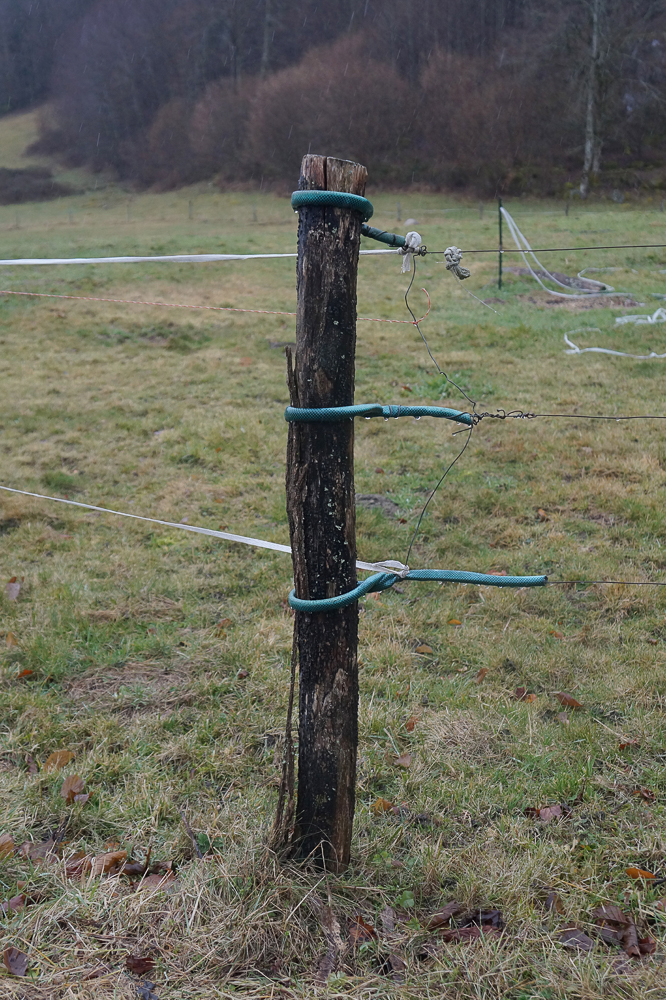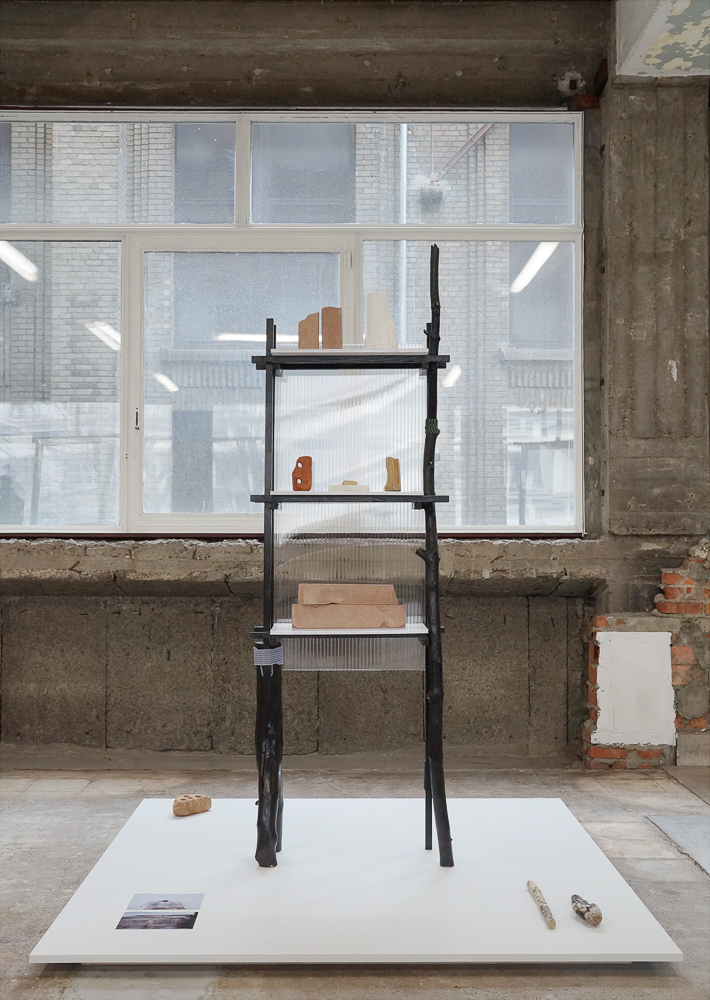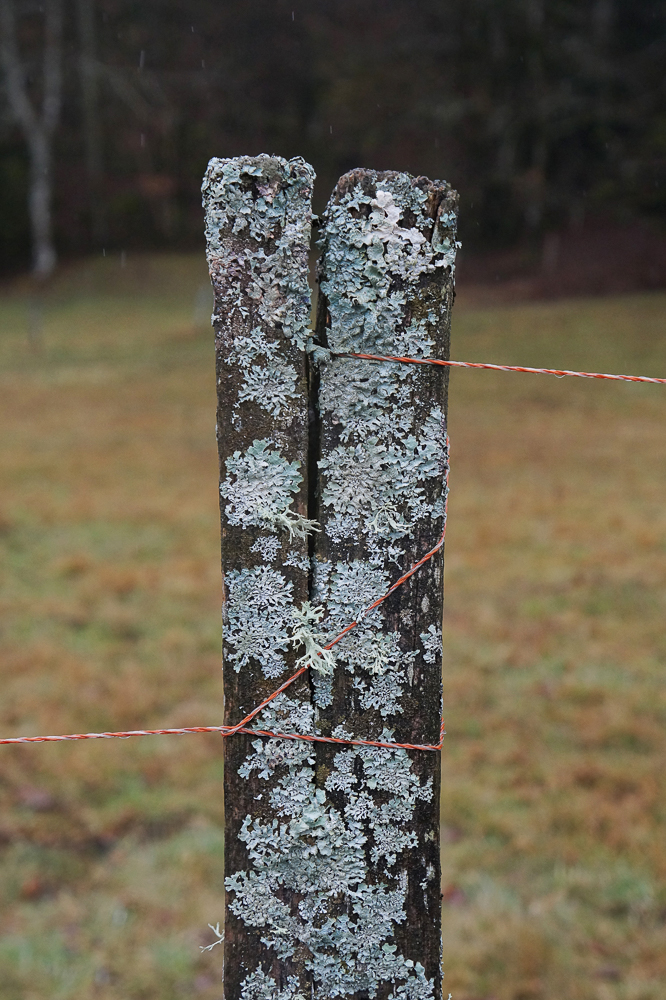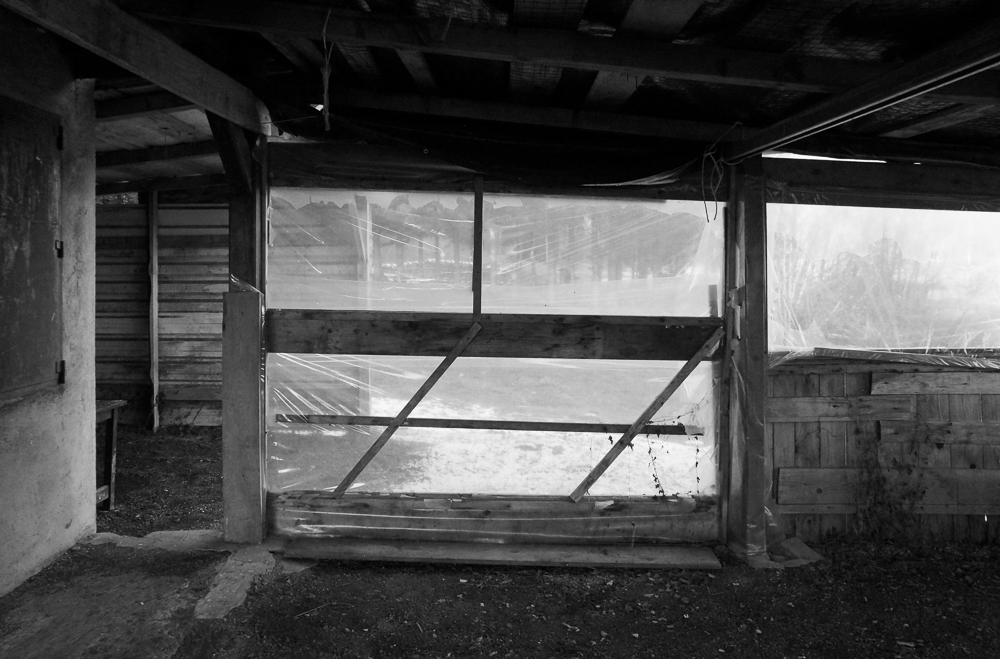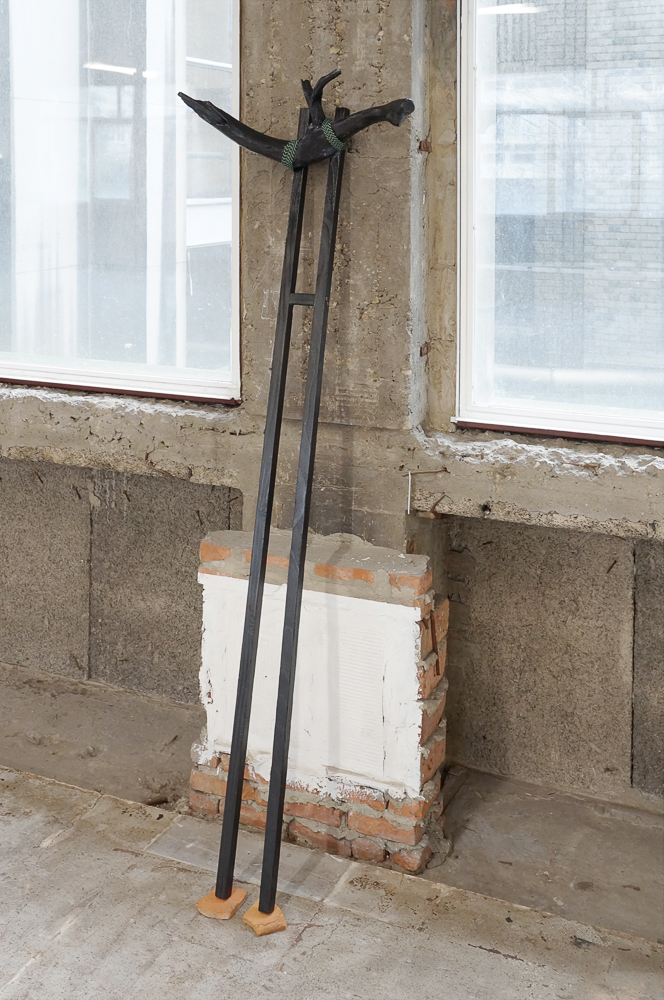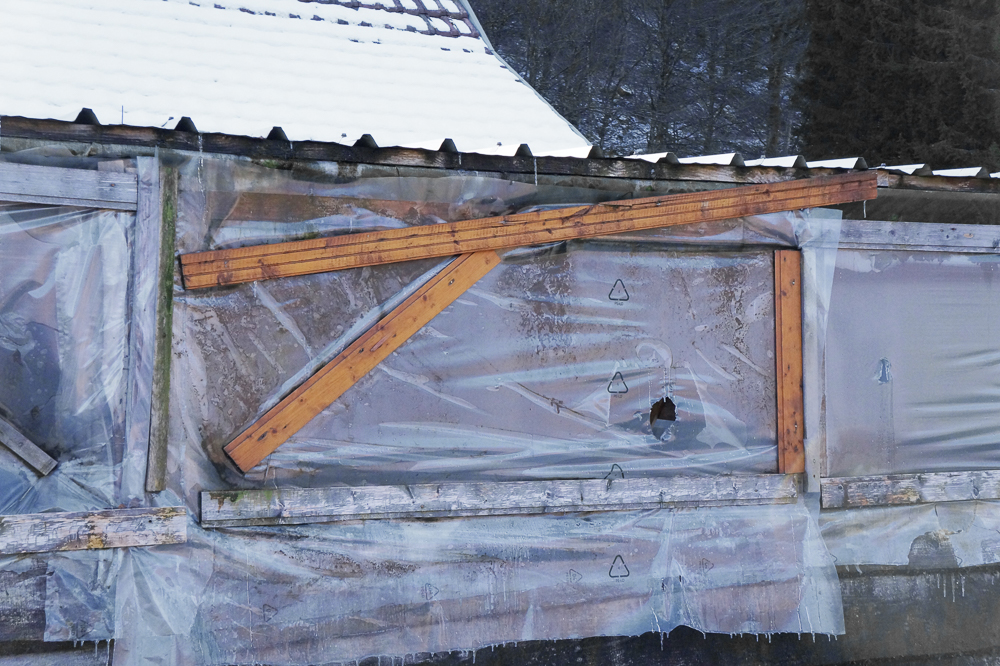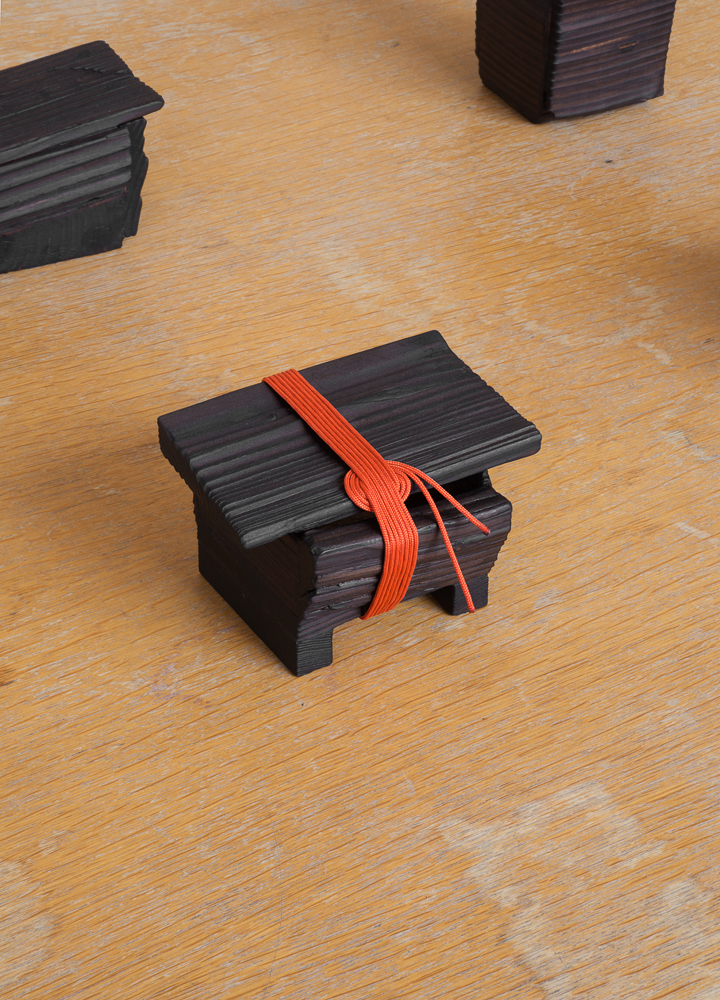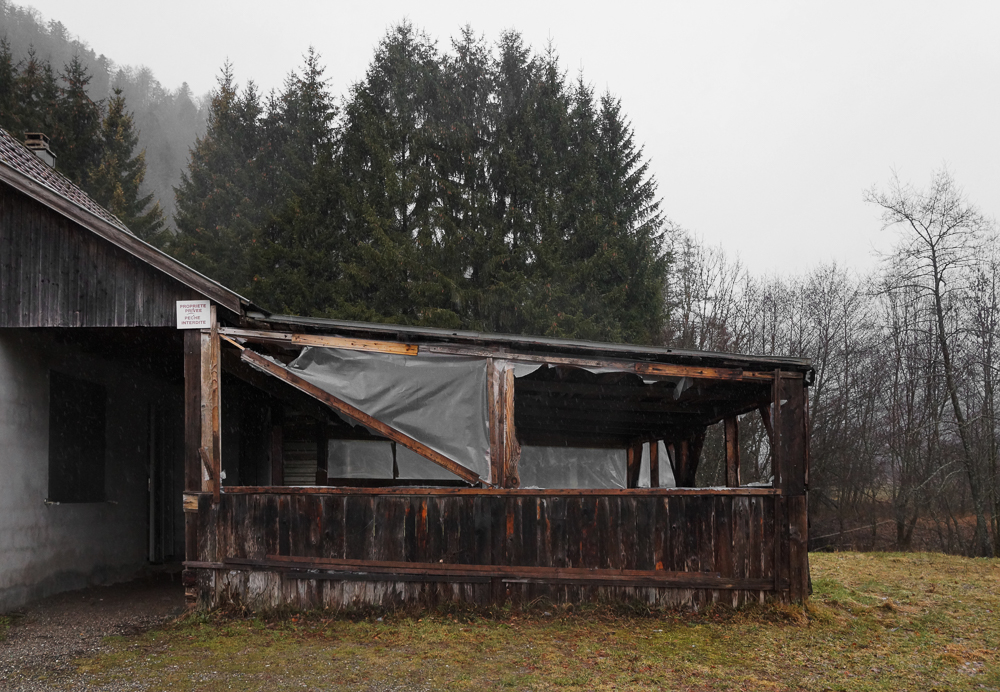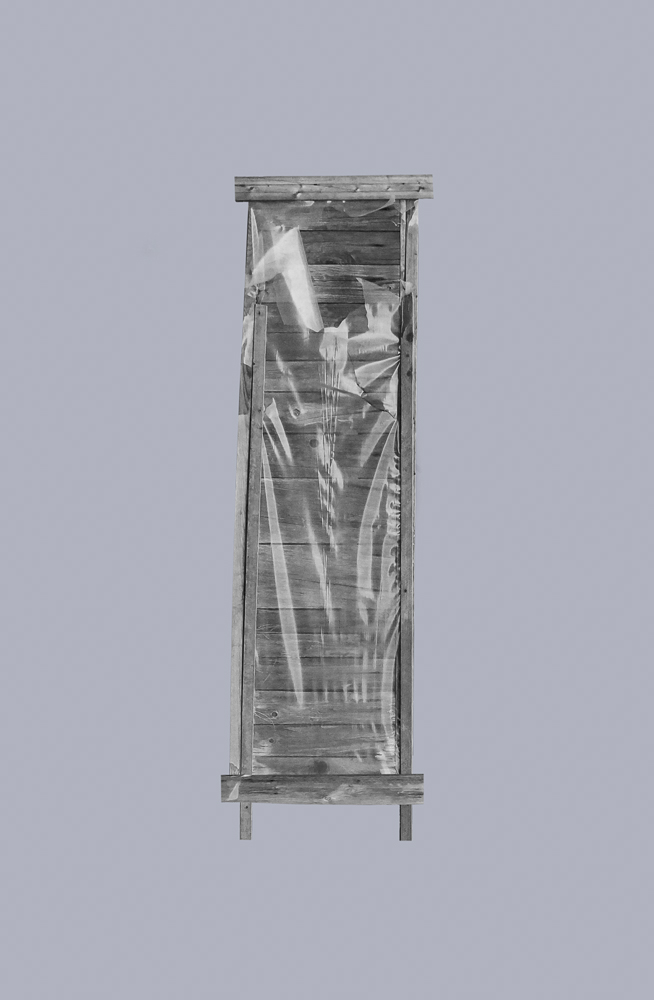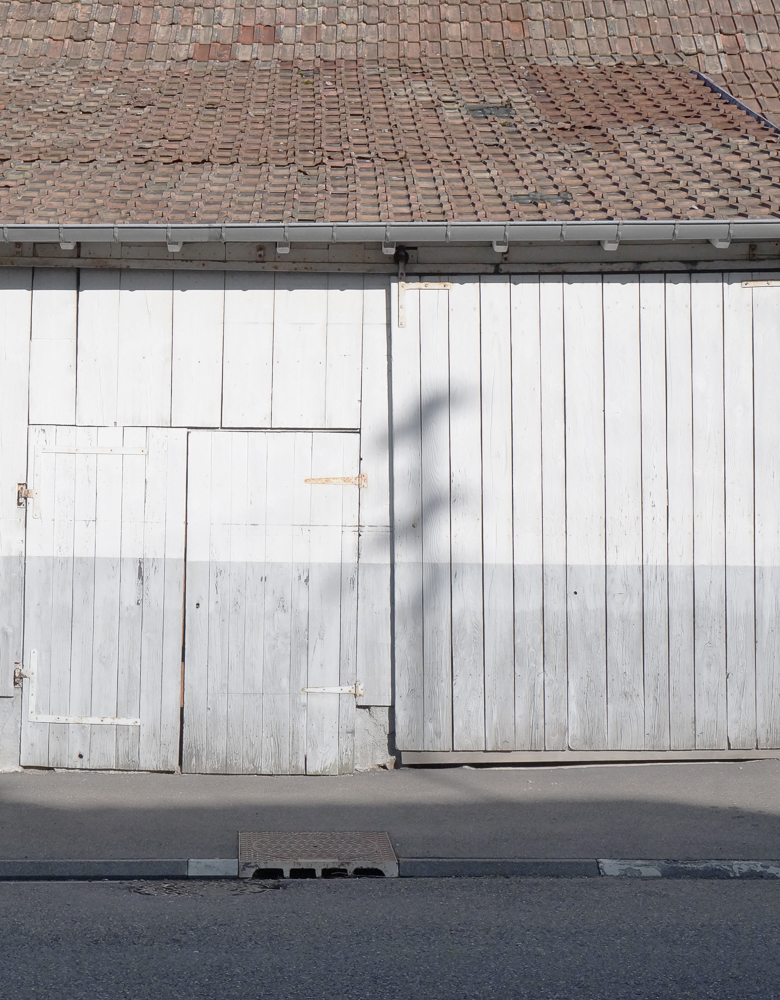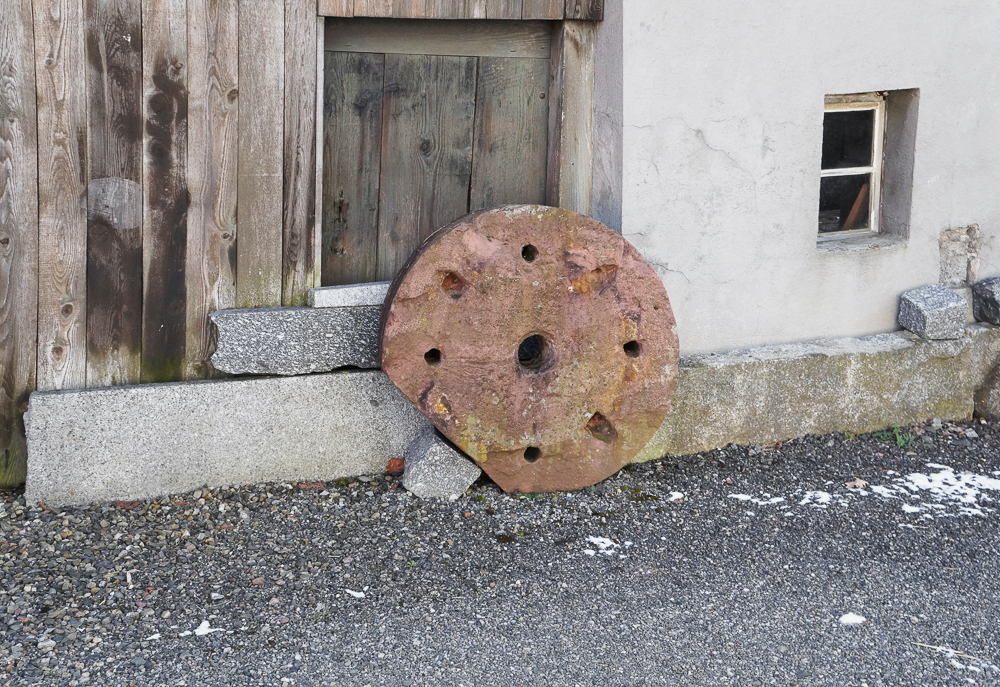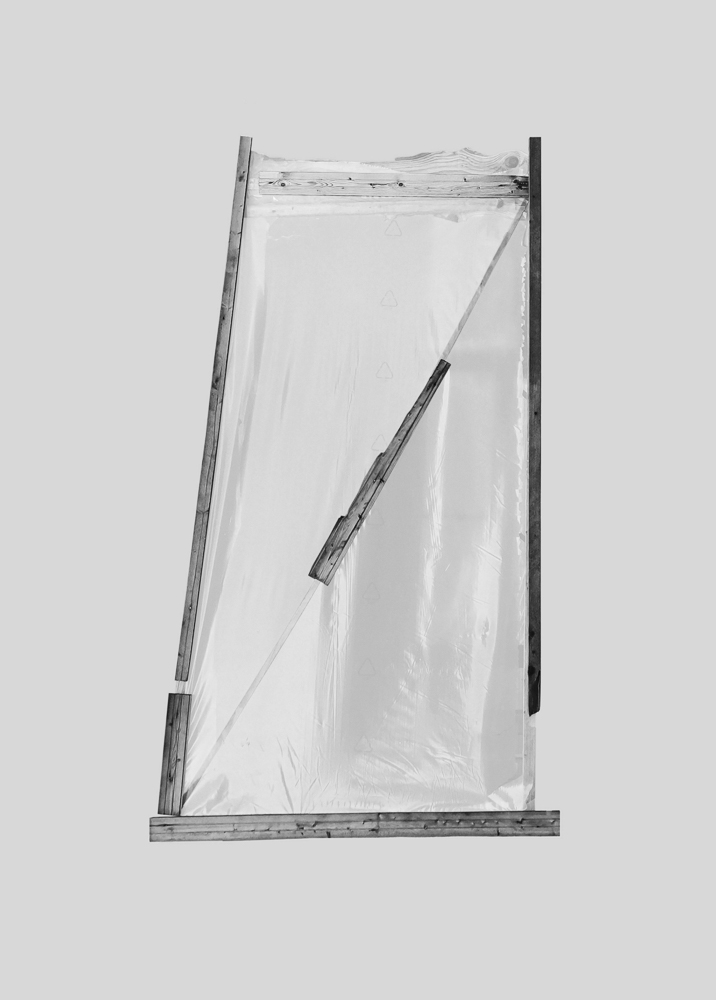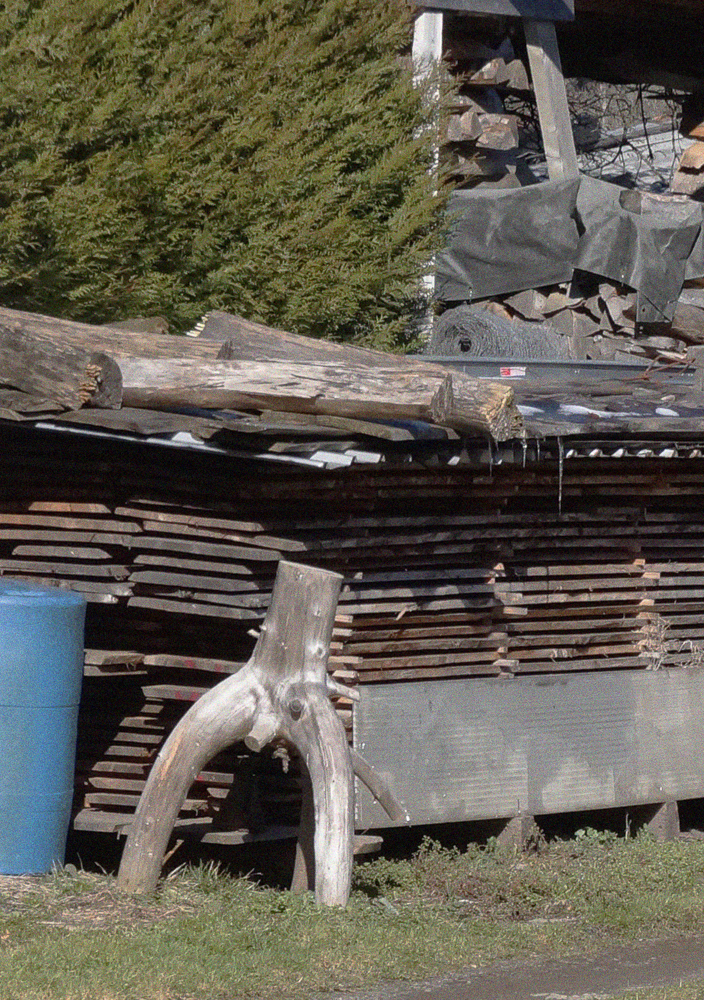 Thomas Roger
TR Cooked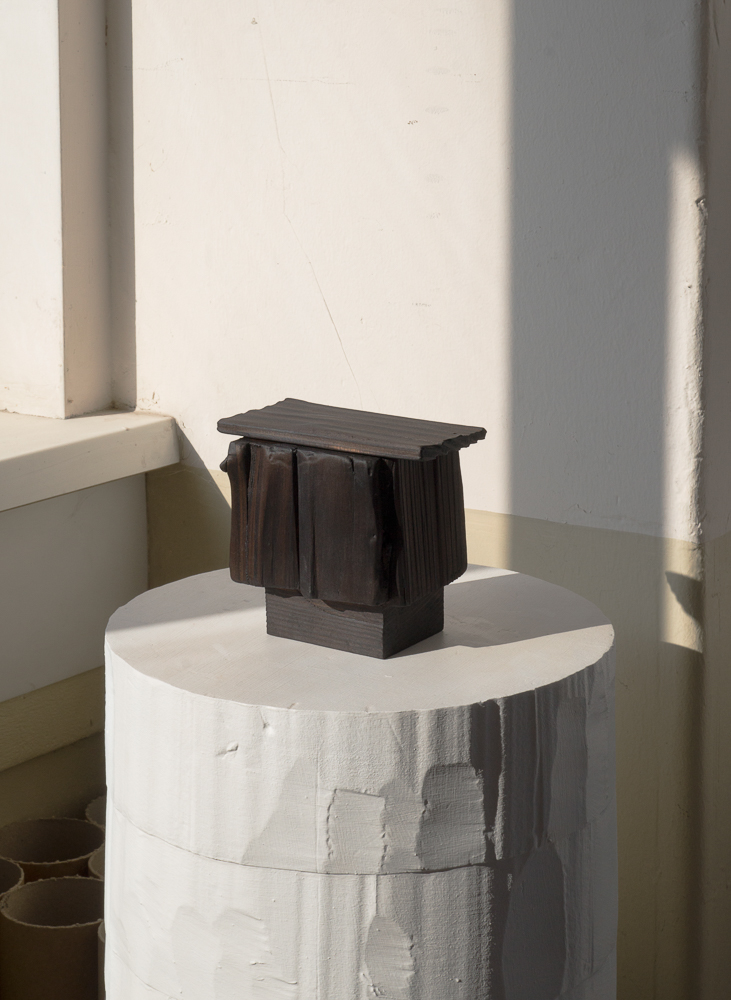 Thomas' wooden pieces seduced us with their aesthetic, both primitive and sensitive, inspired by the assemblages of vernacular constructions of the village of Kruth in the Vosges. Through this interview, Thomas reveals his creative process and tells us the story of these boxes, now available in our Online Store.
Hello Thomas, can you introduce yourself and explain your current practice to us?
My name is Thomas Roger, I founded the TR CUITE studio in Mulhouse in 2022. Initially, the idea was to work and produce ceramic objects, but I gradually turned to woodworking, because I found more meaning and pleasure in it.
The Kruth collection of boxes is inspired by the blends of the eponymous village, in the Vosges. How does the territory influence your work?
This territory influences me in different ways. I usually go to the Vosges by train while taking my bike. I leave the city, the train passes through towns, factories and fields, then we enter the mountains. There is a phenomenon of disorientation which is instantaneous. The railway stops at the entrance to Kruth as it is the terminus. So I then have to travel by bike. Leaving the city and entering the mountains quite quickly puts me in a state of contemplation: I discover a new territory, like a playground.
The inhabitants of Kruth (and surrounding villages) seem to be enclosed and protected by the mountains. They store a lot of salvaged materials/structural elements in their gardens, and they build with them. A tree stump becomes a table or a hunter's cabin is set up with tarpaulins and paneling. These vernacular constructions enormously influence my assemblage work for objects. Further above the village is a large lake, where traces of fire can be seen in several places – often the remains of summer barbecues. It was this environment that made me want to experiment with burned wood.
Around this same lake, trees were cut down and instead of leaving a simple stump, the loggers, in a very simple and brutal way, carved seats with a chainsaw. I have always been fascinated by these "works" whose shapes are very primitive, seeing the size of the wood, the traces of the chainsaw. I wanted to find a way to make objects that show the raw wood, the veins and the texture of this natural material.
Can you introduce us to this series made up of 6 boxes?
It is therefore a collection of settings inspired by vernacular assemblages and constructions spotted in Kruth. Each model is made in the following way. A solid wood beam is cut using a chisel (cut in the direction of the grain of the wood). The pieces are carefully selected according to the thickness and length necessary to form the walls of the box. The lid is then made with a notch suitable for the size of the inside of the box. Once the volume is assembled, the wood is stained with walnut husk, then burned with a blowtorch. Each model is finally brushed and protected with a preparation based on natural beeswax and carnauba wax.
How did the assemblages and constructions of this village serve as a starting point in your creative process?
The assemblages and constructions that I saw inspire my way of thinking about design, and especially my interpretation of "beautiful". As a designer, I often tend to want to control shapes. For this project, the constructions that inspire me are very primitive, we seek utility and not aesthetic harmony (and ultimately without wanting to, these constructions are very beautiful, also because they are sincere). So today I am trying to let go of the design of the object, and I needed to find a wood cutting technique that allows me to have random shapes to focus my sensitivity on the assembly work.
You are sensitive to natural materials – you also work with the earth – what does this bring you as a designer?
I first turned to ceramics because I thought I would be more "free" in shapes and constructions. And finally, I work more and more with wood because I like the simplicity of wood and the fact that there is no need for a change of state for this material to be transformed into an object. Working with ceramics allowed me to understand balance and the shaping of shapes, working with wood allows me to control the assembly and balance in the construction of an object.
Are there any artists or craftsmen who have worked with wood who have influenced you or who inspire you in your work?
Of course, I particularly like the work of Sho Ota and Benjamin Foucaud for their fine assembly. I'm a big fan of the multi-material work of studio Formafantasma, Mieke Meijer, Max Lamb, and others. The sculptural work of Tezontle and Turbina studio also inspires me a lot (primitive aesthetic), as does that of architects such as ACTE studio, Lacaton and Vassal, Anne Holtrop studio, etc.
Will we have the chance to discover new wooden creations in the future?
Yes, I am preparing new wooden objects and furniture for my first monographic exhibition, which will take place at the CAC Le Kiosque (Mayenne) in November and December this year. This time, the pieces will be of different wood species and natural shades. I also hope to be able to continue to collaborate with OROS and offer other objects in the future!