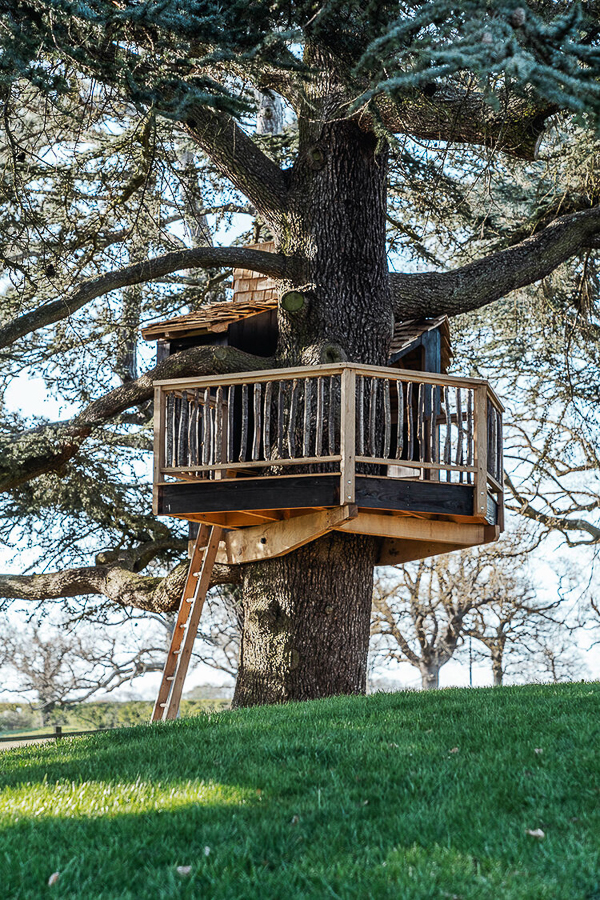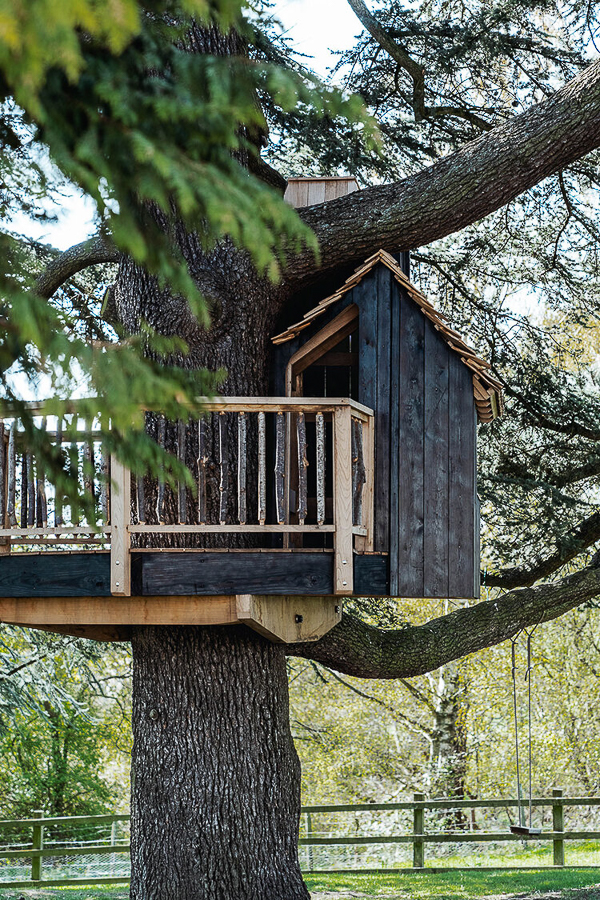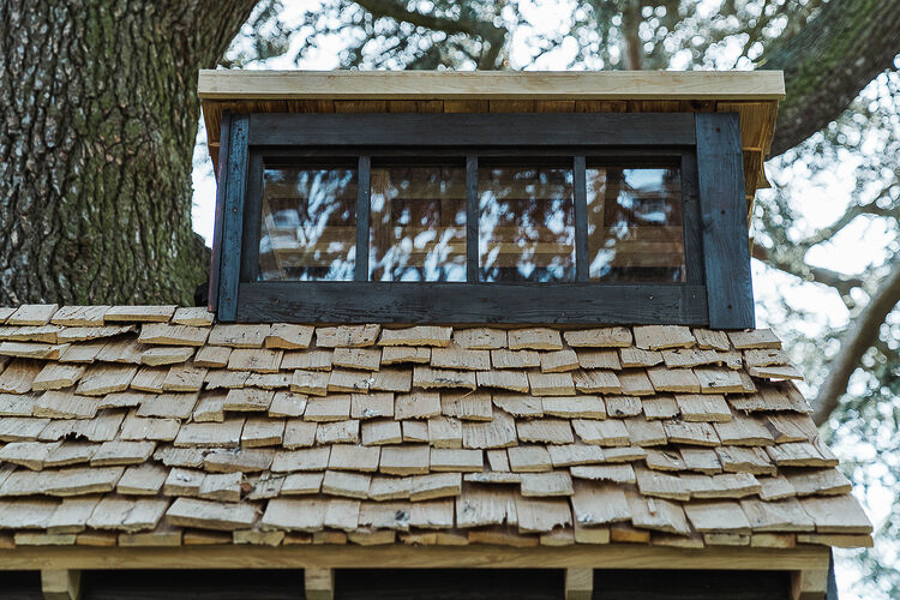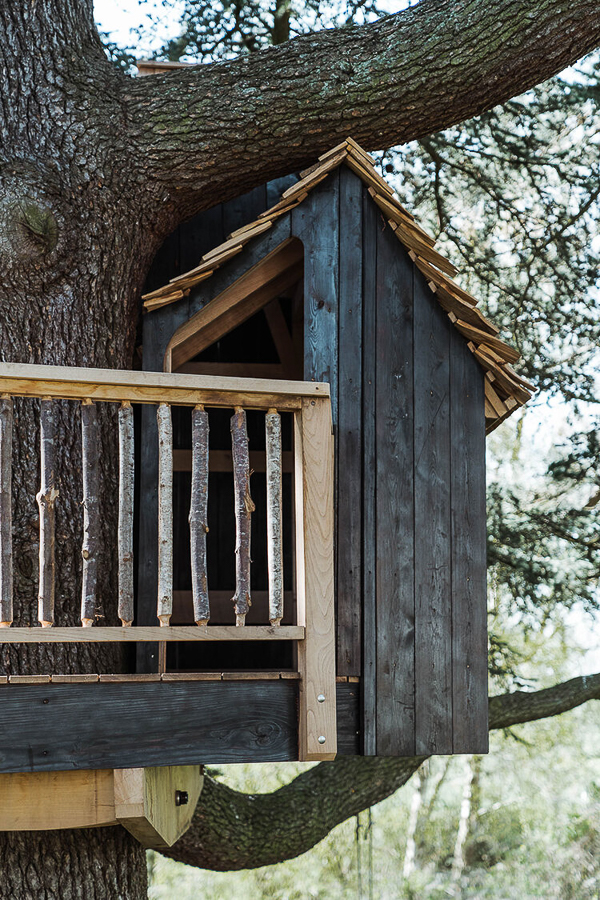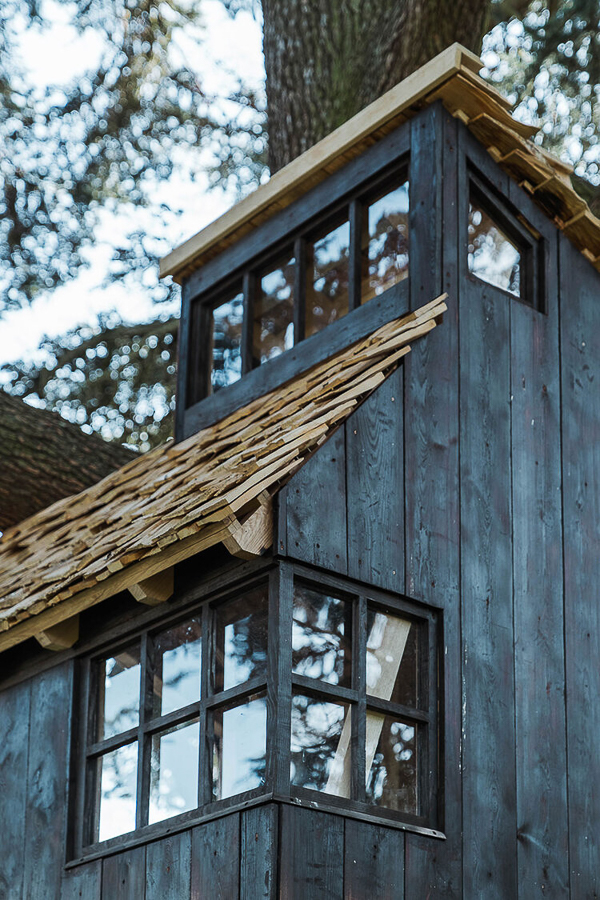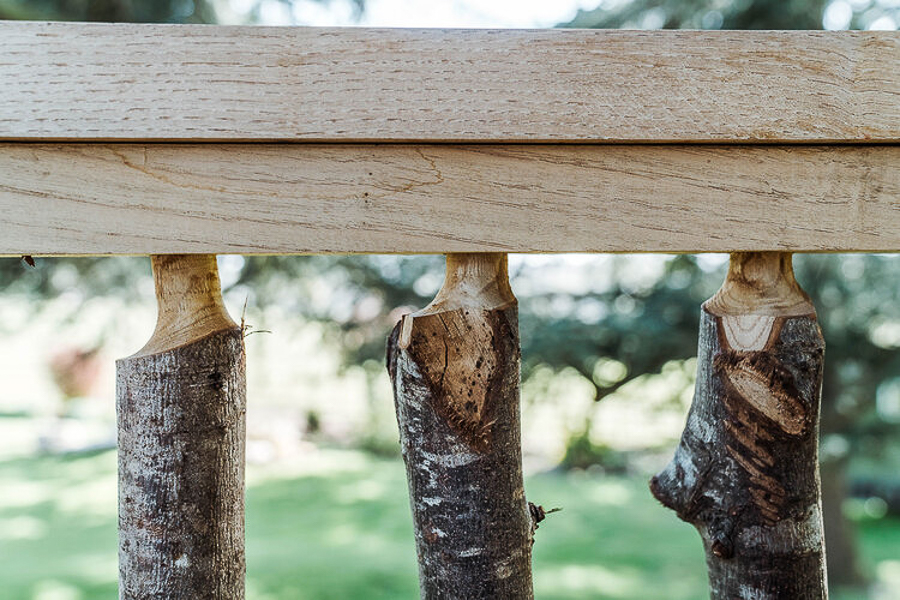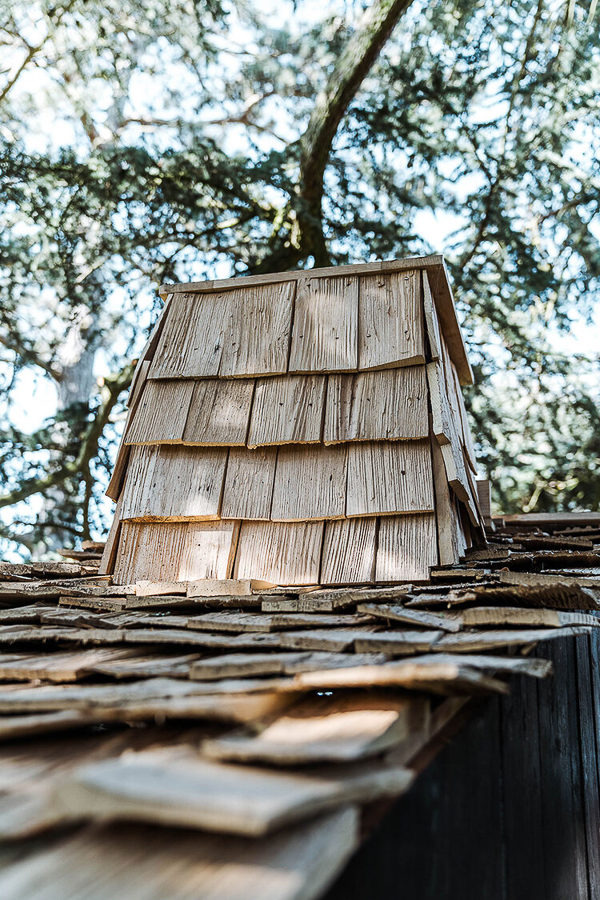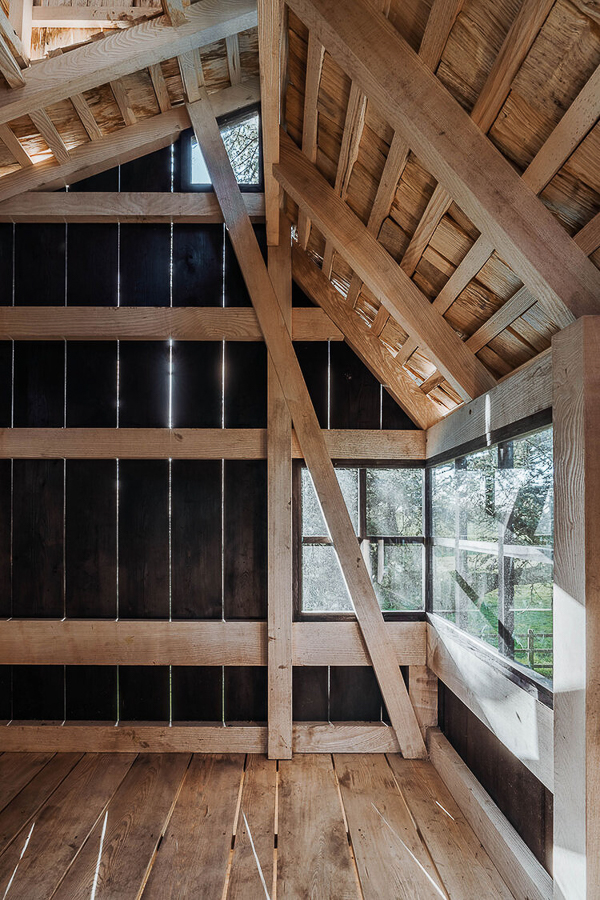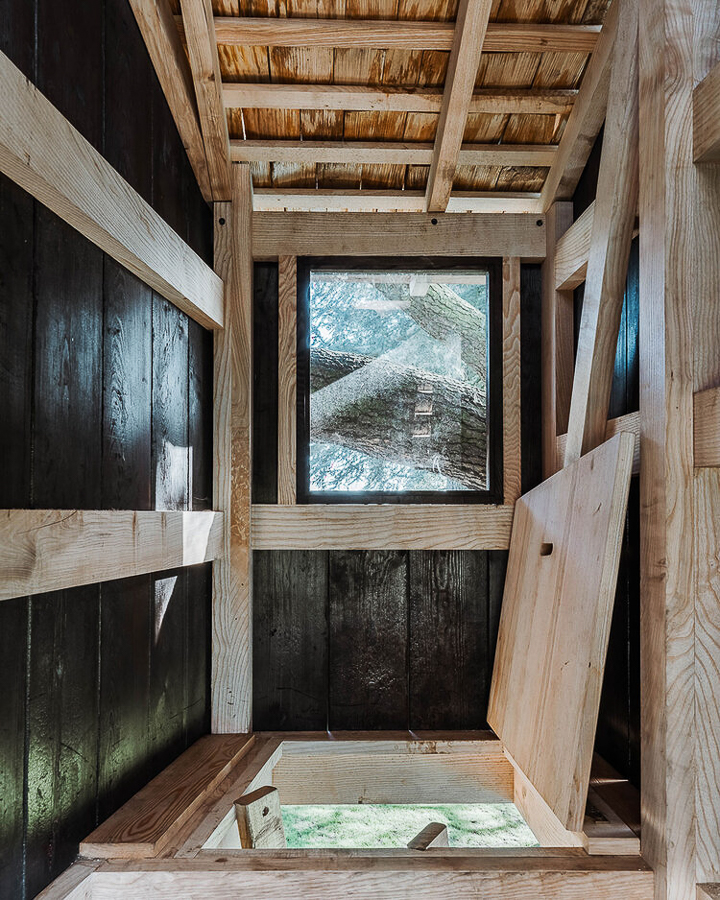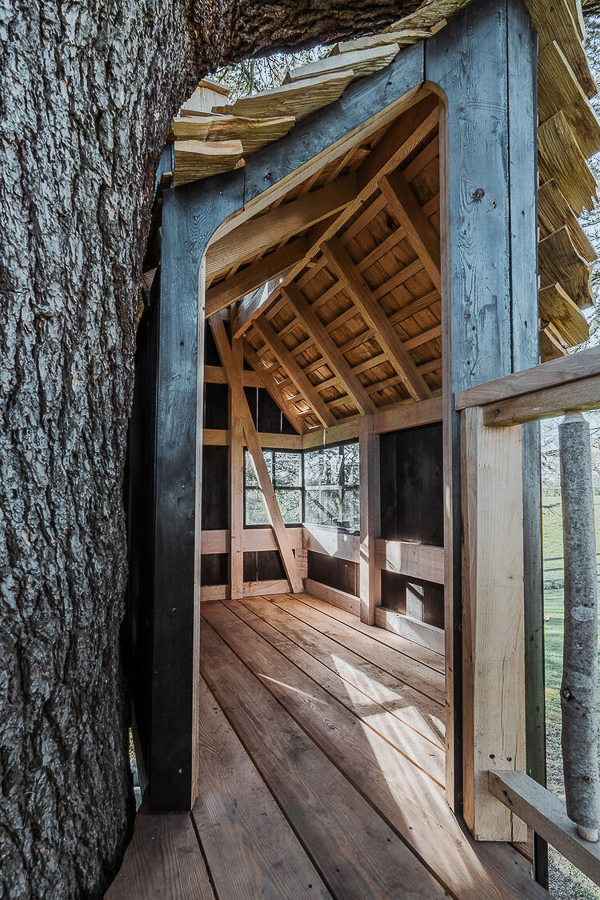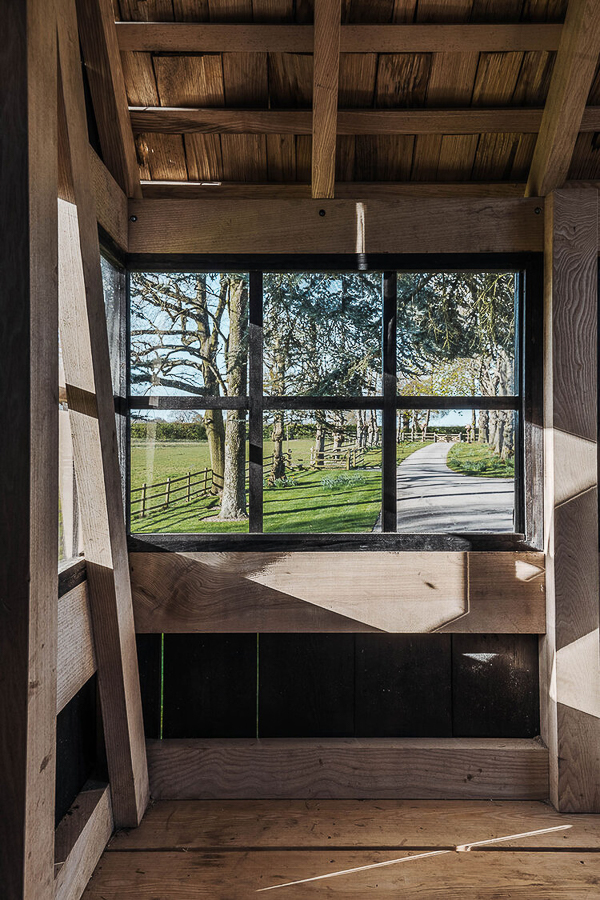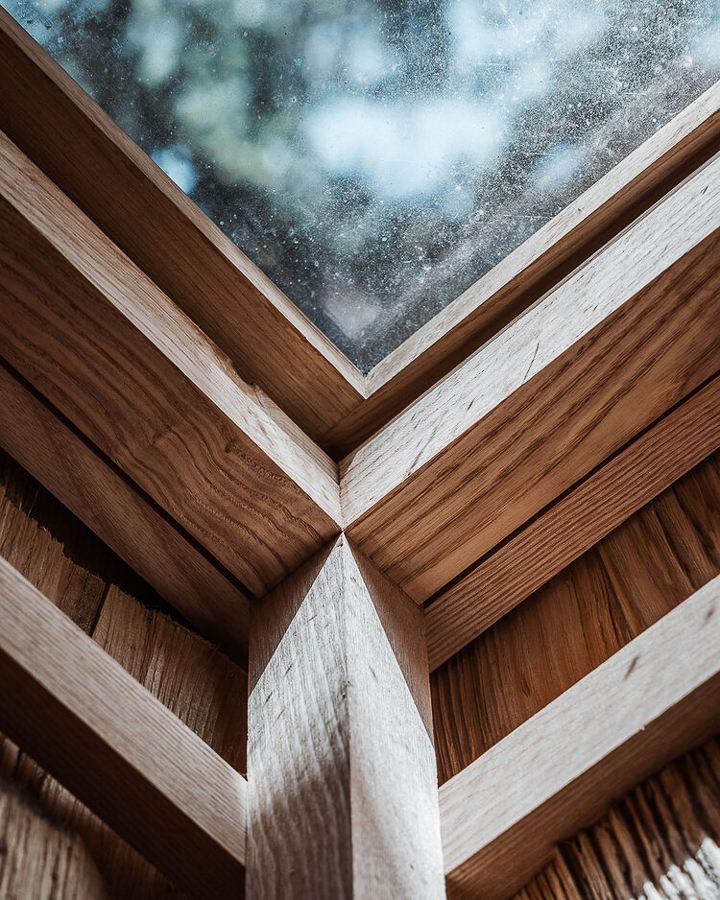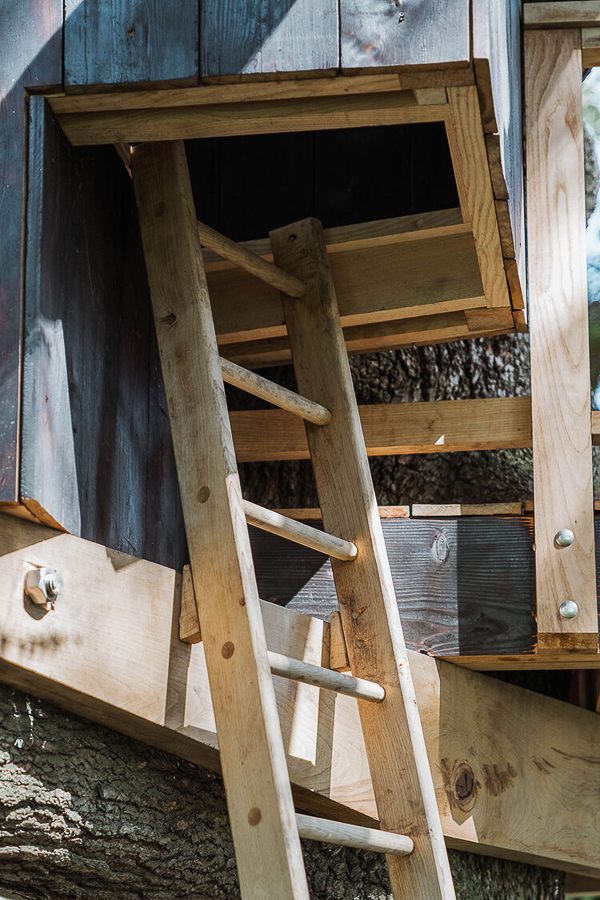 Treehouse
Sebastian Cox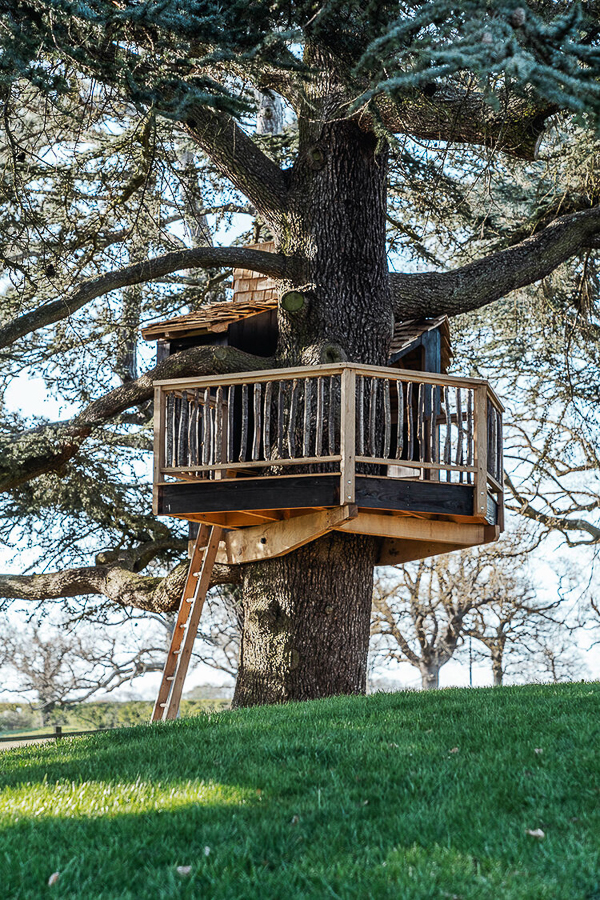 Sebastian Cox is a London studio and workshop where craftsmanship and environmental considerations are at the heart of every project. With Treehouse Builder Root and Shoot and Engineer Timberwright, Brogan and Sebastian Cox bring the Treehouse, a perched shelter for adventures and play.
In the English countryside of Hertfordshire, a 2,5 by 2,3 meter hut takes refuge on the lowest branch of a massive Atlas Cedar. The inspirations are secular and borrowed from medieval constructions in which the designer grew up. The roof is covered with shingles, the frame of the cabin is assembled by a system of mortises and pegged tenons. The whole is designed to blend into the landscape and impact as little as possible on the Cedar that hosts it.
From a structural point of view, two cantilever beams dispense with the construction of an anchor in the ground and only four attachment points in the tree were necessary. The burnt larch covering, closer to the color of the bark of the Cedar, reduces the presence of the shelter at the same time as it naturally protects it from bad weather. The split chestnut of the shingles and the treatment of the guardrail gives a more primitive look to the construction.
Measured, gross and minimal, the Treehouse plays with the treatment of essences and the constructive principles to fit naturally at the foot of the Cedar that it envelops.
Article written by Barbara Roussel.