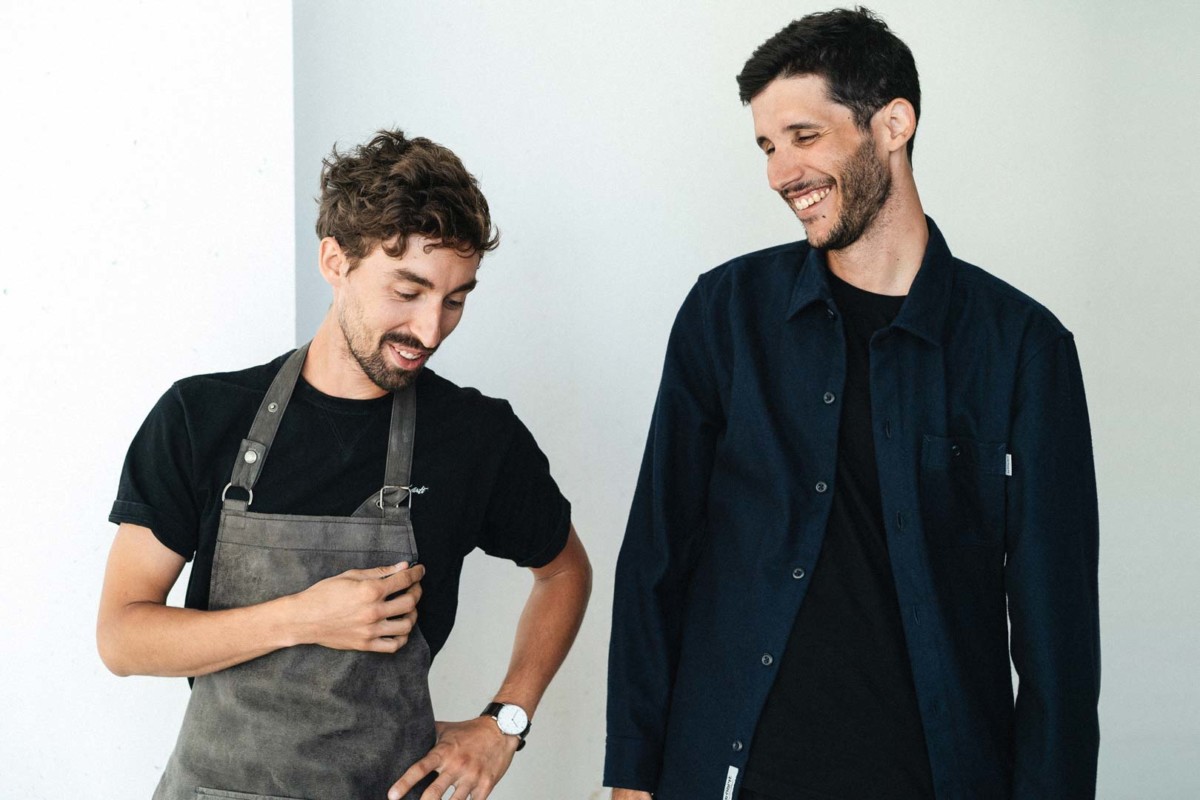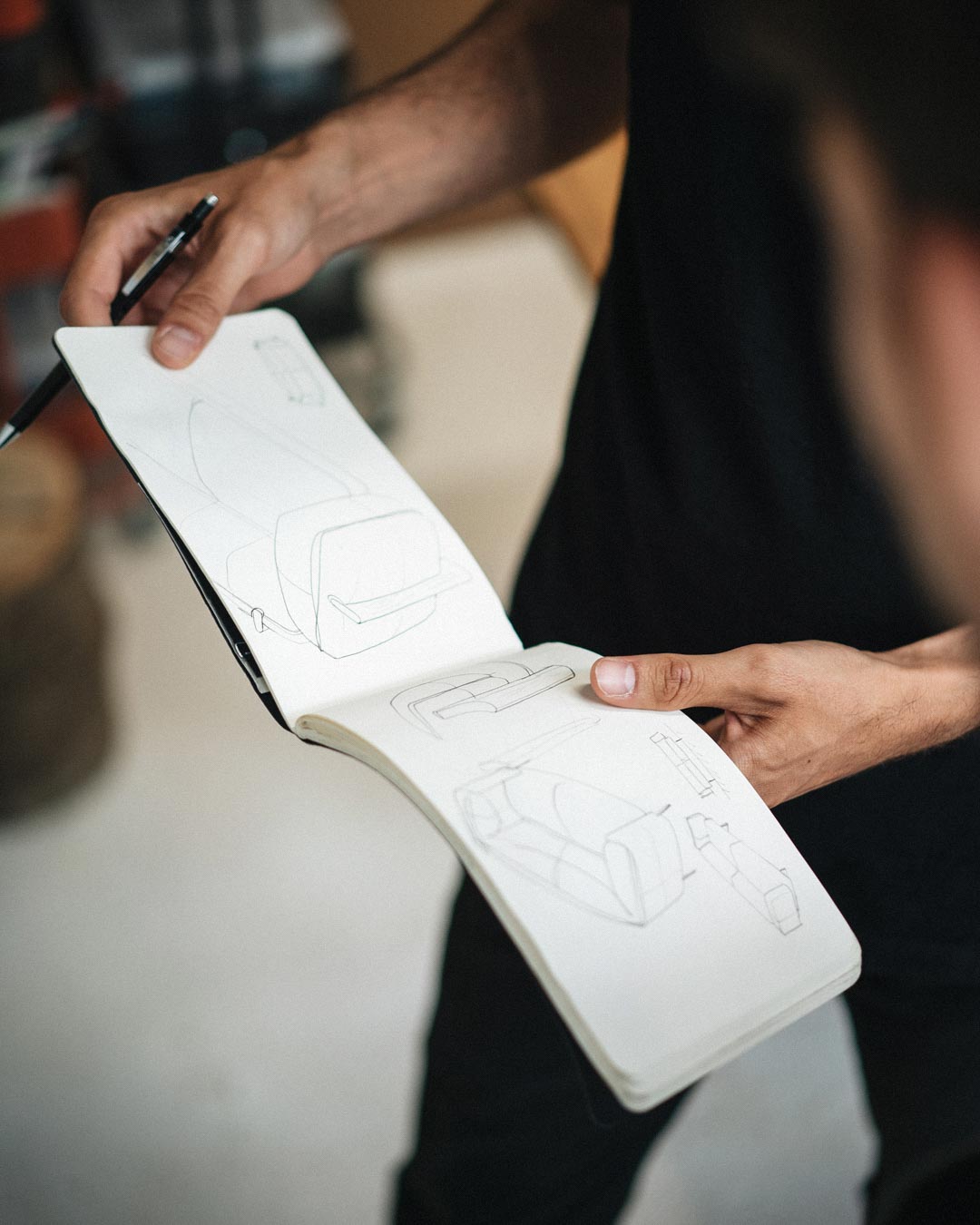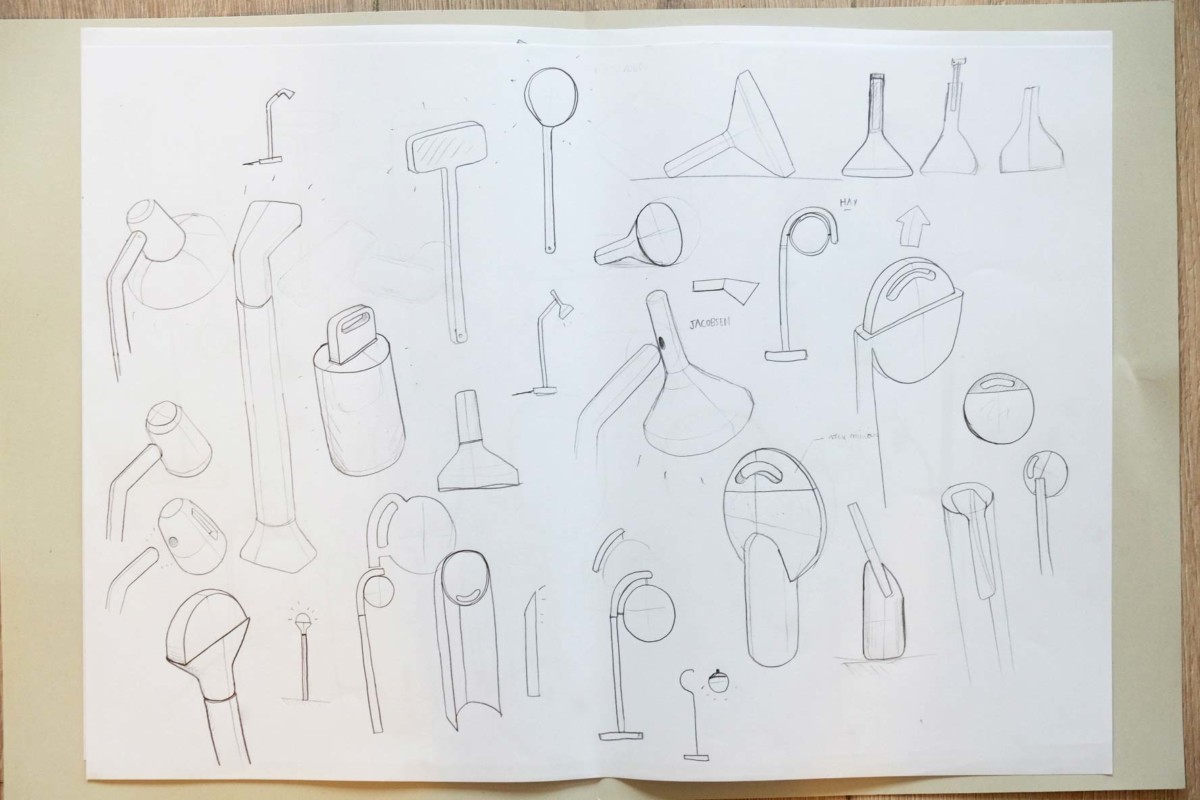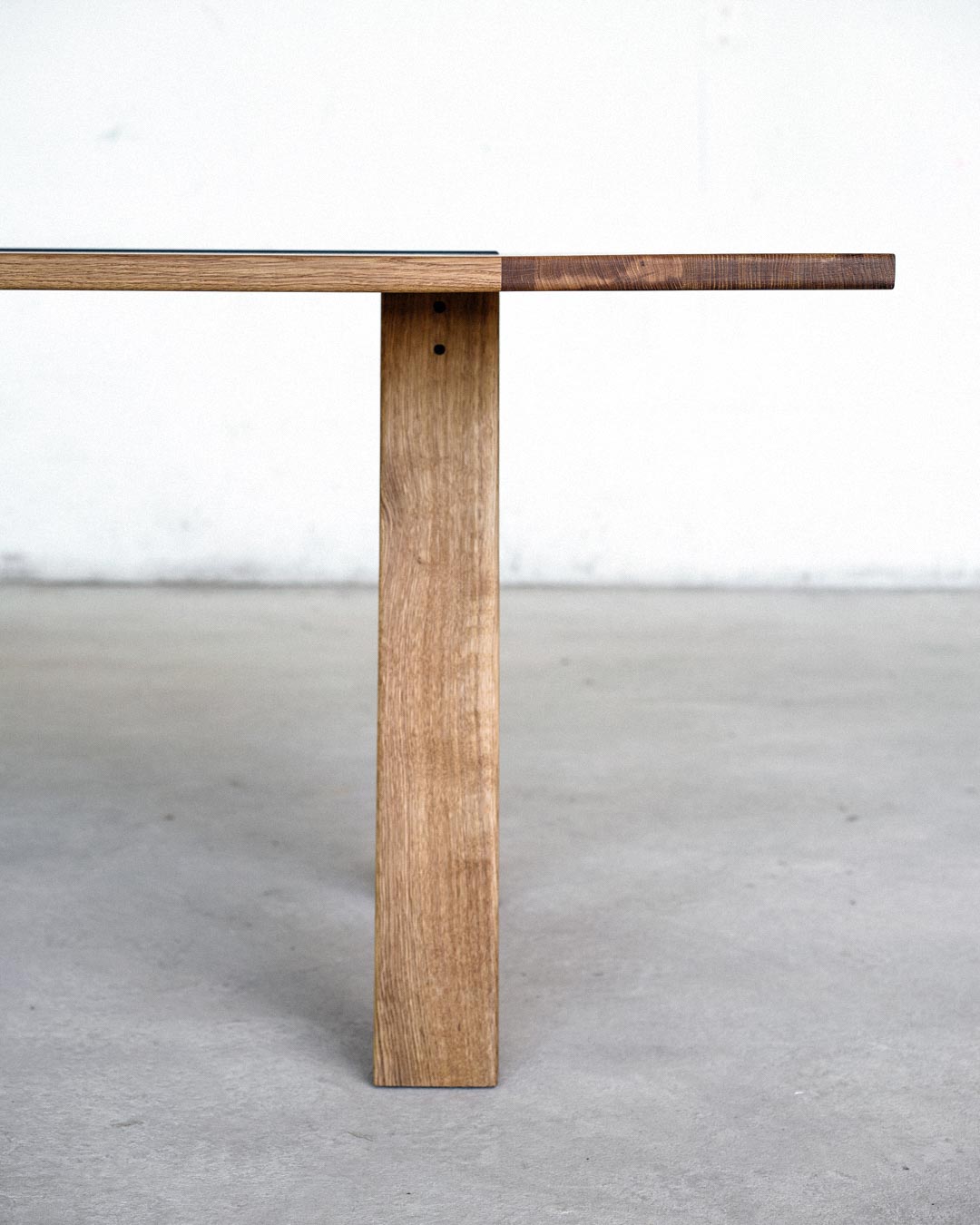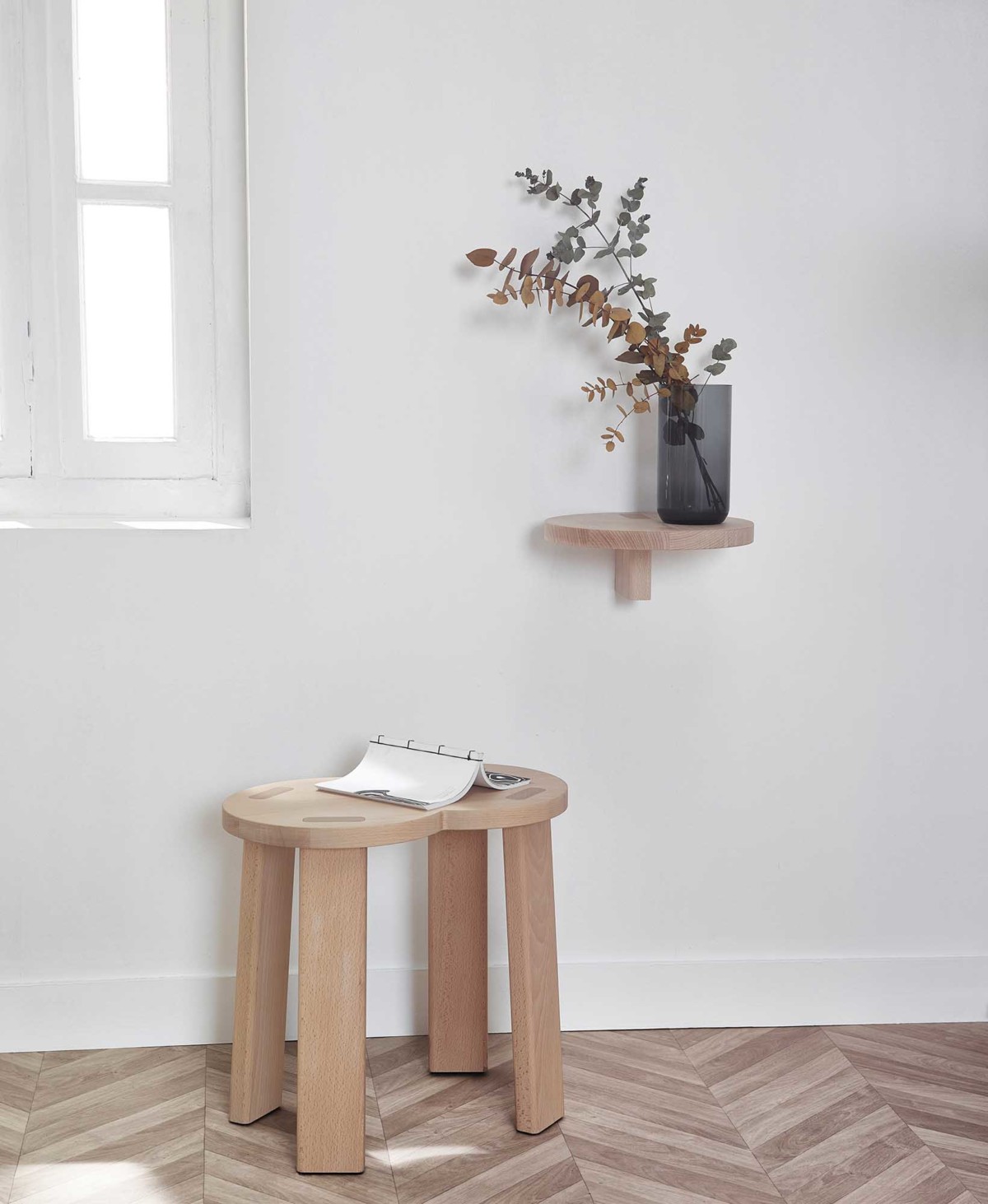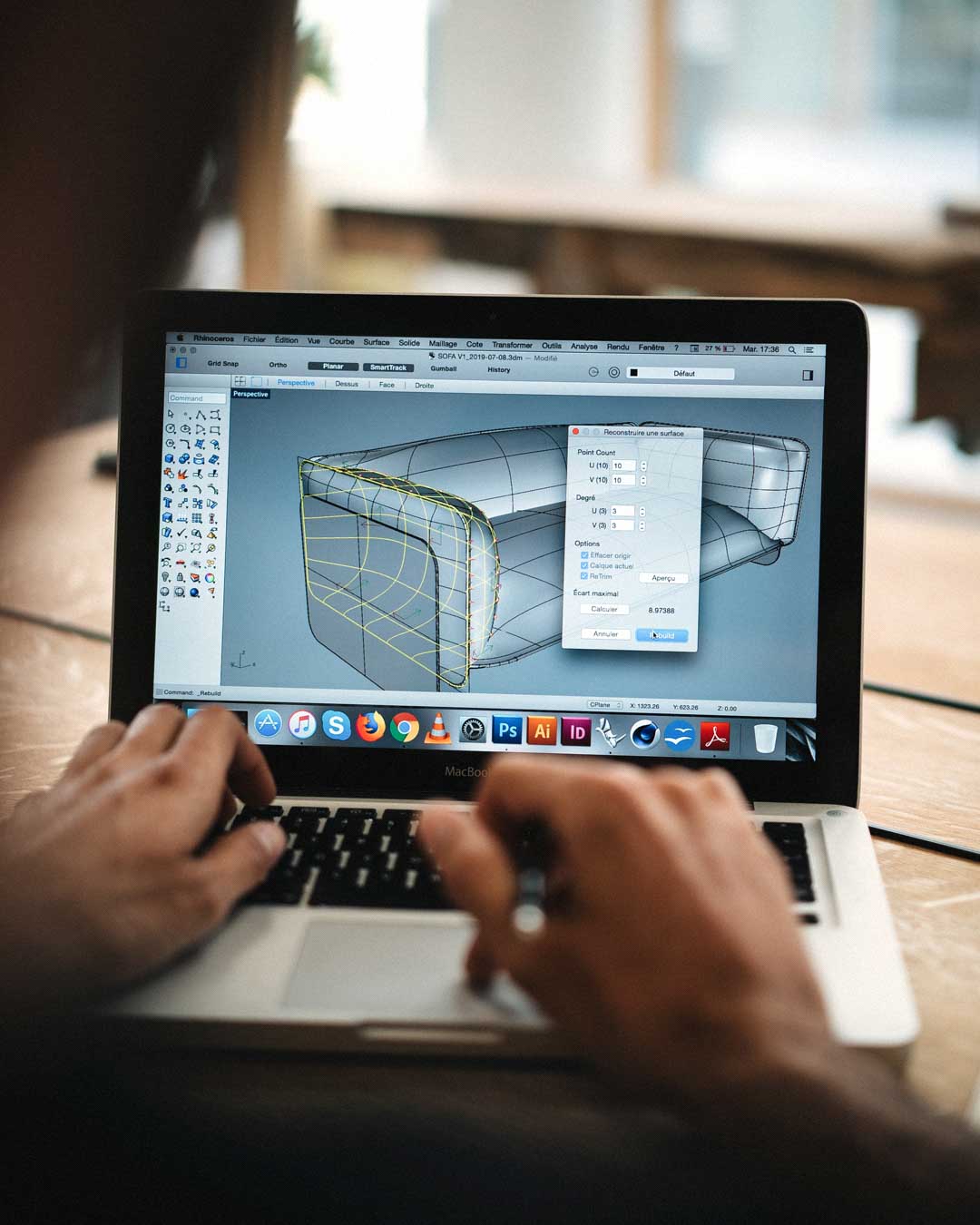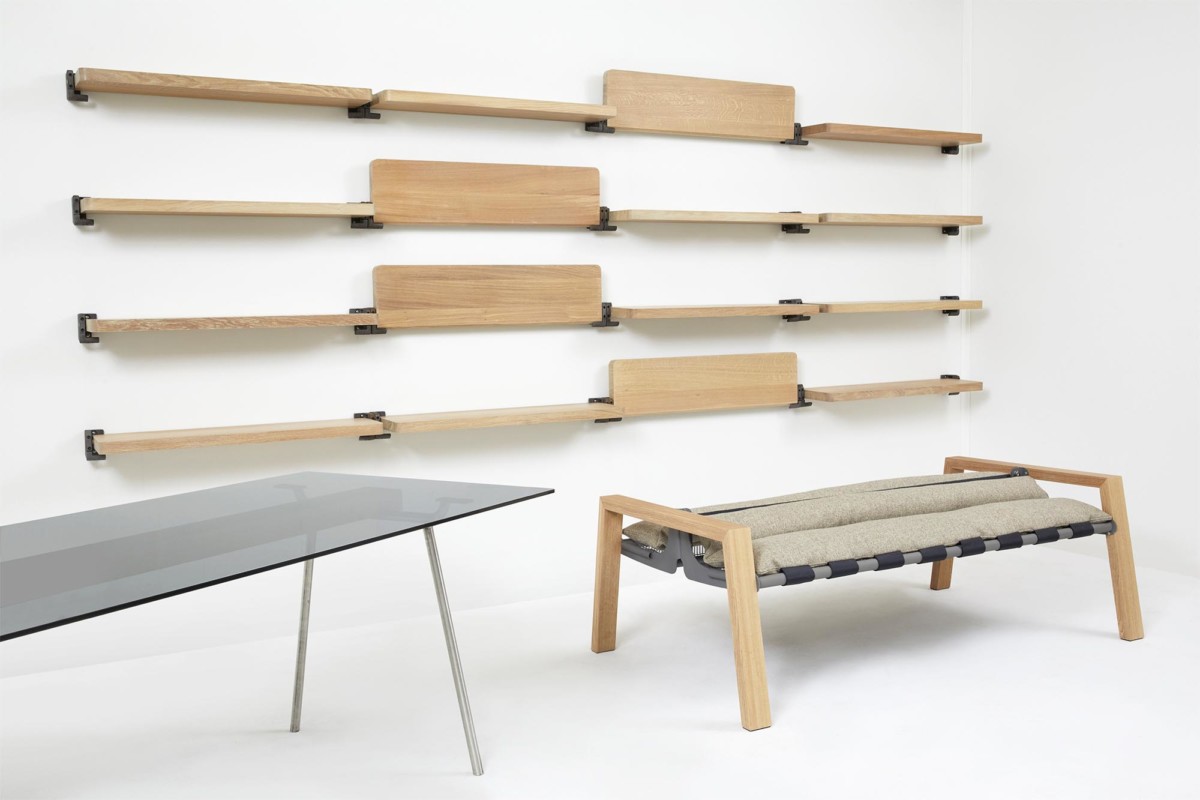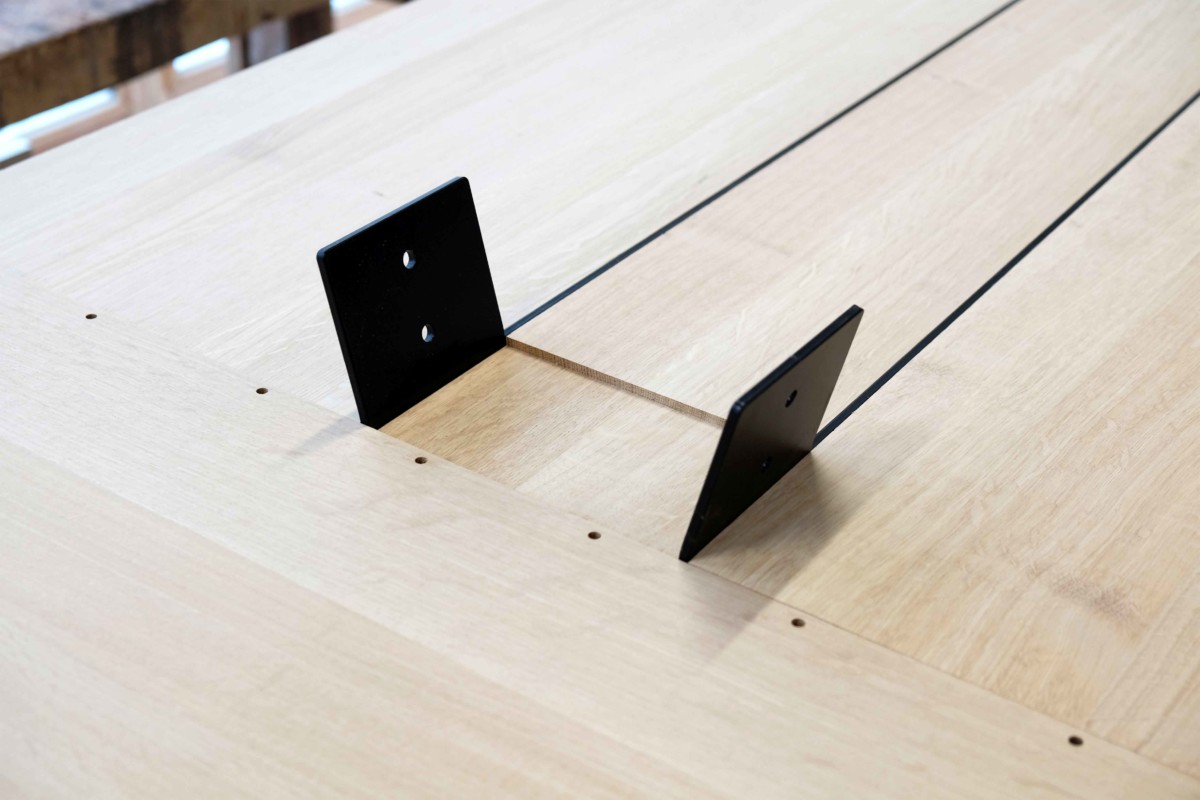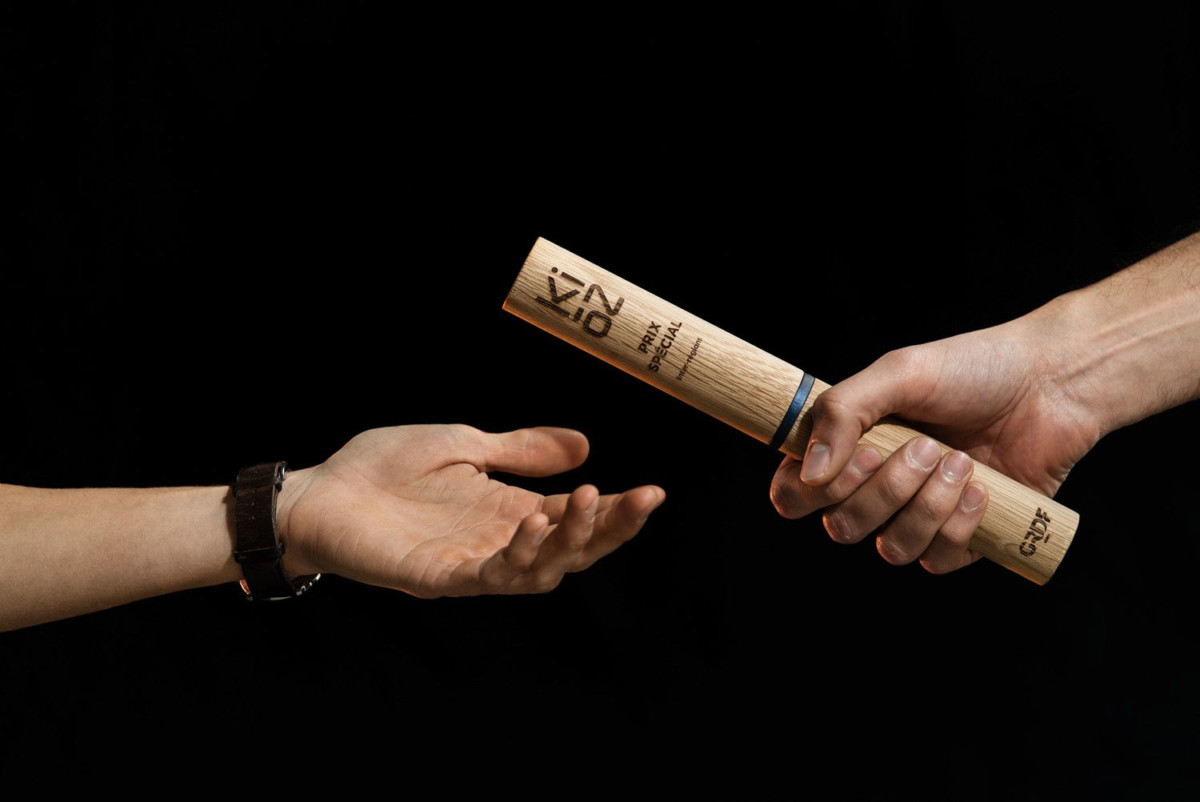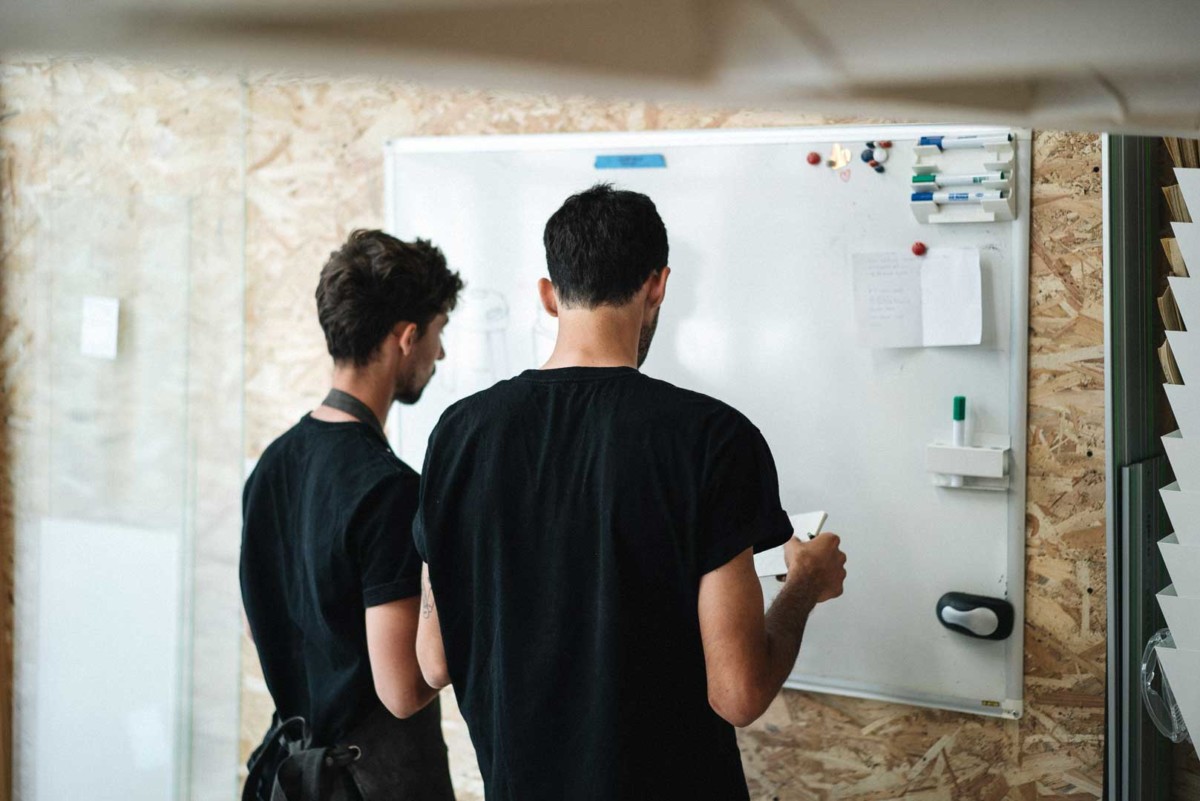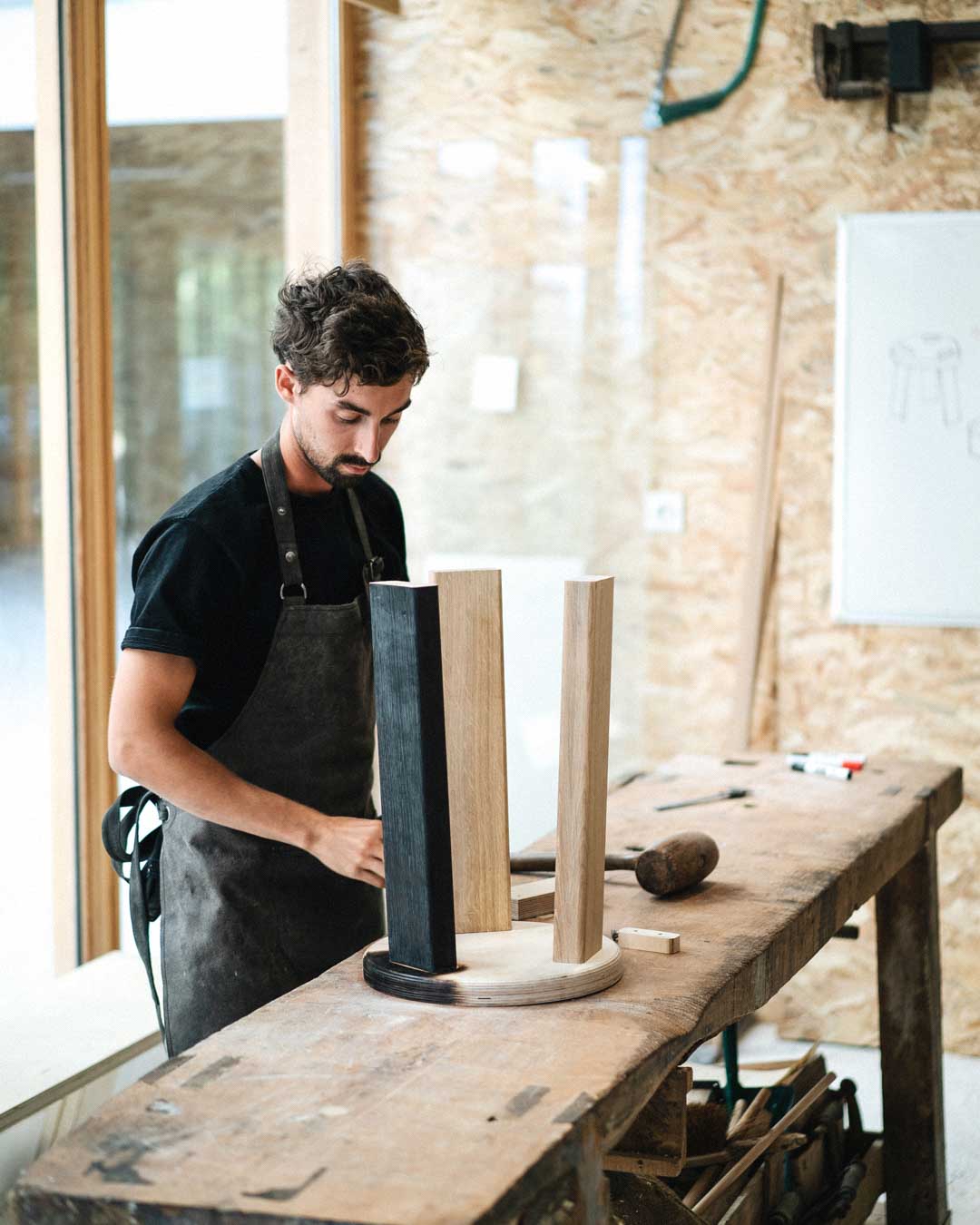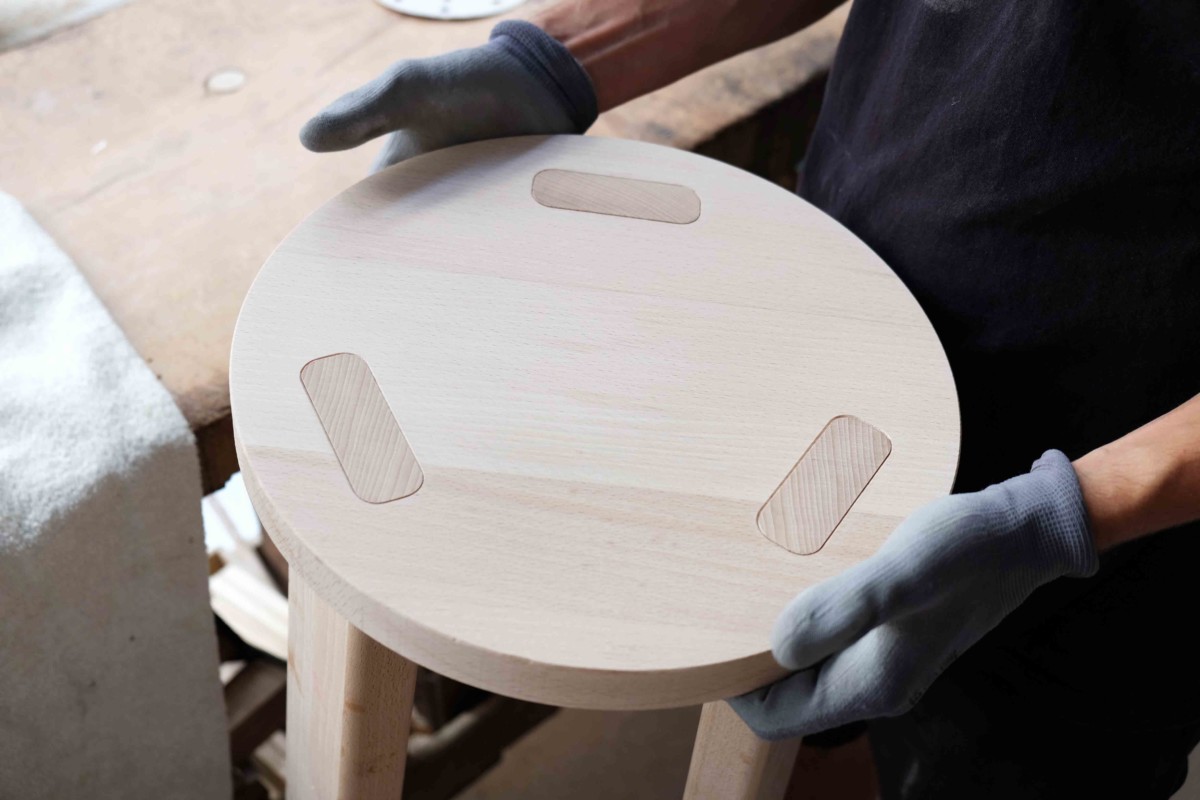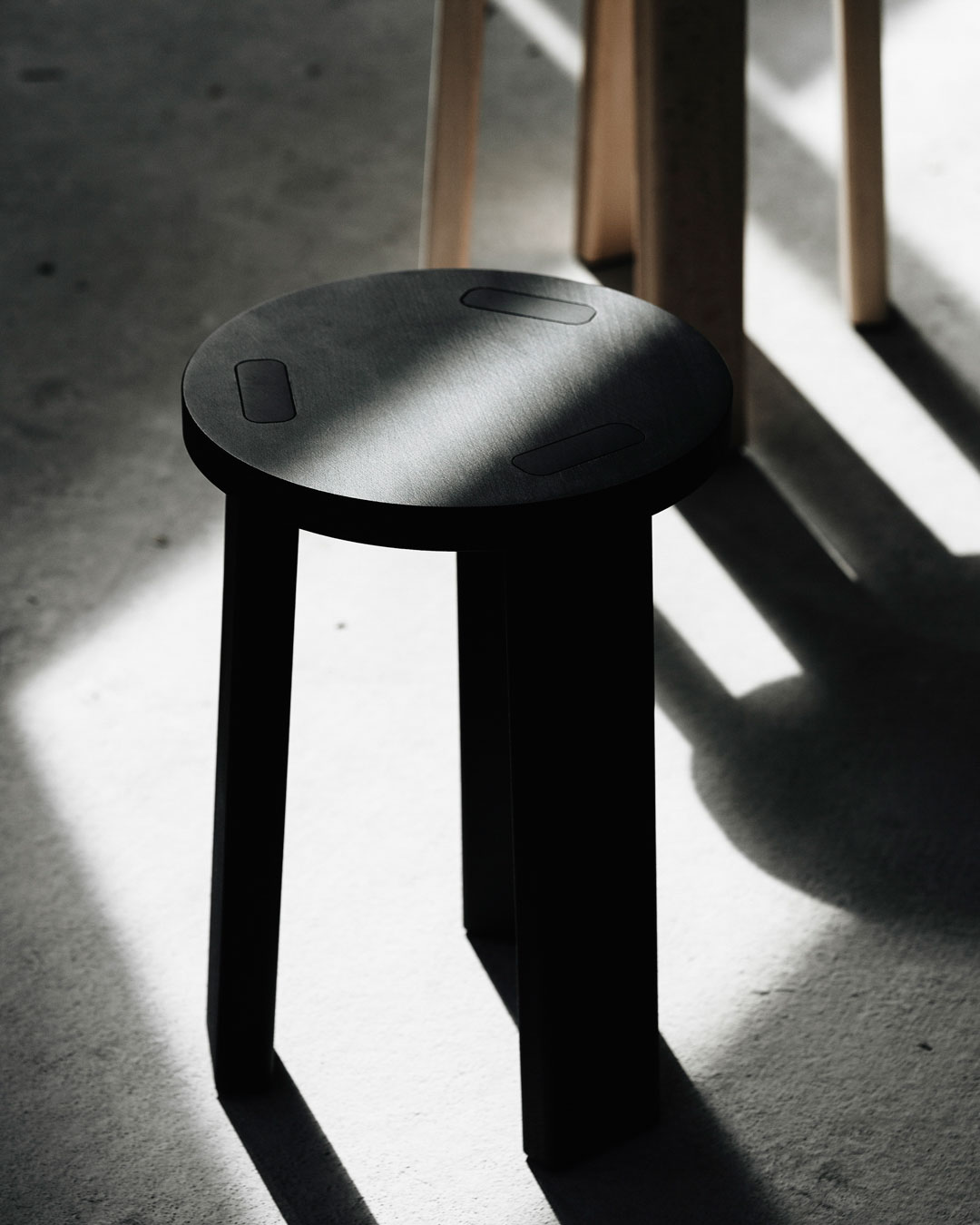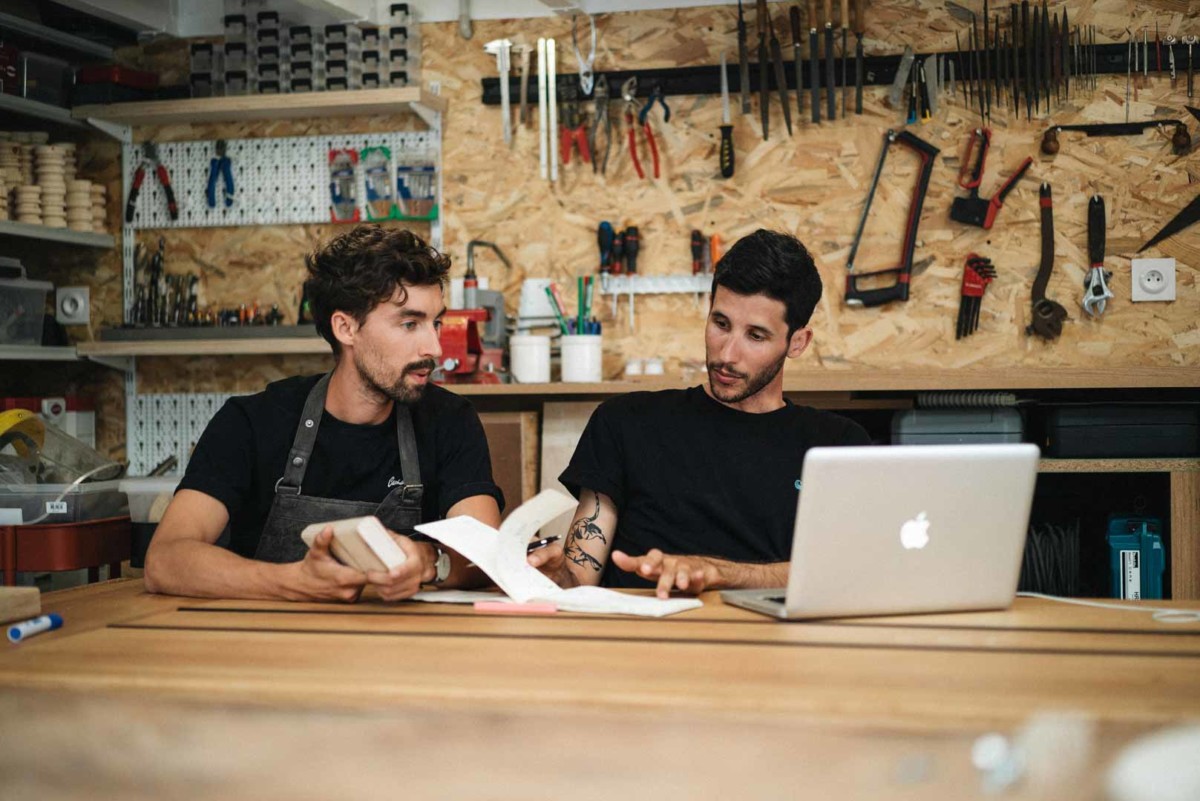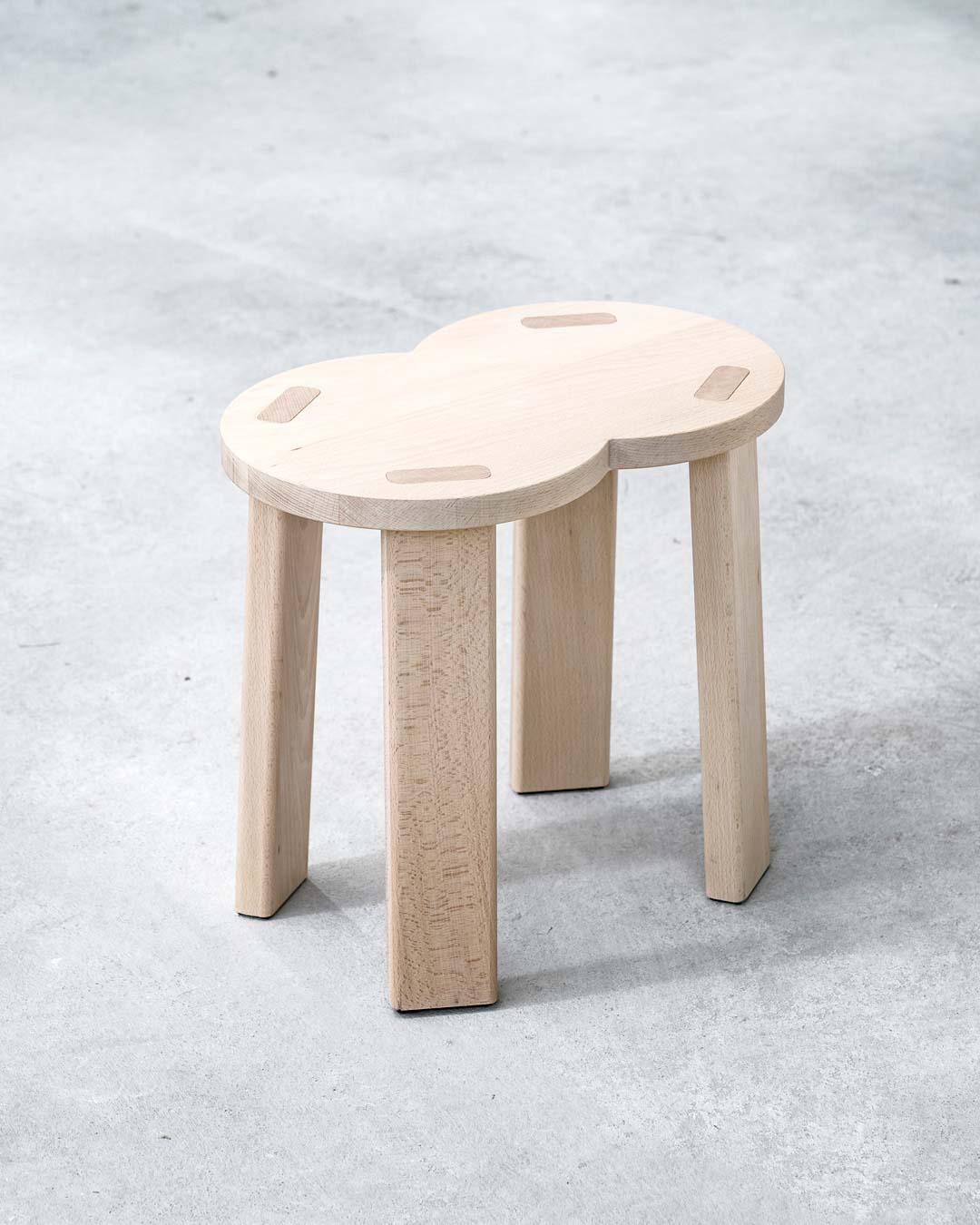 Timothée Concaret & Nicolas Mérigout
Formel Studio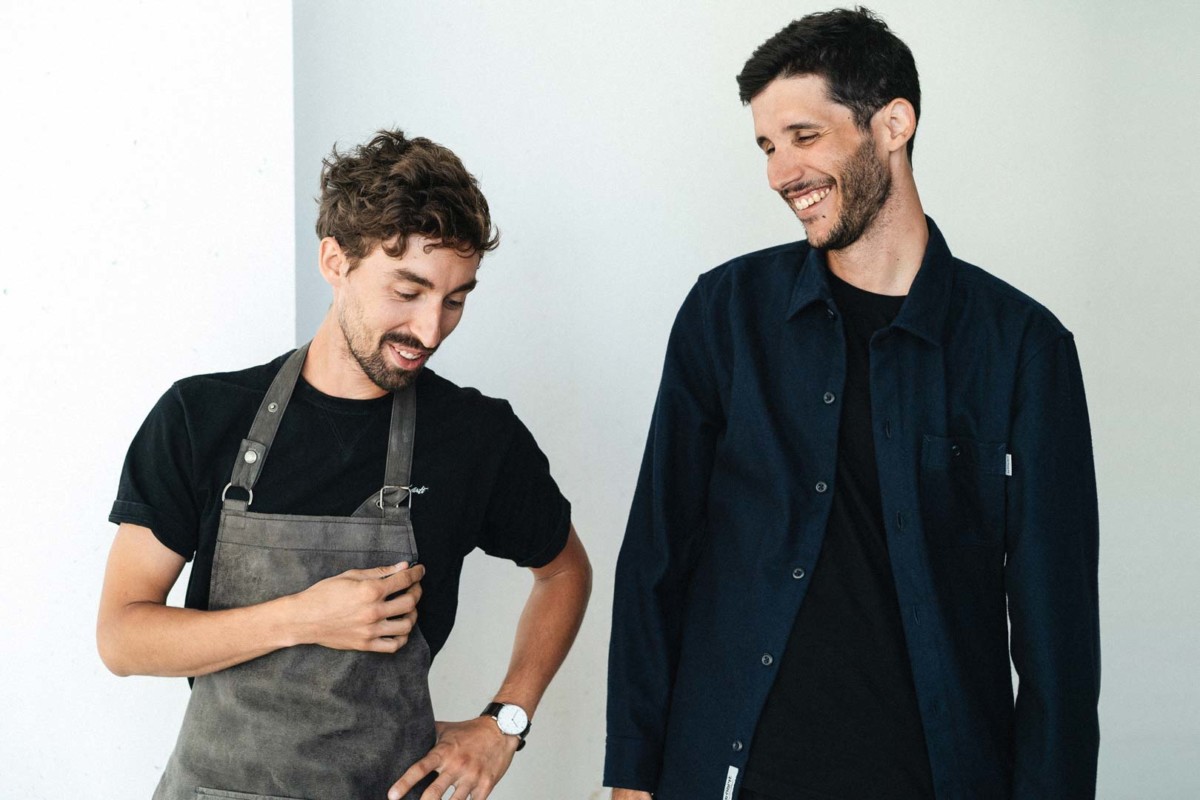 Timothée and Nicolas, two different backgrounds but a common approach and values. By creating their creation and manufacturing studio 1 year ago, they breathe new life into design. Both industrial in the curves and artisanal in the production, they made us want to know more. Discovery.
What are your respective backgrounds?
Timothee : I studied product design at ENSAAMA Olivier de Serres before doing a one-year internship, in Paris with the sculptor Pucci de Rossi then in Rotterdam with the architect Reinier de Jong. I already liked the idea of ​​touching all the disciplines. Back in France, I did two years of Masters in Strasbourg. It was there that I met Nicolas. After obtaining our diploma, we came to Paris to work, each on our own. Even though at that time I already wanted to found my studio, I still didn't know where to start and I had to learn. For three years, I trained with design and architecture agencies: Naço Architectures, Christophe Pillet and Studio 5.5, where I had the chance to work on a wide variety of projects: yacht, cinema, hotel , shop, furniture and scenography.
Nicolas : I studied interior architecture at ESAAT in Roubaix then in Strasbourg. During all these years, I did internships in design agencies but also in art workshops. The discovery of the forge at the Ateliers de Coubertin remains one of my most striking experiences. I already had a fairly manual approach to the practice but the desire to make my own objects was growing. Back in Paris, I trained in cabinetmaking at Ateliers Synapses. I had the chance to work with them for a year before setting up my own workshop. For two years, I have been working on my own on furniture, interior design and event projects.
Tell me about your first collaboration, for the "Talent Revealers" competition.
Timothee : in fact we were looking for a way to work together since our studies in Strasbourg. In September 2015, we took part in the Talent Revealer competition for the first time, with a prototype chair that we designed and manufactured. Although our project was not accepted, we knew we had something. At the end of 2018, we tried the competition again, this time with a lighting project. Nicolas had just had his own workshop and for my part I started freelancing.
Nicolas : in March 2019, when we won the first prize, we said to ourselves that we had to create our studio. We refined the project during the summer and in September, we officially presented ourselves during Paris Design Week, under the name Formel.
Nicolas is a craftsman-cabinetmaker, Timothée an industrial designer. How do you design a project together?
Timothee : we are very complementary. We have two different visions but the same rigor; we like things that are clear, crisp and precise (that's where the name Formal comes from). Even if there are naturally roles that are created, thanks to everyone's experiences, we try not to stick to what we know how to do. For example, ideas come as much from Nicolas as from me. While I usually need a few pages of sketches before I share a lead, Nicolas is more direct and begins to study the feasibility first.
Nicolas : we are passionate about beautiful details and sometimes the idea comes simply from a technical challenge that we have launched. Anyway, it is not Timothy who draws and I who manufacture, everything is done in pairs and each seeks to learn from the other. I think that we have a lot of respect and admiration for the work of the other, it is essential.
You started to work for companies such as Ligne Roset or SNCF. How do you see these projects?
So far, we have had the chance to work on fairly large projects. Despite this, everything happened very naturally. Even if the project may seem ambitious, we must stay down to earth. For the SNCF, for example, a relationship of trust was established very quickly between the client, the Zakka agency which orchestrated the event and the other designers (Brichet & Ziegler, Desormeaux & Carrette, Studio Monsieur and Rémi Perret). Everything was done with great respect and professionalism.
You recently published your own pieces. Can you tell me more about this aspect of your work?
Timothee : in reality, it was self-publishing that pushed us to join forces. By pooling our know-how, we were able to design and manufacture our own objects. We didn't want to produce unique and inaccessible pieces, but series. The choice to draw simple objects, with the right amount of material is rational; we want to be able to produce, in medium series and with the means at our disposal, accessible made in France objects that appeal to the greatest number.
Nicolas : we want to create objects that last, as much for their timeless aesthetics as for the quality of the materials. We hope in this way to encourage people to consume less but better. For this reason, Japanese design is one of our greatest sources of inspiration because it goes straight to the point, while respecting the user, the material and the person who uses it.
What is your relationship with wood material?
The use of wood was spontaneous. We are very comfortable with this material because it is naturally beautiful and it makes each object unique. As craftsmen, we understand the material we put into shape. We are able to anticipate manufacturing constraints and design our objects accordingly. It is not always easy to use solid wood because it is a living material, which moves and patina, but it is all these constraints that give it its charm.
You work with wood from sustainably managed French forests, why is this important in your approach?
Nicolas : as manufacturers, we have the possibility of choosing how to produce our objects and with what resources. We are aware that working in this way is a privilege. We carefully select our suppliers because even if this represents an additional investment, we ensure the proper renewal of resources. The trees that are used in the manufacture of our objects are sometimes over 150 years old! We thank the past generations for this beautiful gift.
Timothee : we can't have it all right, but certain things are important to us and we try to integrate them into our work. For example, using responsible and sustainable wood as well as natural finishing oils, limiting the use of glue and screws, drawing removable objects as much as possible, both for a practical point of view and to limit the footprint carbon of our deliveries. We hope that our objects will live as long as possible but we try to think in spite of everything about what they will become in the end. These are small things but you have to anticipate from the start.
A favorite essence?
We particularly like oak, it is a very "French" wood, which is part of our culture. Its color and smell reminds us both of good memories. Each project has different constraints and each species of wood has very specific characteristics, which must be used wisely!
What is your working environment?
Timothee : our work environment is very relaxed. We are friends before being partners so we work with a smile even if sometimes we don't agree or we tear our hair out on a project. In fact, the simpler the object, the more difficult it was to design! In general, depending on the projects in progress, we try to alternate between workshop (mass production, special order and prototyping) and design office (email, drawing and 3D), in order to stay awake. Although it is more difficult when the going gets tough, we always try to save time to think about new projects.
Nicolas : in addition to that, we have the chance to be surrounded by friends with whom we can and we want to work: photographer, graphic designer, architect… etc. We appreciate this relationship of trust and mutual respect at work.
What are your plans for the future?
Timothee : we take advantage of this moment of calm to design our next collection. With current tools, you can work remotely very easily, as long as you stay in two dimensions. Nevertheless, we are used to quickly going into volume to validate the shape, proportions or ergonomics and the workshop is starting to fail us!
Nicolas : in general, we try to design a new collection per year and participate in one or two events. It is important to be able to present our products in person. People need to see and touch objects and it is also an opportunity to tell our story and explain our approach.