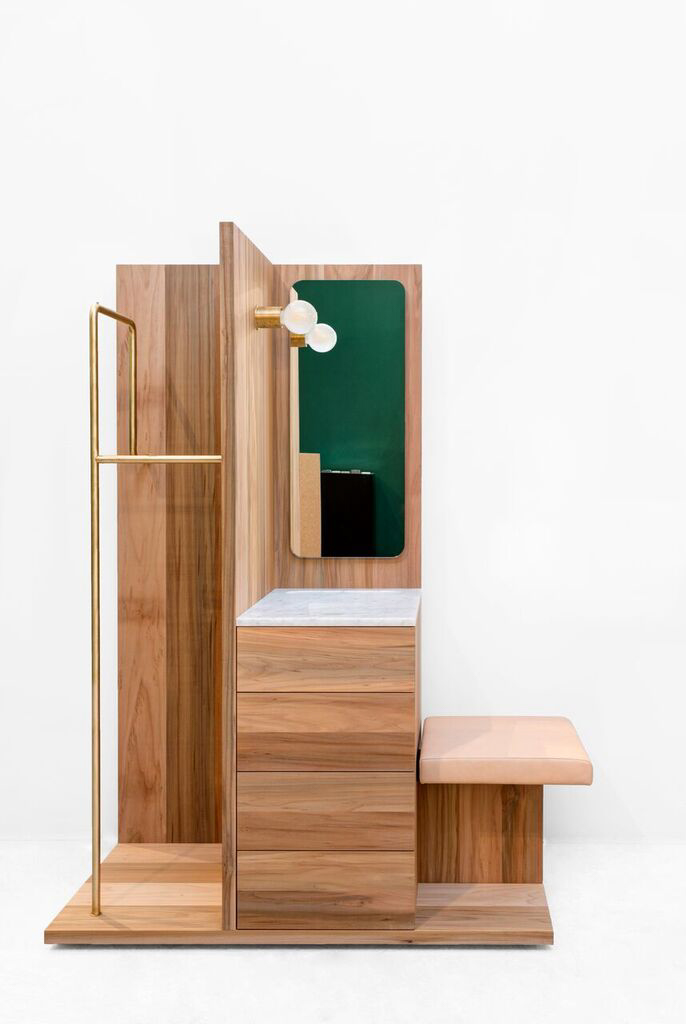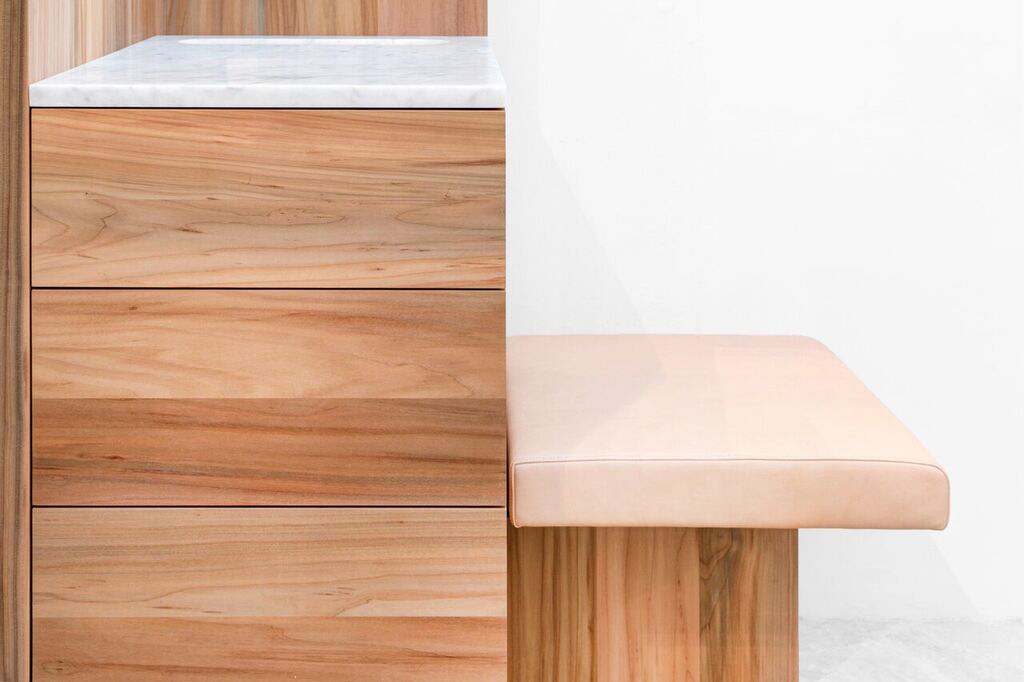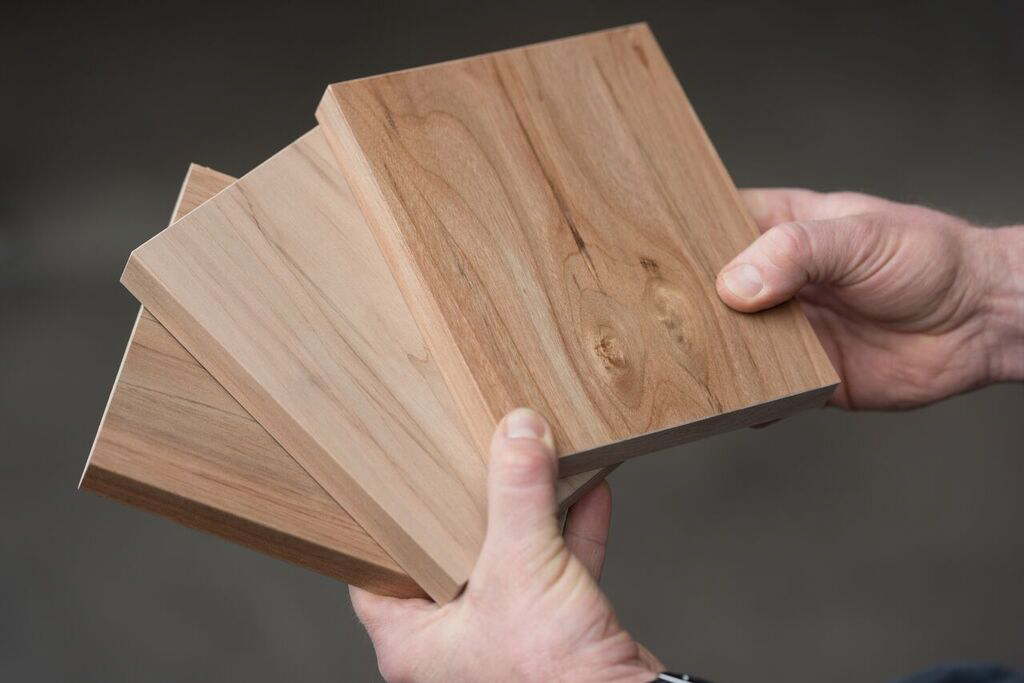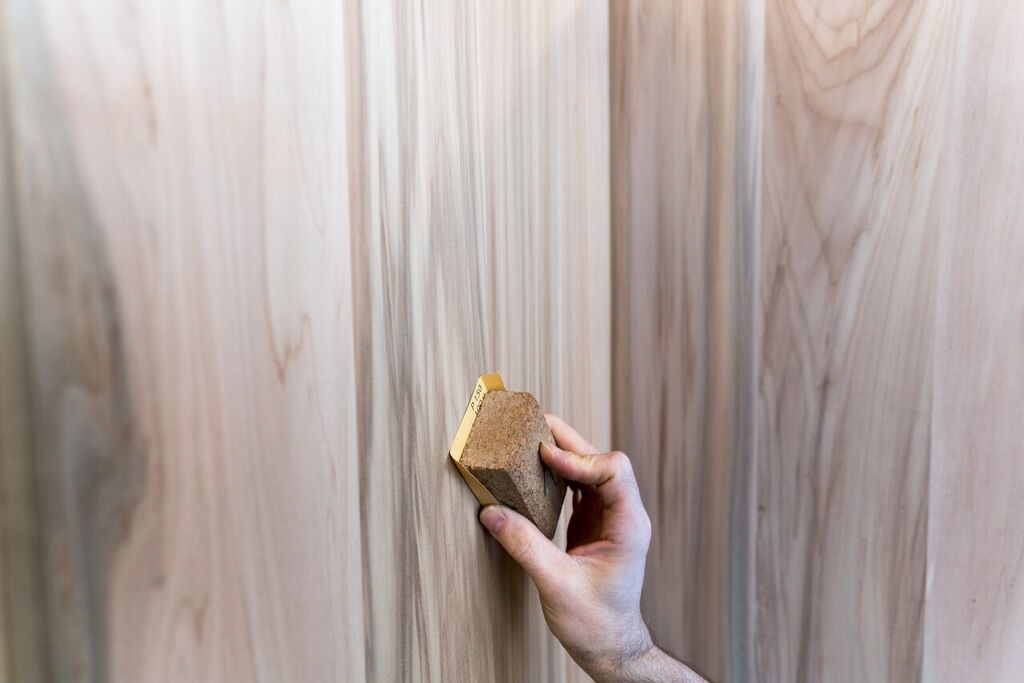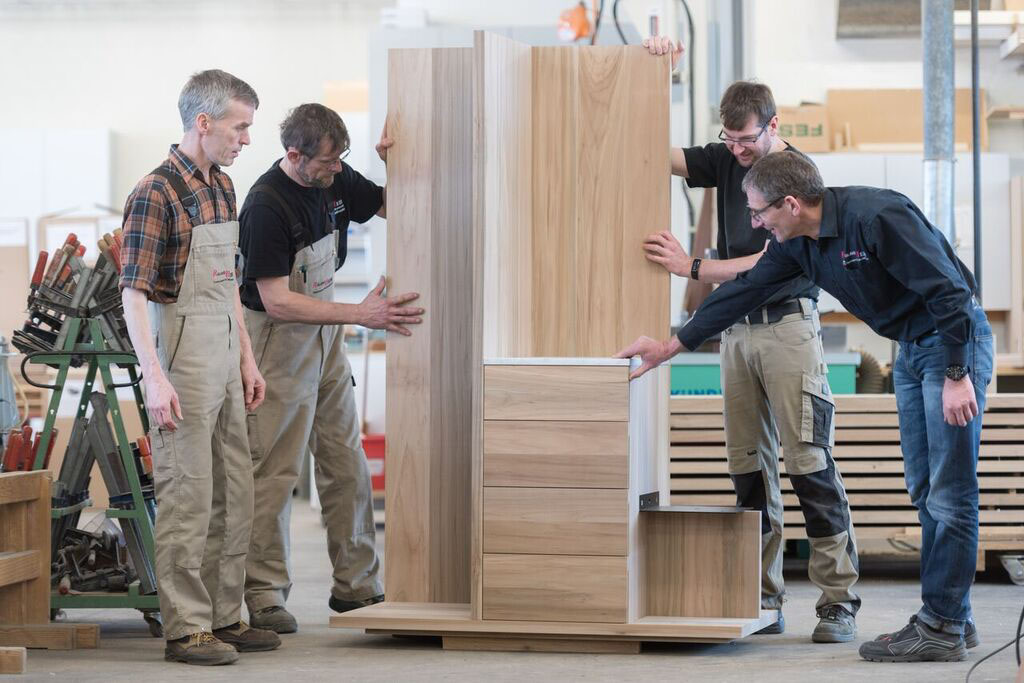 The Butler
David Chipperfield Architects & AHEC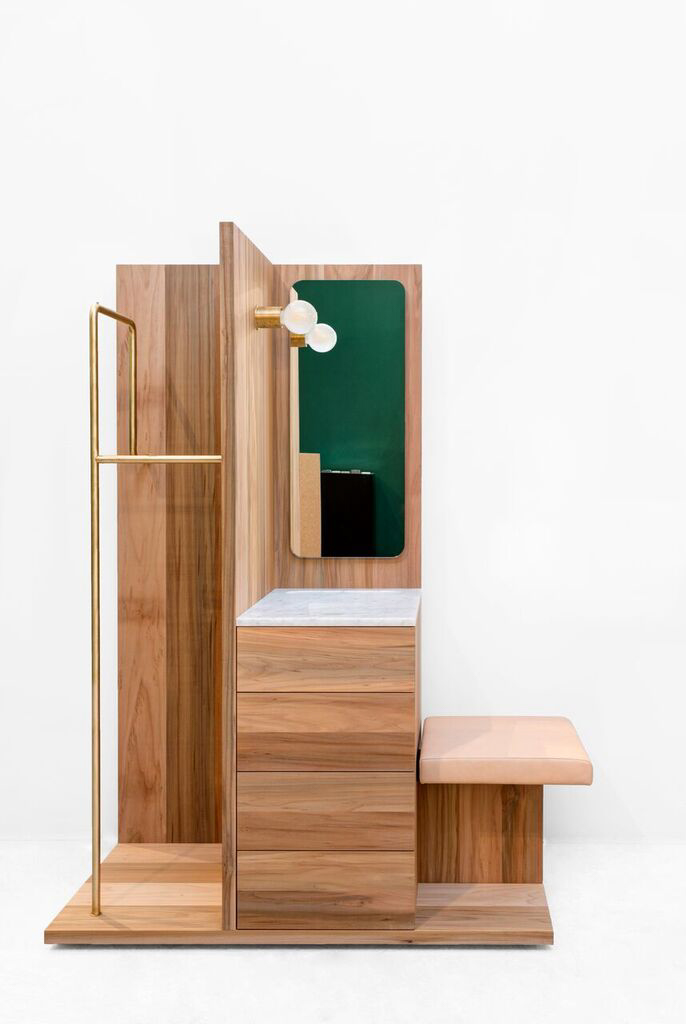 On the occasion of the Wallpaper * Handmade exhibition held in Milan from April 12 to 16, the American Hardwood Export Council collaborated with David Chipperfield Architects and E15 to create The Butler.
This collaboration is based on the observation that few travelers completely unpack their luggage in their hotel room. For what ? "Because most hotels have poorly designed cupboards and wardrobes," explains David Chipperfield. They would be poorly organized and unpacking our belongings would then become a chore. The Butler was designed to address this issue, making the experience more enjoyable. This re-interpretation of the wardrobe offers us tailor-made furniture, allowing travelers to easily unpack their luggage and make sure they have nothing left behind before leaving. With an integrated dressing table, the wardrobe becomes both multi-functional and stylish.
It was a first for E15, a German design house, to work with American willow, a wood much softer than the European oak they are used to. The know-how of each party has been pooled in order to bring a large number of constructive details to the furniture. This is particularly the case on the rear part of the part, where an interval has been thought out in order to anticipate future developments in the wood.
The American willow was chosen in particular for its creamy brown sapwood and its fine texture. It is associated with brushed brass, vegetable leather, and Bianco Carrara marble, thus creating an interesting contrast between different noble materials.
For AHEC, teaming up with a world-renowned architect to explore an unpopular American hardwood was a very enriching experience.
WE love
The minimalist reinterpretation of common but outdated furniture.