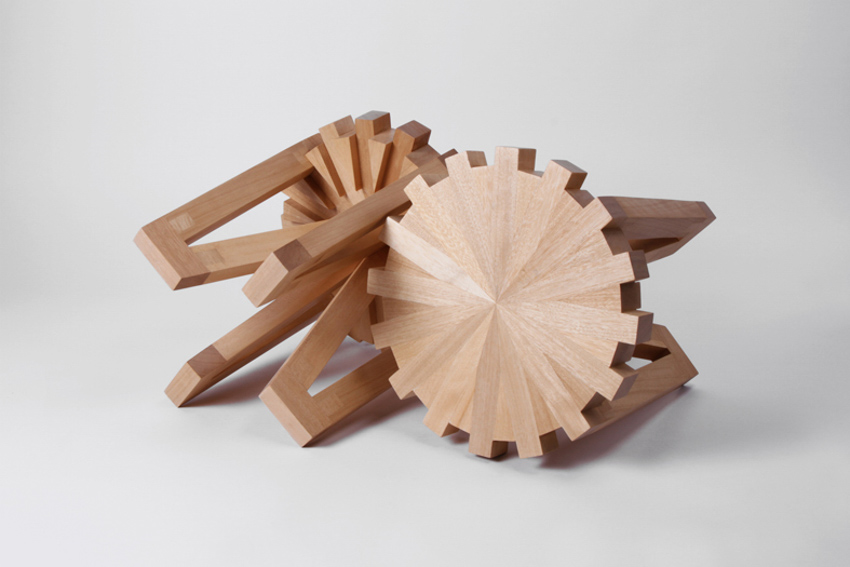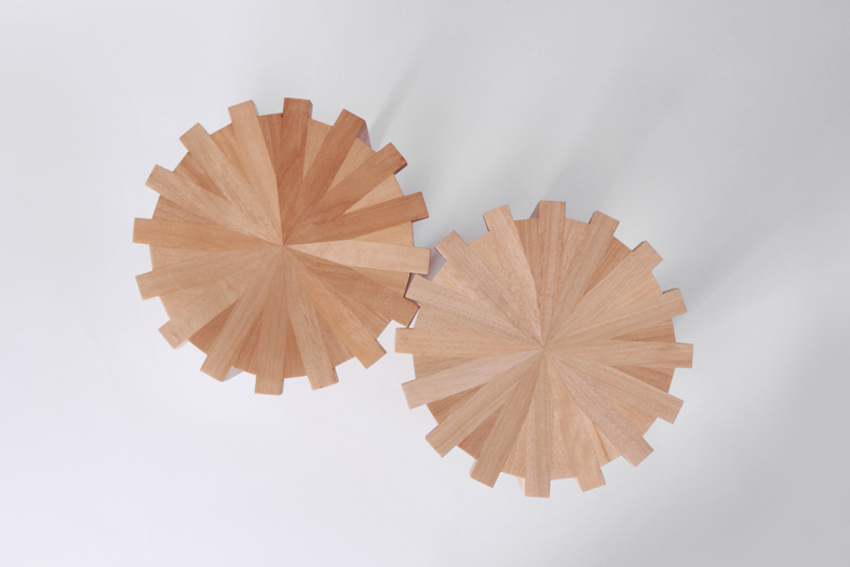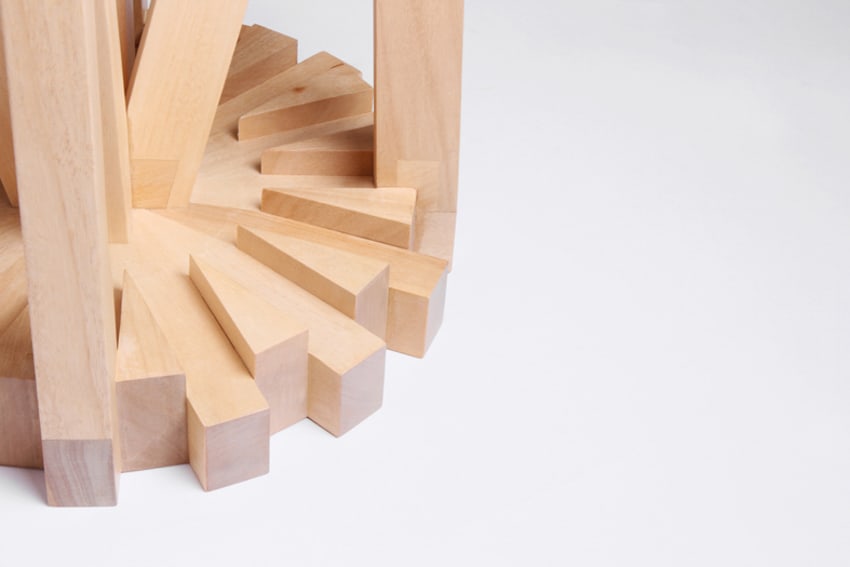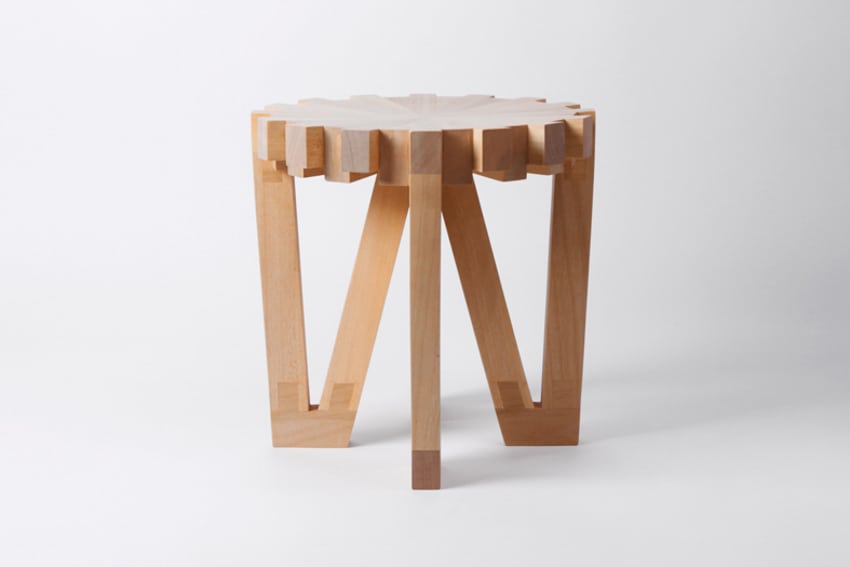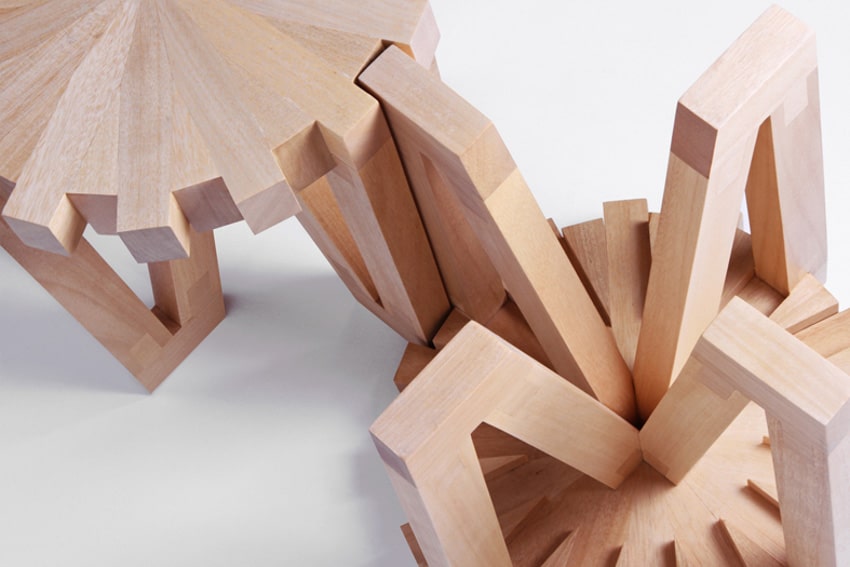 Calibre 32 stool
Yasmine Richard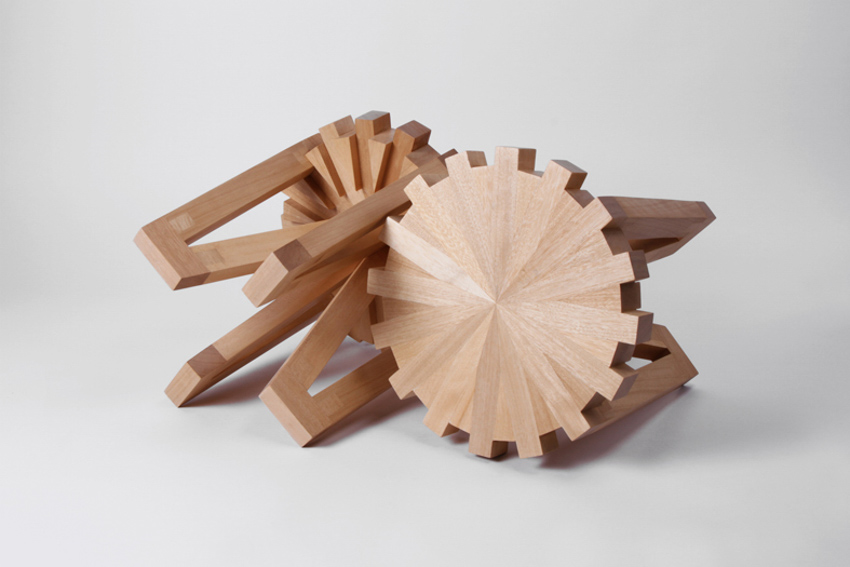 Richard Yasmine is a Lebanese designer and interior architect. In his Beirut-based studio, Richard strives to combine tradition and trend by working with raw materials. Between two preparations for Milan Design Week and Beirut Design Week, he presents one of his latest achievements.
Caliber 32 is a circular and crenellated stool, like mechanical frames. Inspired by the world of watchmaking, the name of the stool was obvious to Richard - caliber designating a type of watch movement. The stool is mainly made of avodire, a species from a large tropical tree in West Africa, from the mahogany family. This essence then makes it possible to obtain a very soft visual appearance. Its natural luminous color and its marked veins allow to highlight a certain aestheticism.
Composed of 32 different elements, the Caliber 32 stool was assembled in an old joinery using the tenon and mortise technique. The marquetry of the upper part of the furniture has been turned to give it a slight curve. With all of these techniques, the craftsman has endeavored to keep furniture that is coherent, well fixed and compact. The piece was obviously very well polished and benefited from two types of finishes: a first with wax to protect it while maintaining a raw appearance, and a second with oil to give it a satin effect.
In his approach of combining tradition and modernism, Richard has in each of his projects the will to incorporate the know-how and techniques of ancient Lebanese craftsmen. Thus, this stool required several collaborations with local artisans. When Richard describes this piece of furniture, he looks at it beyond materials and design by conceptualizing it. He compares it to today's society, made up of different religions, doctrines, mentalities and communities that are as one, with the aim of becoming united and creating the movement of a spinning wheel.
WE love
The originality of the stool in its form and its nuances although it is composed of only one essence.