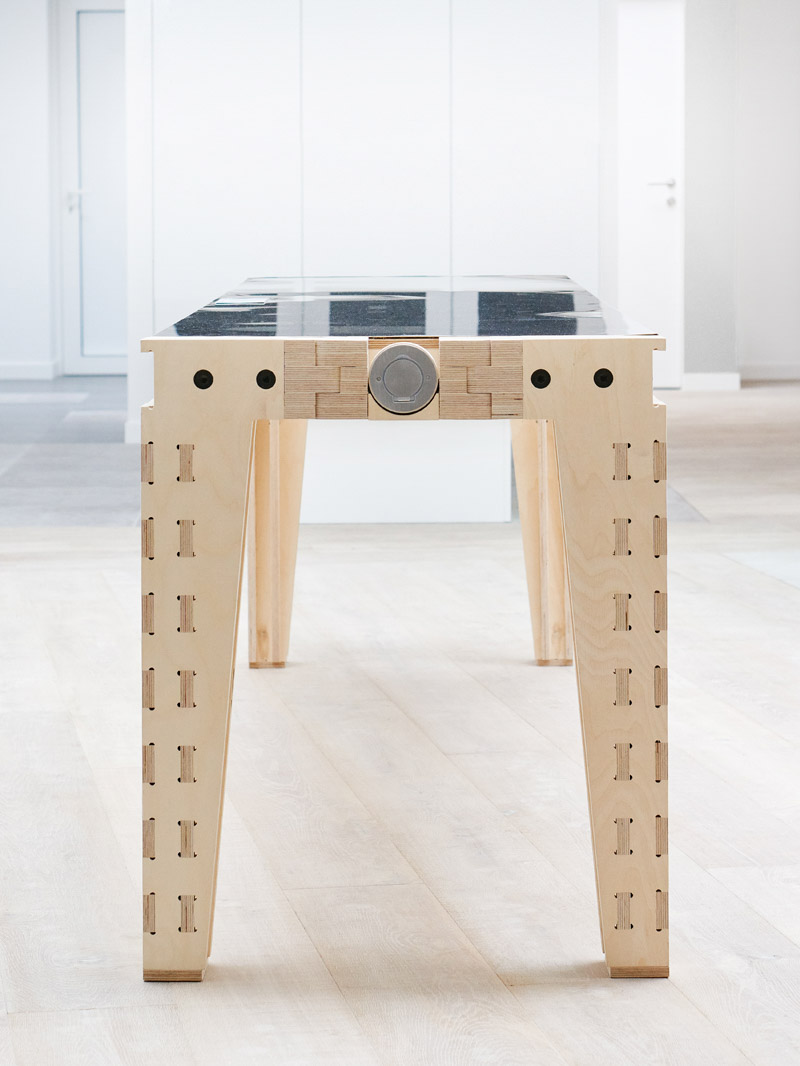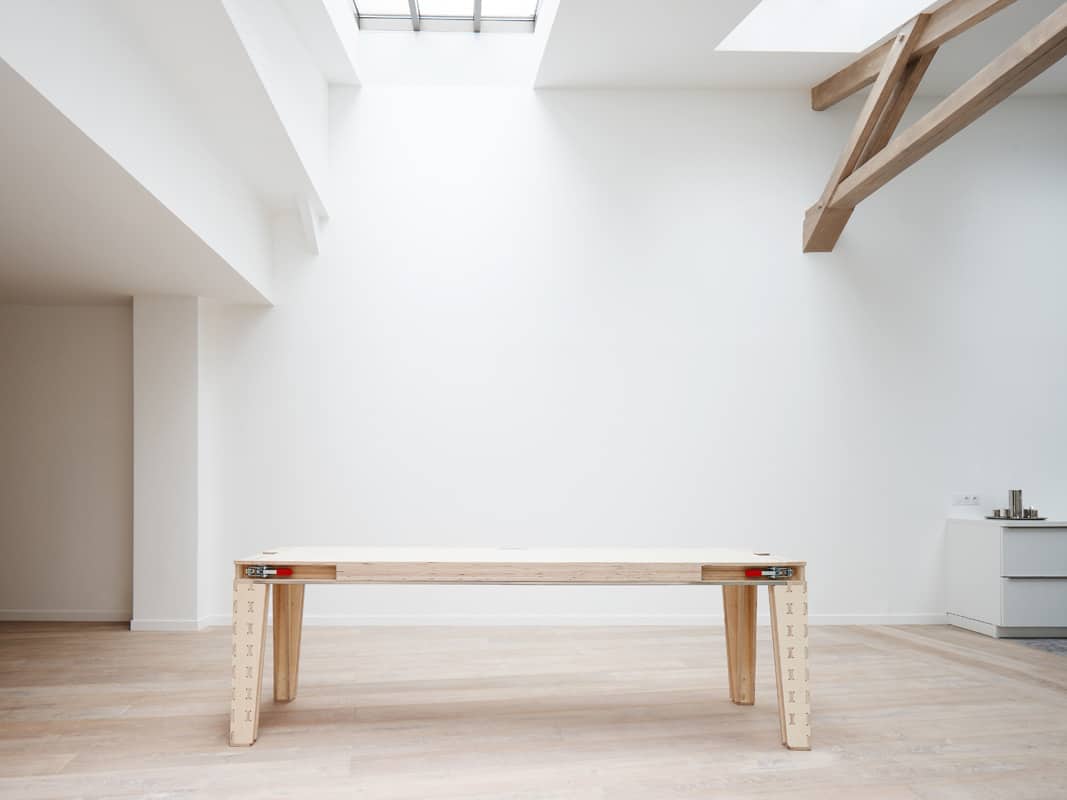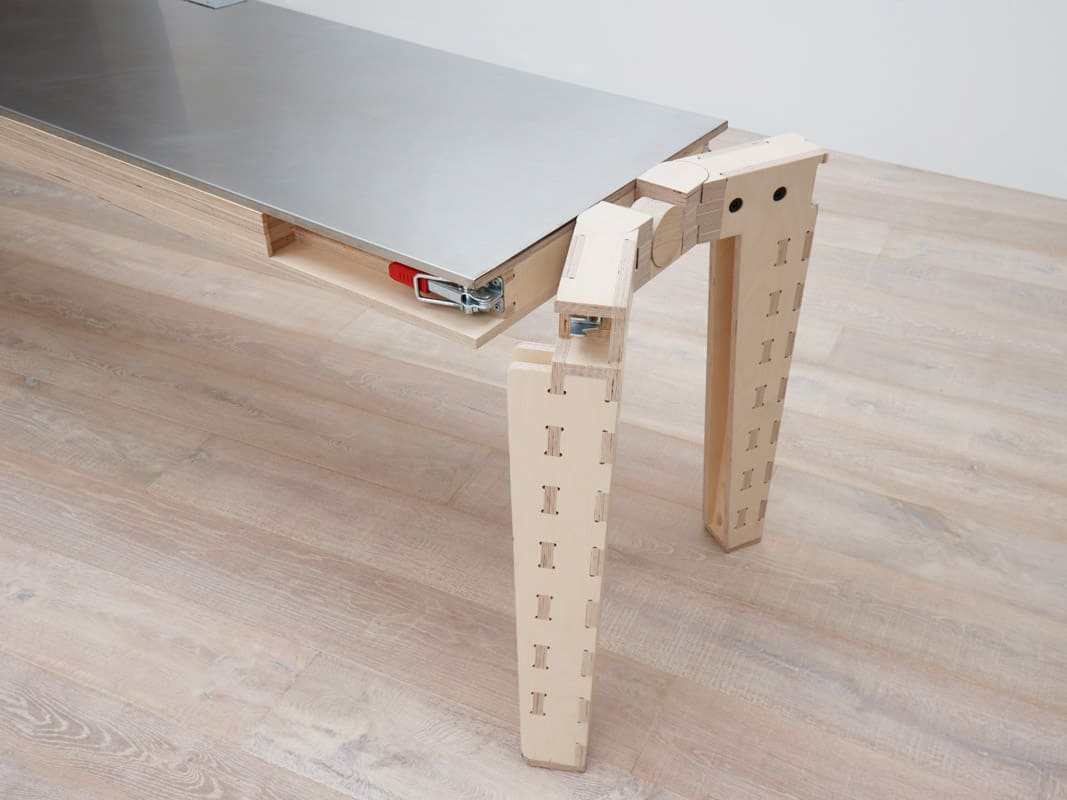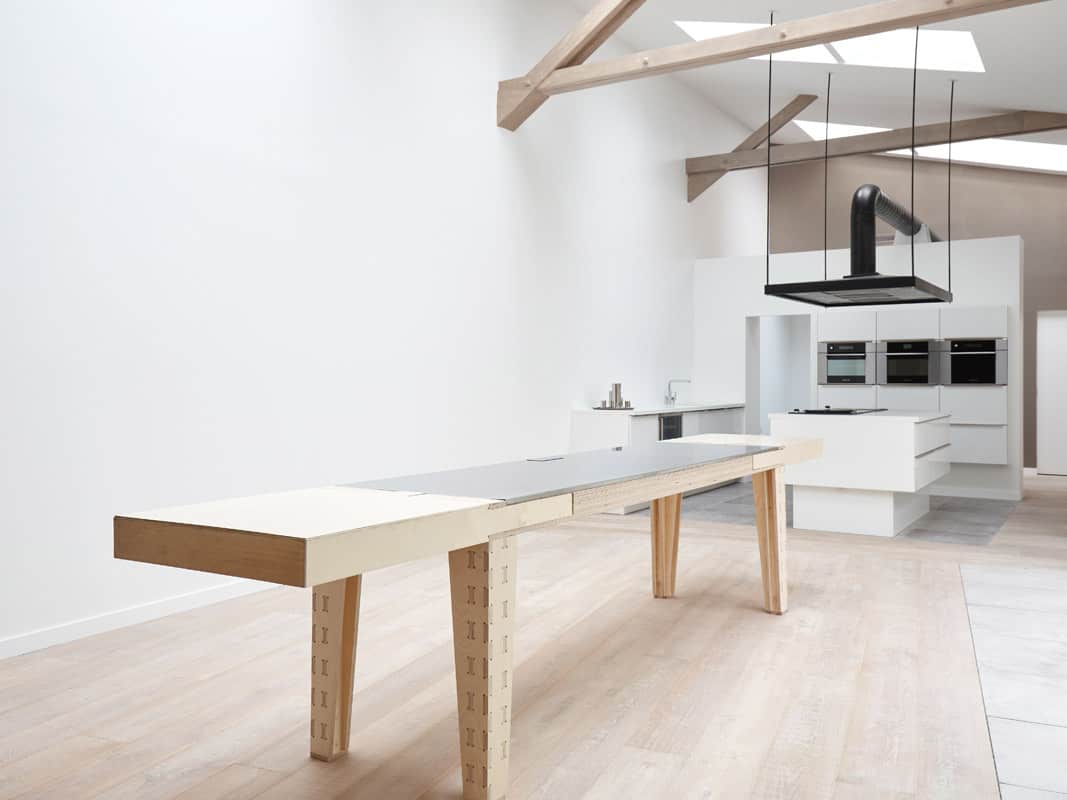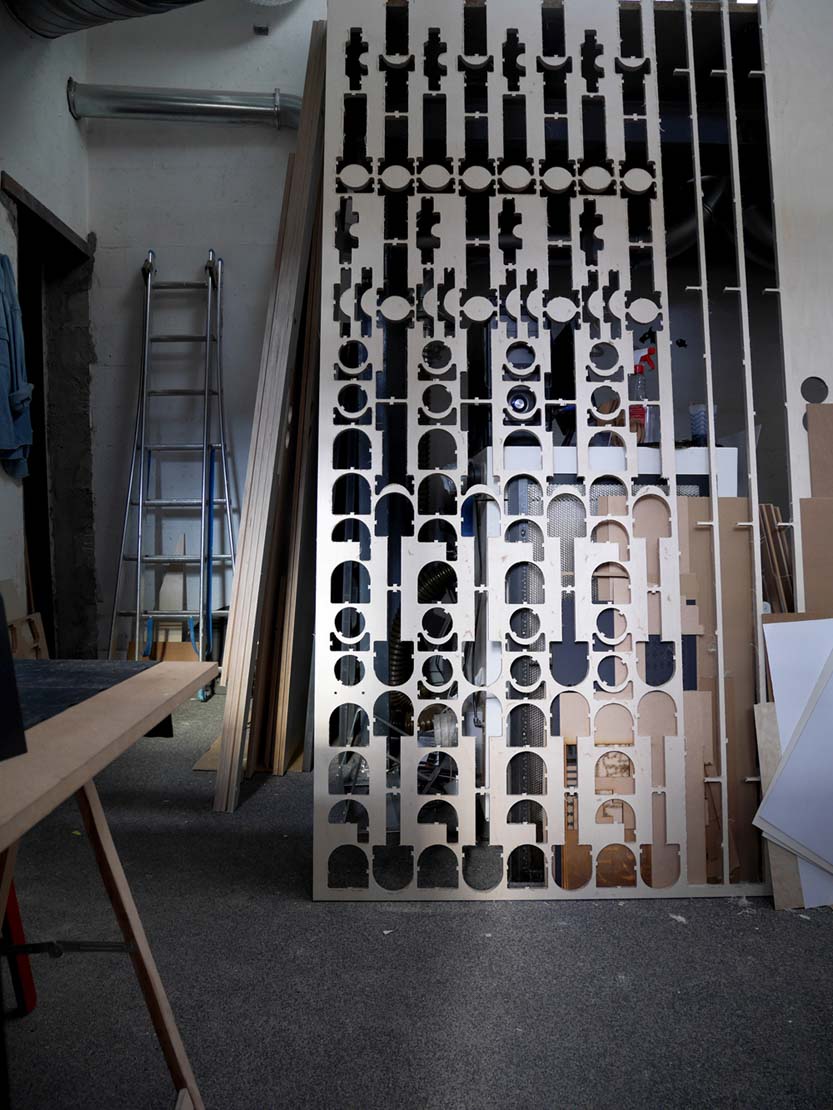 Work and Turn Table
Atelier JMCA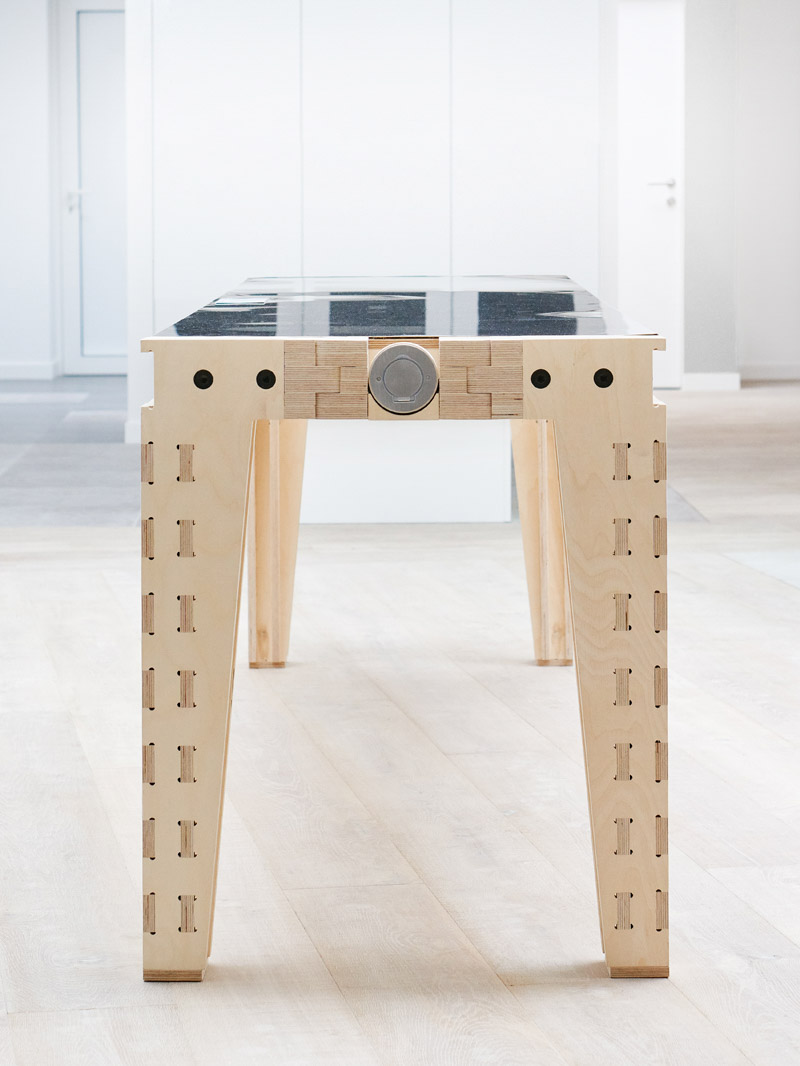 Atelier JMCA, founded by Angélique Maillard and Julien Cottier, defines itself as a multidisciplinary creation studio. Having respectively followed training courses in interior architecture and industrial design, Angélique and Julien shared in 2006 a common experience within Ateliers Jean Nouvel in Paris. In 2011, they created the Atelier JMCA in Paris, whose positioning is quite clear: to develop a sensitive and conceptualized approach to a project while giving an important place to use and material.
Versatile design
The Work and Turn table is one of their latest achievements. Its reversible top is made of stainless steel on one side and birch plywood on the other, making this table multi-use. Installed in the versatile Volumes space - coworking, makerspace and foodlab - the Work and Turn table is then able to adapt to its users: it can serve as a worktop, a cutting workshop or even a dining table.
Its main design constraint was its storage. It is impossible to keep several tables or trays for reasons of space optimization. The JMCA Workshop then offers to be able to turn the tray as desired to adapt it to all uses. Everything seems to come together to quickly convert the cutting table into a work desk. The rotation is carried out in three stages:
The side legs bend at 120 °
During the manual rotation of the plate, it rests naturally on the central axis
Once fully rotated, the top is held by the feet which return to their position perpendicular to the table
The table initially measures 2m50, and benefits from two extensions of 70cm each. Thus, it can accommodate up to 15 people, ideal for brainstorming or large lunches.
A digital design
To maintain the friendly and local approach of Volumes, the cutting and assembly of the Work and Turn table were carried out within the fablab. Having a CNC milling machine - Computer Numerical Control - it was necessary to anticipate production to optimize offcuts. To do this, Angélique and Julien designed the table according to the plywood panels they had available. "Work and Turn is not only functional by its design, but also by its digital conception" they explain to us. They wanted the most rational and economical table possible. For this, 75 pieces and 4,5 panels of 2m50 x 1m25 of birch plywood were used. The choice of this material seemed obvious to them for its character at the same time soft and rigid, light and robust, but also economical.
Atelier JMCA is used to working with carpenters. However, through these new digital production tools, they find the opportunity to open up the field of possibilities in woodworking. The possibility of creating thousands of assemblies, of being able to work with what is similar to a Lego set, but above all of being able to master a project from design to production.
WE love
The harmony between birch and stainless steel which makes a simple work table in design and contemporary support. The work between Atelier JMCA and Volumes, highlighting an interesting local and collaborative approach.