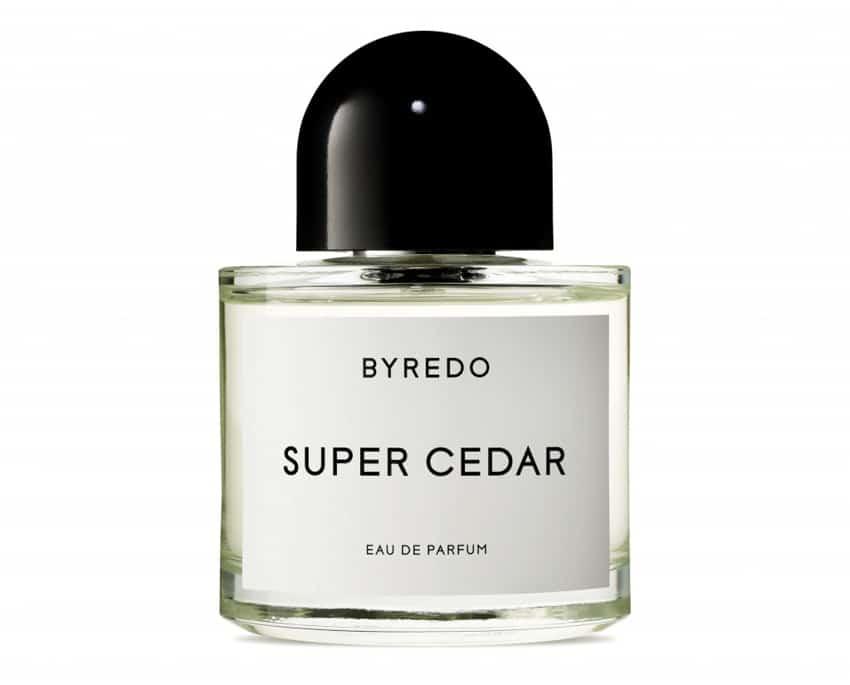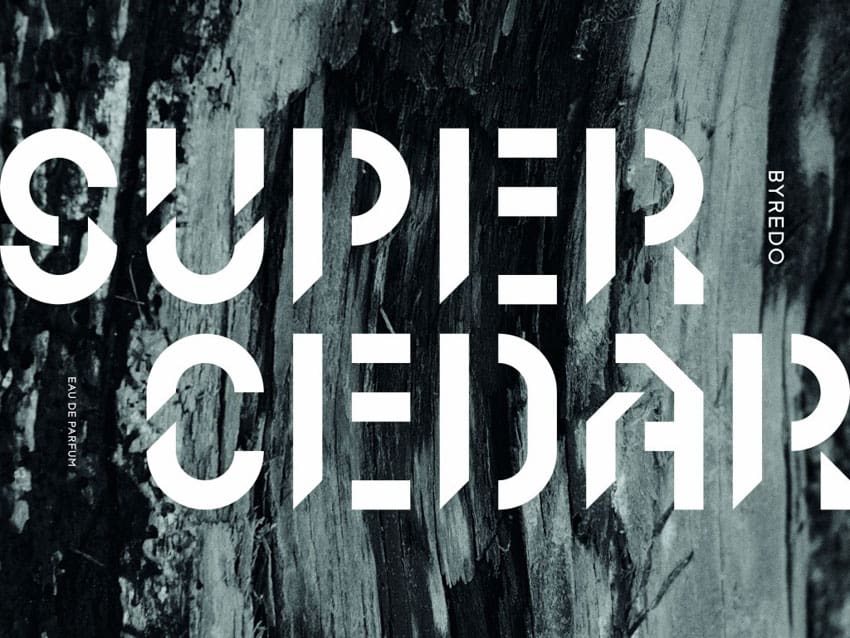 super cedar
Byredo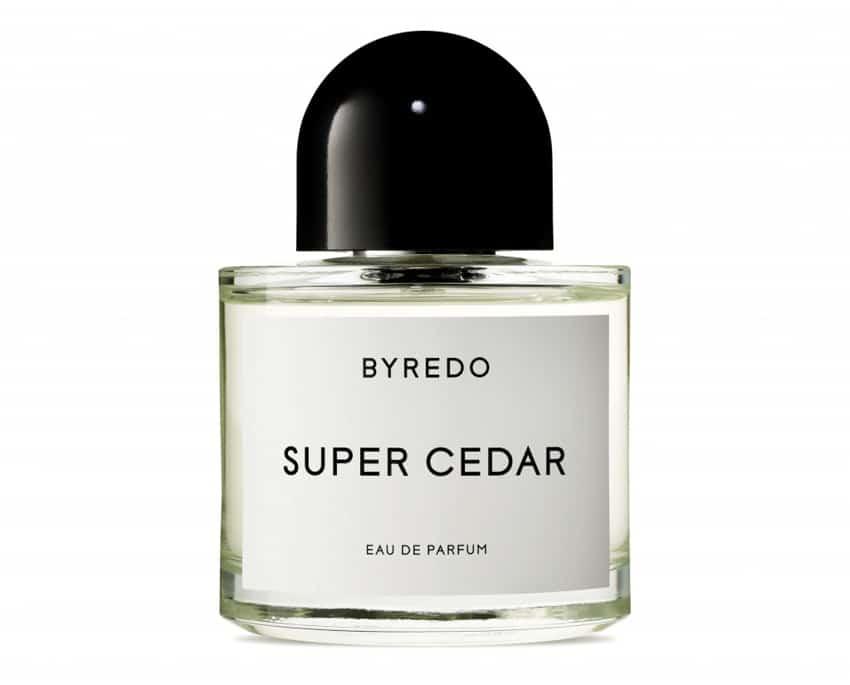 Byredo is a Swedish perfume house founded in 2006 by Ben Gorham. The history of the brand would have it that Ben, during a trip to India, was captivated by the aromas and scents of the Orient. The idea of ​​olfactory memory will then serve as inspiration for all of Byredo's creations, all using high quality raw materials.
Super Cedar is one of the house's latest fragrances. Super primarily expresses the quality of the fragrance. Cedar, meanwhile, refers to cedar, a large conifer with horizontal branches found mainly in Africa, Asia and America. It diffuses a scent of dry wood, mugwort and turpentine.
The choice of cedar was rather natural because it emits one of the scents that the smell recognizes easily. Relying on our olfactory memory, Super Cedar offers us nostalgia for school days and pencil shavings. It evokes wooden cabins and Scandinavian furniture, in which cedar adds warmth to modernity.
While cedar is widely used in consumer goods, each type of wood has a specific aroma. Certain woods, such as olive or pine, emit very pronounced scents. Conversely, boxwood or fir are softer woods. Under construction, if the wood is given a varnished finish, its aromas will tend to subside.
Top notes: rose petal
Heart note: cedar wood
Base note: white musks, Haitian vetiver
WE love
The growing interest of perfume houses for wood species, the modern image it conveys of a tree dating back more than 4 centuries.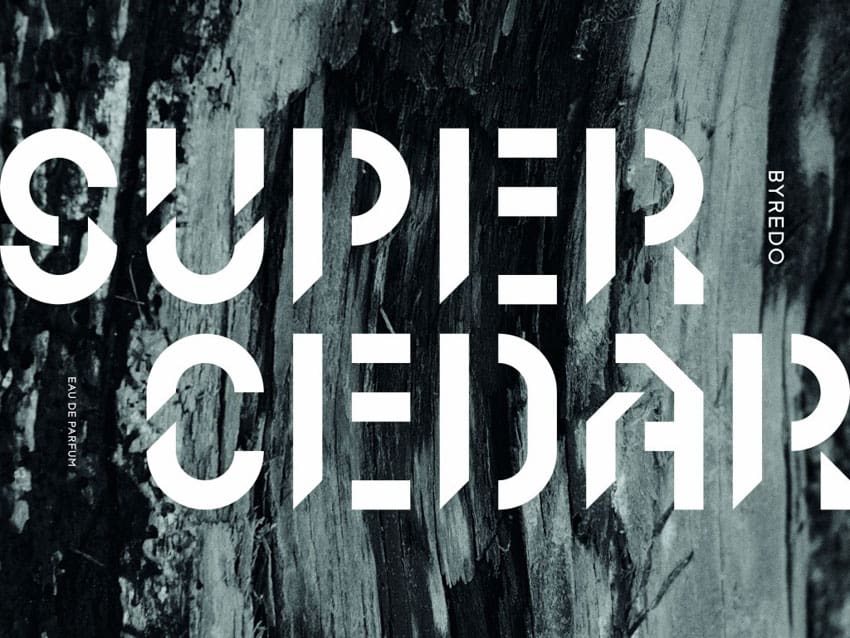 Photographer: Byredo
Location: Stockholm, Sweden
Year: 2016
Website: https://byredo.eu