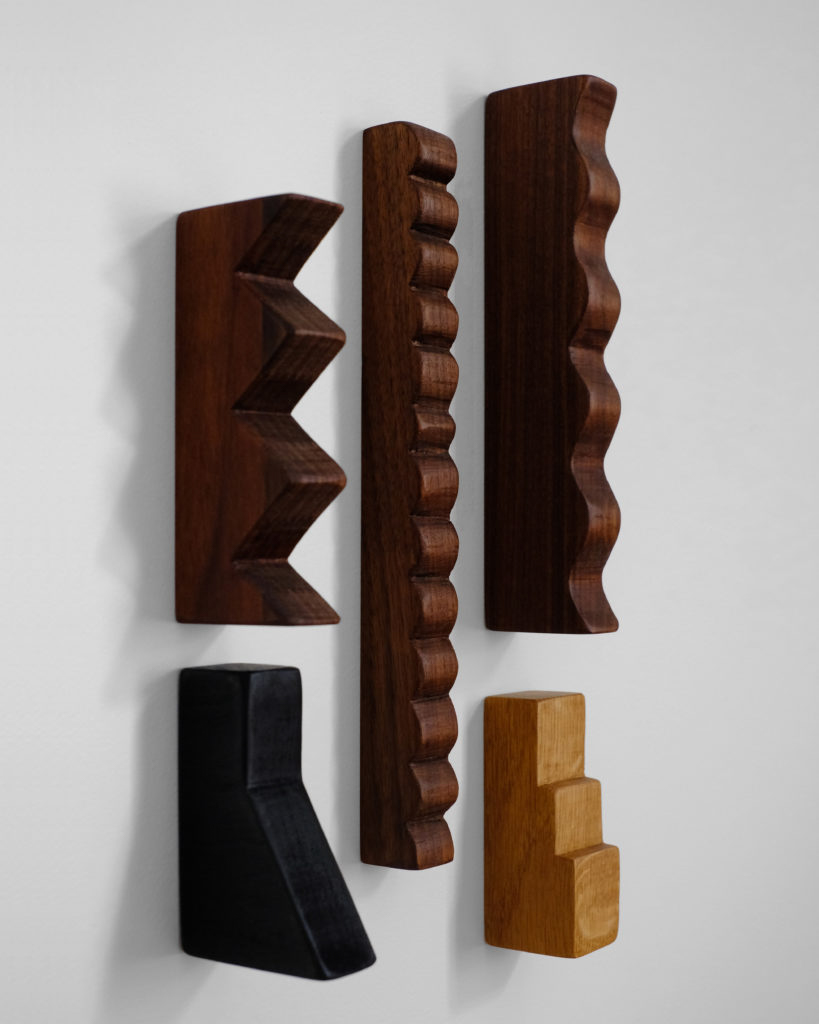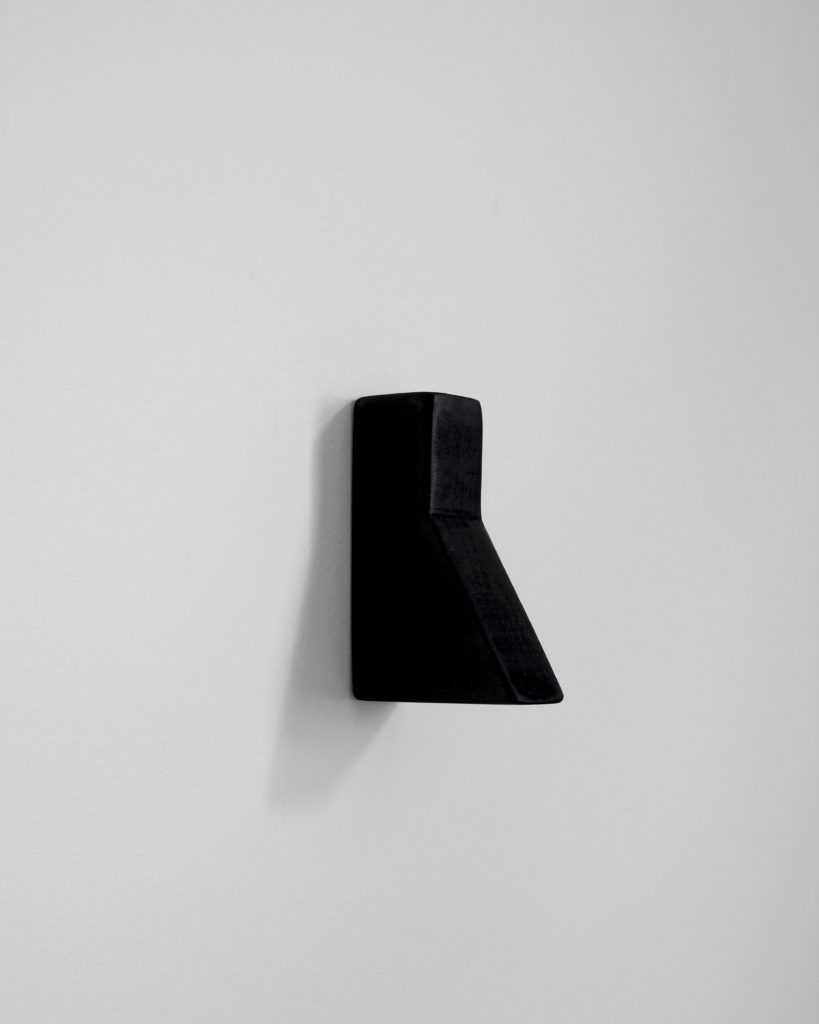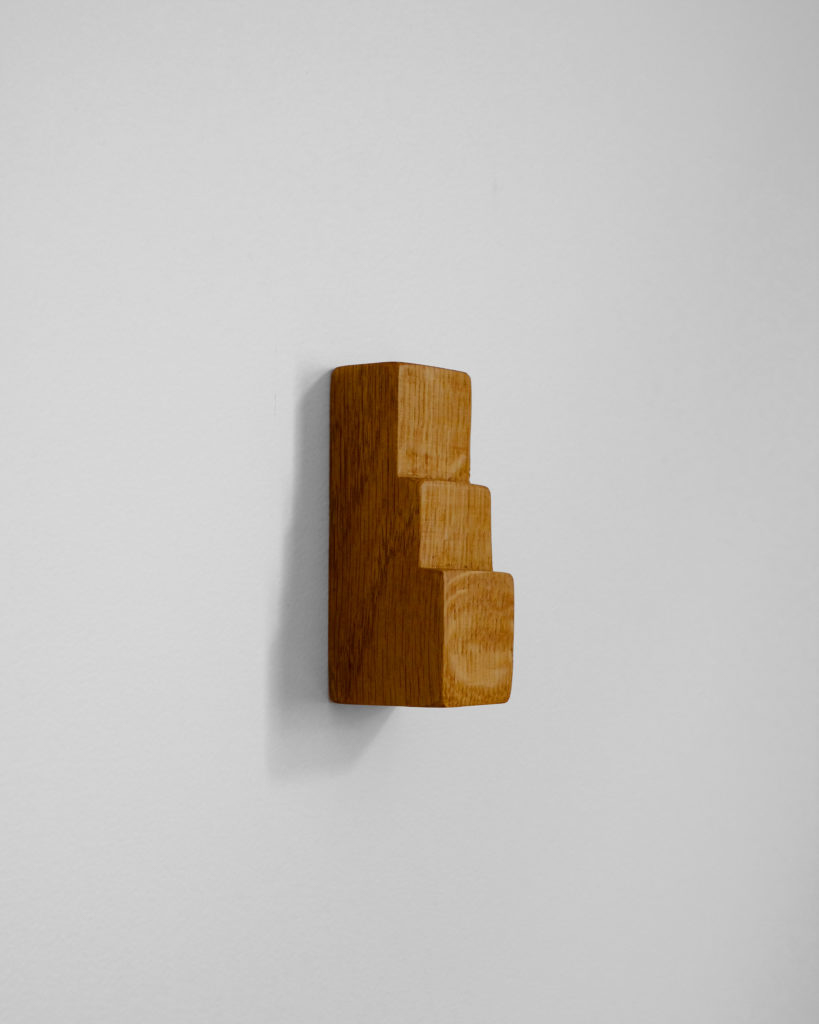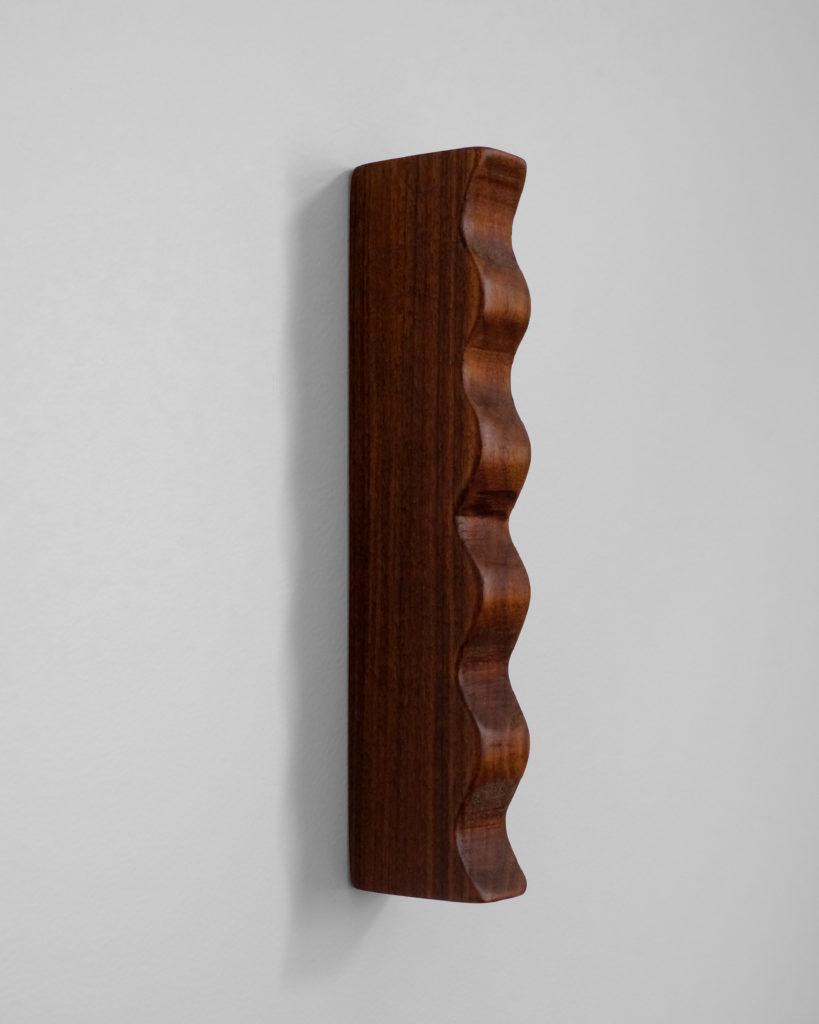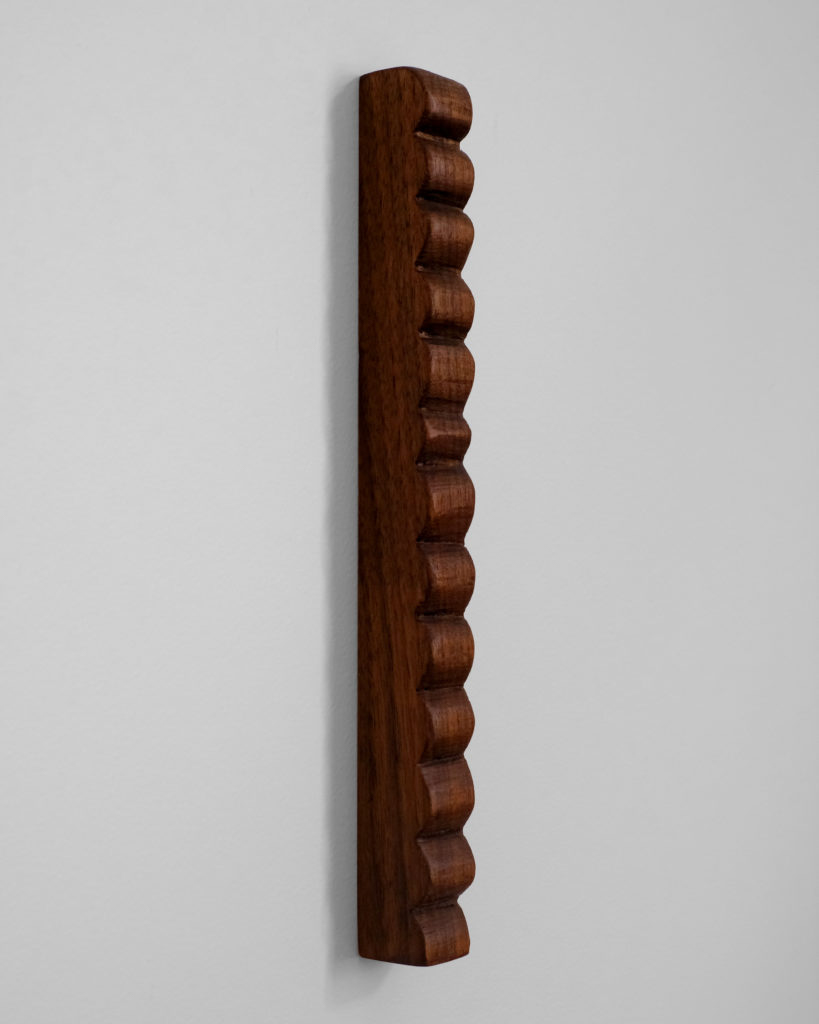 Second Drop handles
Frederic Pellenq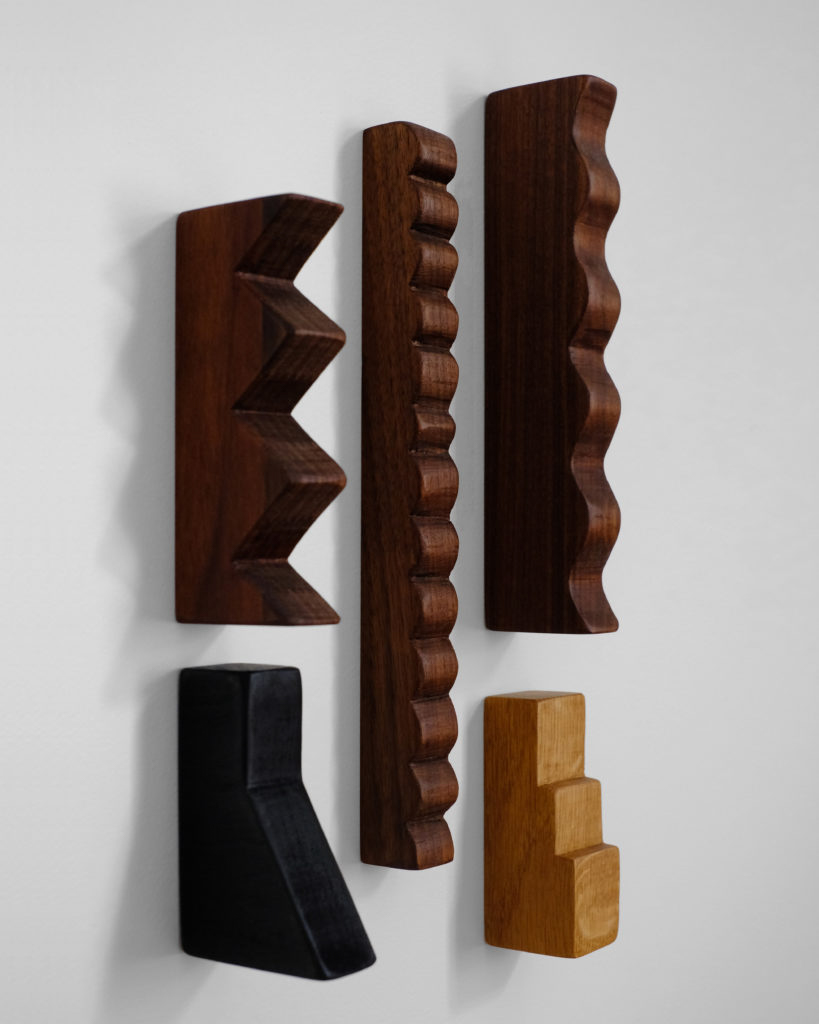 Frédéric Pellenq is an architect and designer based in Paris. Having multiplied his apprenticeships in wood workshops, Fréderic apprehends the material with a singular approach, subtly combining craftsmanship and design.
This series of handles fits into one of his last two collections, Prairie. The Prairie collection was designed in the form of several parts called "drops", the pieces are then unveiled over a longer time. The first "drop" consisted of a chair and a lamp, this second "drop" is therefore made up of a series of handles. The third drop will present him, larger pieces of furniture.
This series of handles was born following two observations. The first being the desire to allow its close network to be able to adopt its creations, in a more accessible way than a piece of furniture. But also from a desire for pure ornamentation that he has had for a long time, the desire to participate in existing pieces of furniture or to brighten up generally boring elements such as cupboard doors.
The second observation comes from a responsible approach. "These pieces also allow me to use many small pieces of wood and thus bring them back to life, we can consider them as upcycling. »Explains Frédéric.
Thus, the series is made up of unique pieces, handmade, in solid walnut, solid oak or even stained oak and walnut, all oiled. Frédéric sees this new series as a research catalog, able to accommodate new shapes indefinitely, and allowing him to respond to specific requests for interior design projects.
To acquire one of these pieces, you can contact Fréderic directly via his site.