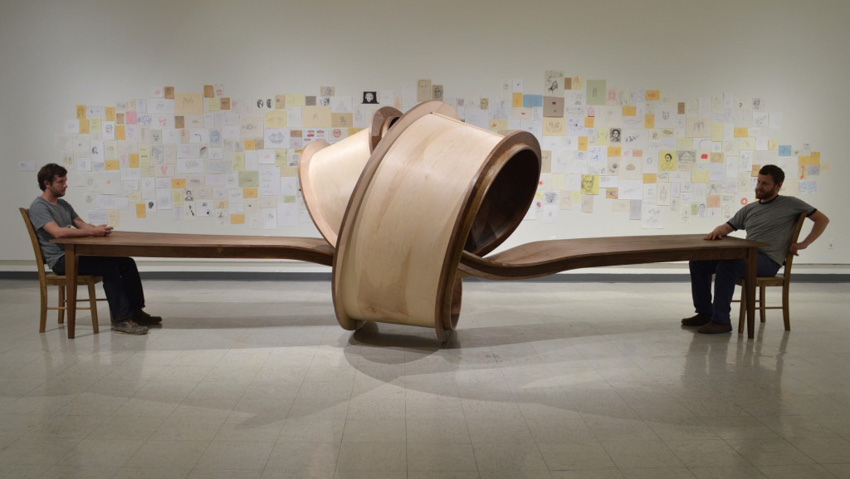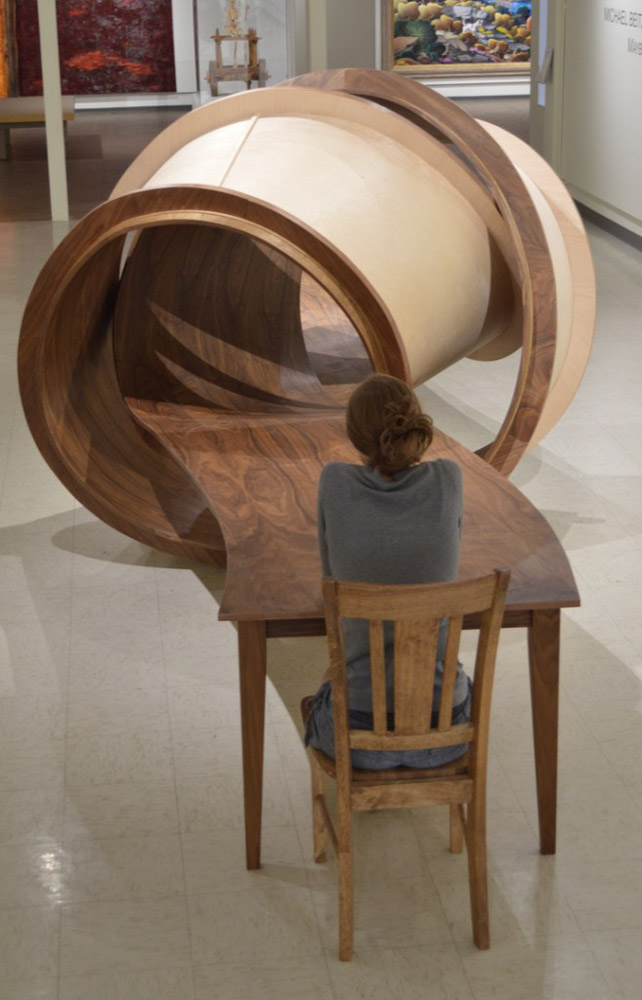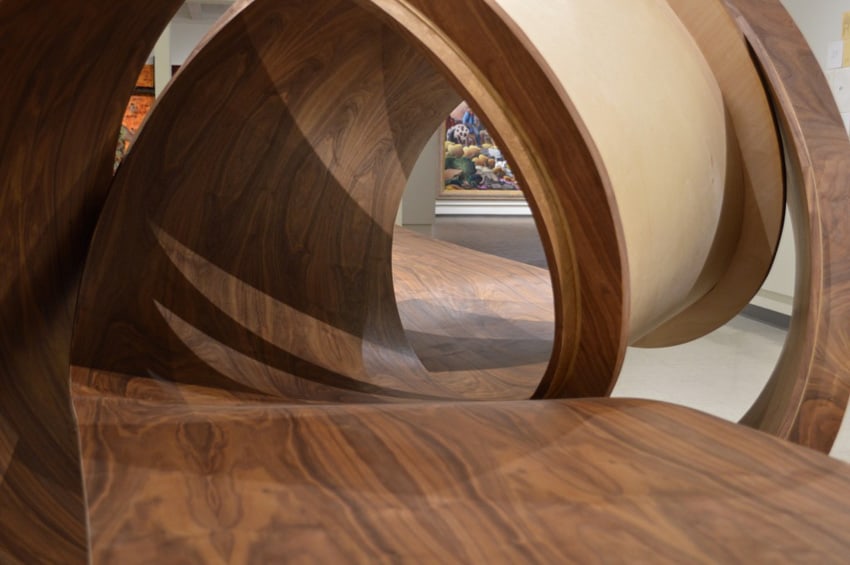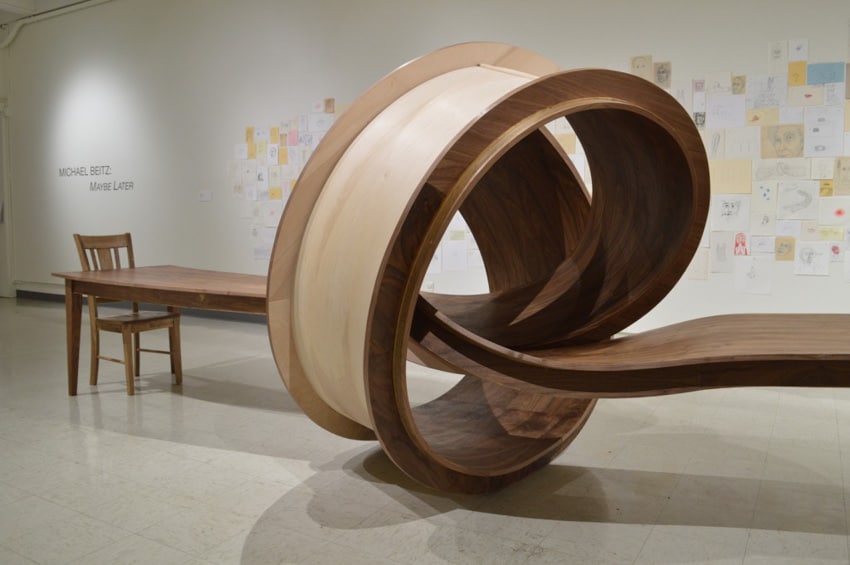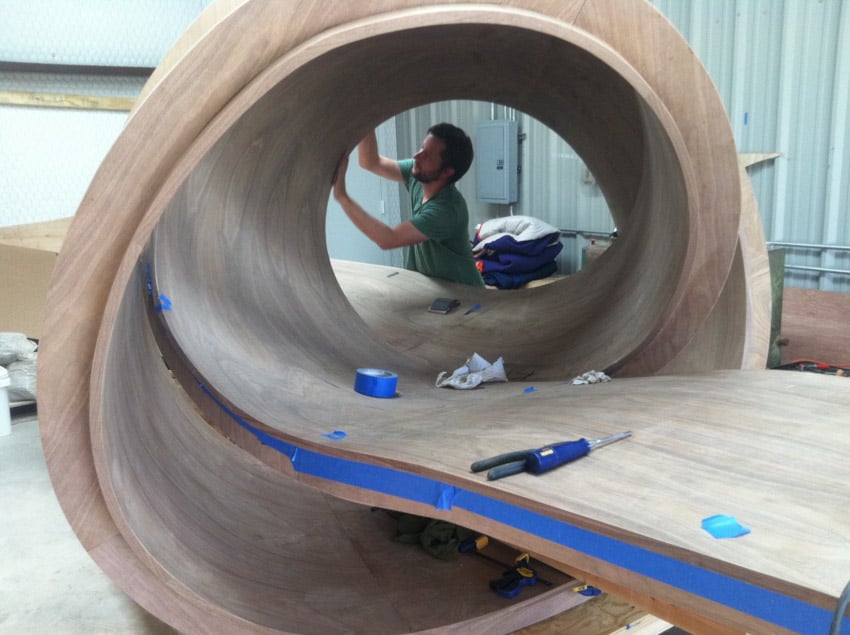 Not Now
Michael Beitz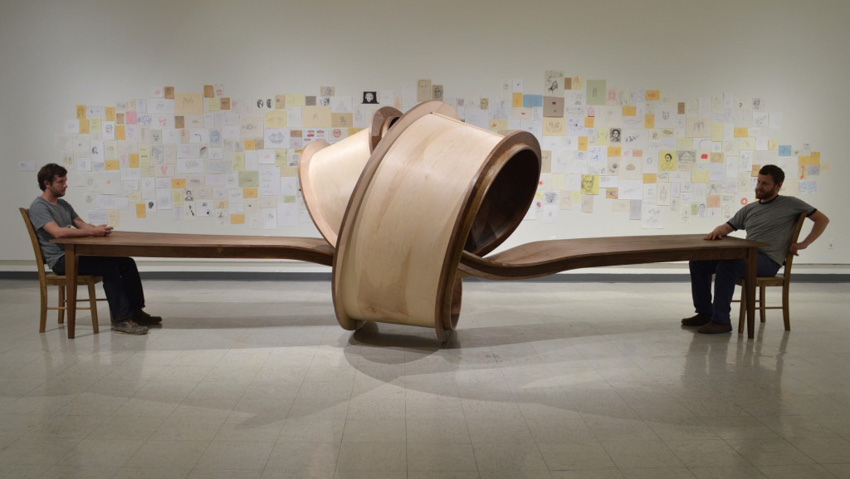 Michael Beitz is an artist combining furniture design and know-how, adept in the deconstruction of furniture. He proves it to us with his Not Now installation, a table about 9 meters long with the particularity of being "tied" in the center.
Crafts at the service of art
The table, in walnut, gives the impression of a classic dining table. This is what Michael wants to bring out in most of his works: the common. The main table top was made from thin plywood panels that were arched to create the top of the table. The feet have been designed from solid walnut wood. Having been trained in furniture making at a younger age, it was only very recently that Michael used these skills in his artistic work. It was then he himself who made this table, with the help of his wife Masha Sha. The plywood was bent freely, thanks to ropes to hold the structure as it wanted.
Our relationship with objects
Much of his furniture work conveys a sense of isolation. When we ask him if he wanted to transcribe the omnipresence of smartphones during meals, he explains to us that his feeling is much murkier than that: "The smartphone connects us and isolates us simultaneously. Being alone with others creates an abundance of embarrassment and discomfort in society." The idea of ​​materializing this experience with a table is not a trivial gesture. According to him, our relationship with objects would also be stronger than that which we have with human beings. Not now then plays with these societal reflections, making it much more than an artistic structure, but a conceptual piece of furniture.
WE love
The transformation of an everyday object to transcribe a societal feeling, the originality of the forms in a noble wood.