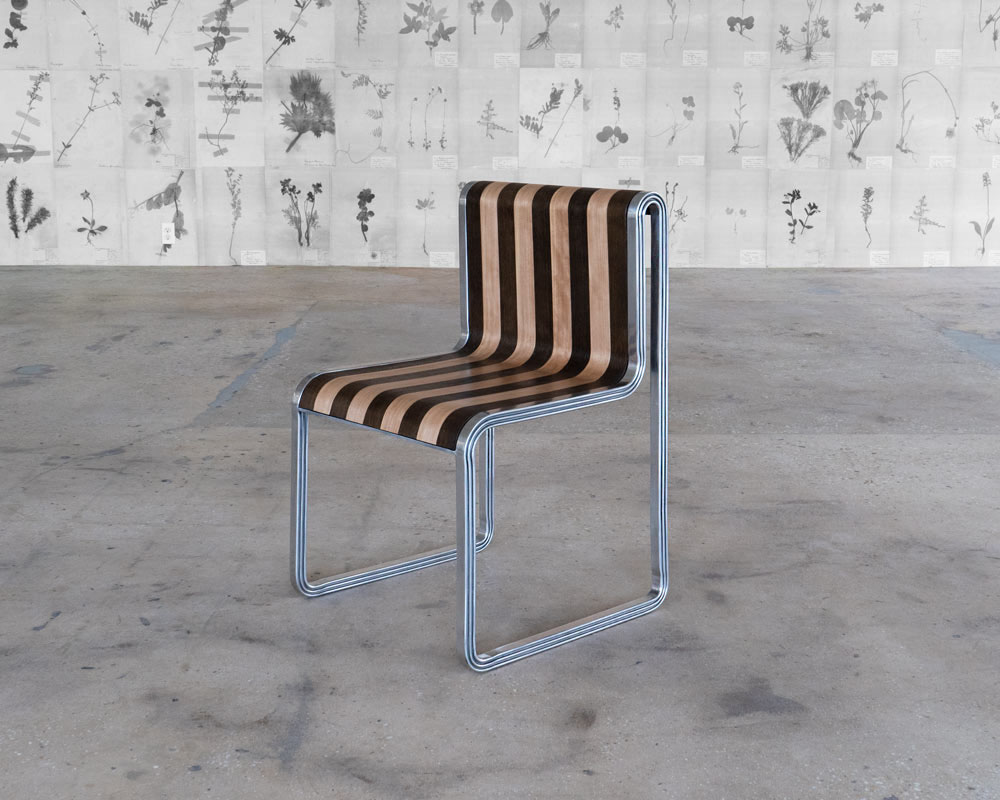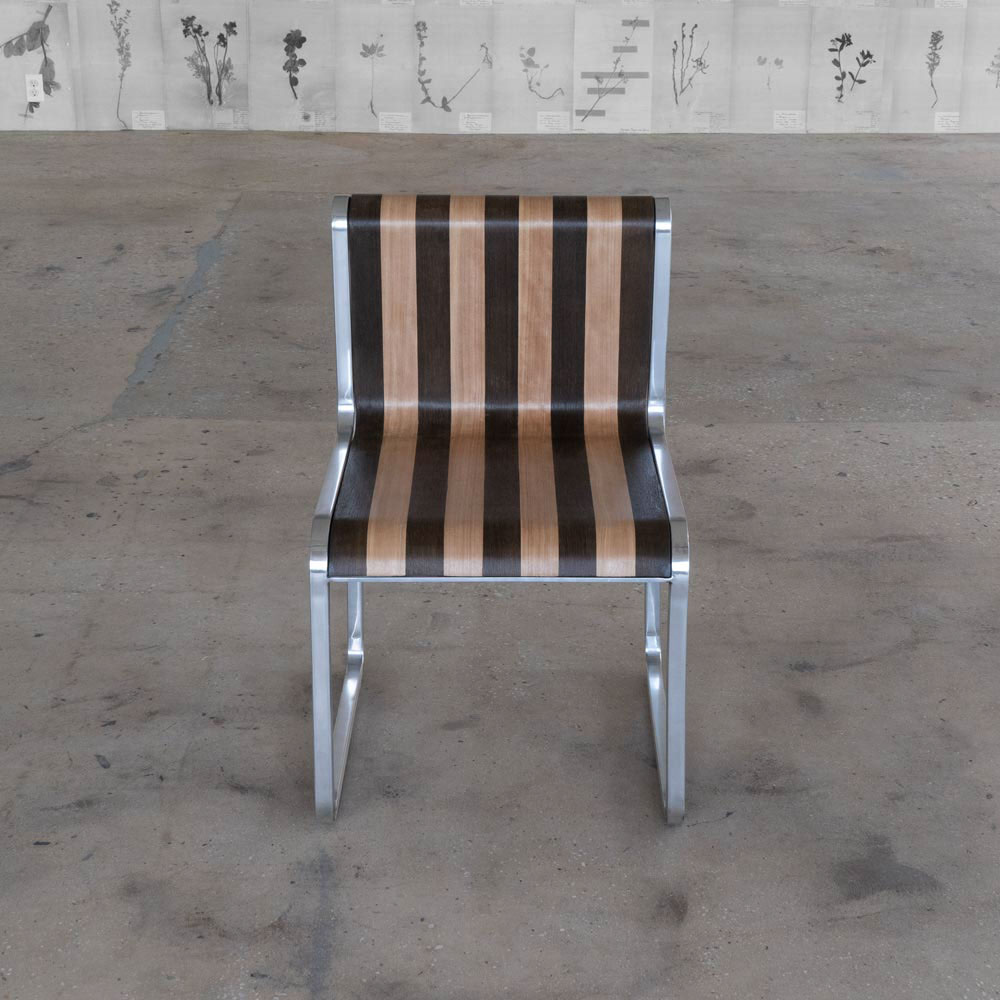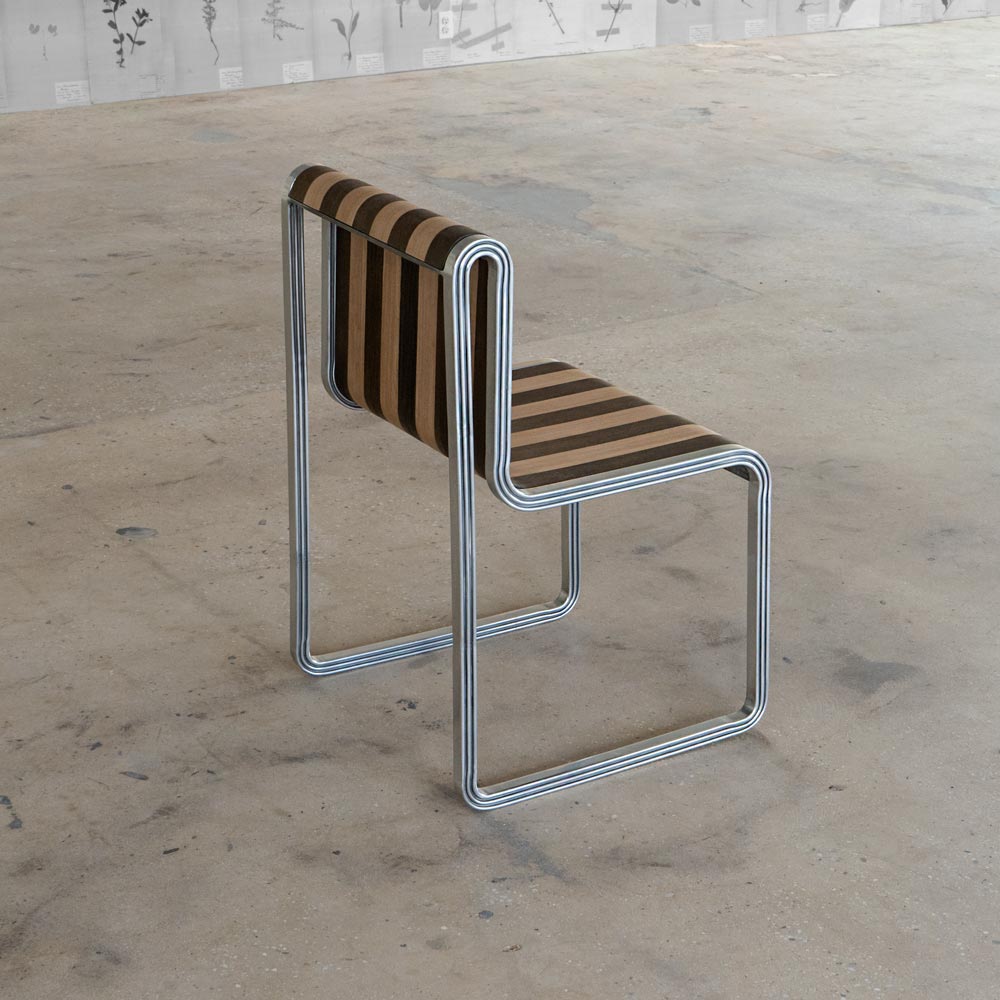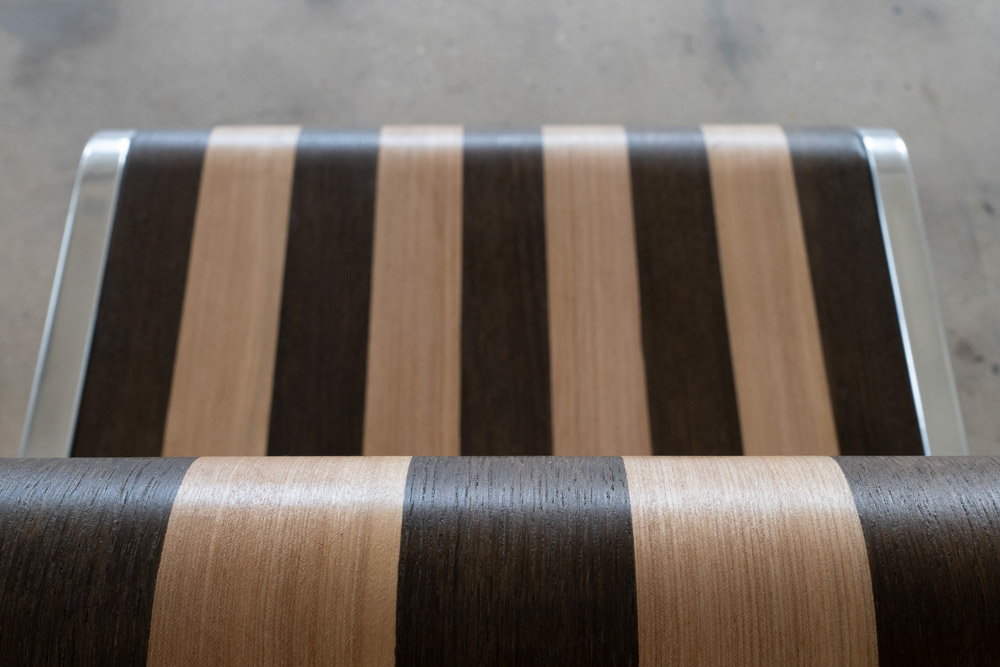 Nº135 Supper Chair
AvoirduPois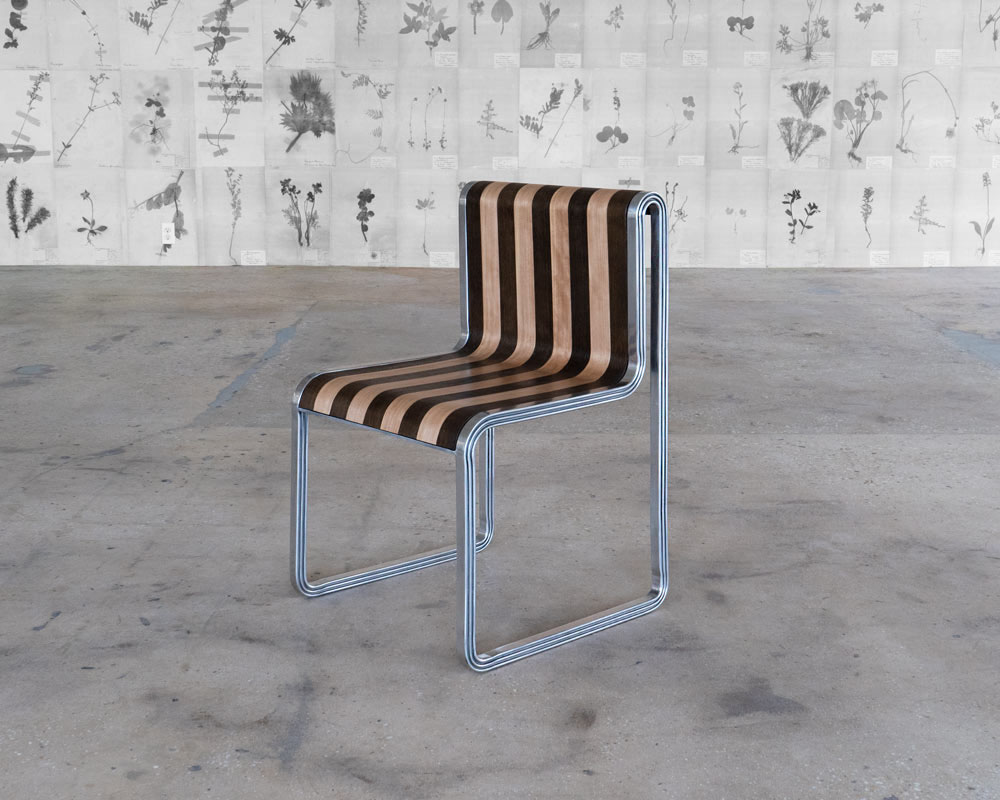 Founded by James Stumpf, engineer and designer, Avoirdupois is a new design studio in New York. Working mainly on the creation of furniture and lighting, his pieces are imbued with timelessness and panache, designed to resist our penchant for fleeting trends. They then play on singular forms, exploring materials and manufacturing techniques.
Avoirdupois made its debut with the "Collection Nº1 Tripartite" in 2019. Composed of 22 pieces, this first collection corresponds to the visual division of three. Each piece shares some commonalities with a motif traversing the entire collection in a discernible and ambiguous way. Aluminum and silver tones have been highlighted. The pattern has been explored in a multitude of materials including veneers, lacquers, hardwoods, metals, plastics, bentwood, plywood, porcelain, and upholstery.
N ° 135 Supper Chair is composed of two side frames in polished aluminum and a seat in curved plywood of ash natural and blackened, allowing to create an aesthetic play of vertical stripes. All of the pieces are produced in New York.