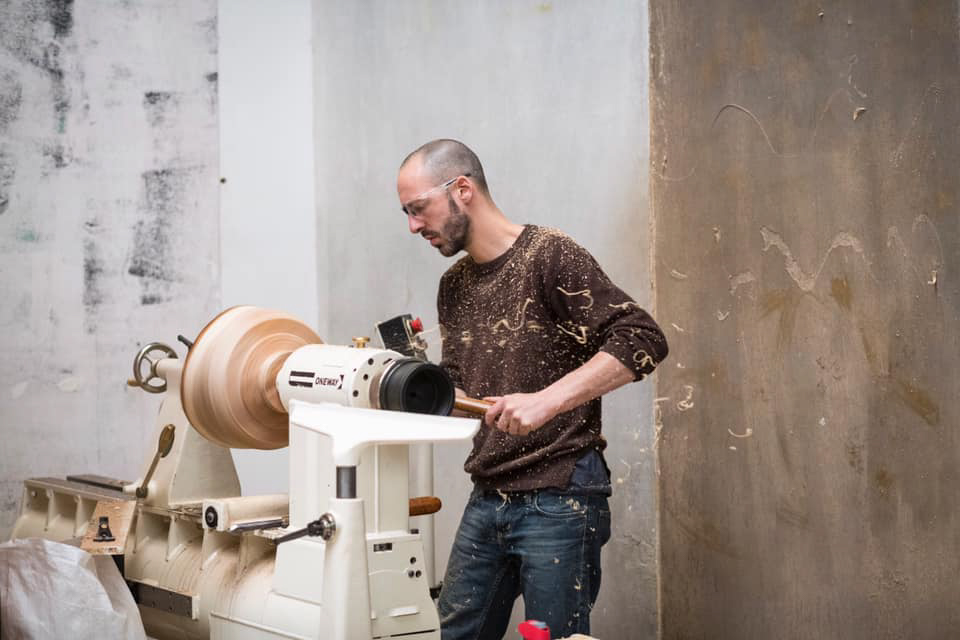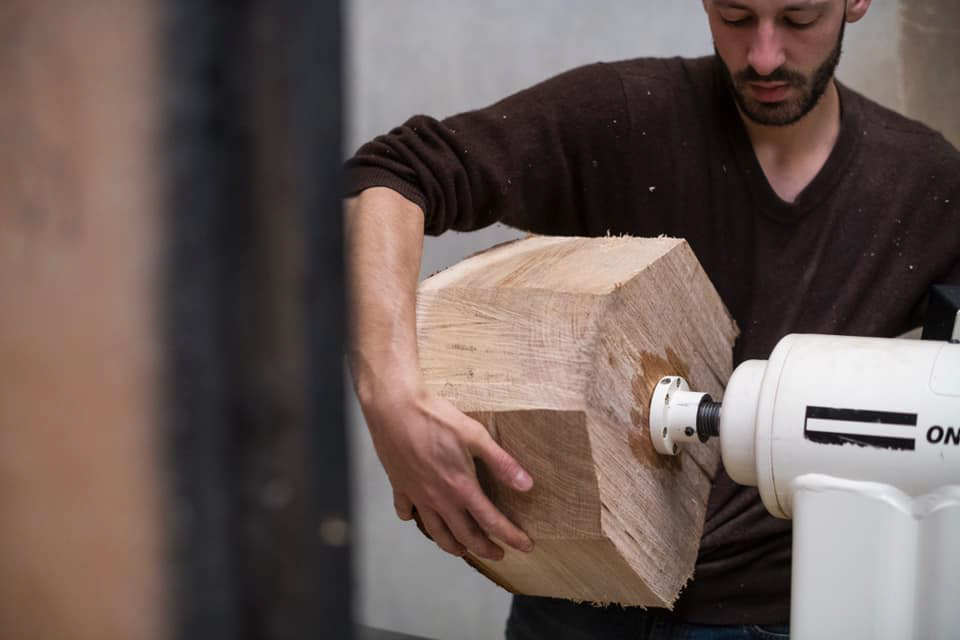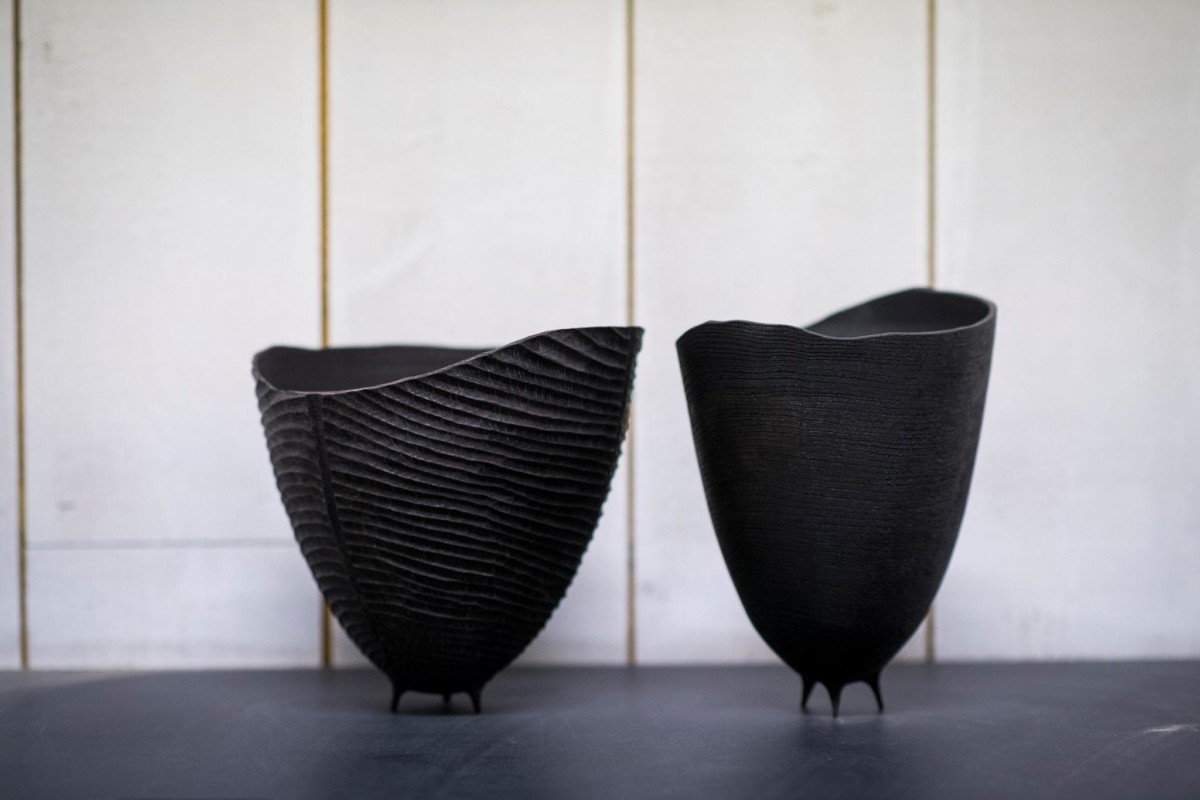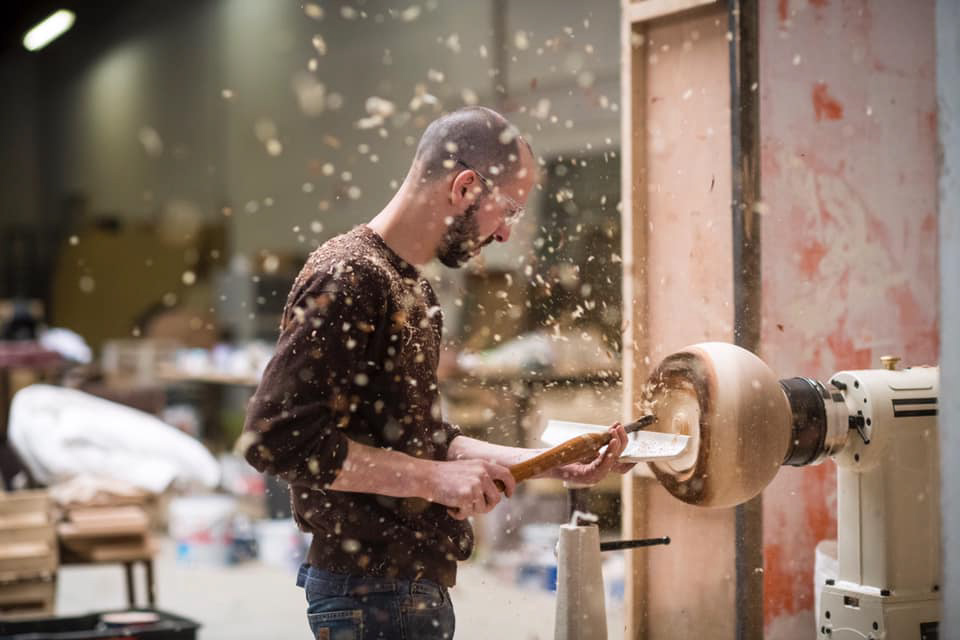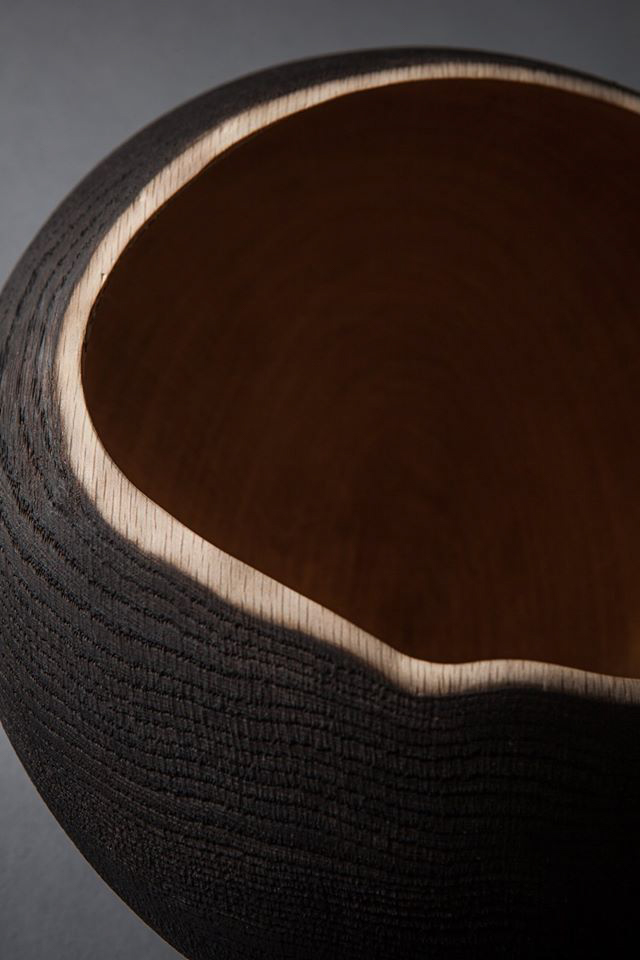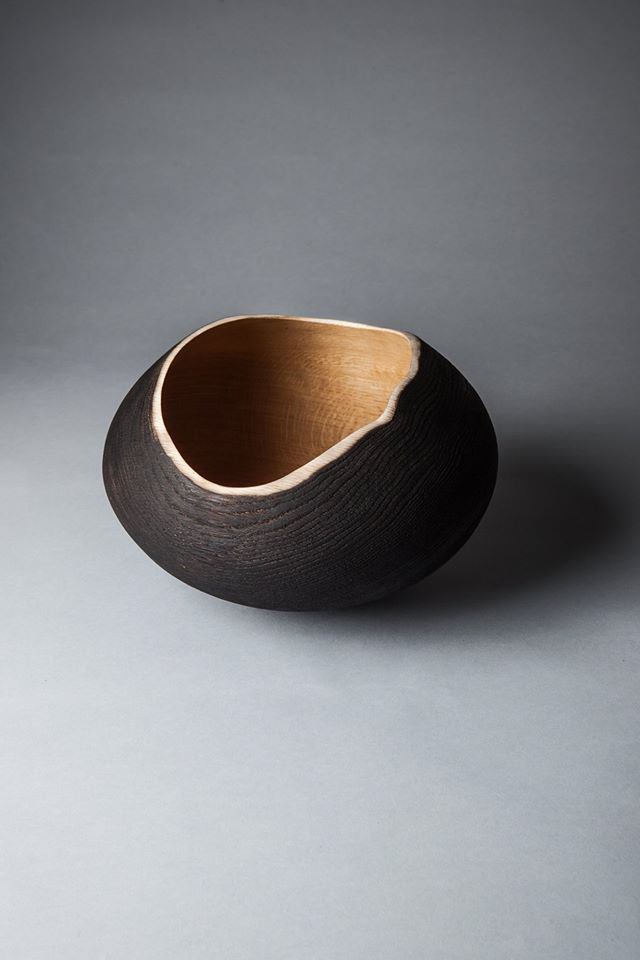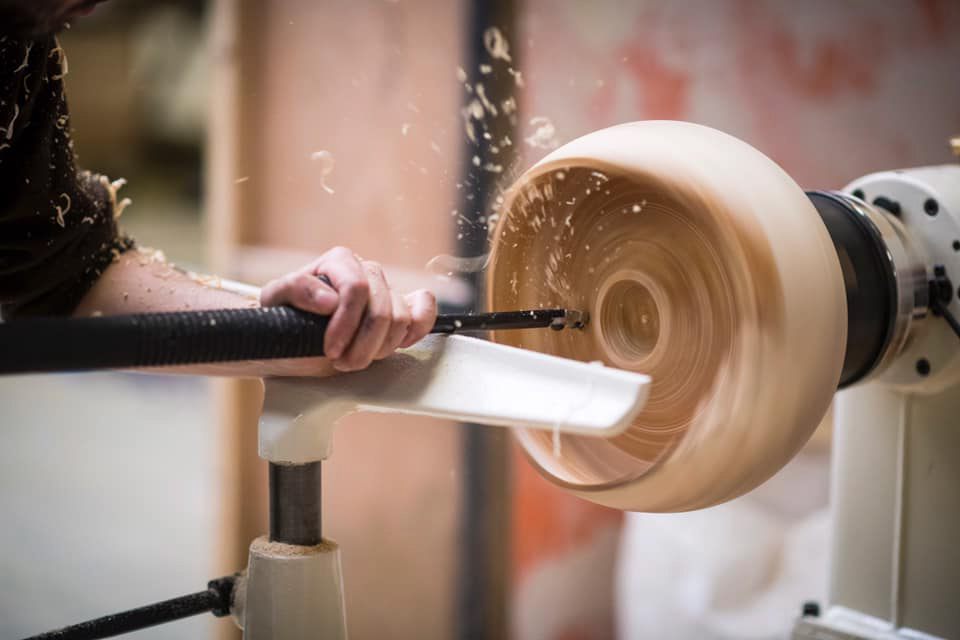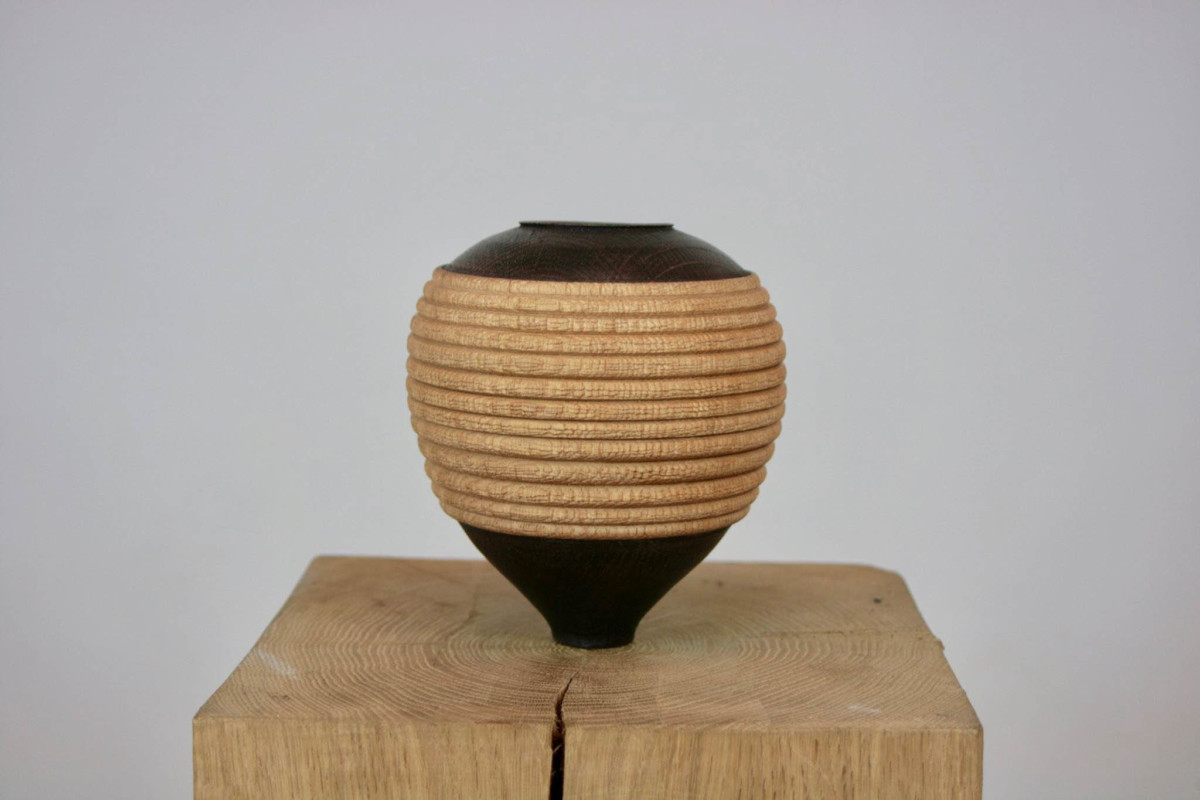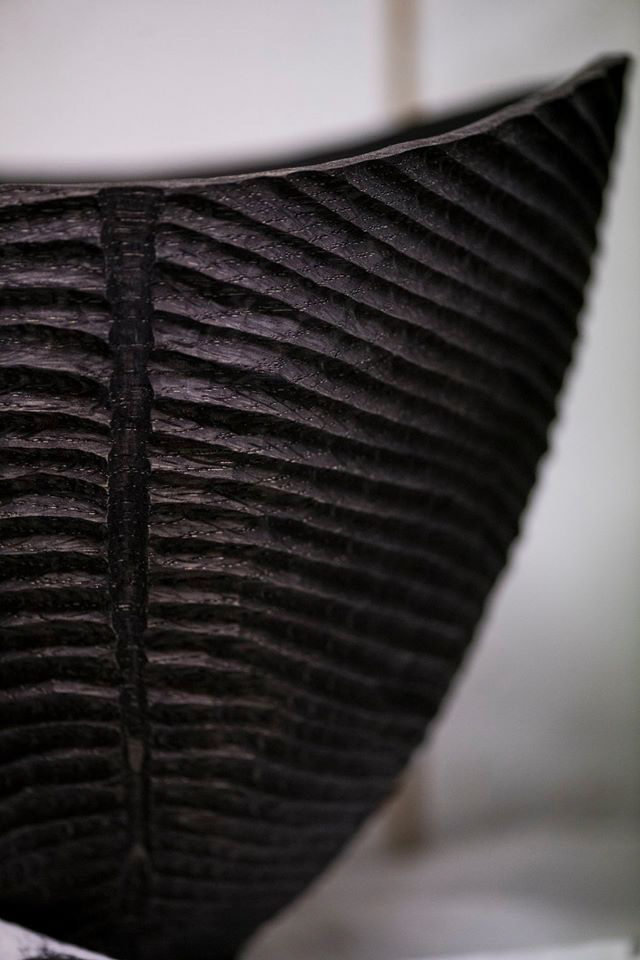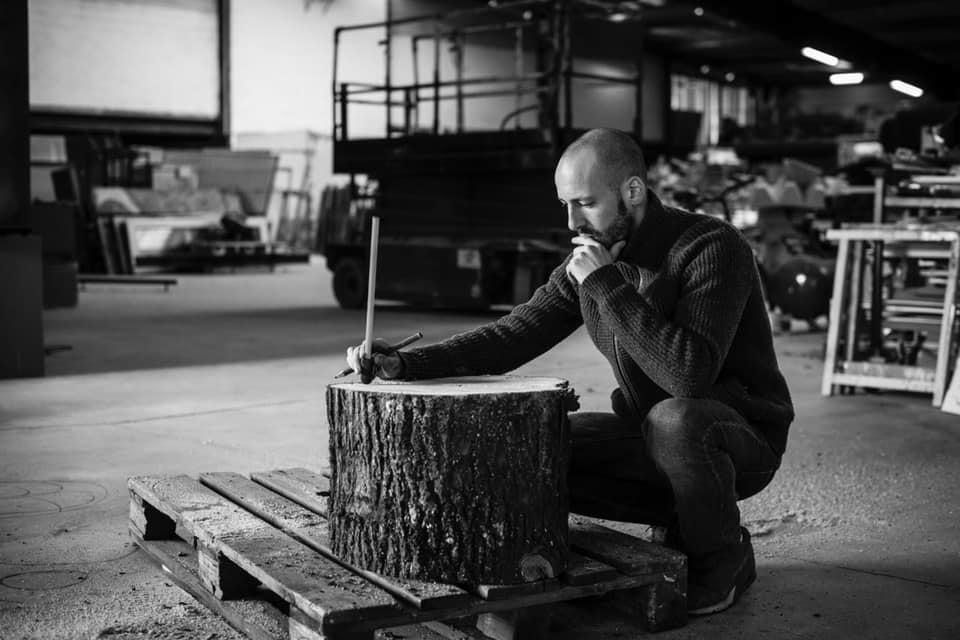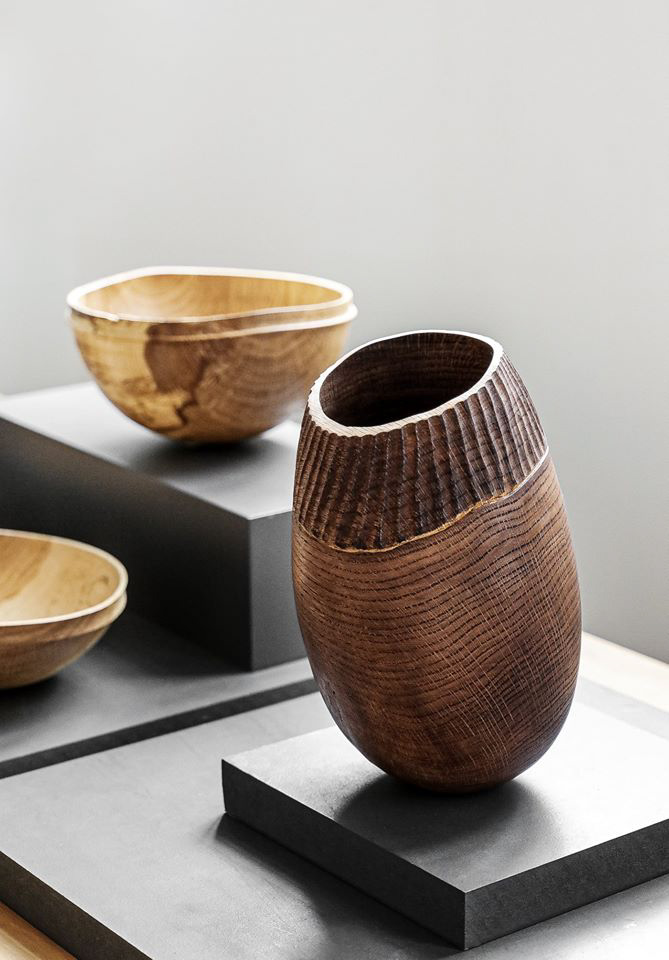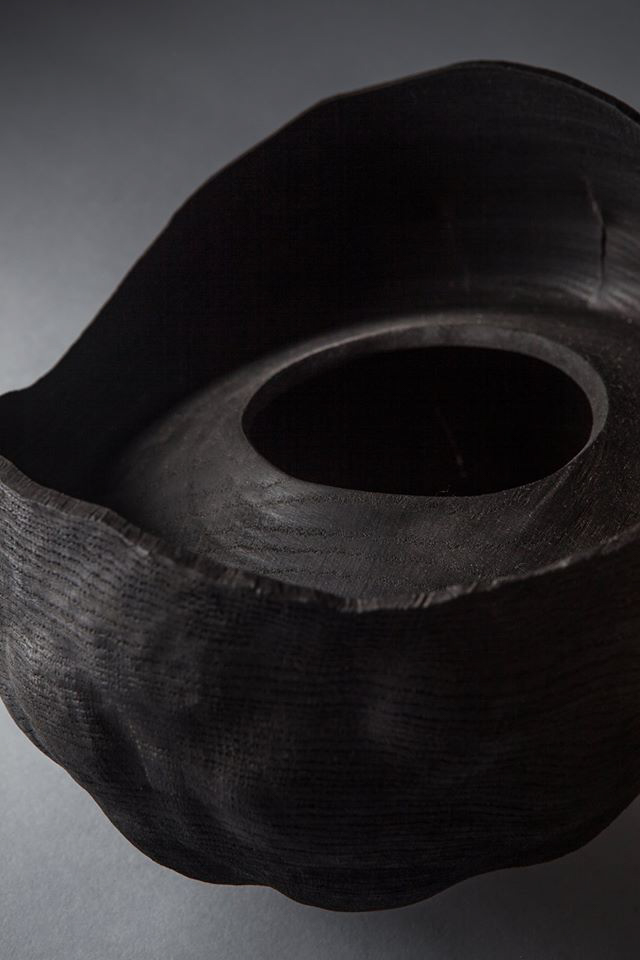 Maxime Perrolle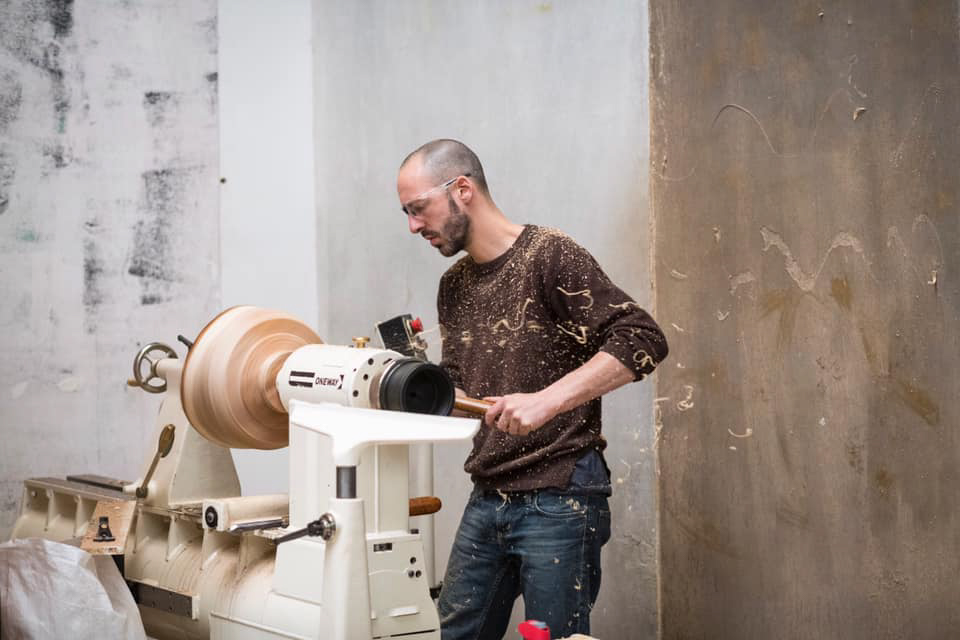 It is by meeting Gueule de Bois at the washhouse that we saw Maxime Perrolle, between two bowls he had just turned. Through our discussions, he explains to us that he really fell in love with the trees. It is thanks to his sincerity and artistic sensitivity that he now offers us an enriching dialogue and relevant pieces.
What made you want to be a wood turner?
I was already attracted by this material since my youth, but without knowing how to tame it, so I first trained in cabinetmaking in the Jura. As a little Parisian who arrived in the Jura, I discovered the vast forests, the diversity and the serenity they inspire me. The same year, when I met a friend of my brother's, Aurélien Neira, I discovered the profession of wood turner. The more I learned about this profession, the more I wanted to get closer to trees, their diversity, their calm, their language and their testimonies through the ages. I think it was really the passion for trees that made me want to be a woodturner.
What route did you take to get there?
After my cabinetmaking training and following my meeting with Aurélien Neira, I bought myself a small wood lathe that I installed in my garage in 2012. I started like that, to learn on the job, but I I quickly saw that I lacked technique and it became frustrating. So in 2016 I spent a year at the Escoulen woodturning school in the Var. I learned alongside Jean-françois Escoulen and Yann Marrot, internationally renowned turners. A rich and intense training which allowed me to really learn the profession and to develop my artistic side.
Have you worked alongside someone who inspired you and showed you the way? What did he teach you?
Jean-françois Escoulen's knowledge and pedagogy were particularly rich. I learned a lot from him technically and humanly. I particularly appreciated the work of Yann Marrot and his gaze on the curve, which is of paramount importance in giving emotion to anyone who looks at an object. And then there is Auré, his relationship with trees which is directly linked to his work inspires me a lot. This is the most important aspect of our work, the search for a beautiful curve that pays homage to the piece of wood placed on the lathe. However, I think that the work of research and creation is very personal, that it is obviously always inspired by the work of someone else but that it requires artistic emancipation. As such, I strive to work on a style specific to myself, to find my touch a little while taking care to keep the precepts of my fathers.
"Back to the roots", what does this name mean to you?
This name is very important to me. First of all because it took me a long time to find my way and once I found it I felt at ease, it was just a matter of going back to basics. I am urban, I have always been it and I am inhabited by a desire to get closer to nature, already because I want to be by its side in the simplest way and then to be close to my raw material. For the moment my life is in Paris, but woodturning is a way for me to stay close to nature and trees, hence "back to the roots"
What do you like best about your job?
This craft is just fascinating, anyone can sit around for hours watching the chips fly. What do I like best about this job? So many things because it is so complete! Seeing a beautiful curve take shape under the tool unrolling the chip of a piece of wood and discovering its grain, I think that's what gives me the most emotion.
Why the Lavoir as a place of residence?
On my return from the Var I especially did not want to lock myself in my garage. The idea of ​​a multidisciplinary and human place of creation made it possible to develop my creative ideas, to discover other materials and to share other techniques with people overflowing with talent and artistic impulses. It is the creative emulsion and the desire to share that brought me to the Lavoir, but it is also a way of making my art known today little known.
How do you use social networks in your job? Do you think that today it is an asset for craft trades?
Today there are structures allowing aid or support for craftsmanship, but it is still far from sufficient. For example, in France there is no statute related to crafts. We are suddenly in constant balance between the Chamber of Trades and Crafts and the House of Artists which for each of them do not best represent our know-how and our needs. That is why I consider it essential to talk about our work to as many people as possible and for that reason social networks are a good communication tool.
I have observed a large number of bowls in your work, is this a way for you to be closer to the daily life of others?
Some people find it difficult to see themselves eaten from wooden dishes. Yet we ate in wooden bowls long before ceramics. What I like about wooden tableware is the idea of ​​bringing artistic craftsmanship into everyday life. I like to get used to the idea that a wooden bowl will age over the course of its life, become deformed, mark itself over time, a bit like a tree can do in its natural environment.
Do you specialize or do you prefer to work according to the opportunities?
I don't really want to specialize and my goal is not to do so. Today I do a lot of utility (bowls, salad bowls, boxes,…) because there is demand and it's a good way to get my hands on a job that is still new to me. Today I'm making bowls, tomorrow I'll do something else, I think it's doomed to evolve. Ultimately, I would like to focus on the unique piece. I do a lot of testing of paints and textures that I would like later to integrate into more creative pieces. My production today is in a way the test phases of a more artistic creation.
How would you define your style?
Hard to say given that I'm still looking for it today. There are different styles of shooting; traditional turning for the legs of tables or stair balusters; and contemporary turning. I register in the second area. I like the very simple and refined shapes with a contrast linking the paint and the effects of textures giving a more contemporary aspect to certain pieces which are nevertheless very classic. I am in constant research so I do not think one day to be integrated into a particular style.
What is your relationship with wood?
My relationship with wood is almost intimate because I seek by the precision of the gesture to sublimate it so as not to spoil a piece of wood. I love its texture, its smell, watching how it takes in the light, its diversity and the idea that I will learn about it all my life.
What are your future plans?
I would like to eventually work on bigger pieces and put myself a little more than I do today in sculpture. The sculpture mixed with the turning on wood makes it possible to widen the field of the possible ones. Also, I have a few sketches lying around that I never really dared to do, it would be time to start one day.
To put a stop to this exchange, do you think we have returned to an era of handmade, to a decline in industrialized design?
The industry has made design accessible to everyone and it should not be denied. However, it should not take precedence over craftsmanship, it is know-how that is an integral part of our cultural heritage. I think that we arrive at a kind of cohabitation, at a mutual respect, the design today integrates the handmade and noble materials. I see more and more designers approaching local artisans for certain projects. As with many things today, it is important to think local.