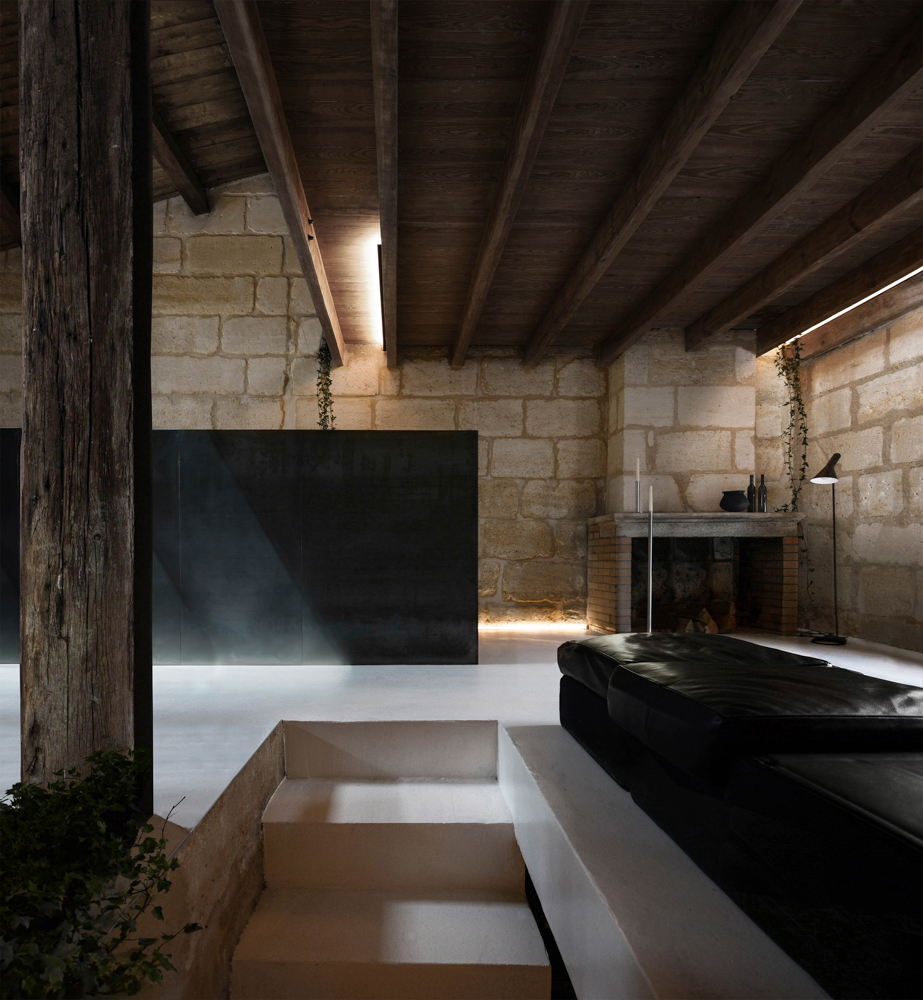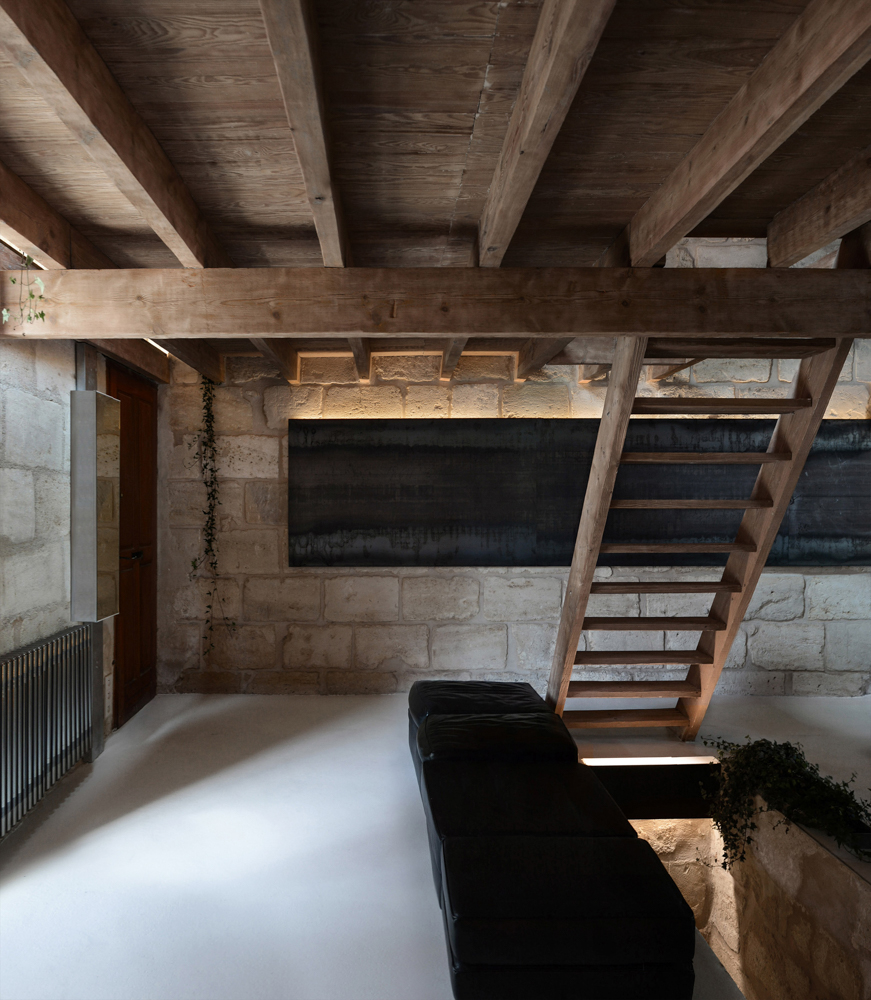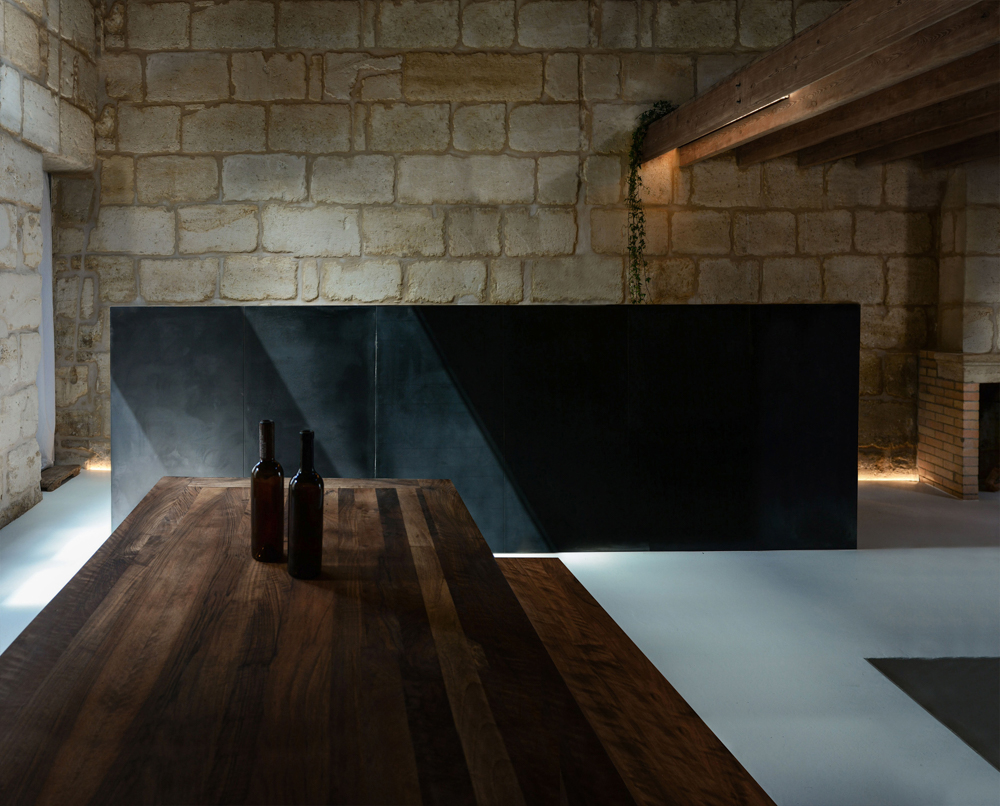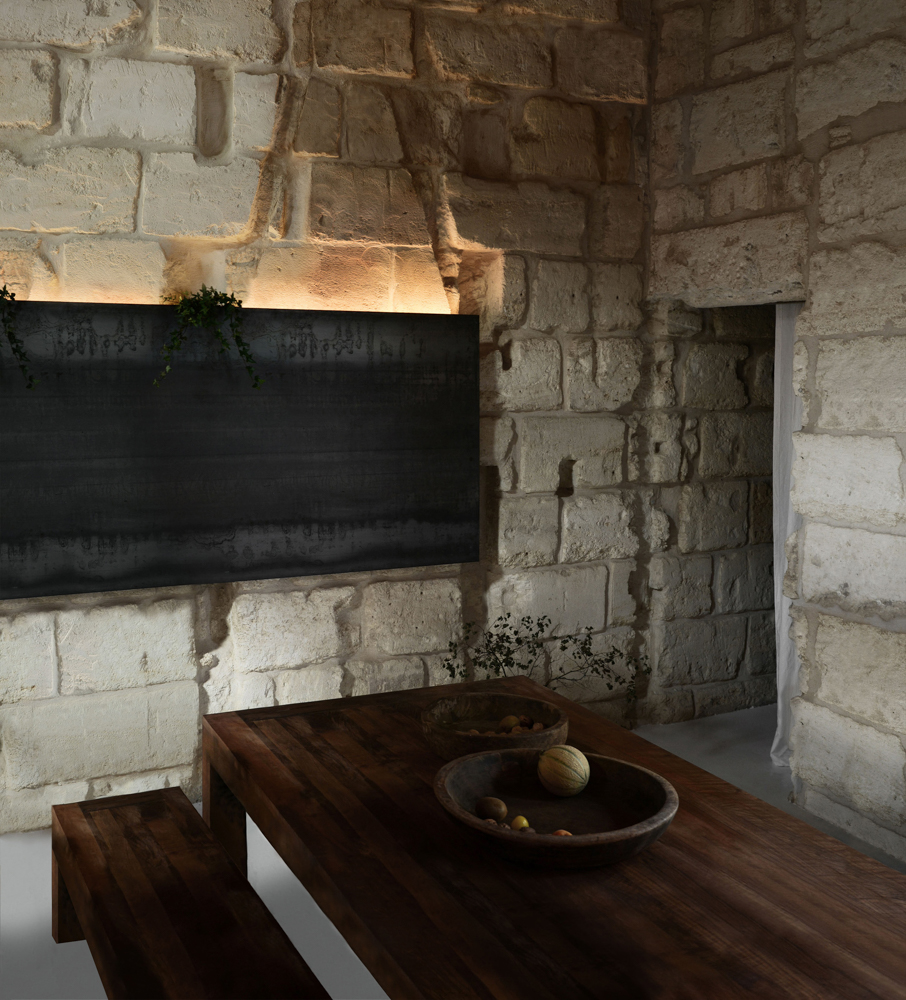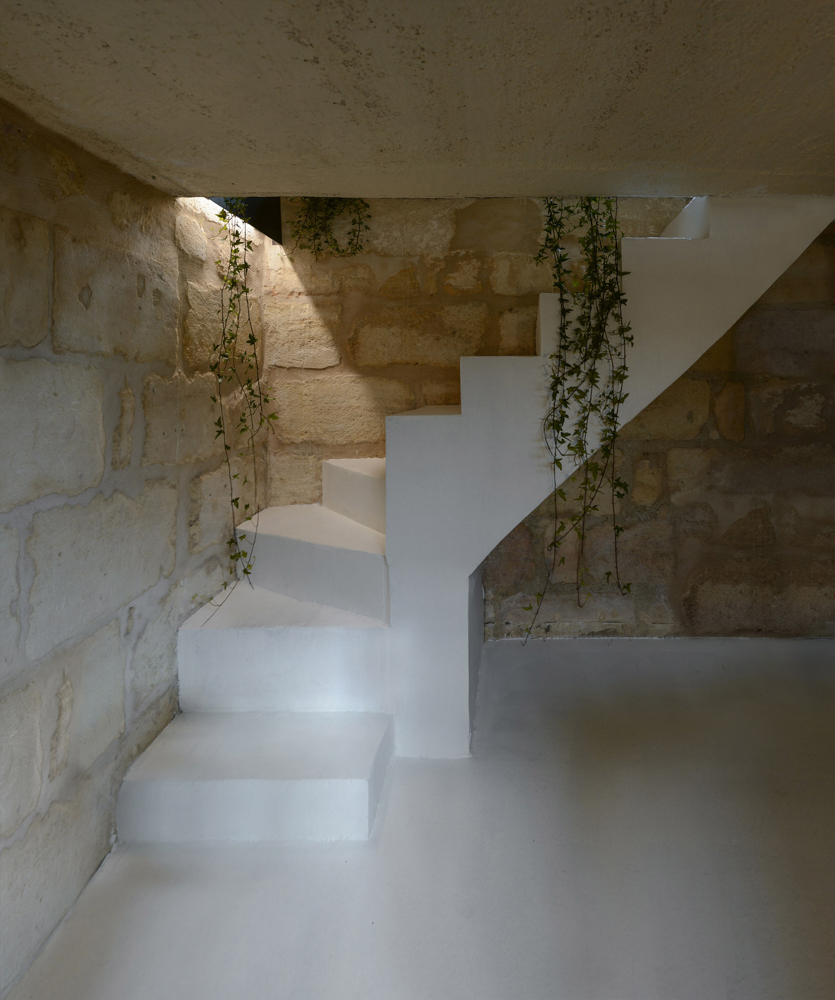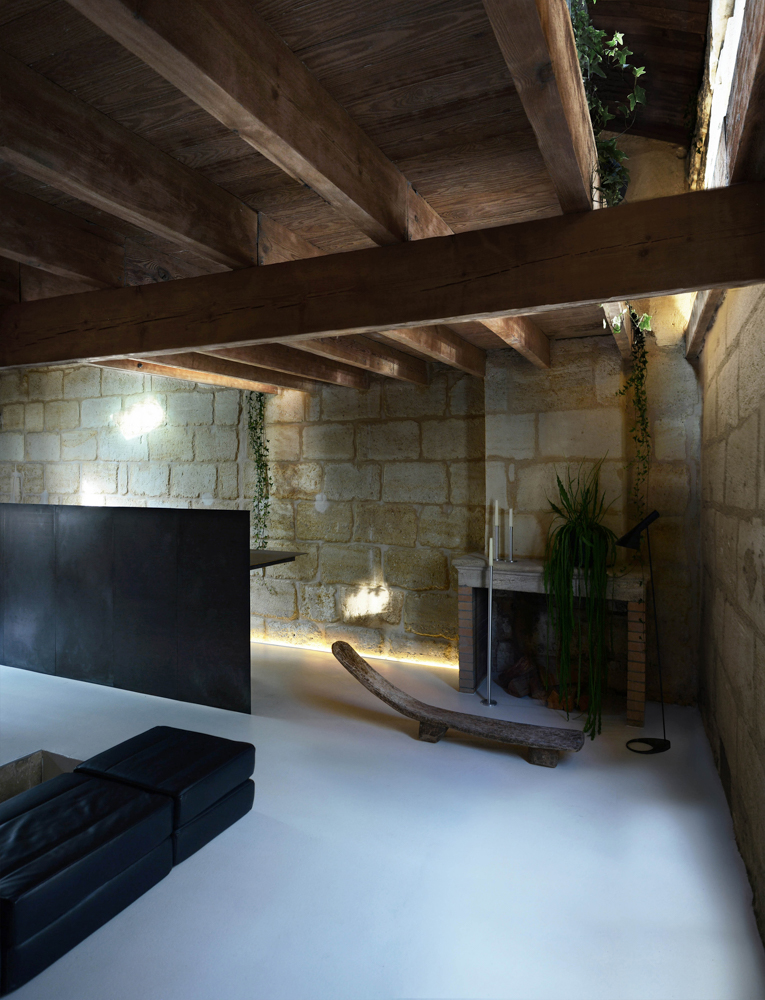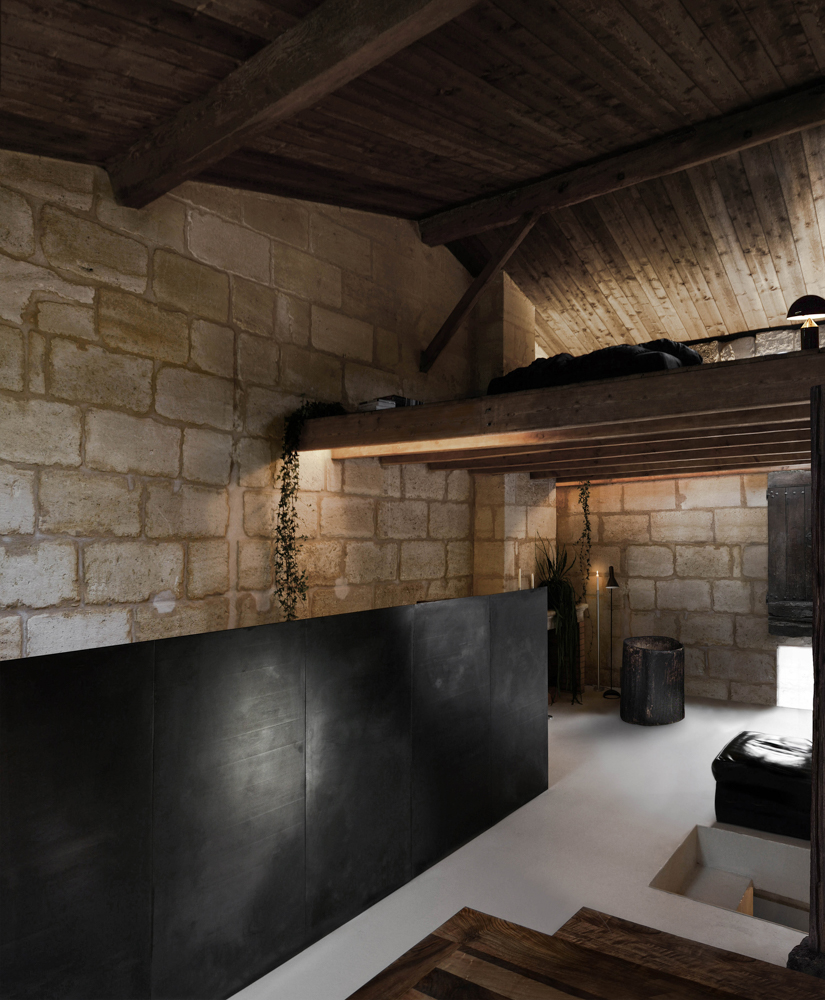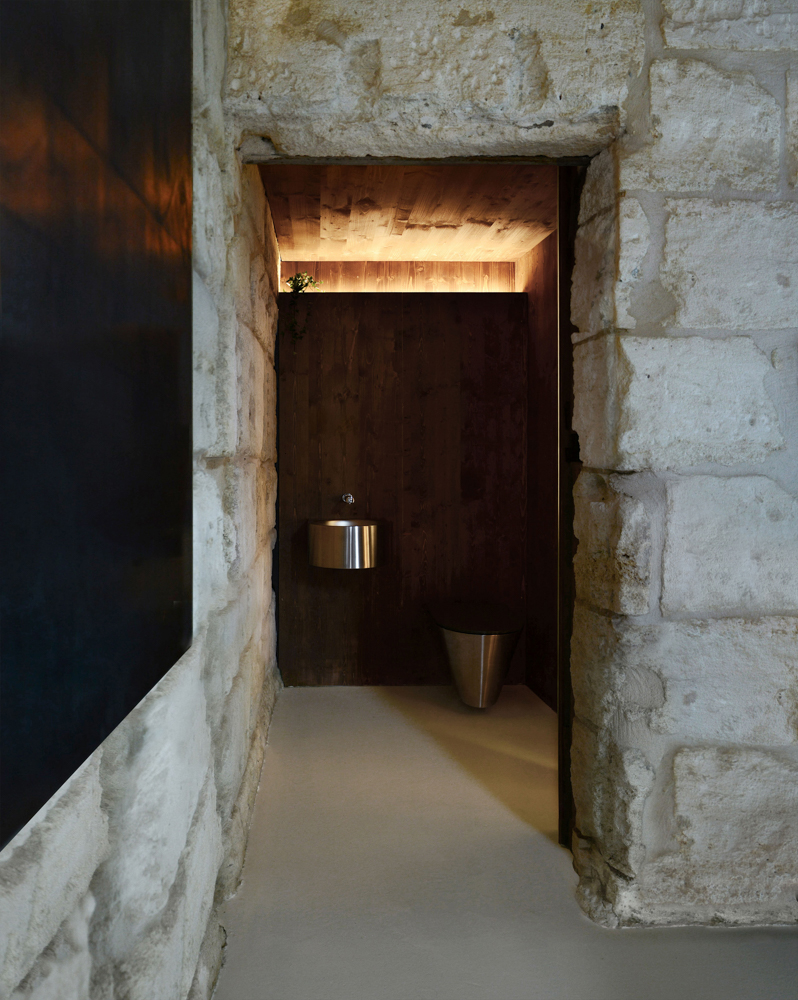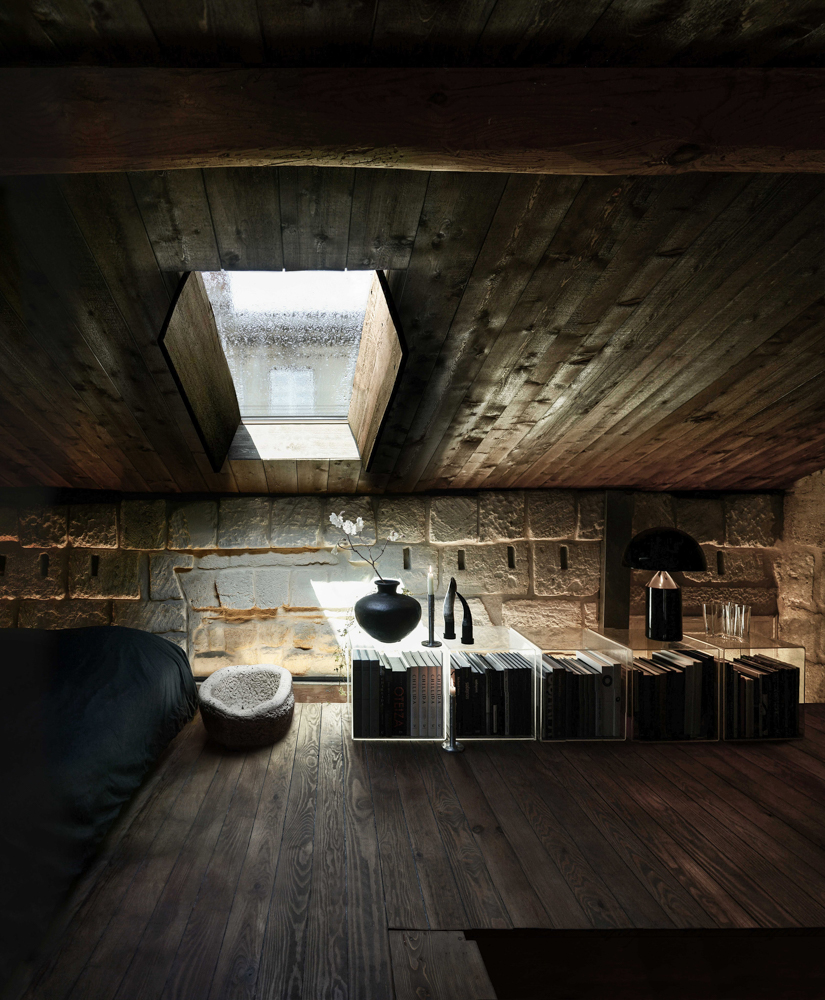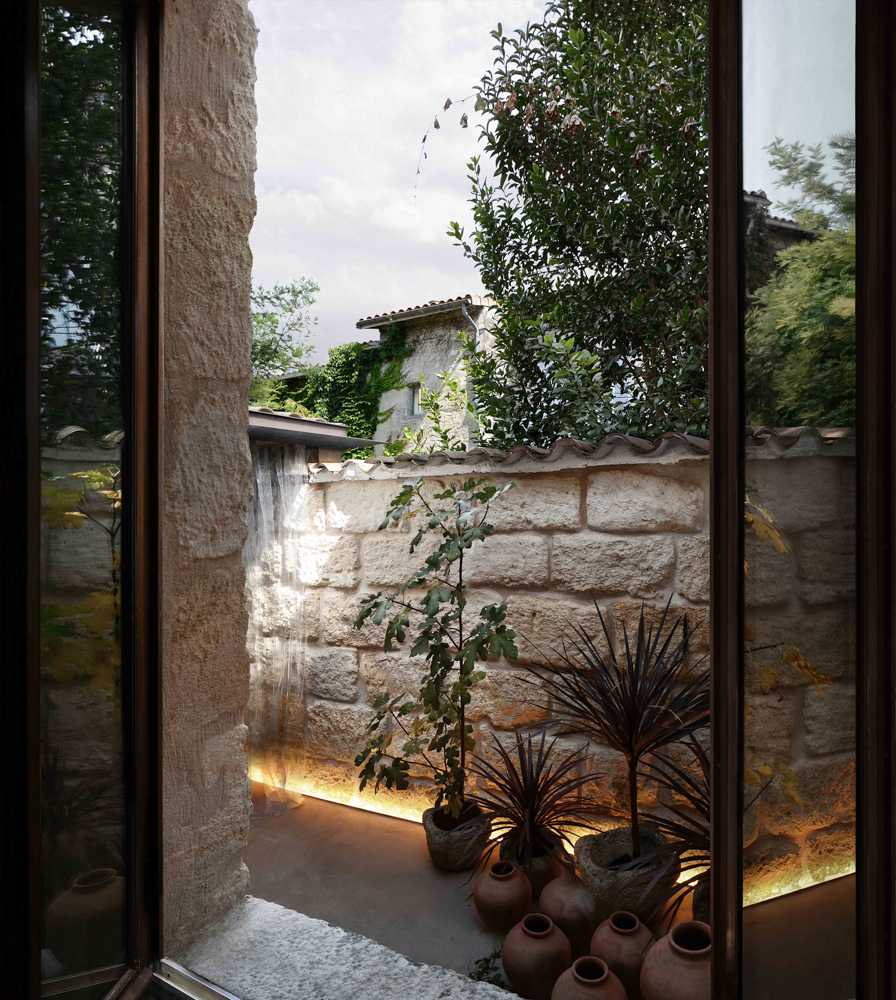 Stone house
Theo Coutanceau Domini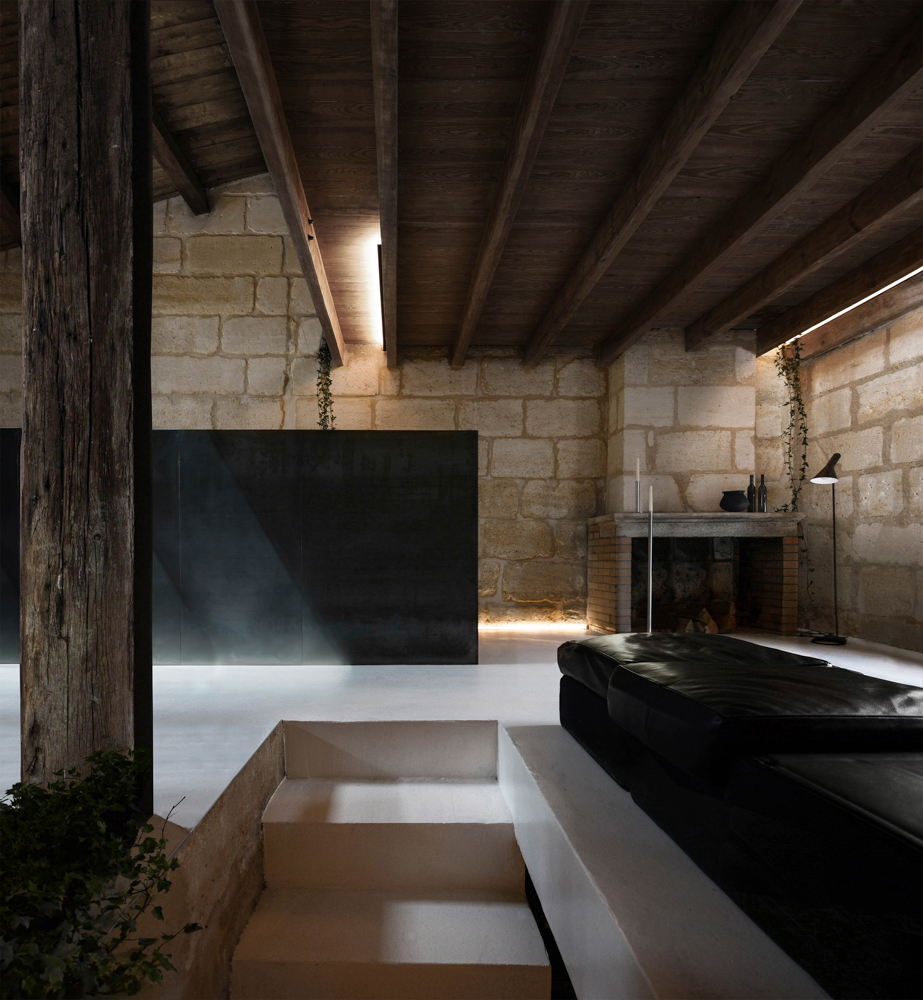 In the heart of Bordeaux, in the historic district of Sacré Coeur, hides a renovation of great sensitivity. Imagined by the architect and photographer Theo Coutanceau Domini, this project takes root in an old stone construction, which reveals a certain propensity to conceive architecture as an experience of destitution, a confrontation with the essential.
Witnesses to years of occupation, the existing structural parts and the thick stone walls were exhumed there to underline the archaism of their materials. Nothing is really squared or straight, but the proportions are exact.
Cleaned of the marks of glue, paint and other coatings that the years had imposed on them, the woodwork was sandblasted to reconnect with the thickness of the material and reveal the aesthetics of the grain of a wood. The insulated sloping ceilings clad with rough-sawn fir frame battens have been stained with walnut stain to saturate the expression of their veining and reconnect with the nuance of their surfaces. The absence of finishing claims their imperfect beauty and enriches a natural roughness that brings them closer to their original state. The old wooden floorboards are impregnated with linseed oil and placed directly on the joists. They are exempt from the implementation of underlay or insulation in order to exacerbate the poetic creaks of wood underfoot. Sitting on the ground, covered by the wooden planks, the smell of smoke in the hearth, raindrops on the roof, wood crackling in the fire, urban noise somewhere in the outside world... Here, the influence of place makes you think things differently.
One lives there surrounded by little, freed from the affectation of rich furniture. The space focuses on bare necessities that encourages us to re-examine the notion of comfort and expose us that luxury lies more in the way we experience a space than in the appearance of precious elements. There are neither armchairs nor chairs, whose rigid forms inspire the constraint of the body. There are only a few black leather seats, a long bench carved from solid walnut trunks, and an imposing monastic table designed and made specifically for this project.
The living space and studio of the architect, Theo Coutanceau Domini gives birth to his projects in a sober atmosphere, amplified by the beauty of raw things, which isolates, questions, and summons the imagination.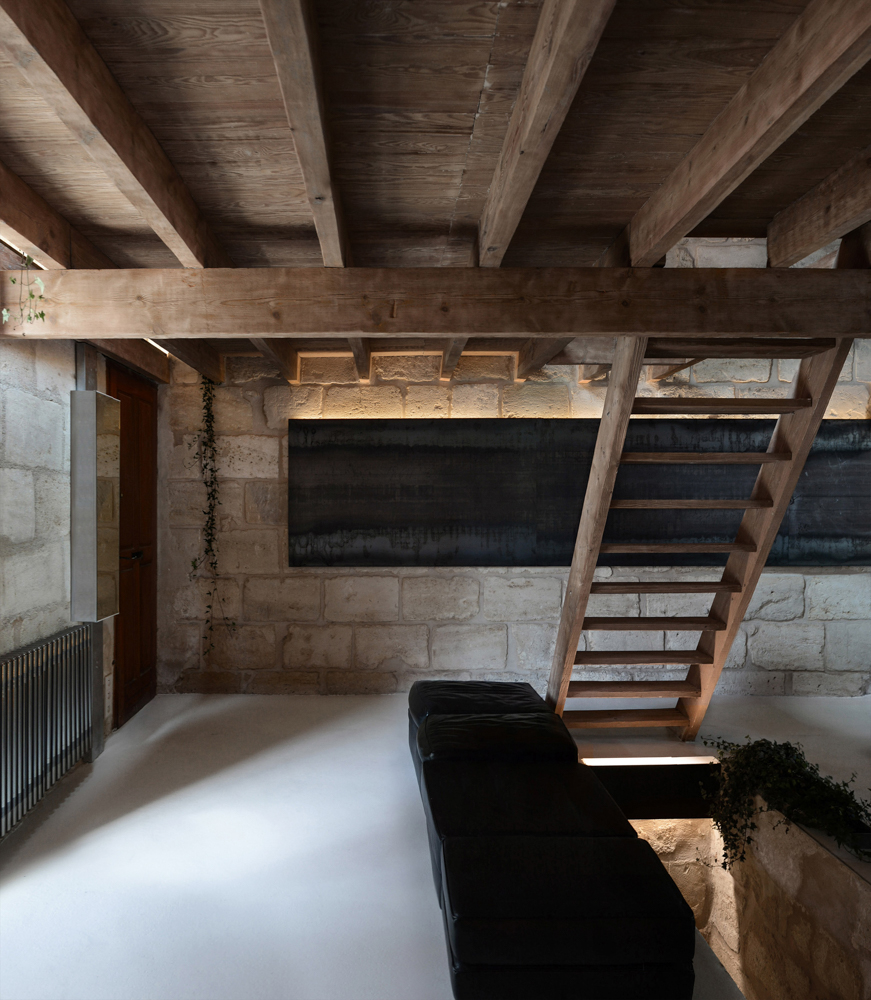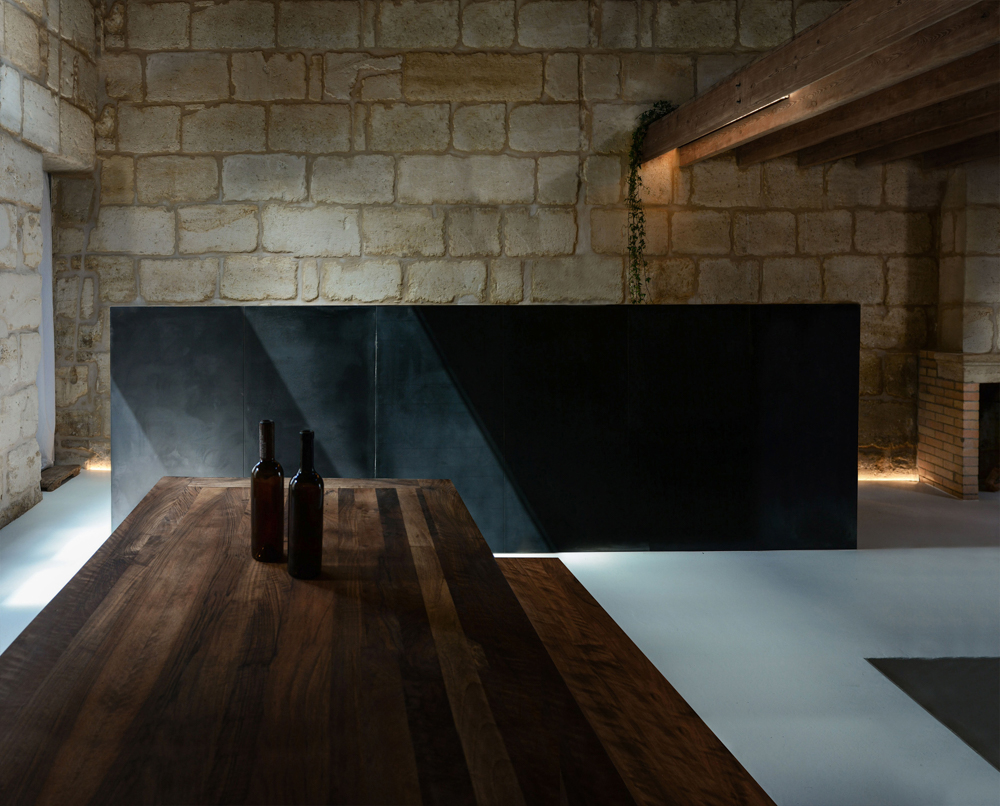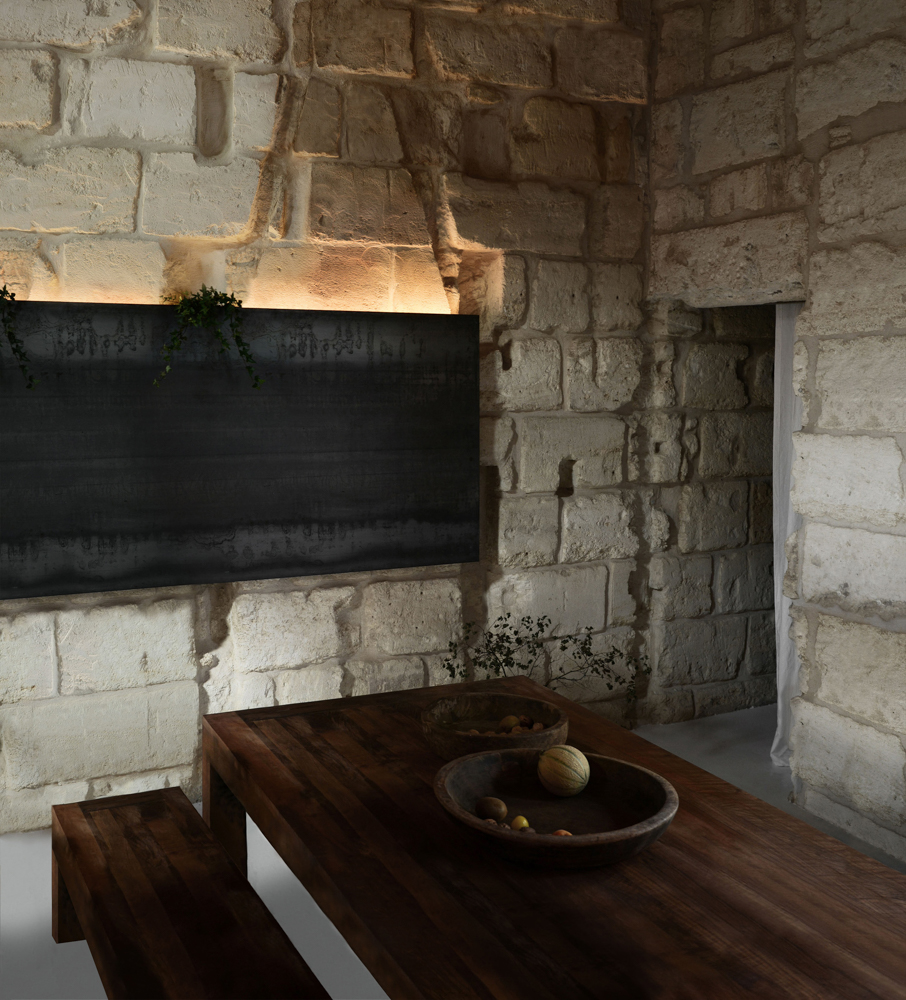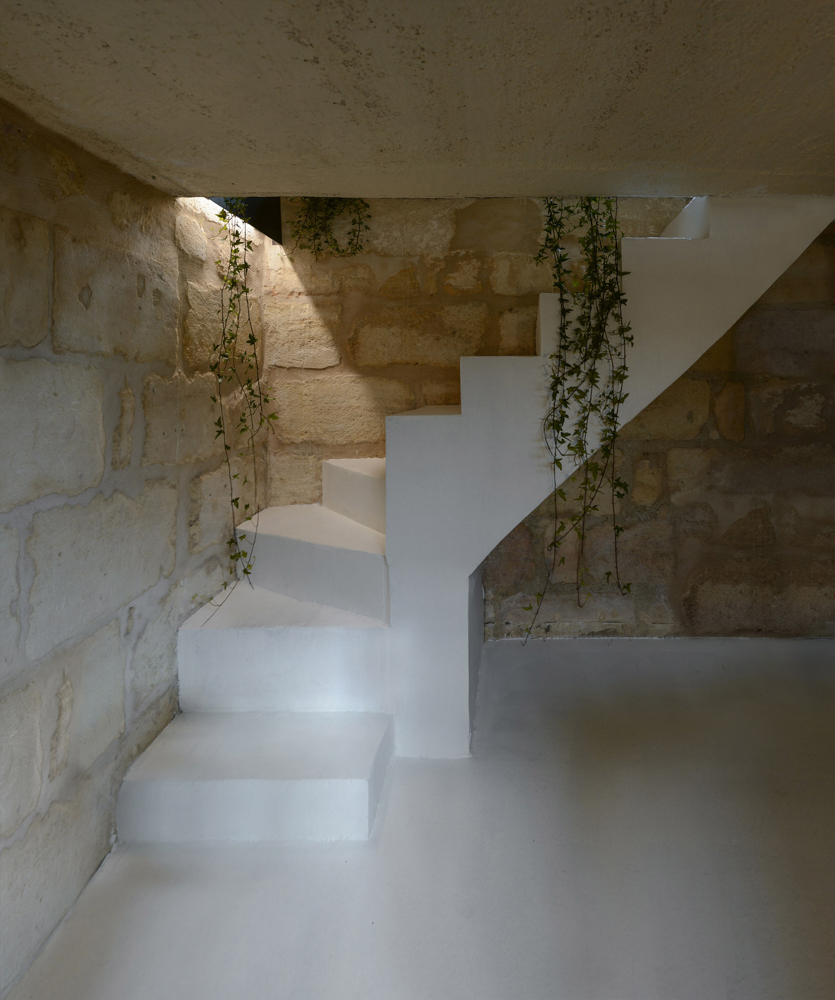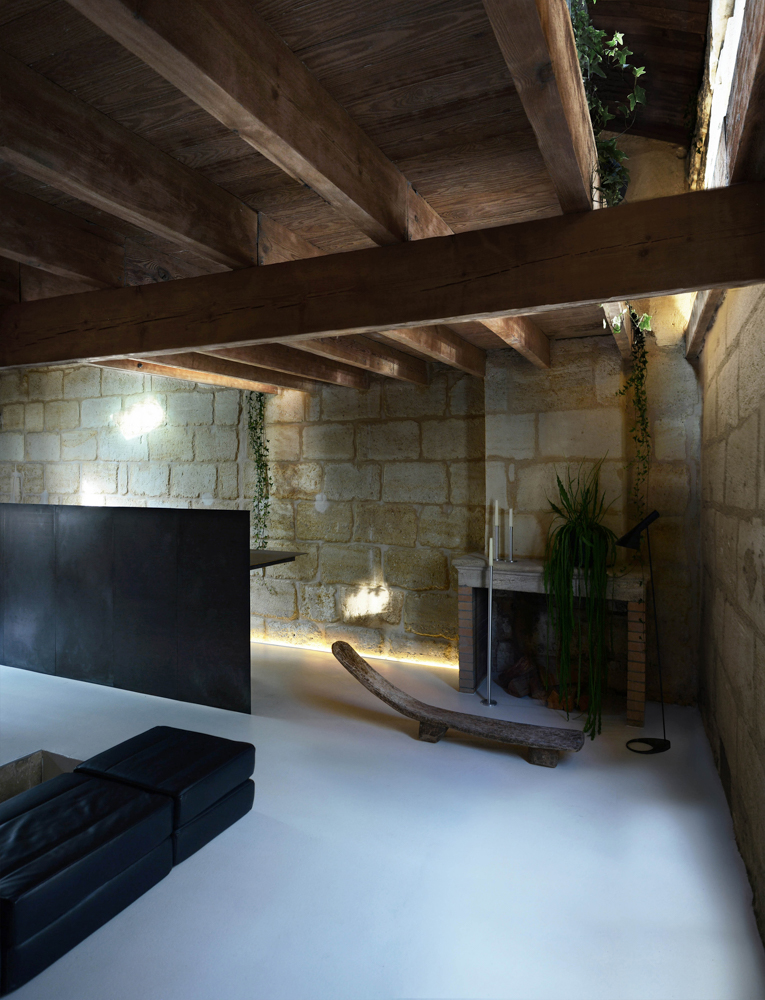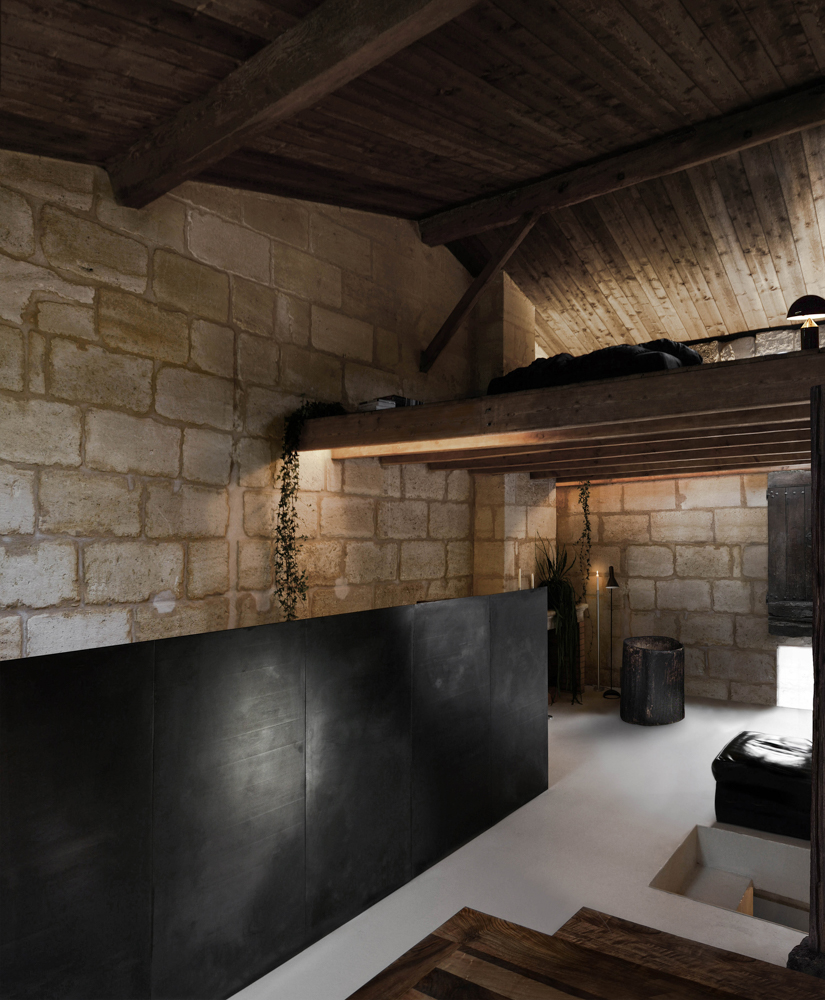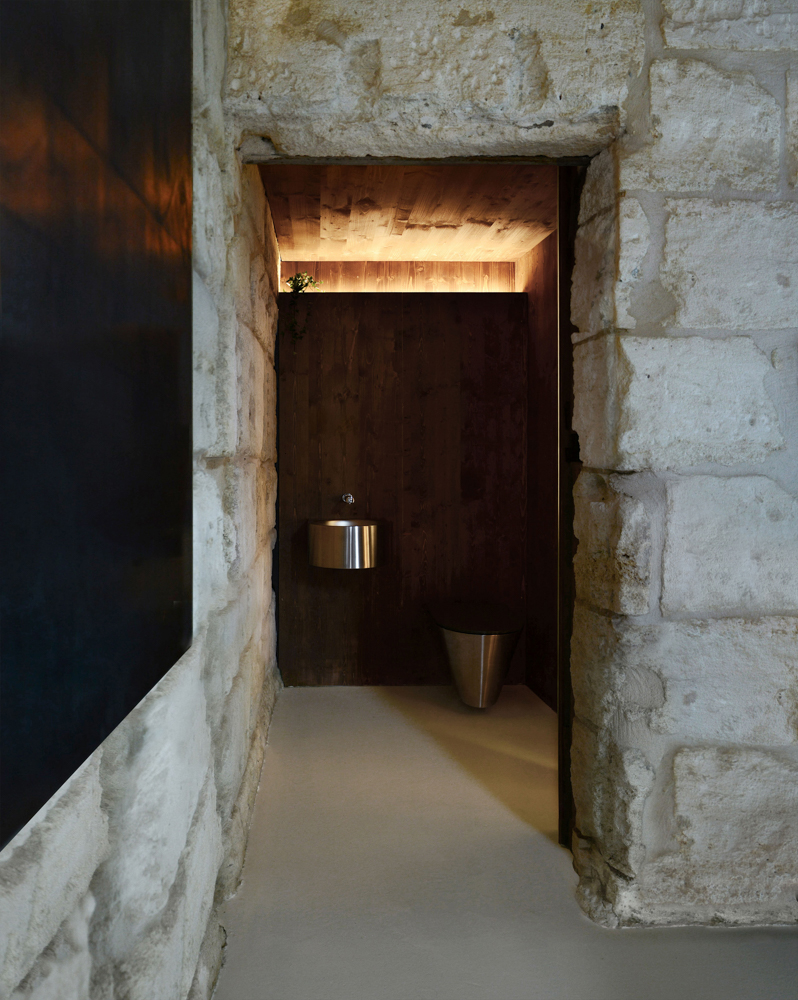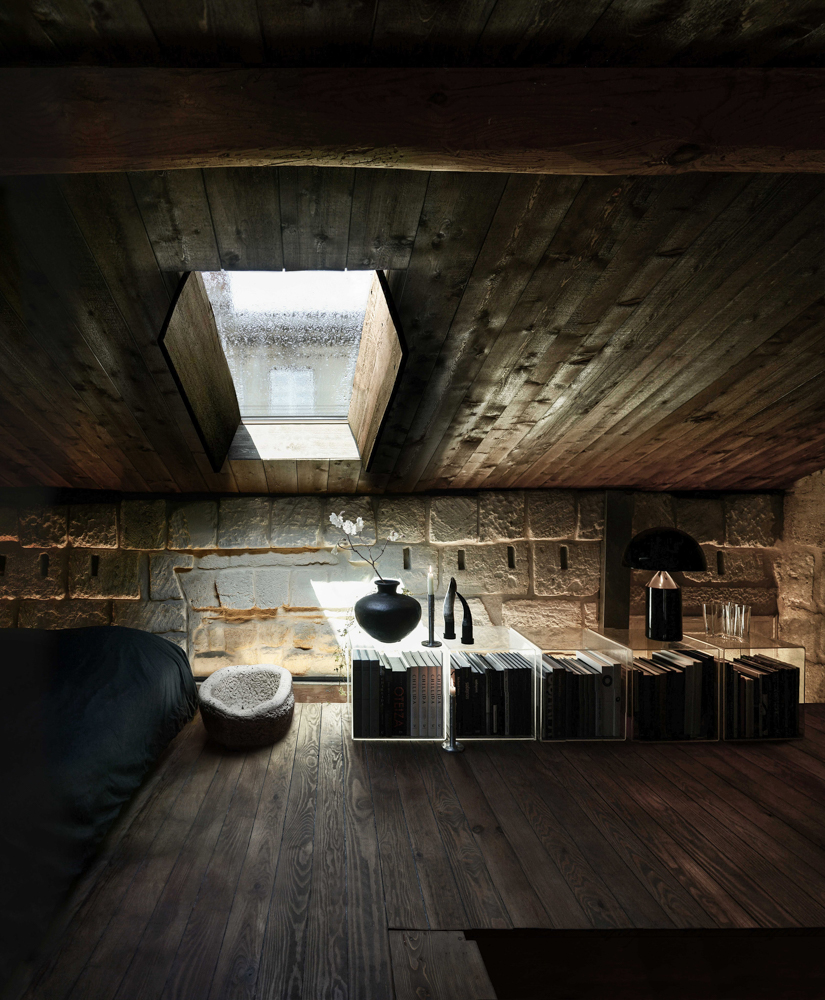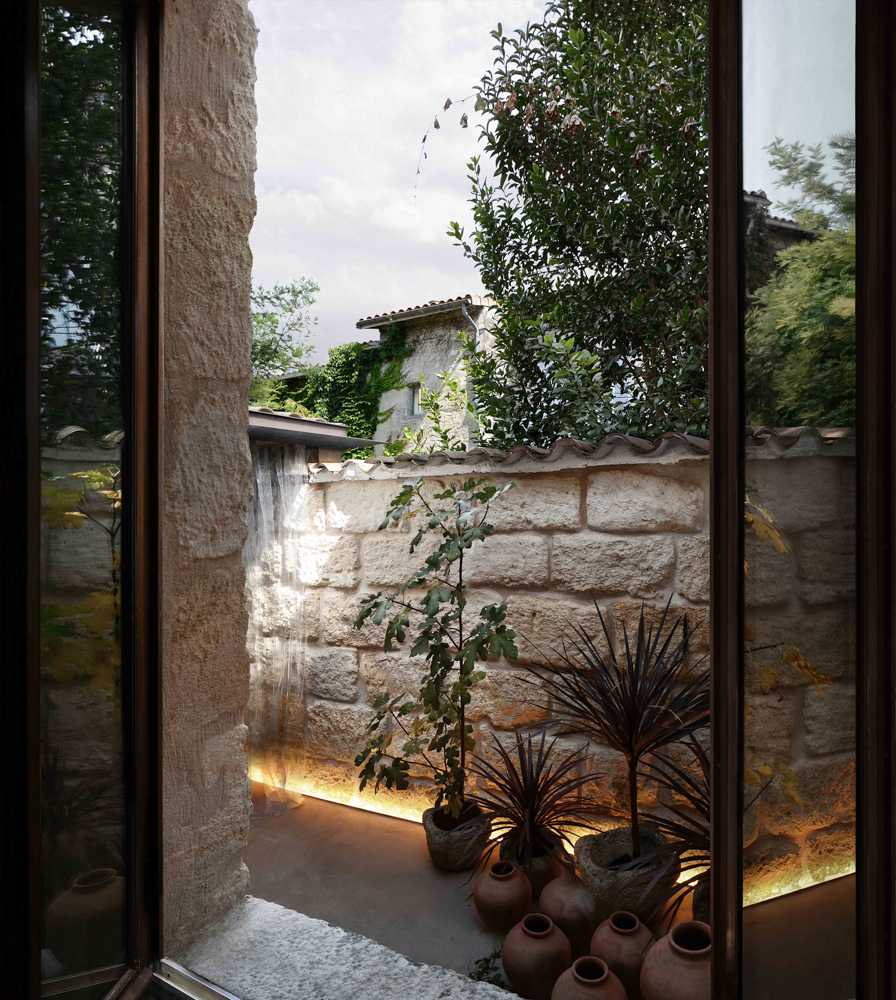 Photographer: Theo Coutanceau Domini
Location: Bordeaux, France
Year: 2021