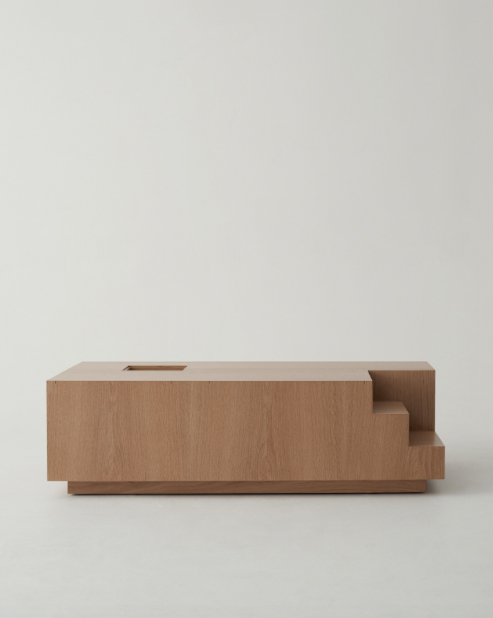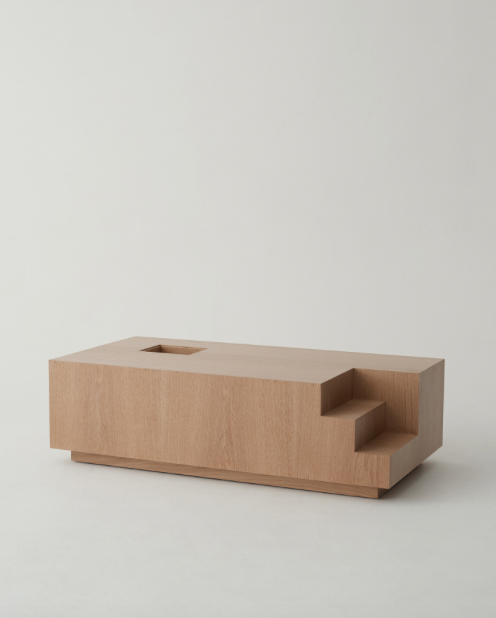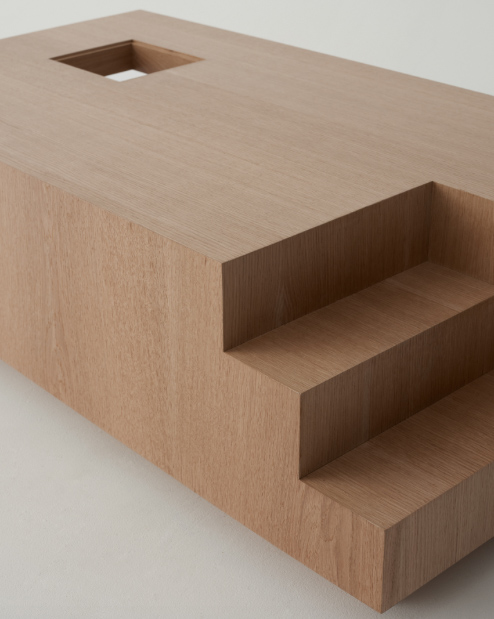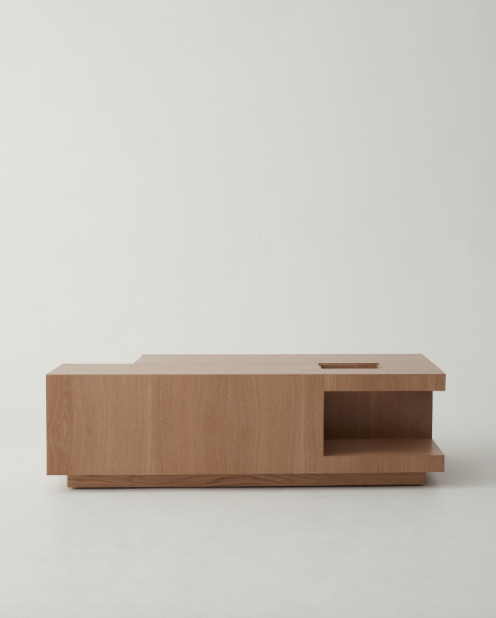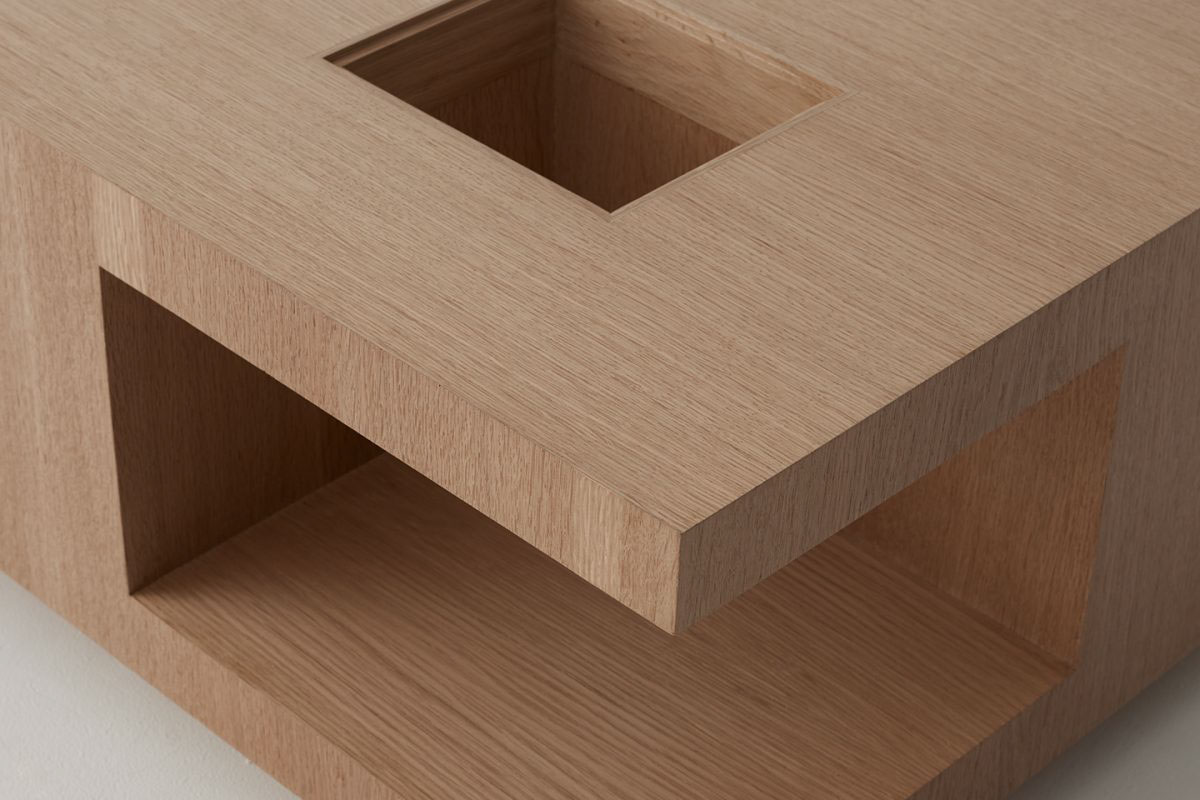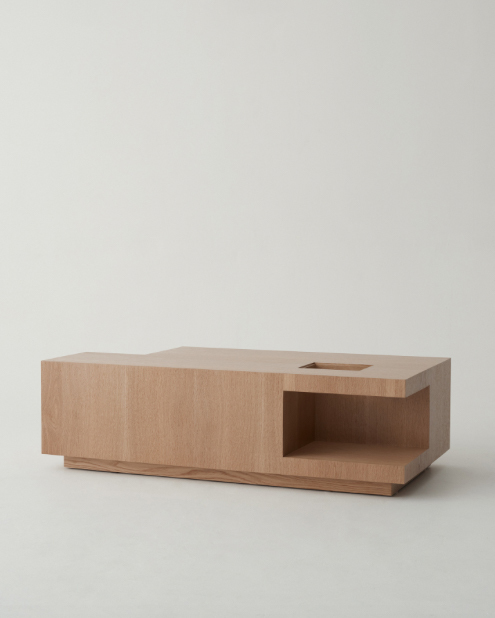 M Coffee Table
Daniel Boddam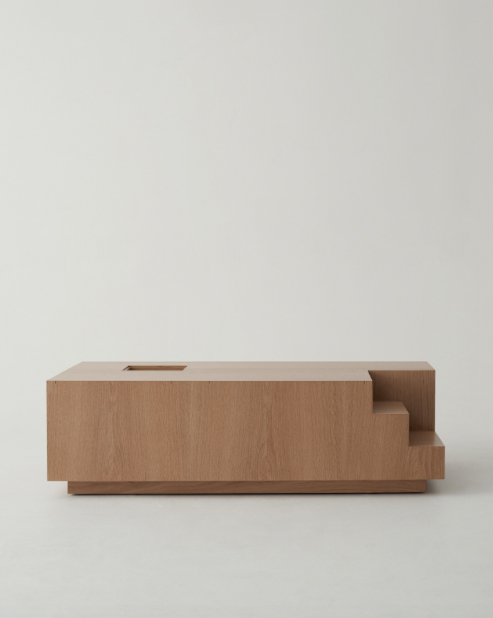 The M coffee table was designed by Australian architect David Boddam, inspired by European and American architecture. The collection is a tribute to simplicity, to the pure geometry of shapes, as well as to sustainable materials such as oak.
The M coffee table caught our attention for its transcription of architecture in a modern design. Le Corbusier's Modulor and the golden ratio define the proportions of this M coffee table. This is a study of scale; designed as a simple rectangular mass hollowed out at key locations making architectural details. Steps are then carved on one side of the table, while another side is treated as a room thus creating a space for books and works of art. An oculus was dug there to illuminate the interior of this "room".
Available in natural oak, burnt oak or lime treated oak.