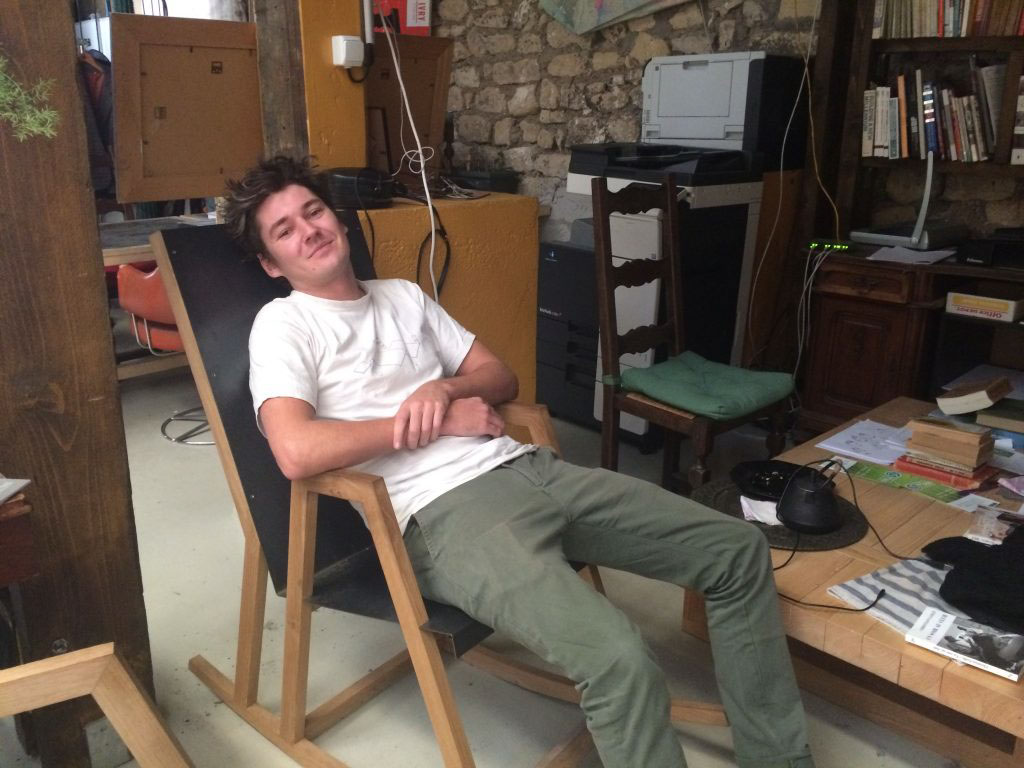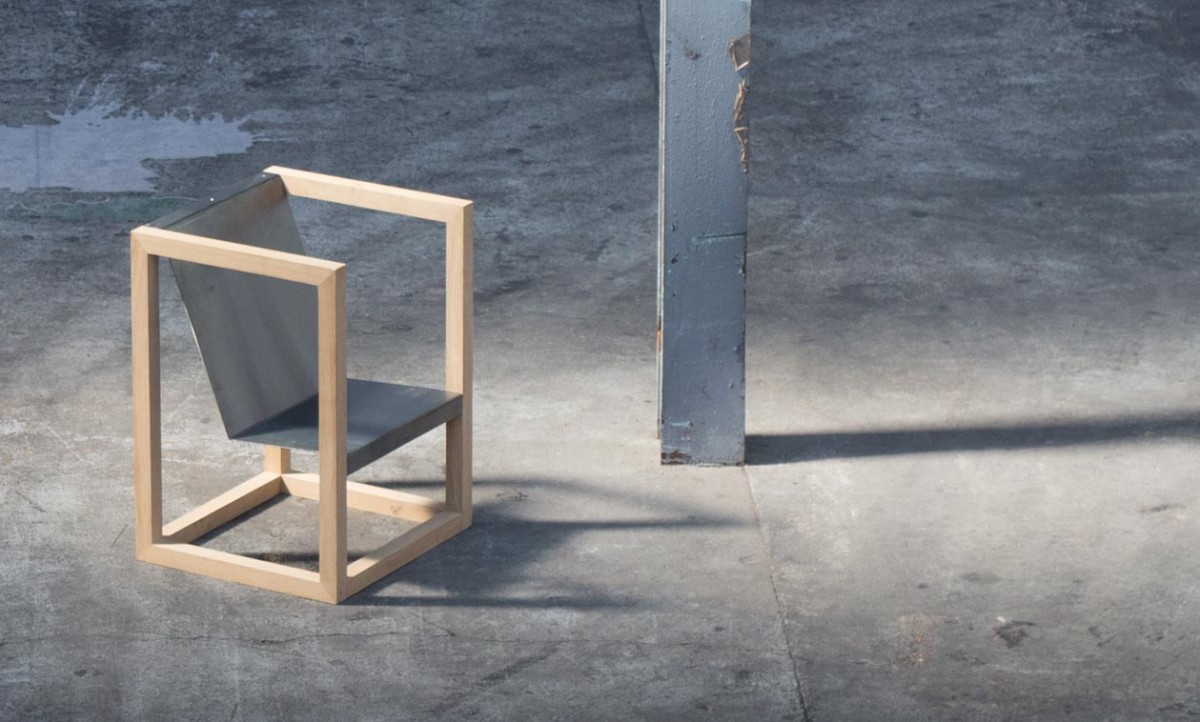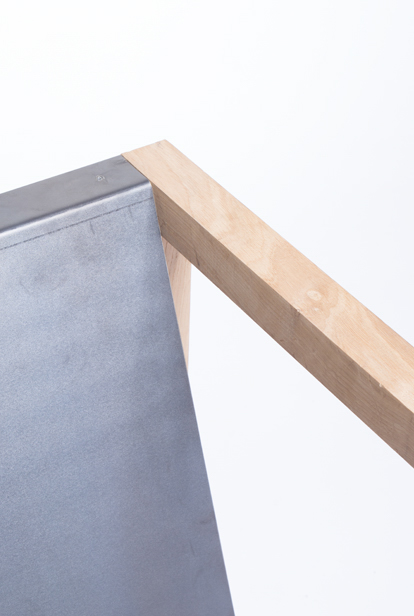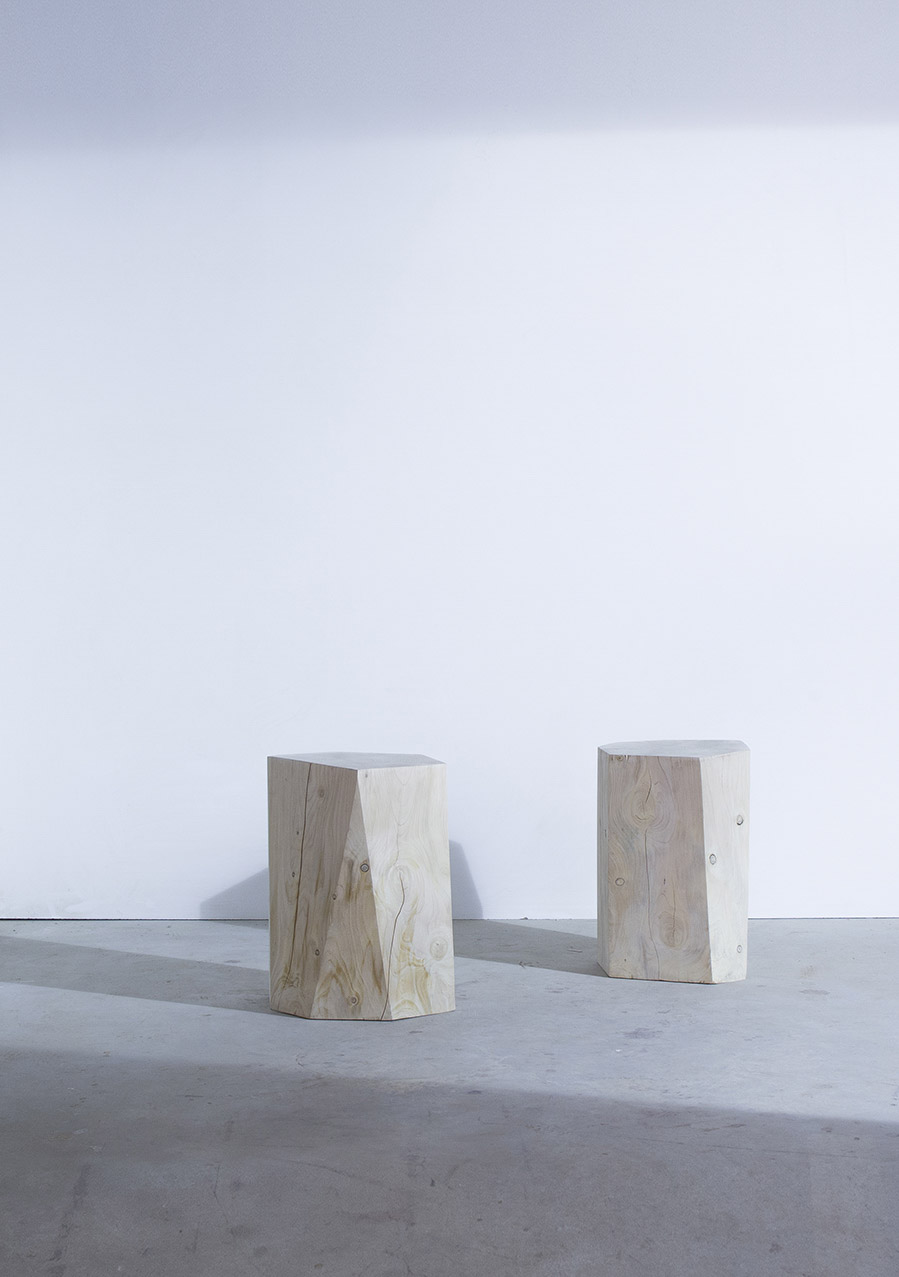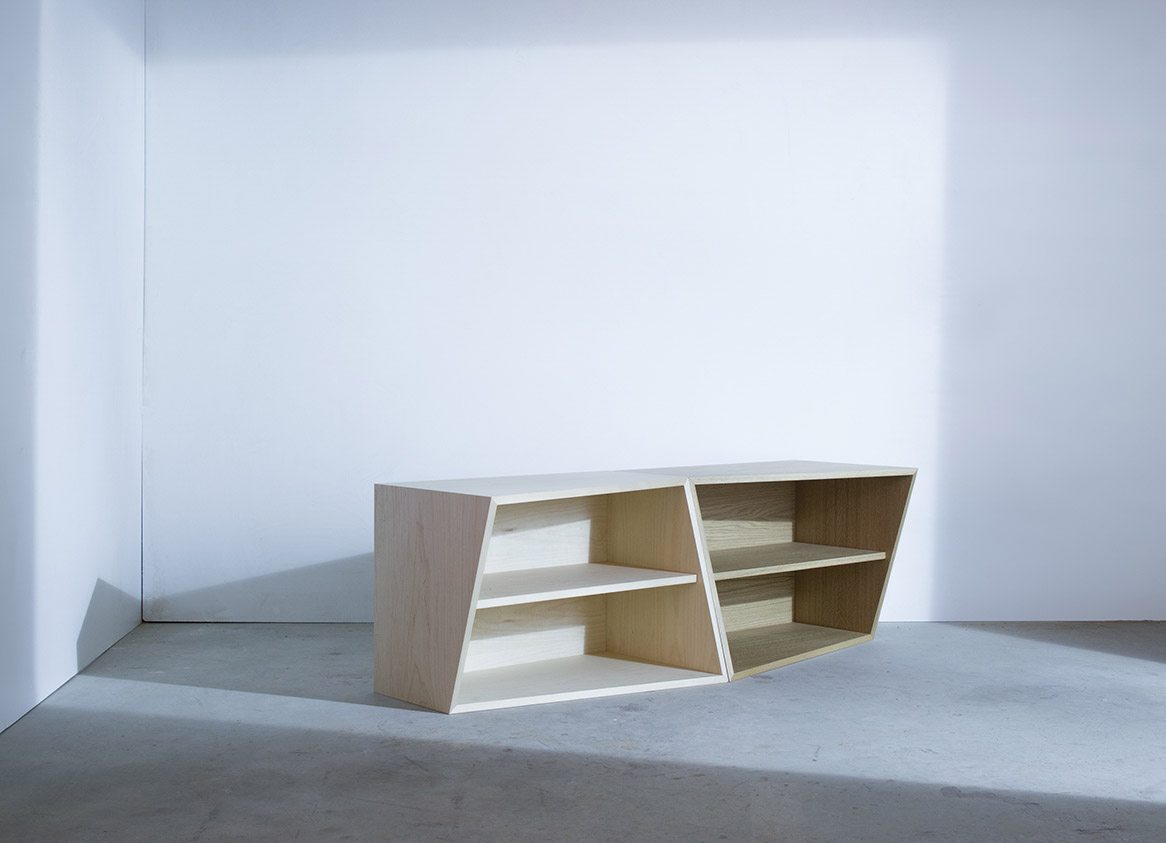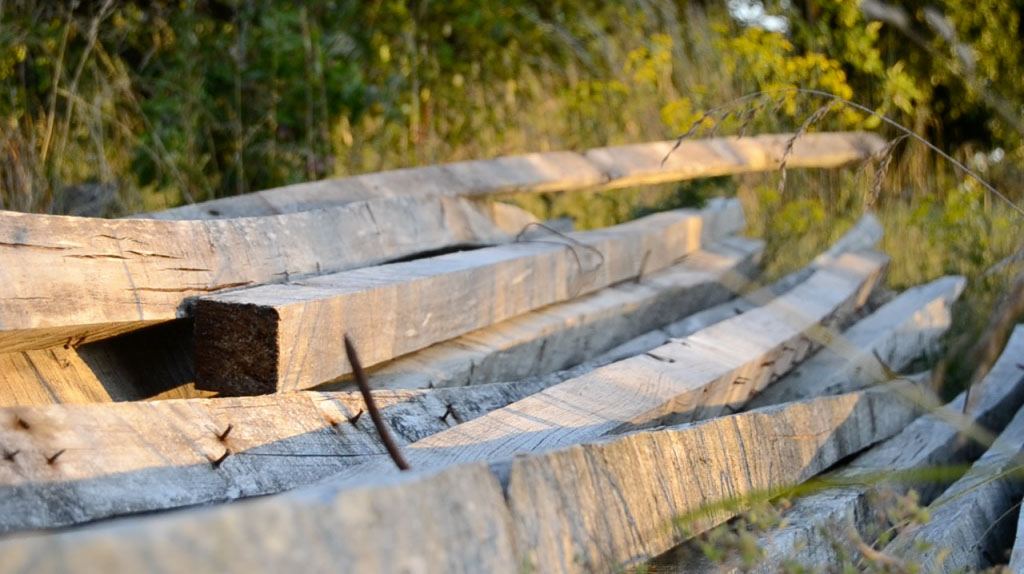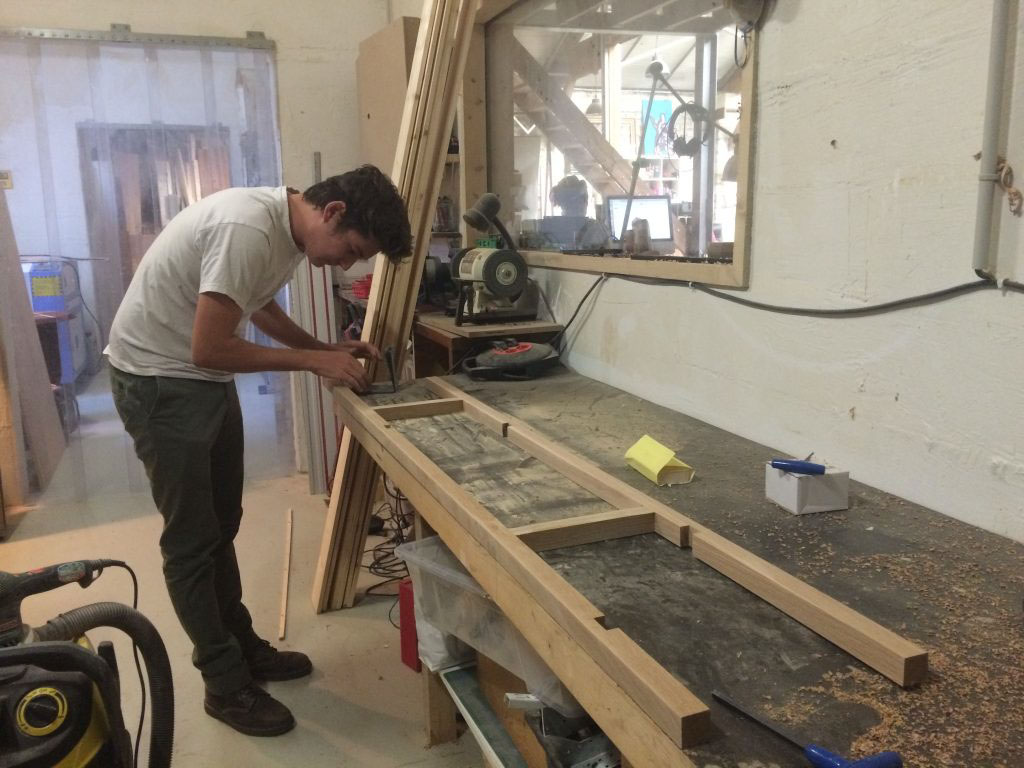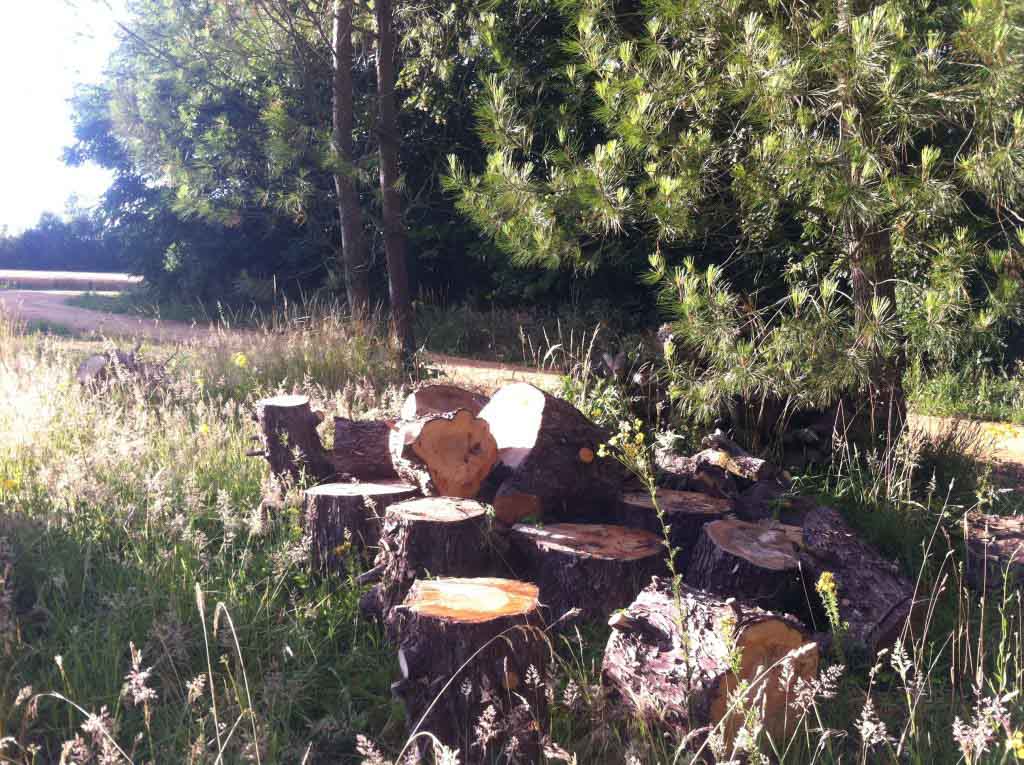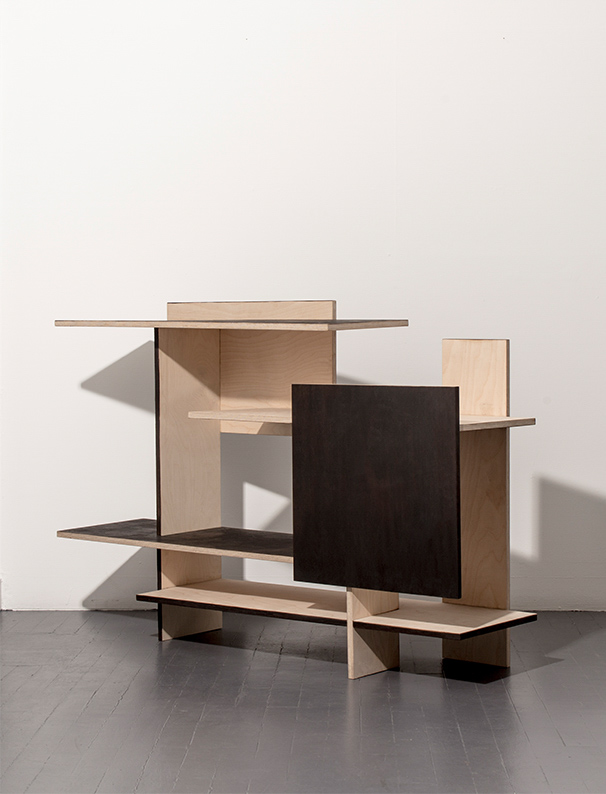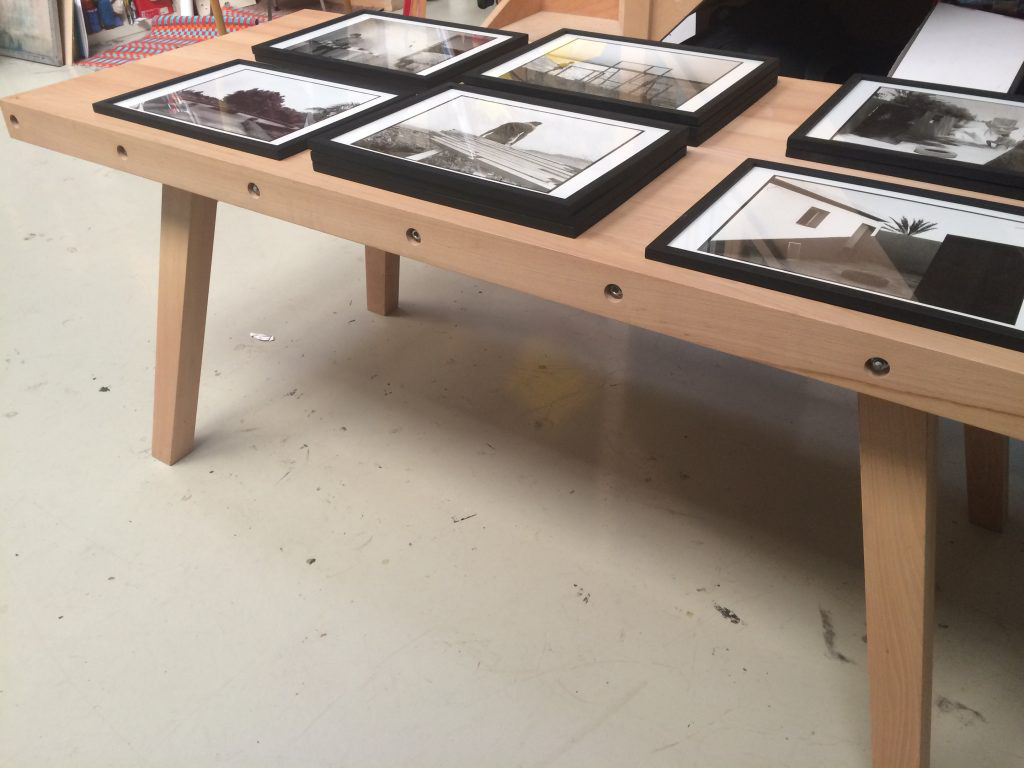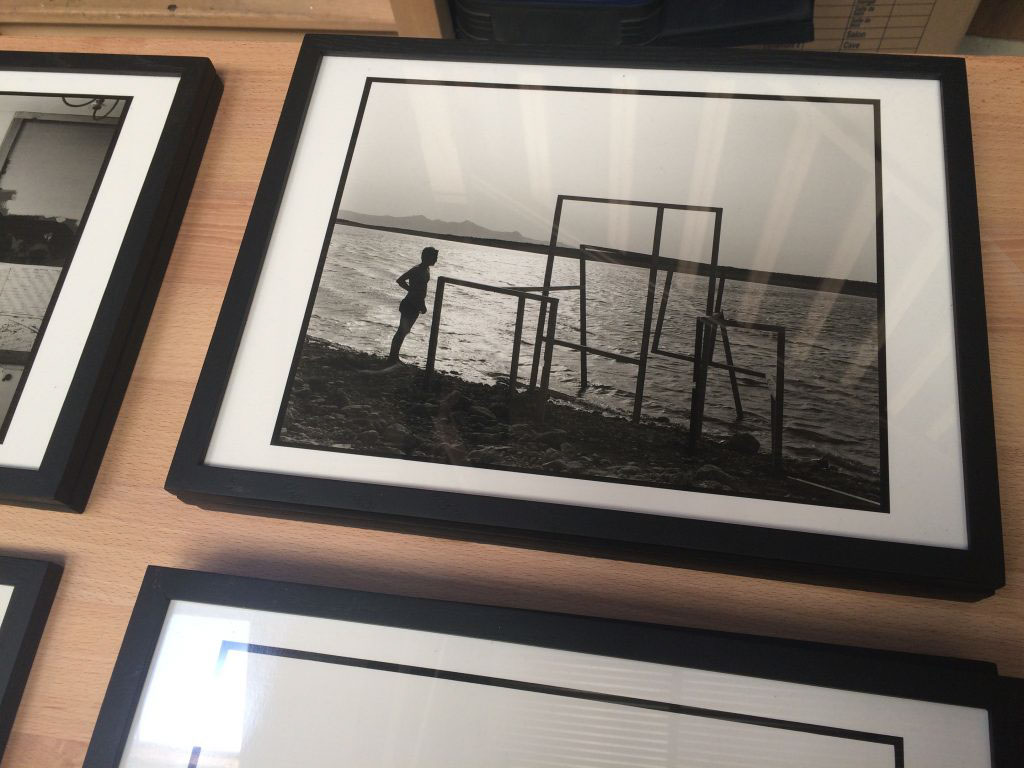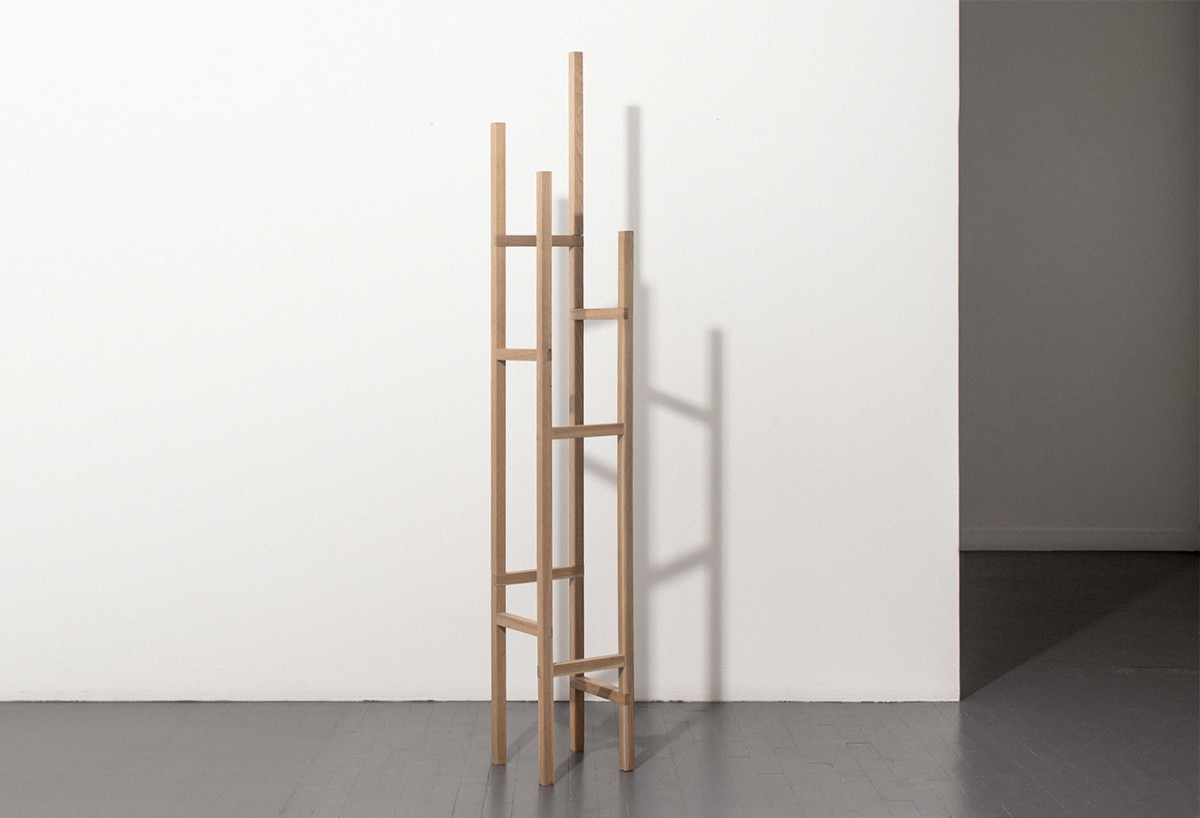 Ludovic Austria
Gueule de Bois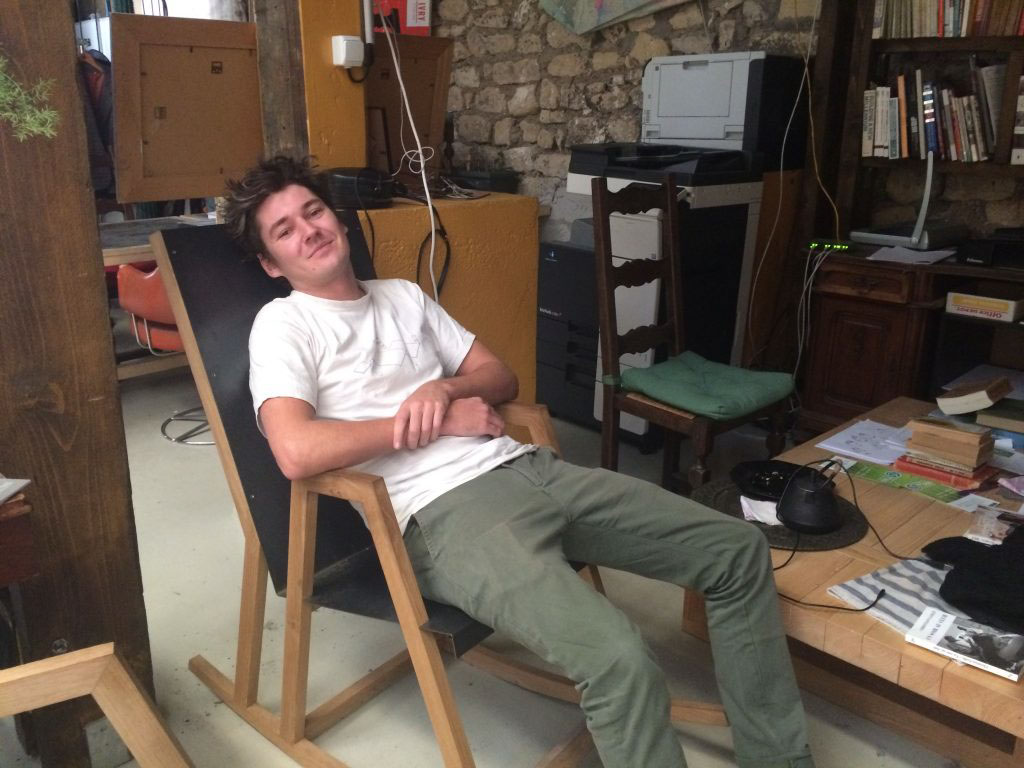 We met Ludovic, one beautiful autumn day in Ivry-sur-Seine, in this inspiring place that is the Lavoir. Ludovic is the designer of Gueule de Bois, a young company founded on several pillars including craftsmanship, local economy and wood. Created two years ago with Emmanuel, Gueule de Bois is for us the design of tomorrow. We explain why.
Why Hangover?
During one evening we had the idea of ​​creating a wooden furniture company. We wondered about the name and quickly thought of Hangover as a big joke. We went to Maison & Objet, and when we left we realized that we had not remembered any name, which confirmed our choice of Gueule de Bois. If we thought at the beginning that it would lack seriousness and credibility, it was nevertheless the most impactful.
Why wood?
While in design at the Beaux Arts in Angers, I instinctively worked with wood. At the same time, I created wooden furniture for my friends in my spare time. Emmanuel, who is a childhood friend, made him a business school. One day he offered to set up this business for me. Wood was obvious: his grandfather was a carpenter while my father, an architect, built quite a few wooden houses. As soon as I was little, I tinkered with him, I made wooden things, I have been swimming in it for a long time.
All your creations are created in France from wood of French origin. What do you like about 100% Made in France?
When you're 25 today, I think you instinctively have a somewhat responsible conscience. We started making our first prototypes while we were still thinking about the blueprint of the business we wanted to create. We then went to see a carpenter who works right next to my parents' house, we asked him for advice and he lent us a machine we needed. Manufacturing in France also means working with people who are next to you, having a relationship on a more local scale.
Have you never been tempted to go do this elsewhere, cheaper?
Obviously we are always tempted because we are looking for the cheapest craftsman to be able to produce quality furniture at reasonable prices. The question arose at the beginning, where we wondered if we were going to make the furniture ourselves. The step between "we do it ourselves" and China was relatively large, suddenly we said to ourselves that we were simply going to take the step between us and the craftsman who is just next door, near Nantes. . We also realized a posteriori that Vincent, the craftsman with whom we work, was apprenticed to Emmanuel's grandfather. Today, everyone exports their production to Portugal because it is half the price. We could do the same thing, but by producing in France we create significant added value within Gueule de Bois.
What do you like best about your job?
Interior design projects are quite pleasant. Make the tailor-made equation between a space and its history, the desires and needs of customers, and our creativity. Once the equation is solved, the rendering of each project is different. The progress of a furniture project is also interesting. Drawing it, doing the 3D, then the prototype, receiving the prototype from the carpenter, then finally the finished object, it's pretty cool to follow the whole evolution.
How do you choose the types of wood you work with?
We started with a frame salvaged from a construction site near where my parents live. We ended up with oak and poplar, which influenced our first pieces of furniture. It was essential for us to work with wood of French origin such as fir, oak, beech, maple. I won't hide from you that at the beginning we were looking for inexpensive wood. Only today we realize that it is not the wood that is expensive, but especially the labor. We also select the woods in relation to the aesthetics that we want to give to our furniture: a wood light enough to give it a Scandinavian look, or oak for a more rustic style.
What is Hangover's style?
I would say minimalist, both in form and in production. The idea is to make as few gestures as possible, to keep things simple, and to design funny but intelligent assemblies.
What is your rhythm of collections? How do you renew yourself?
We unveil three new pieces of furniture every quarter. At the same time, we are trying to do more interior design, tailor-made, create capsule collections, etc. For example, we are in the process of creating a scenography for the fashion show for Ludovic, a designer residing at Le Lavoir. We have the chance to work in a creative space in perpetual renewal. Among our achievements, we have already created a mobile bar for the La Parisienne brasserie, stands for Reebok and Android, and furniture for a contemporary art gallery in Paris. These are the projects that allow us to express ourselves differently.
What are your sources of inspiration?
From my studies at the Beaux Arts, I was attracted by the De Stijl movement of Mondrian, of Rietveld and the minimalist movement of LeWitt or Carl André (currently at the Museum of Modern Art in Paris - link). I have always kept to the minimalism of the 70s. After that, you have to come and tackle the wood over. Wood tells another story, it moves, it ages. There is an agency that I follow a lot too, which is called cigüe, and whose very raw approach I love to take a piece of wood and make the simplest possible gesture. Finally, of course, our environment at the Lavoir has something to do with our inspiration. It comes from the way we interact with other artists, artisans and creators. With Alexandre for example, painter at the Lavoir, I regularly discuss his work and his techniques with him. I don't know if that influences me directly, but it has the merit of ripening my thoughts.
What are your future plans for Gueule de Bois?
Quite a few interior design projects, even if we will keep the quarterly collections. We are currently working on a winery project in Nantes, where the wine will be produced within the bar itself. In the very long term, our big fantasy would be to be able to invest in a small forest with a sawmill and carpentry in which we could directly work the wood from the forest. The idea would be to manage the entire production process, without having to have intermediaries, to be able to tell our customers the story of their table, which comes from such and such a tree in such a forest.