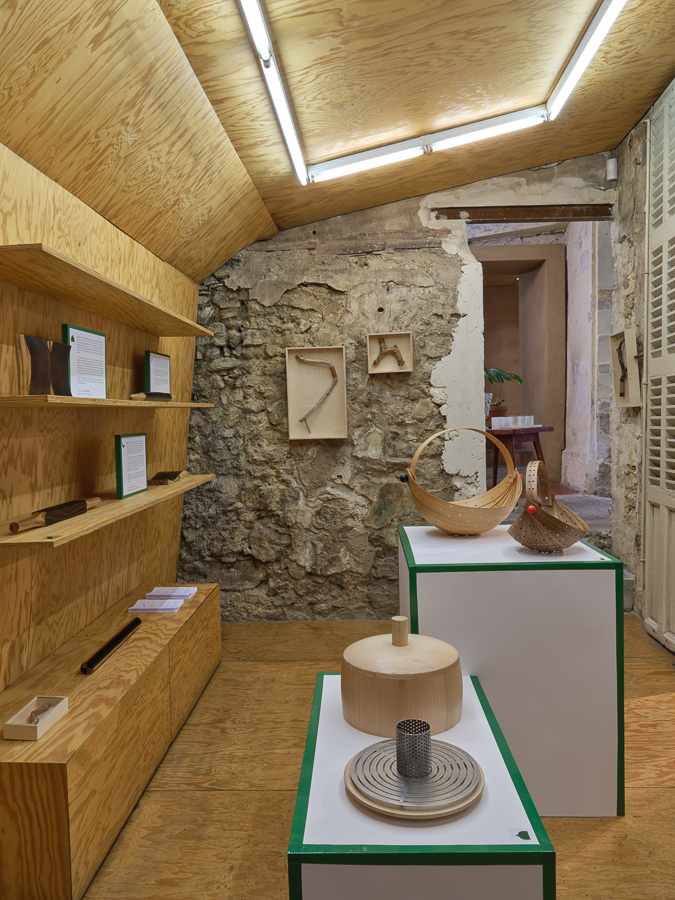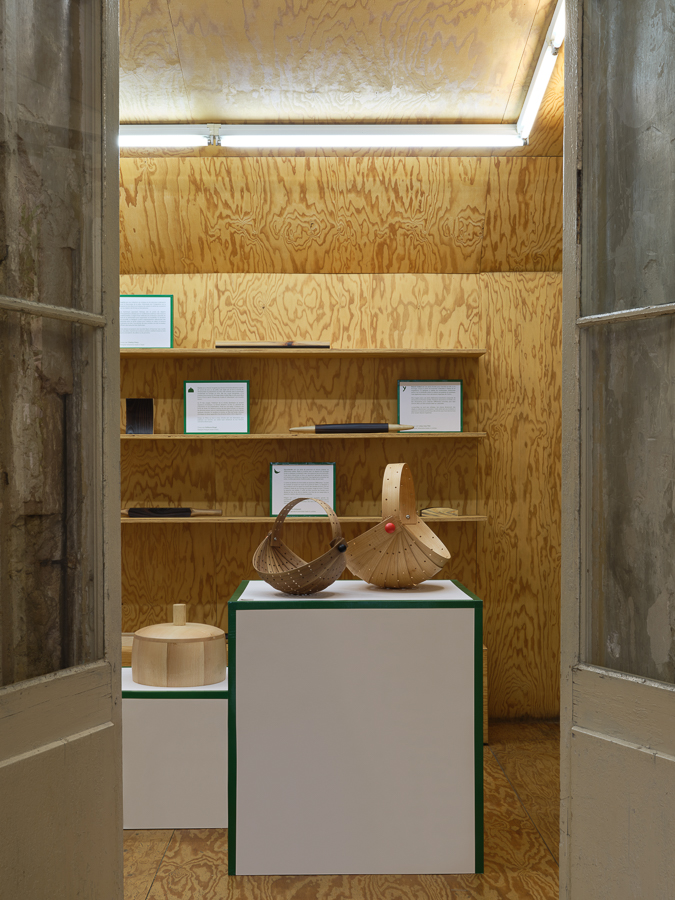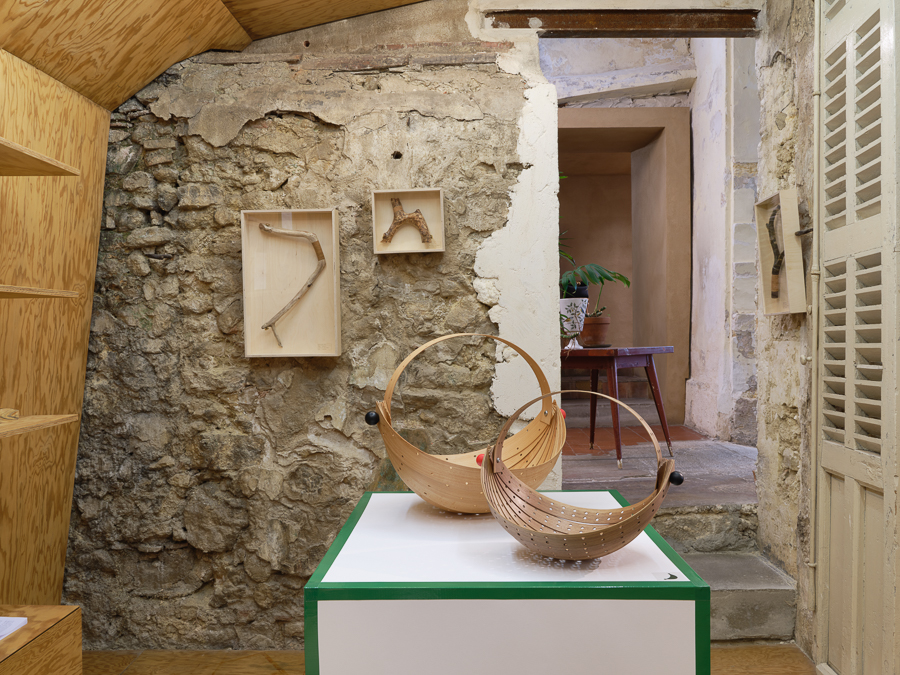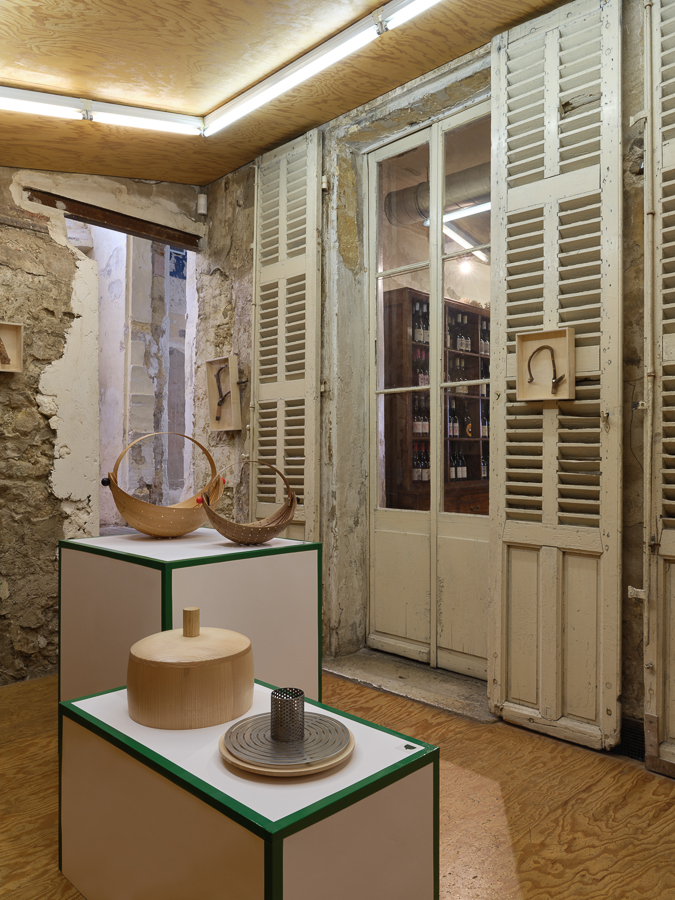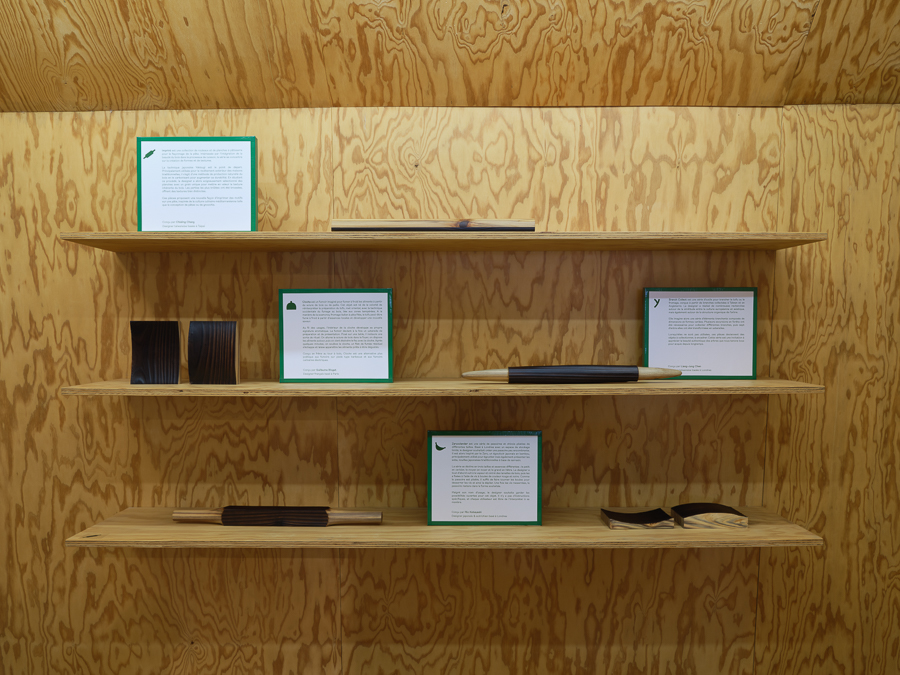 Local Ware: Cooking Edition
OROS Editions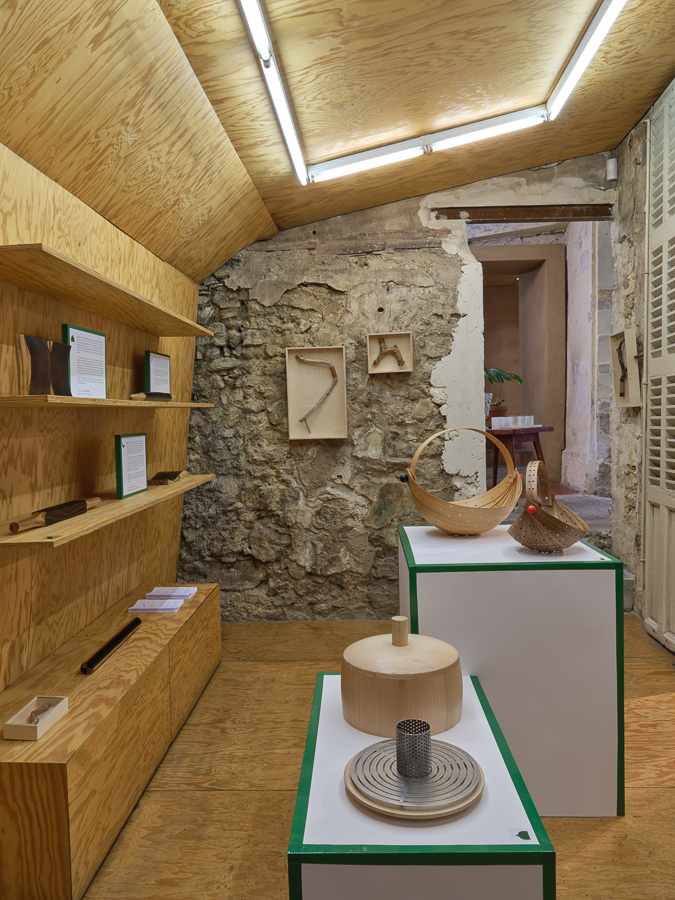 Local Ware is a project that celebrates the diversity of natural resources and lifestyles in different places around the world. By focusing on vernacular materials and the basic needs of local communities, Local Ware aims to stimulate the public's imagination for an alternative way of life.
OROS, ii (initial initiatives) and Jogging Épicerie, are delighted to unveil the first exhibition of Local Ware: Cooking Edition. It tends to explore the history of cookware across different cultures, and the creative way in which they can be applied to Mediterranean cuisine.
Four international designers were invited to exchange different points of view on their personal experiences and to develop a collection of local wares (en: local articles). Four types of utensils were then imagined following these discussions and are now presented in this exhibition, until October 07, 21.
Branch Collect is a series of tools for slicing tofu or cheese, designed from branches collected in Taiwan and England. The designer has carried out a lot of research around the similarity between European and Asian culture, but also around the organic structure of the tree. She then imagines a series of sharp elements composed of various sizes and shapes. Several forest excursions were necessary to collect different branches, then seven of them were turned into utensils. When not in use, these pieces become collectibles, to frame. This series is an invitation to appreciate the authentic beauty of trees that we have all taken for granted for a long time. Designed by Liang-Jung Chen - Taiwanese Designer based in London
Imprint is a collection of rolling pins and pastry boards for shaping dough. Interested in integrating the beauty of wood into the cooking process, the series focuses on creating shapes and textures. The Japanese Yakisugi technique is the starting point. Mainly used for the exterior cladding of traditional houses, it is a method of natural protection of wood by charring it to increase its durability. By studying this process, the designer then carefully selected planks with a unique grain to highlight the inherent texture of the wood. The most burnt parts have been brushed off, offering distinct textures. These pieces offer a new way of printing patterns on a dough, inspired by Mediterranean culinary culture such as the design of pasta or gnocchi. Designed by Chialing Chang - Taiwanese Designer based in Taipei
Bell is a smokehouse designed to cold smoke food from sawdust wood or straw. This object was born from the desire to reinterpret the preparation of tofu, an oriental dish, with the western technique of wood smoking, linked to temperate zones. Like scamorza, an Italian spun cheese, tofu can be smoked with cold from local essences and develop a new flavor. Over time, the interior of the bell develops its own aromatic signature. The smokehouse becomes both a preparation and presentation tool. Placed on a table, it establishes a sort of ritual. We light the sawdust in the fireplace, we arrange the food around, then we come to extinguish the fire with the bell. After a few minutes, the bell is raised, a trickle of residual smoke escapes and reveals the food ready to be tasted. Designed in ash with a wood lathe, Cloche is a more poetic alternative to barbecue-type floor-standing smokers and electric culinary smokers. Designed by Guillaume Bloget - French designer based in Paris.
Zarucolander is a series of collapsible and chinese colanders of different sizes. Based in London with limited storage space, the designer wanted to create a space-saving colander. He was then inspired by the Zaru, a Japanese bamboo drainer, mainly used to drain but also to present soba, traditional Japanese noodles made from buckwheat. The series is available in three different sizes and species: the small in cherry, the medium in walnut and the large in beech. The designer first steamed and bent wooden slats, then secured them with red and black ball screws. As the colander is collapsible, you only need to turn the balls to loosen the screws and thus unfold it. Once the screws are tightened, the strainer will remain in the desired shape. Despite its usual name, the designer wants to keep the possibilities open for this object. There are no specific instructions, and each user is free to interpret it in their own way. Designed by Rio Kobayashi - Japanese & Austrian Designer based in London
Address of the exhibition: Jogging Epicerie - 103 Rue Paradis - 13006 Marseille
Curation by OROS and Production by ii (initial initiatives) . With the support of the National Culture and Arts Foundation of Taiwan and France Design Week.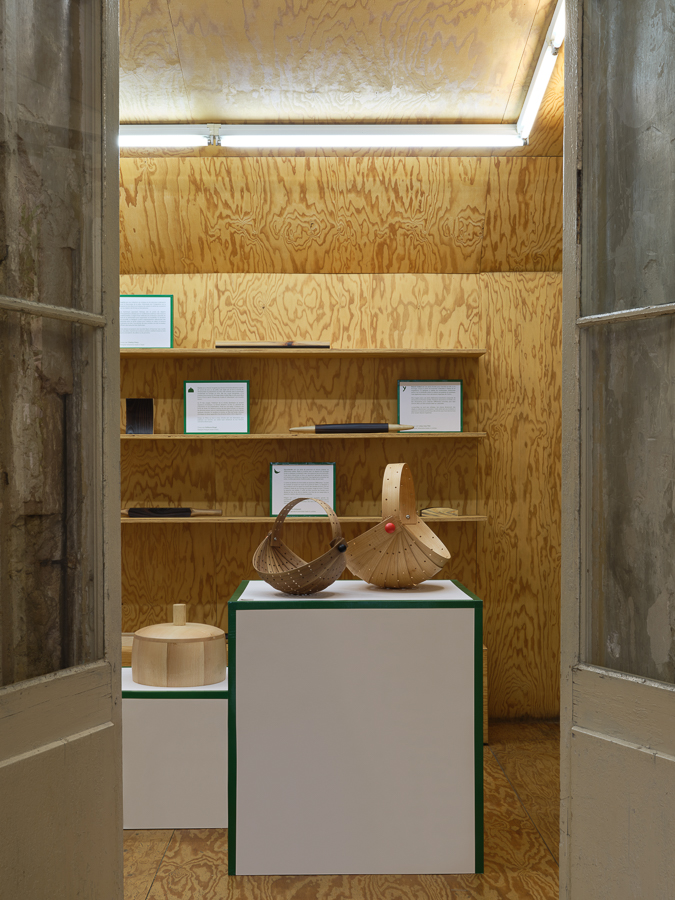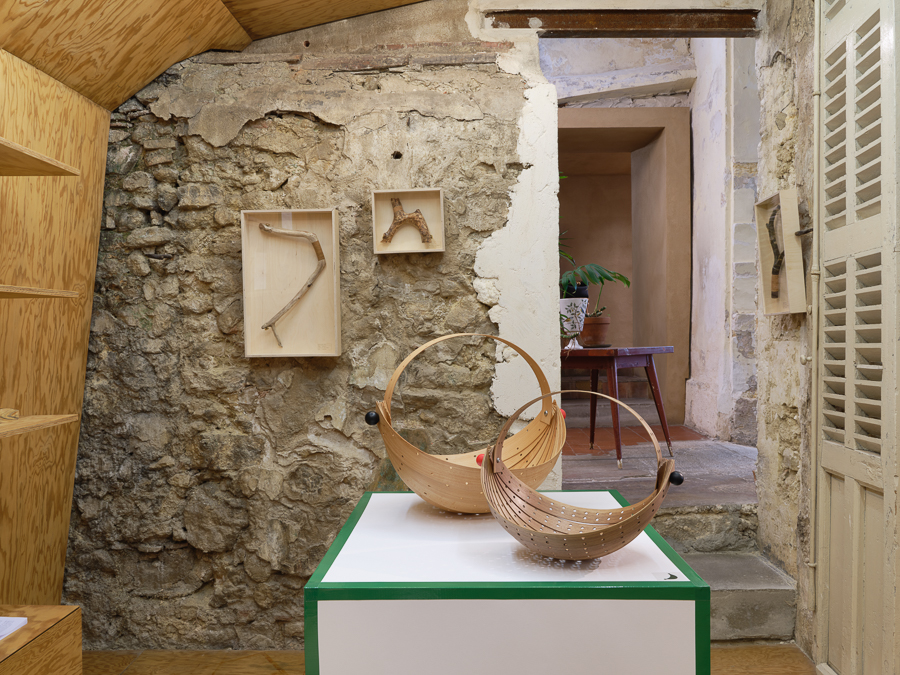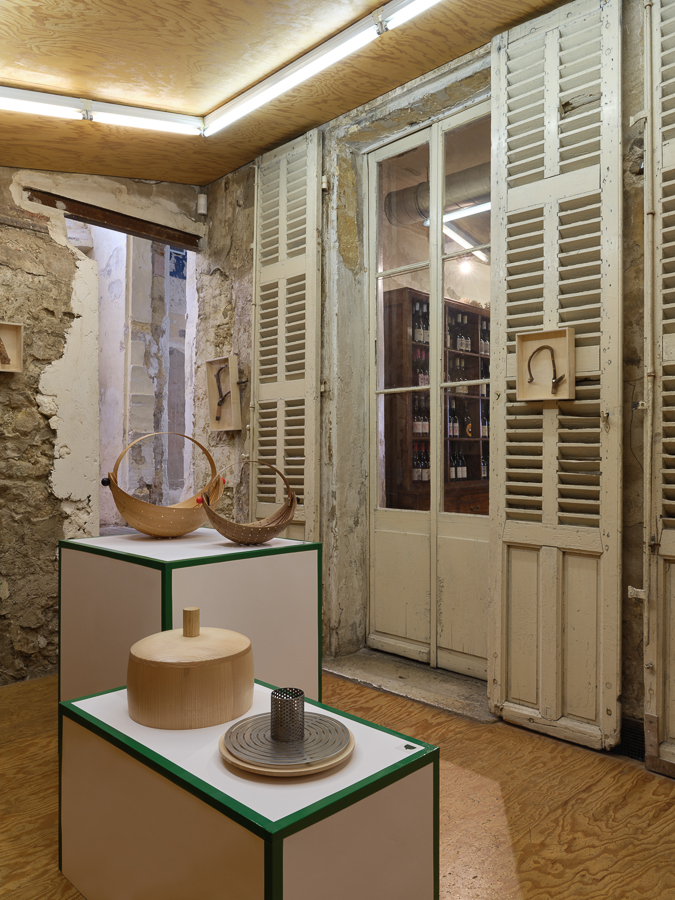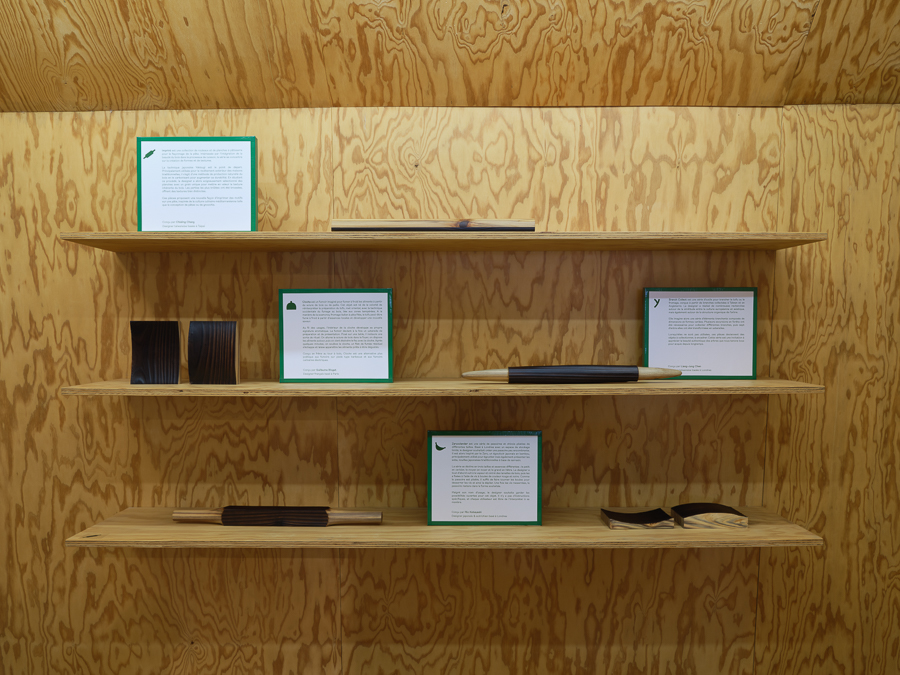 Location: Marseille, France
Year: 2021