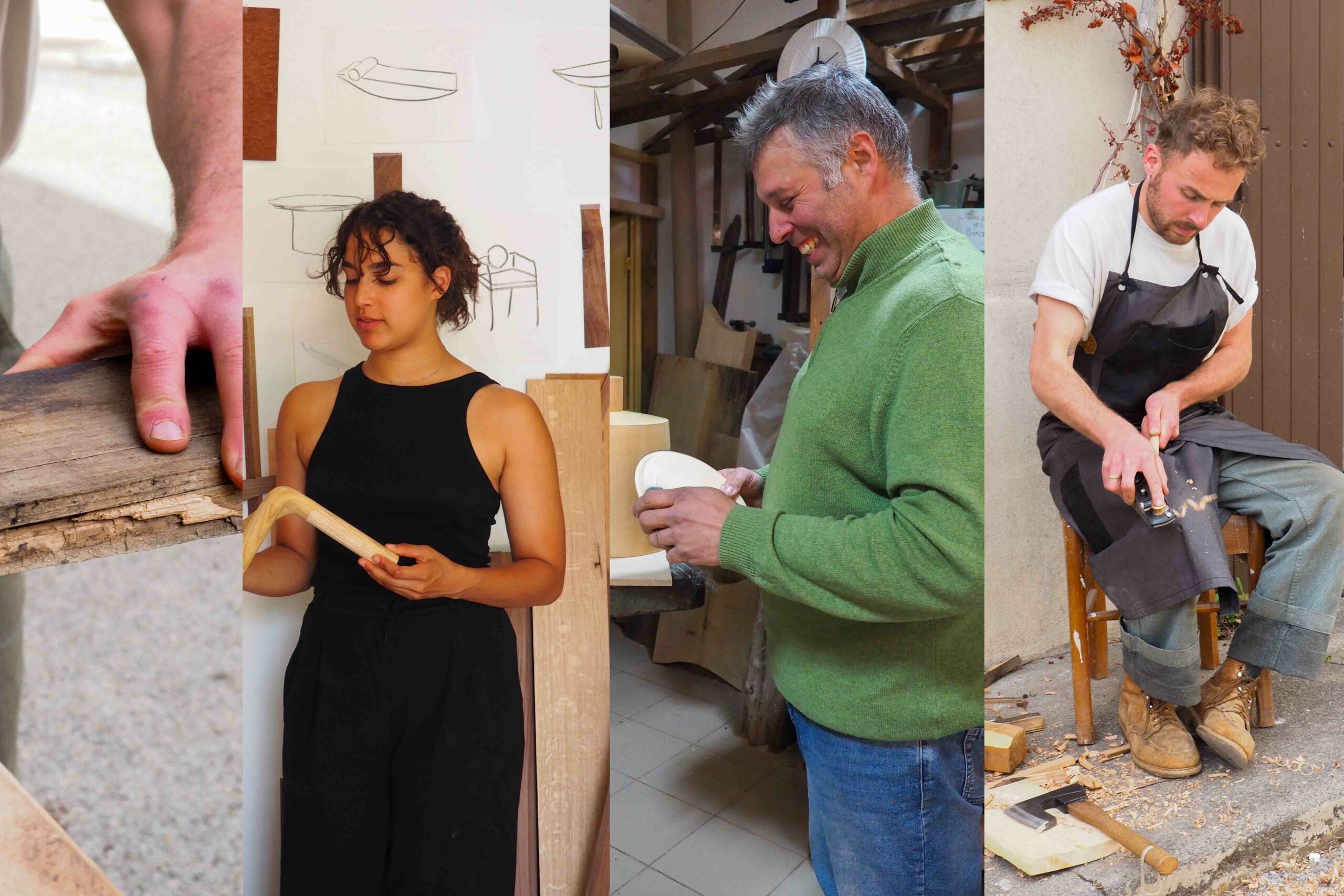 The meetings
Each meeting is a story in its own right. The one with Luis in his workshop in Aiguines, a village of turners since the 16th century, who manufactures our table smoker. The one with Baptiste who shapes our round containers. The one with Raoul who, since his carpentry in Béziers, is attached to neat finishes. The one with Iris in Montpellier whose sensitivity and determination marked us. The one with Joel and his whole team on the development of larger parts. The one with Sarita, who over a Marseille coffee immersed us in her poetic and sensitive universe. The one with Victor who opened the doors of his workshop to us in the heart of the Cévennes and whose patience and vision touched us.
But also our story written with Guillaume and his sense of precision, with Rio but also Axel and their creative languages, or even Sacha and his determined and ingenious spirit, with whom the lines of our editions are drawn.
Through all the projects we carry out, it is a real story that we want to offer you. The one that hides behind each object, that of the meeting between its different actors, that of the know-how necessary for its realization. Each of these meetings enriches and excites us because we share the same desire: to enhance the material.