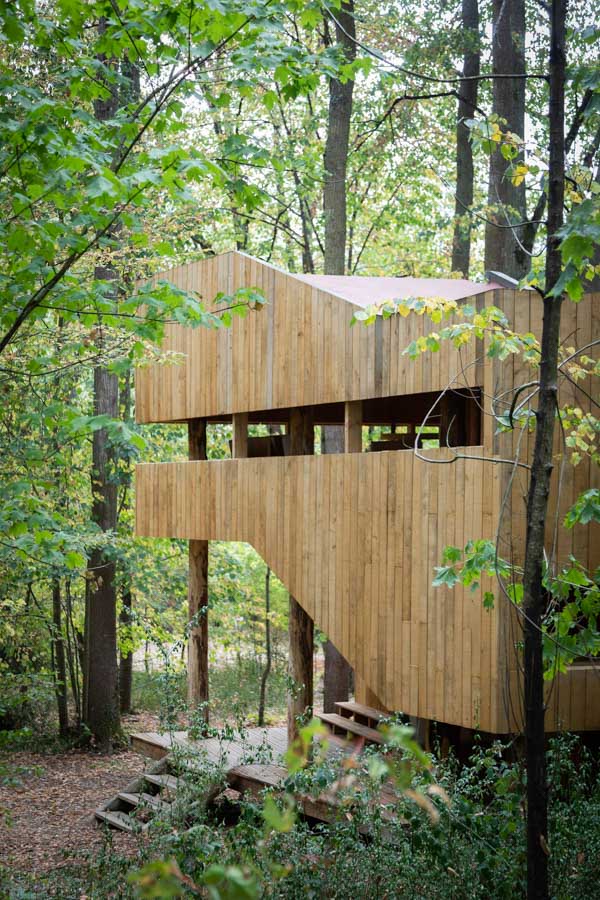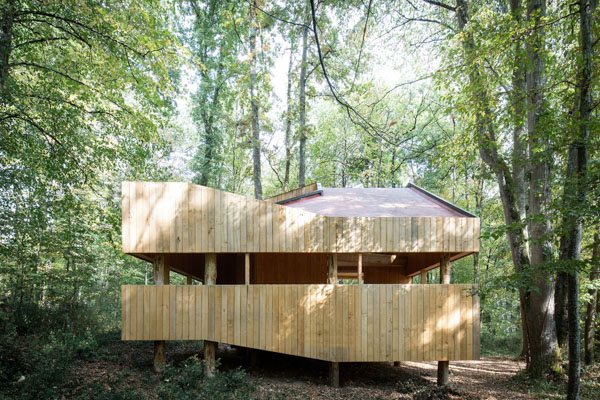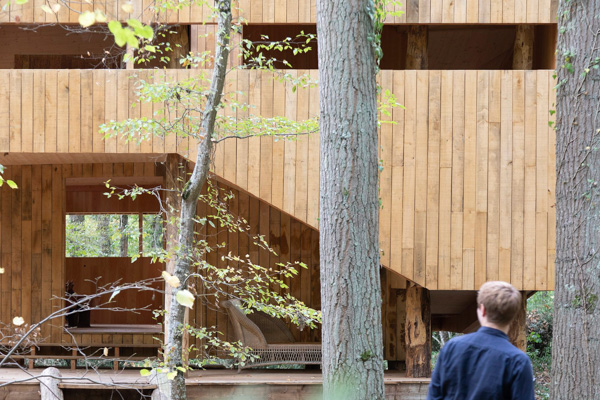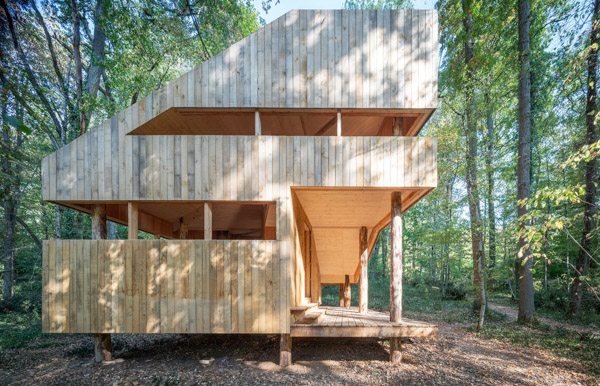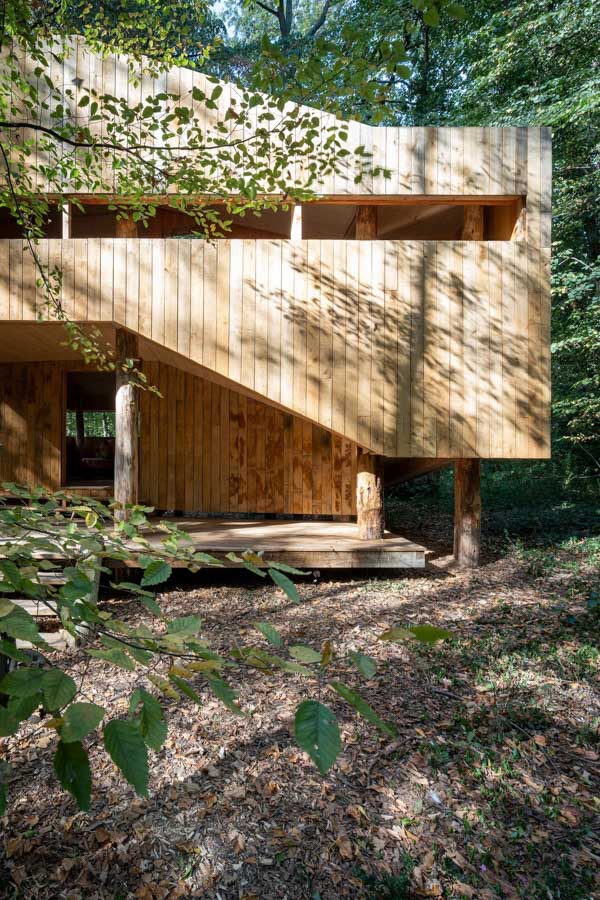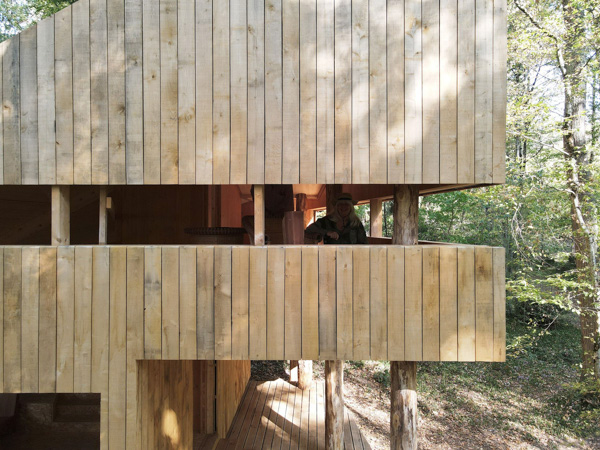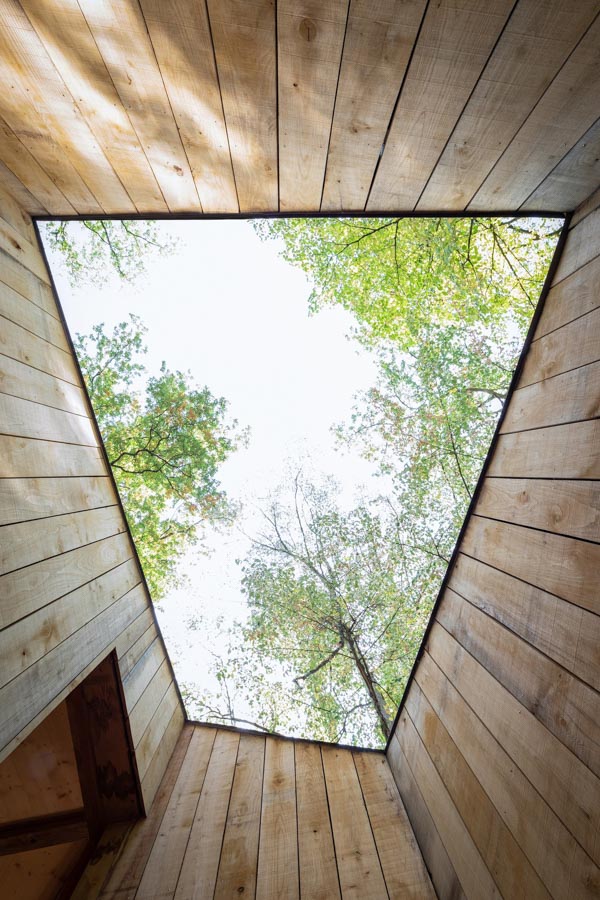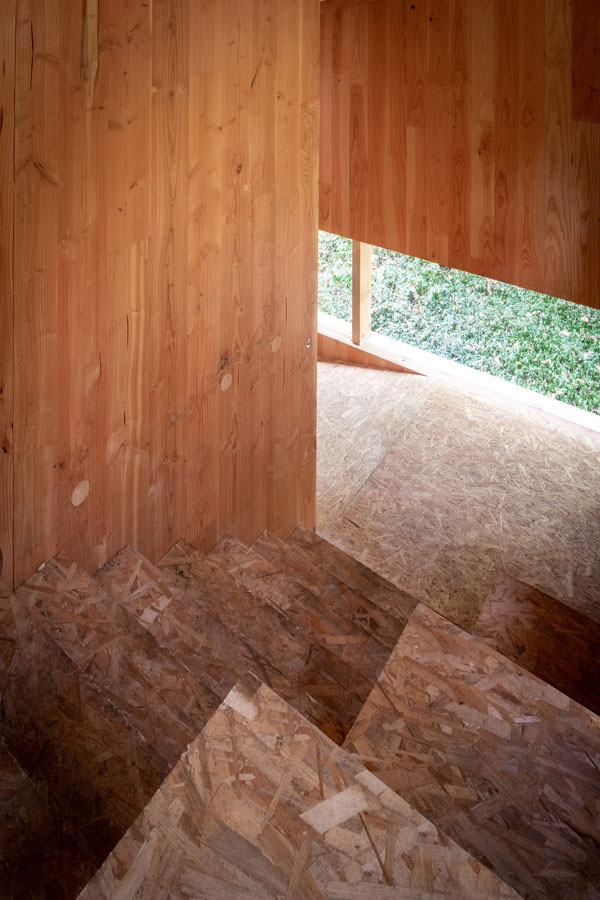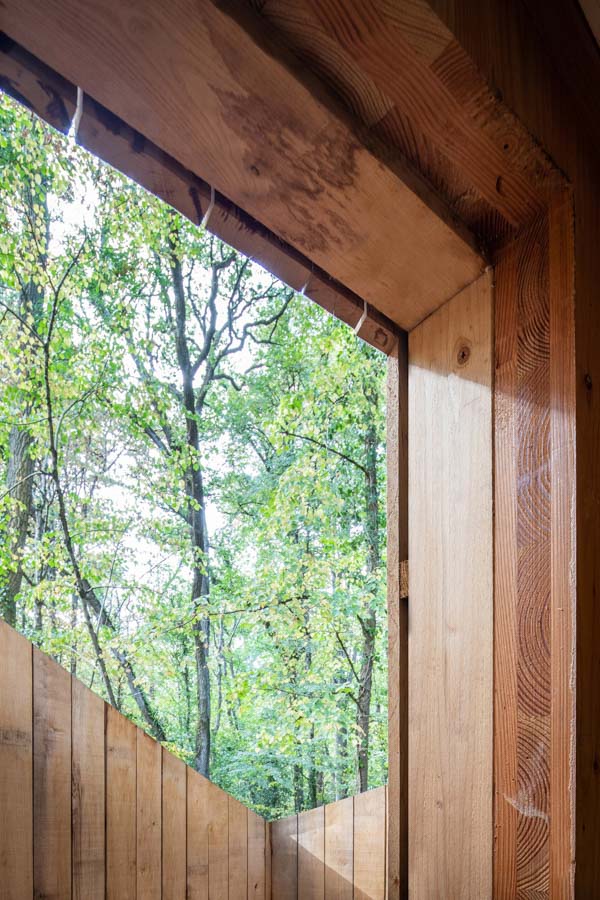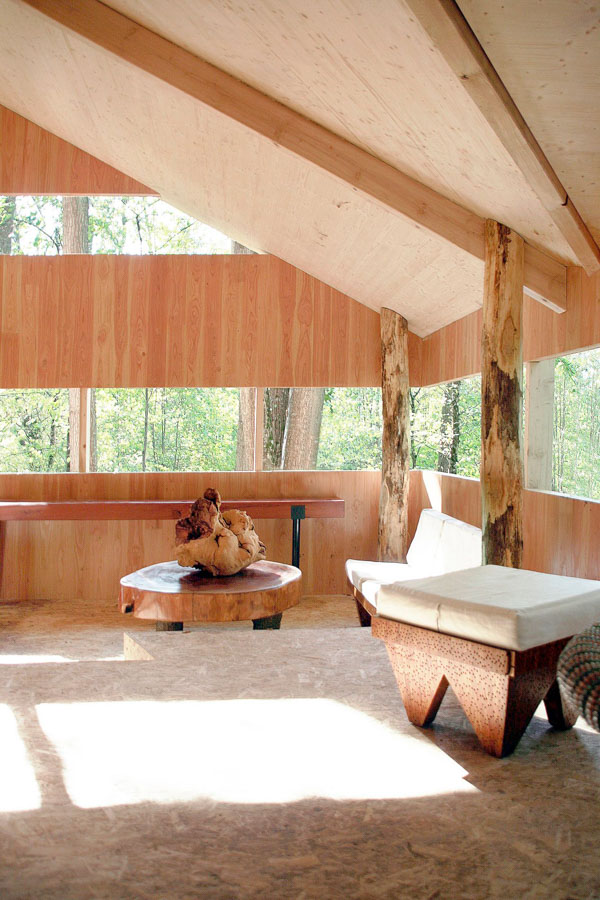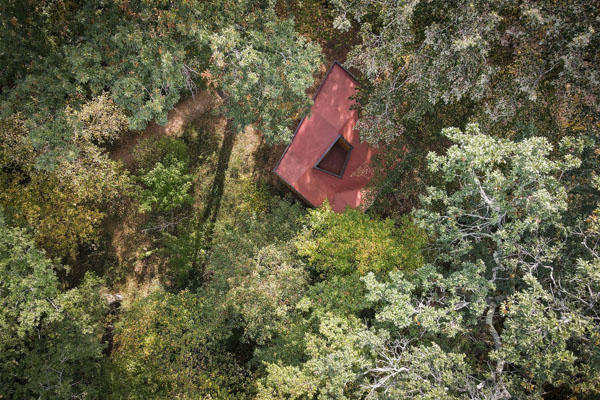 The Howl's Moving Castle
Local & Suphasidh Studio
The "Ambulant Castle" project by architects and designers Desfonds, Suphadish and Boustany won the 2017 competition for the "100% Wood House" of the Forest and Wood Festival at the Château de la Bourdaisière in Montlouis-sur-Loire. It was carried out in 2018 in the grounds of the Château and combines traditional and high-tech solutions. The objective of the designers through this project is to change the perception of the living space and to reconnect the inhabitant to his built environment.
It is a 55m2 house with a ground floor and an upper floor for two people, and uses only the wood material. The organization of the house develops in a spiral around a central core housing the bathroom at mid-level, starting from the entrance / living room and ending one floor higher in the bedroom.
The house rests on acacia piles chosen for their water-repellent properties. The chestnut trunks which serve as pillars, come directly from the park of the Castle. They were left in the rough and machined in the workshop before being simply embedded on the piles.
The facade is made of CLT, the cross-laminated wood which was chosen for its structural qualities allowing wide openings with a minimum of interruption and a wood finish inside and outside the house. The CLT comes in the form of large-size panels prefabricated in the factory, allowing for a dry site and rapid assembly.
The panels are made up of layers of cross-bonded wooden slats which gives it good mechanical properties and good dimensional stability. It is also light and thermally efficient.
Beams have also been left in the rough to recall their natural origin and bring the forest into the house. The floors and the roof are made from a more classic wooden frame.
The entire structure has been modeled beforehand in order to generate cutting plans produced digitally at the CNC in the workshop to make assembly simpler and faster on site. On the facade, the wood is left in the raw state and will be weathered by time.
Article written by Sandra Belon Giraud.