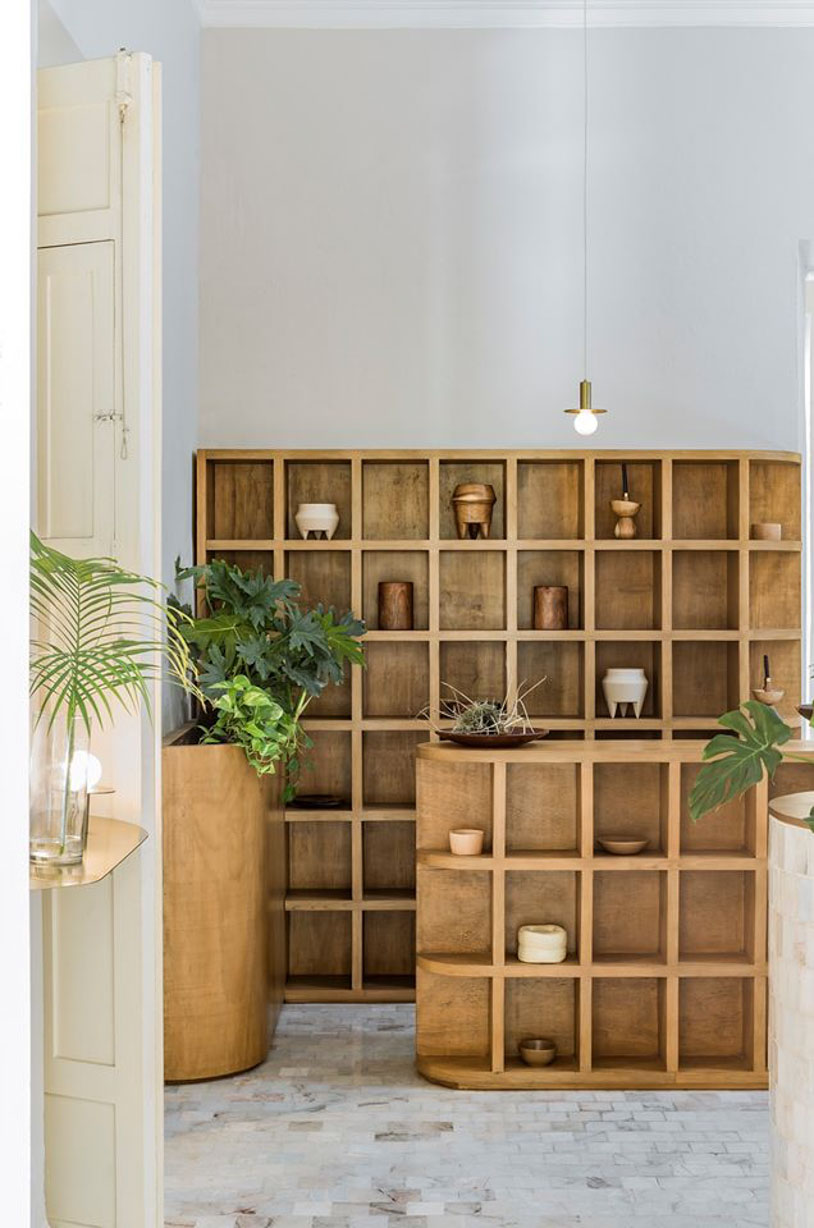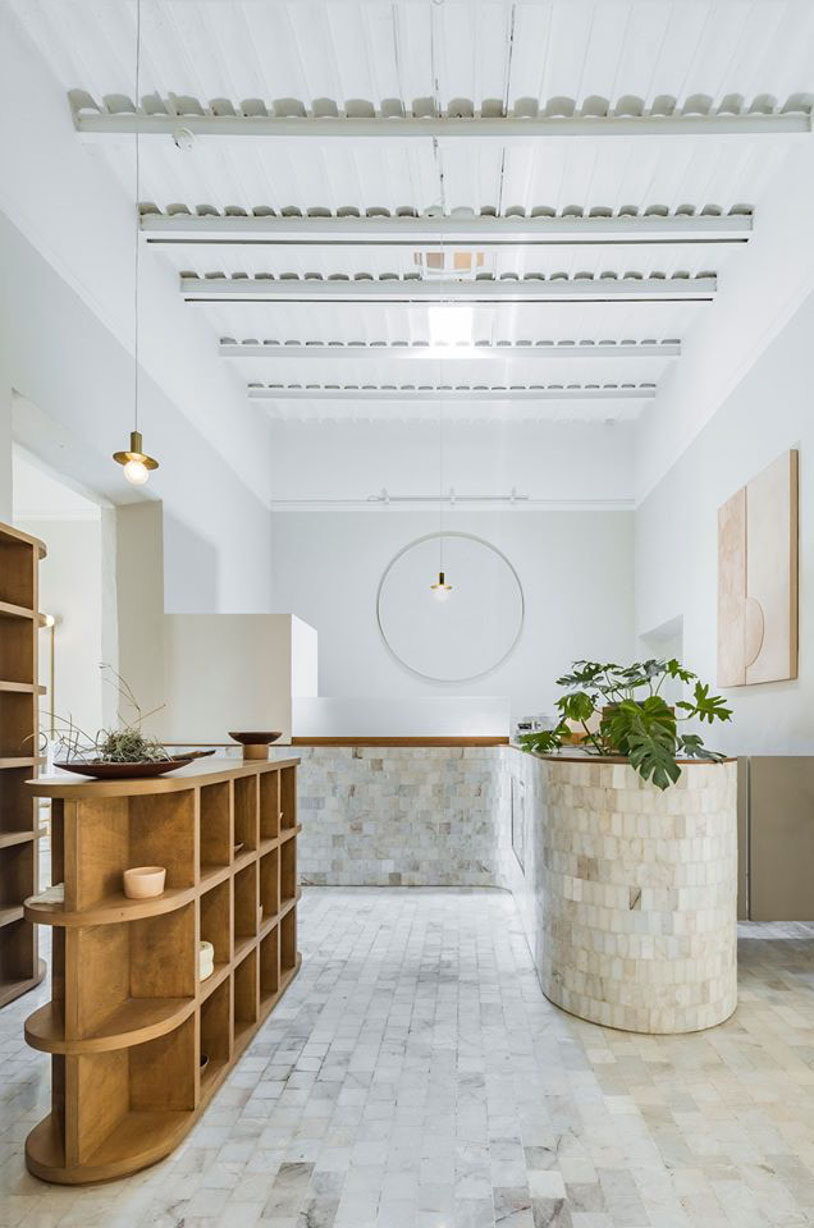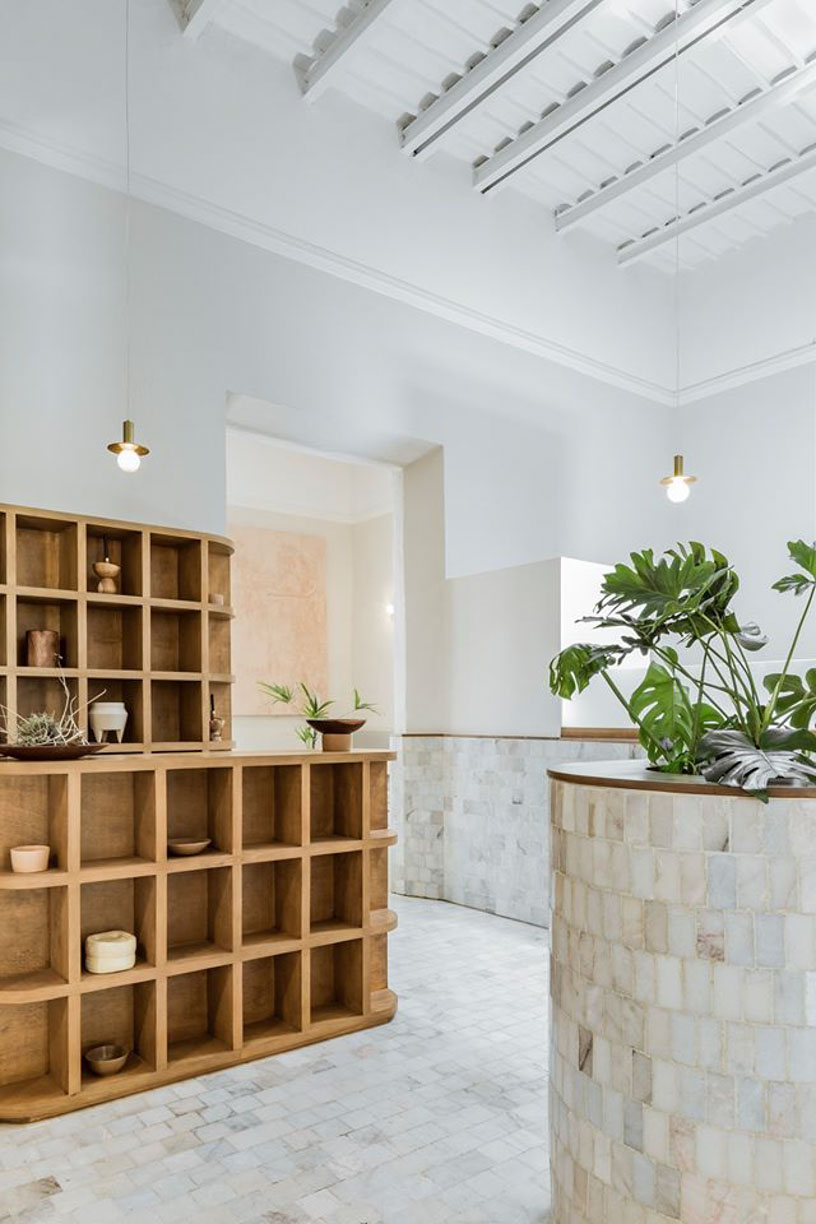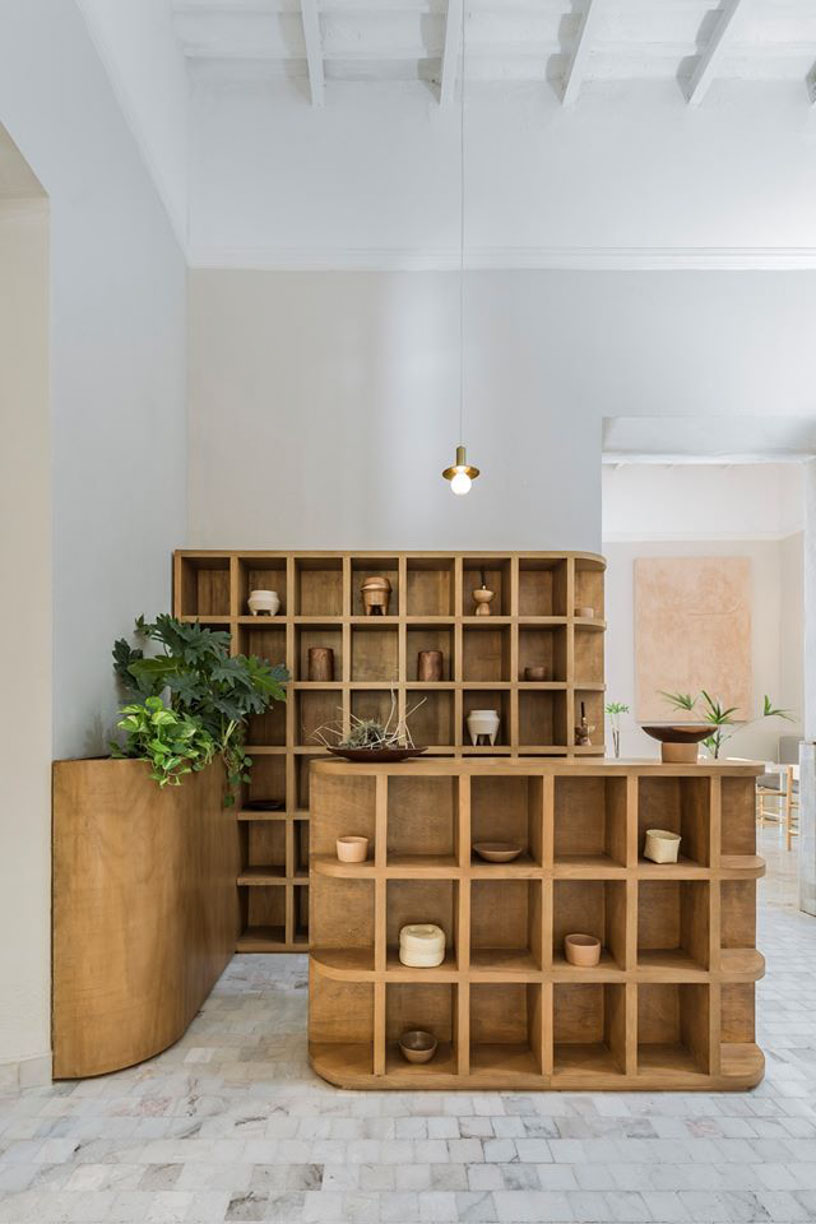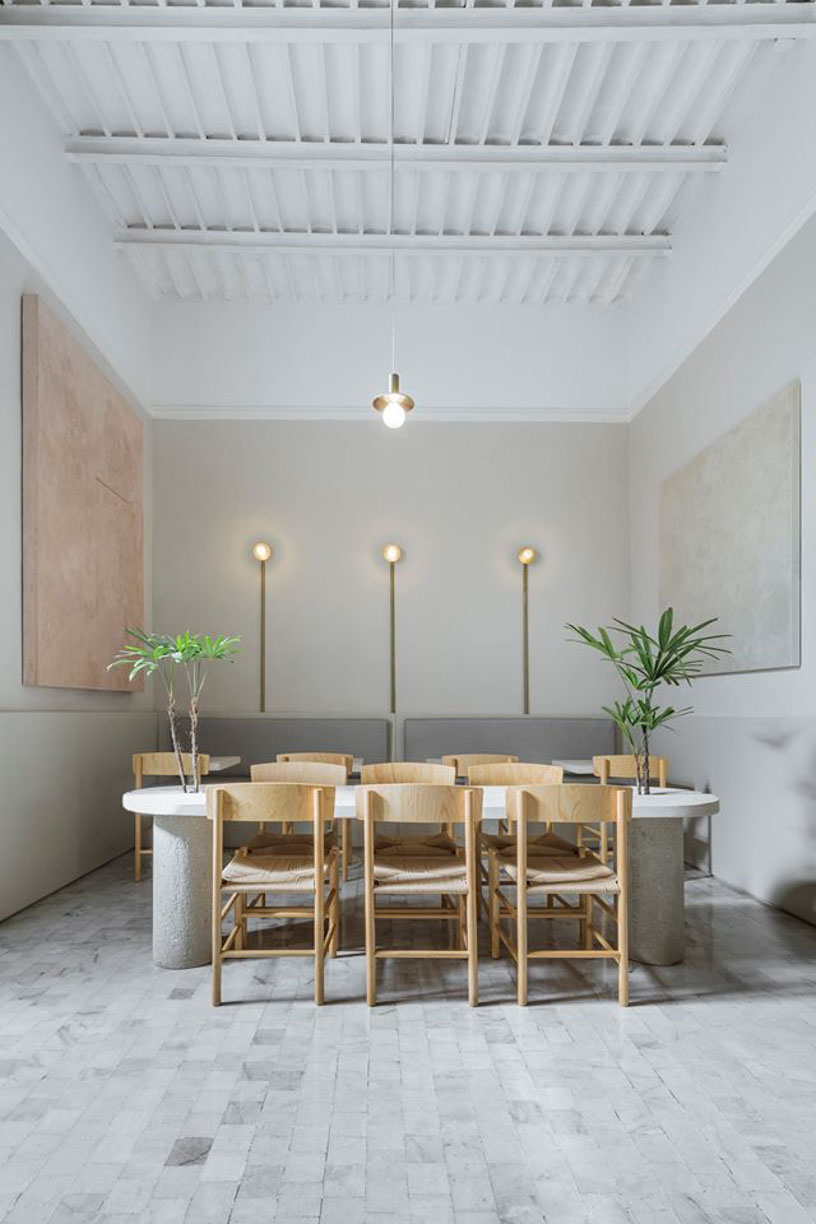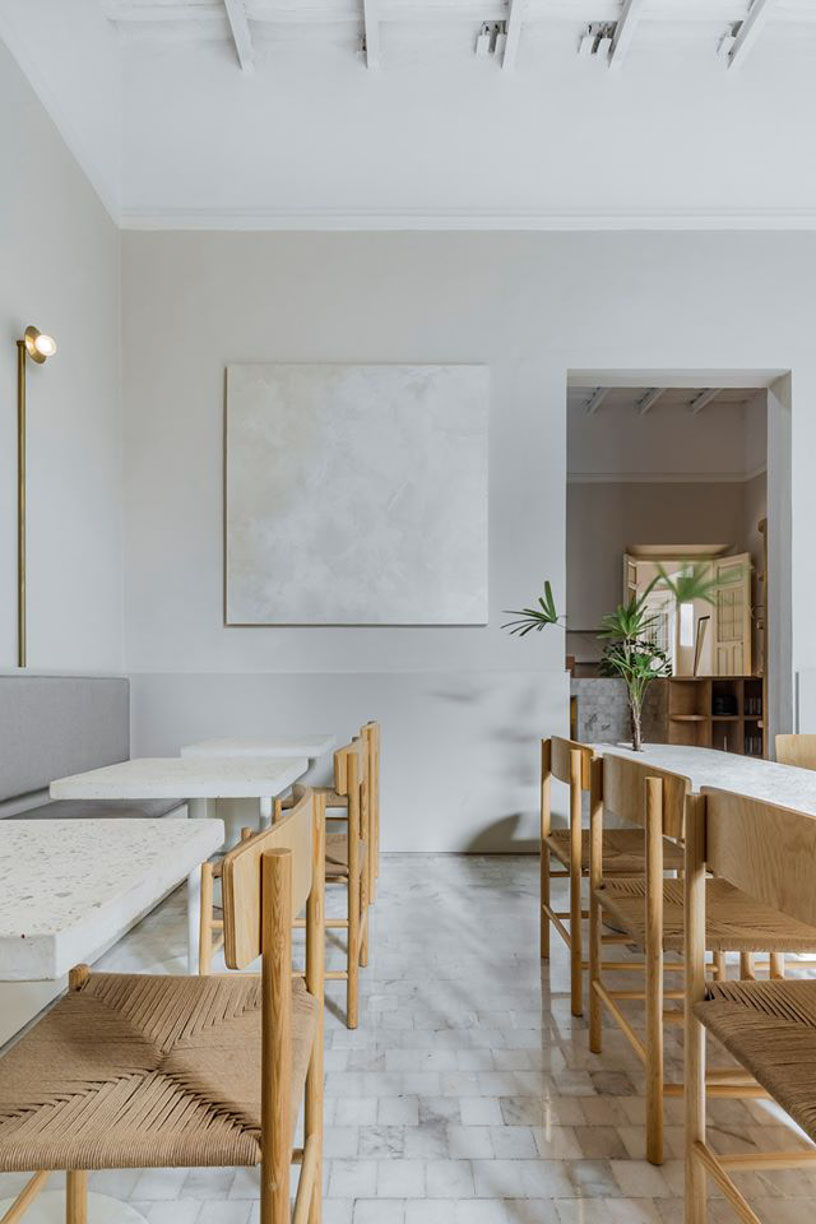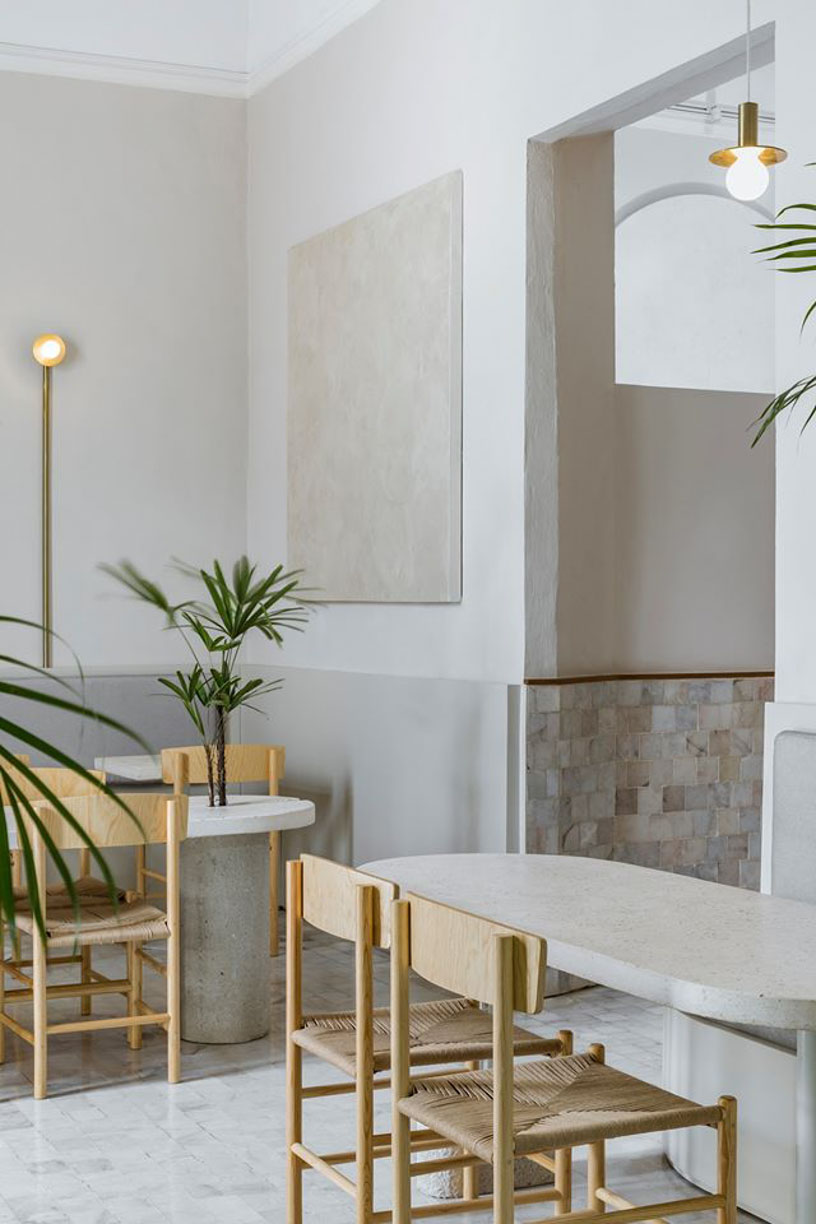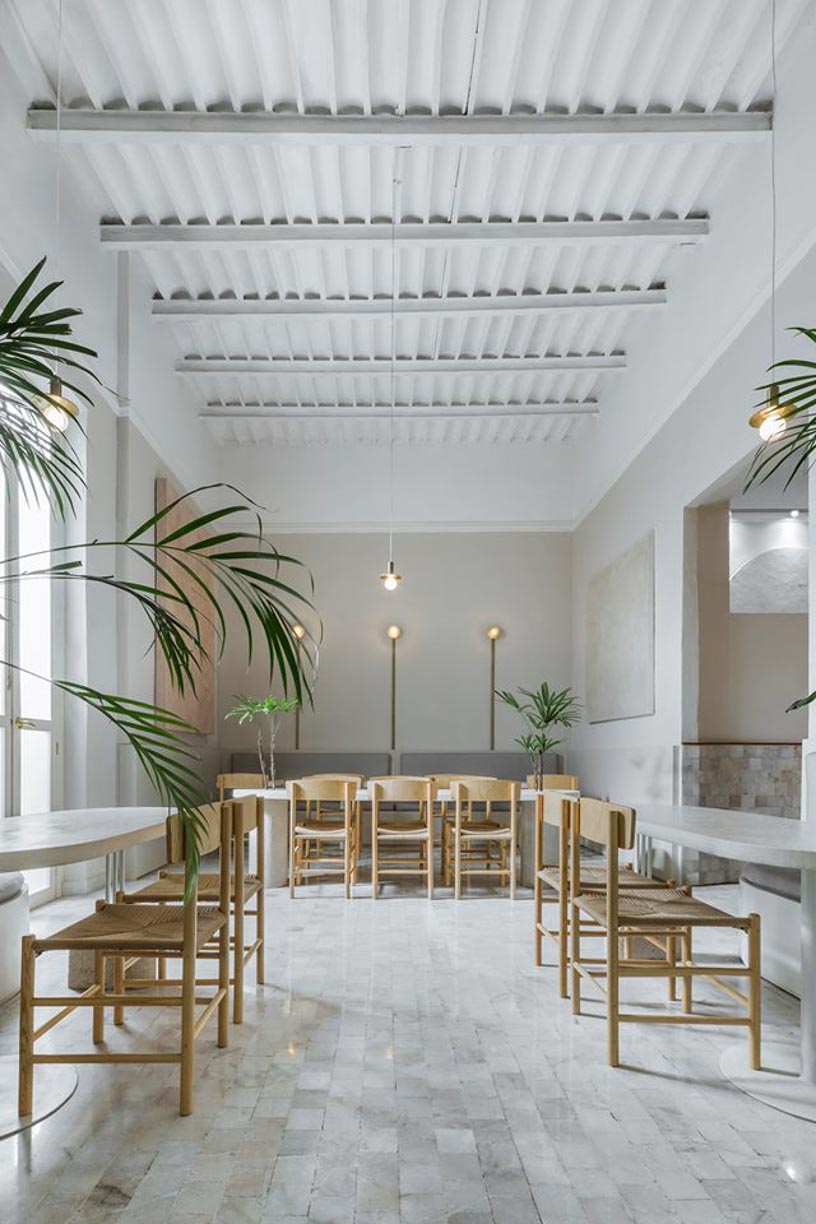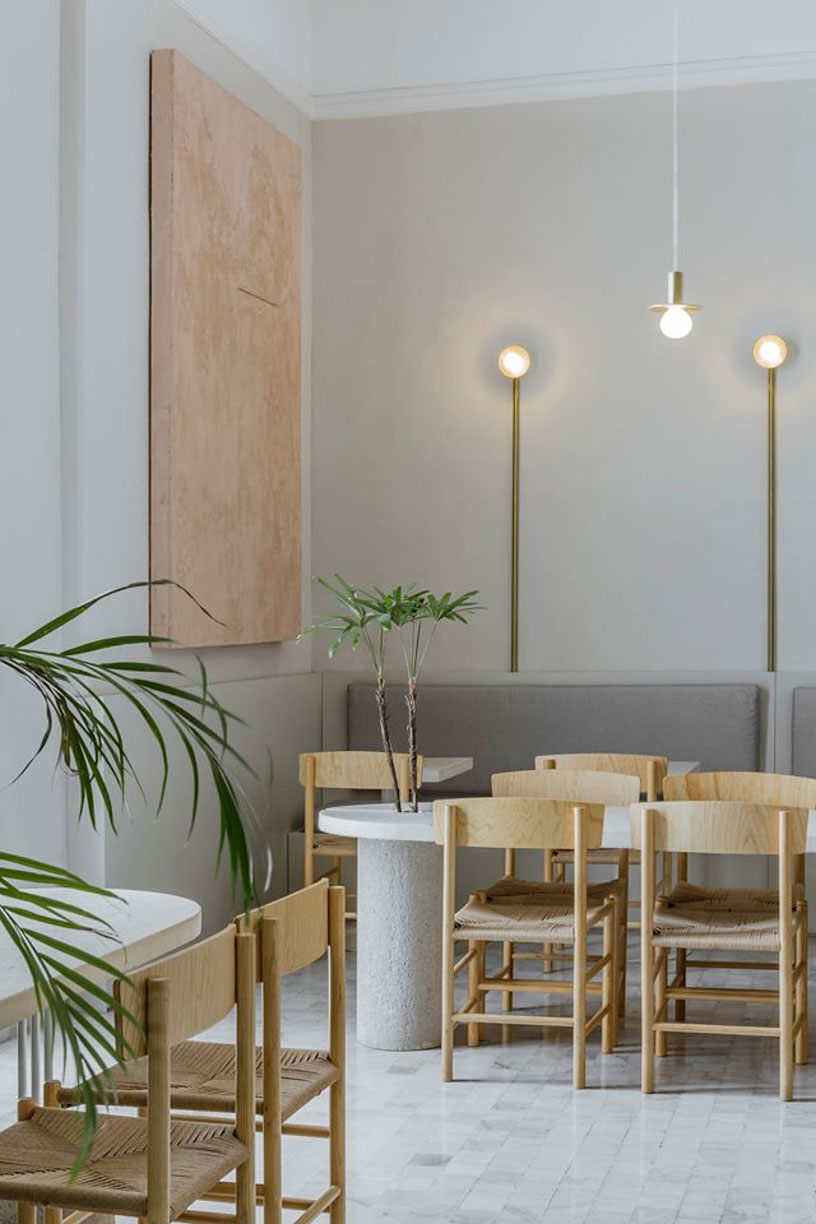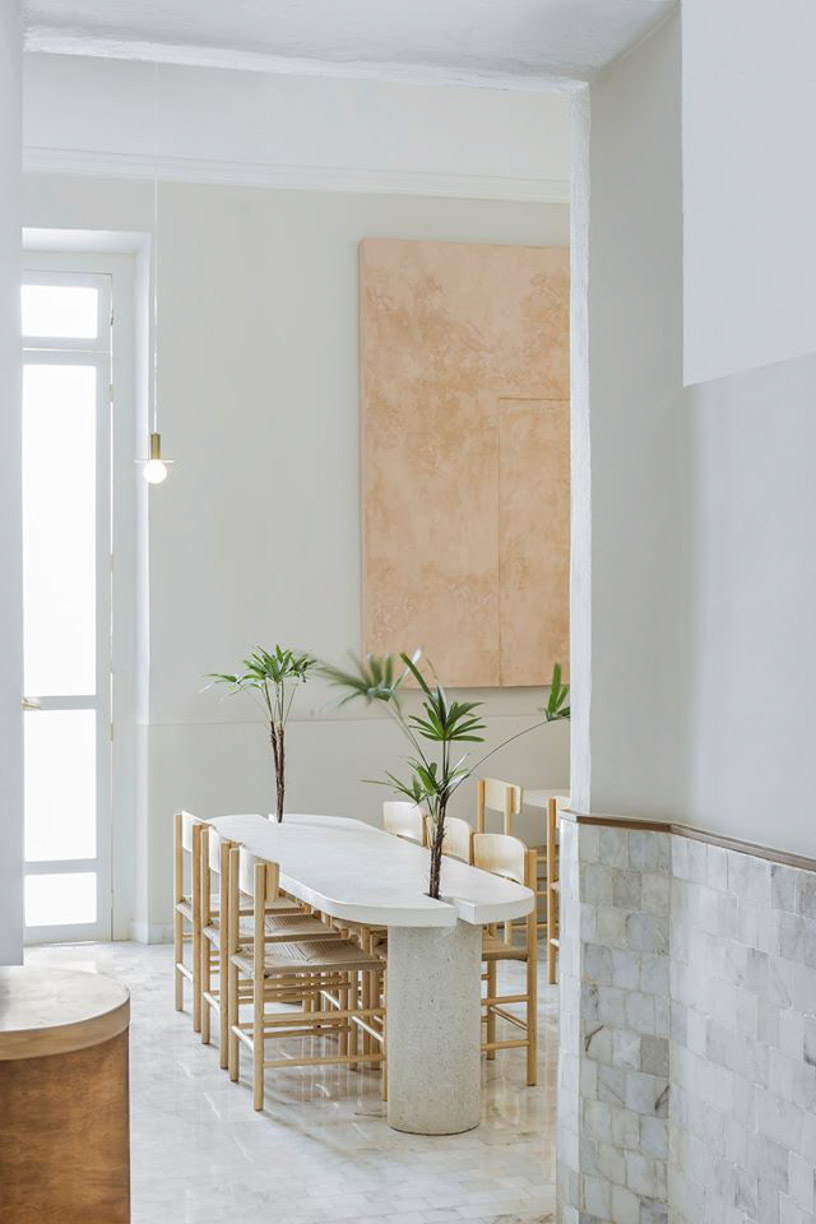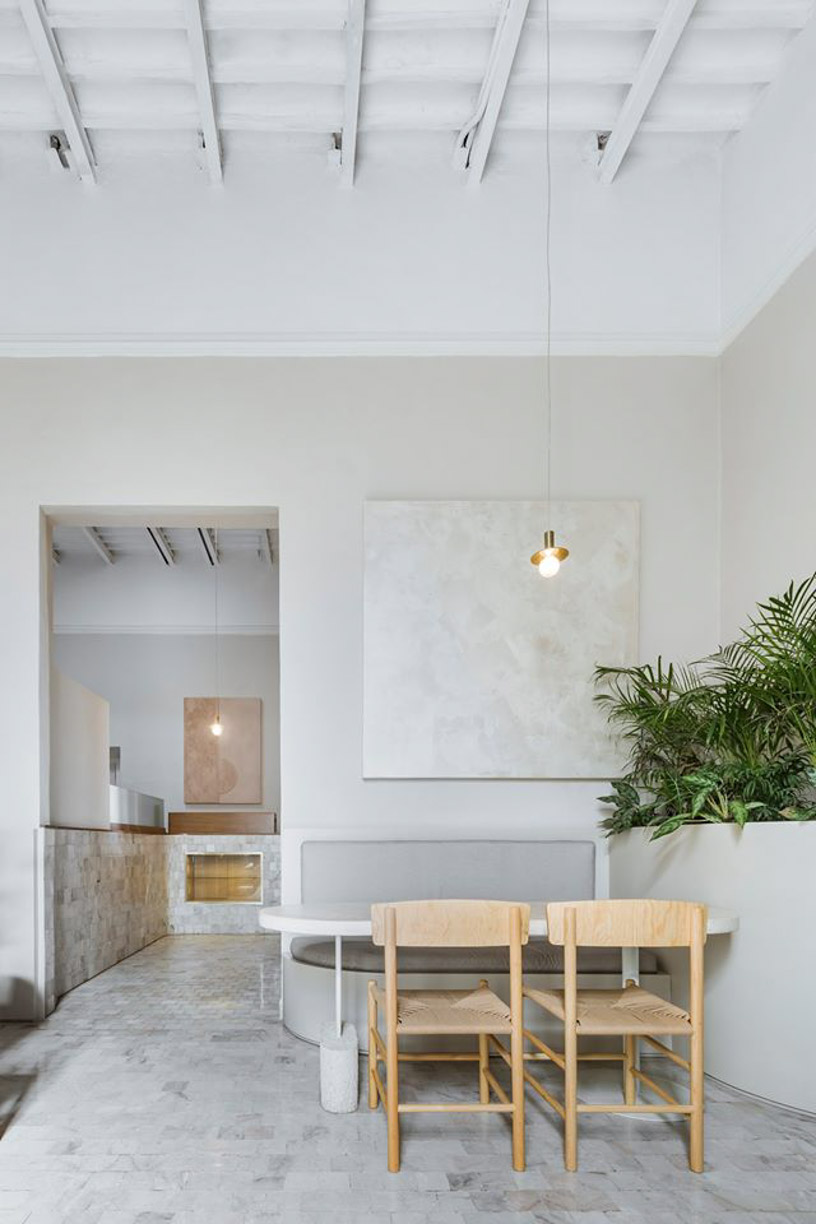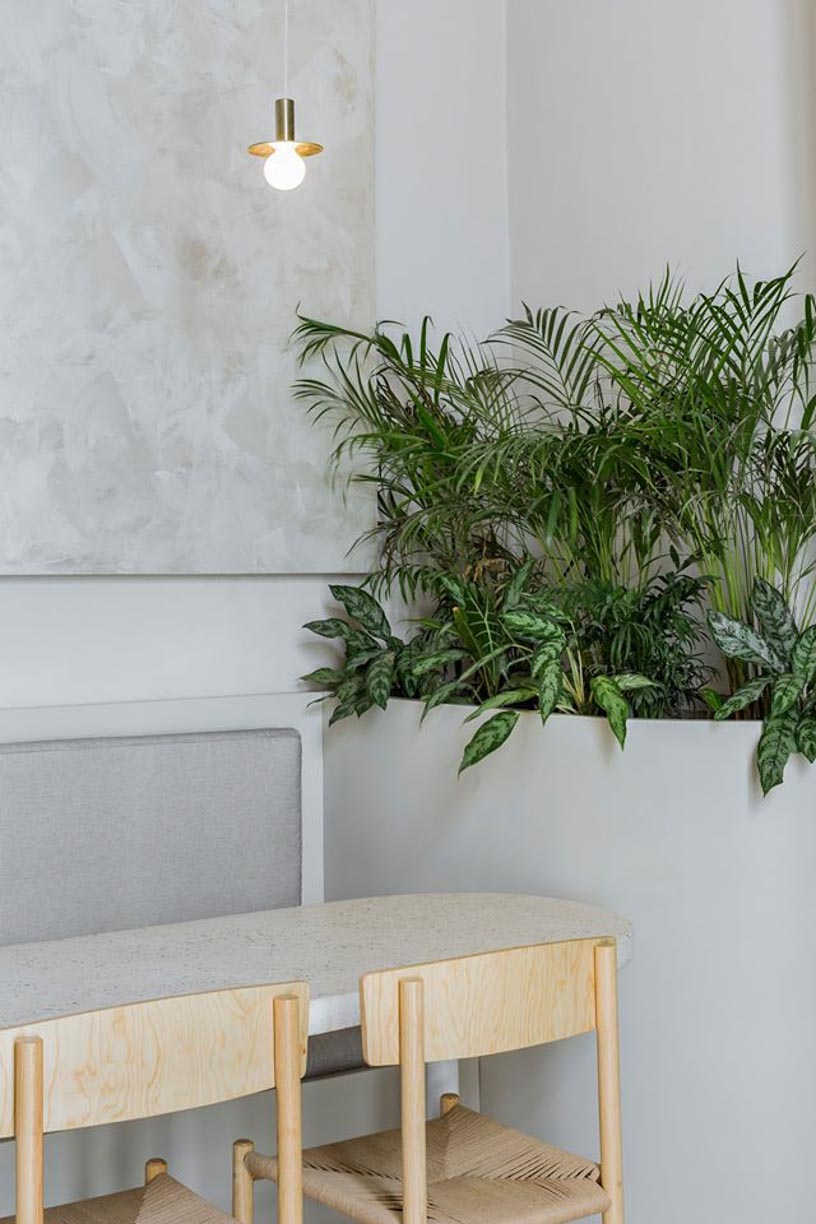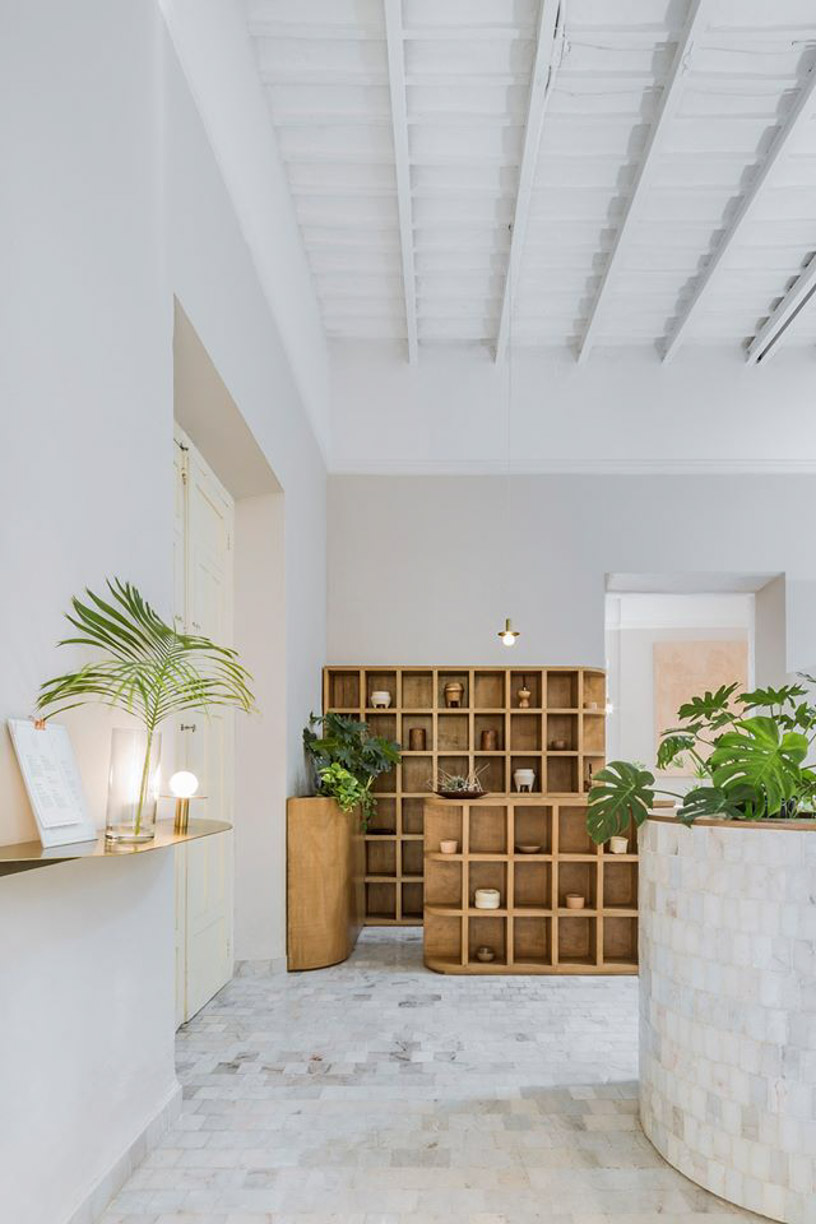 Guillermina Restaurante
WEWI-Studio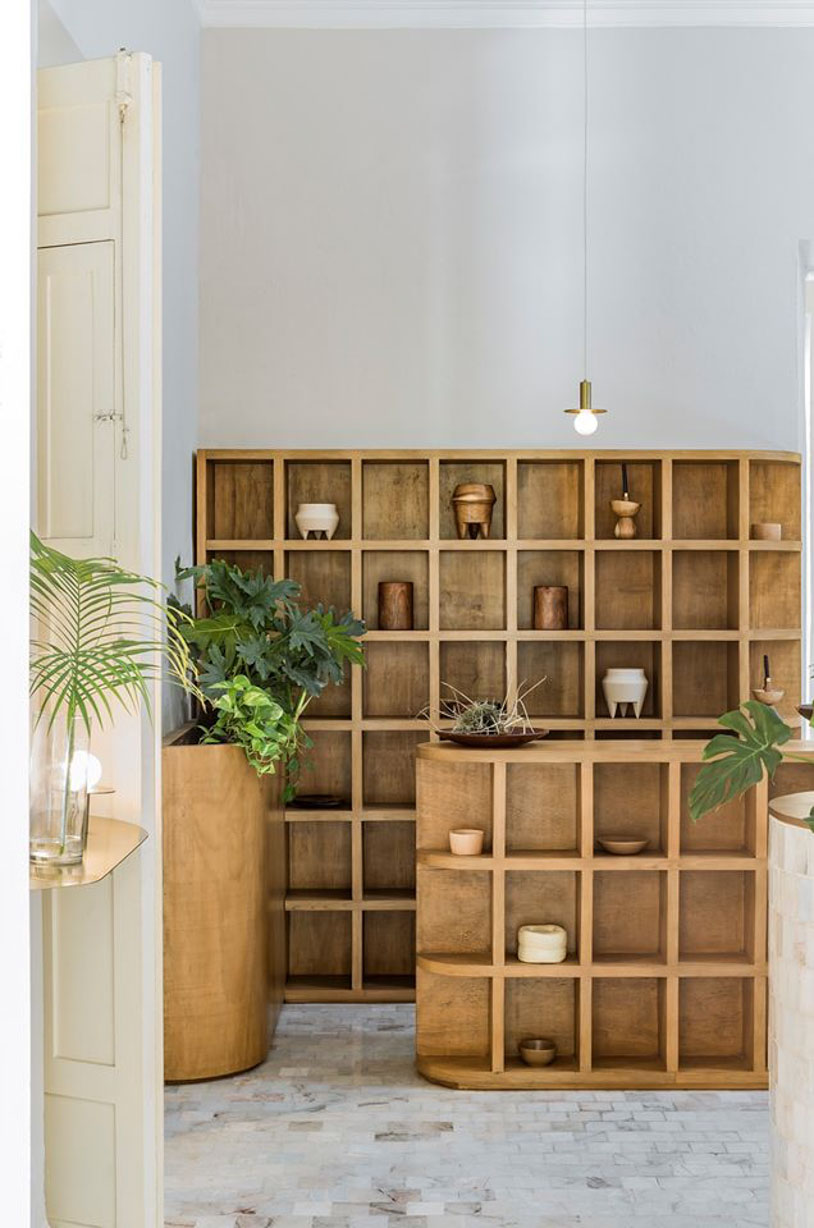 Located in Mérida, Mexico, Guillermina Restaurante is designed within an old colonial house, on the city's most important avenue connecting the historic and modern district.
Renovated by WEWI Studio architects, this house already had a central patio where residents could move freely and enjoy the different rooms. The project then unfolds around the integration of a new restaurant within this space.
Particular attention has been paid to the conservation of the aesthetic and material values ​​of the house so as not to alter its architectural character. Many elements were also designed by Mexican artisans, bringing a local dimension to the project. Thus, a bar was designed from marble recovered from another room, when the display for the sale of handicrafts was made from a local wood species called Macuili. In the main room, the concrete and marble tables merge with the existing marble on the floor, giving a total impression of continuity. The chairs were made from pine by local carpenters, offering softness to the project.
In order to maintain fluid circulation between the different spaces, the furniture is mainly semi-circular, adapting to the new uses of the place.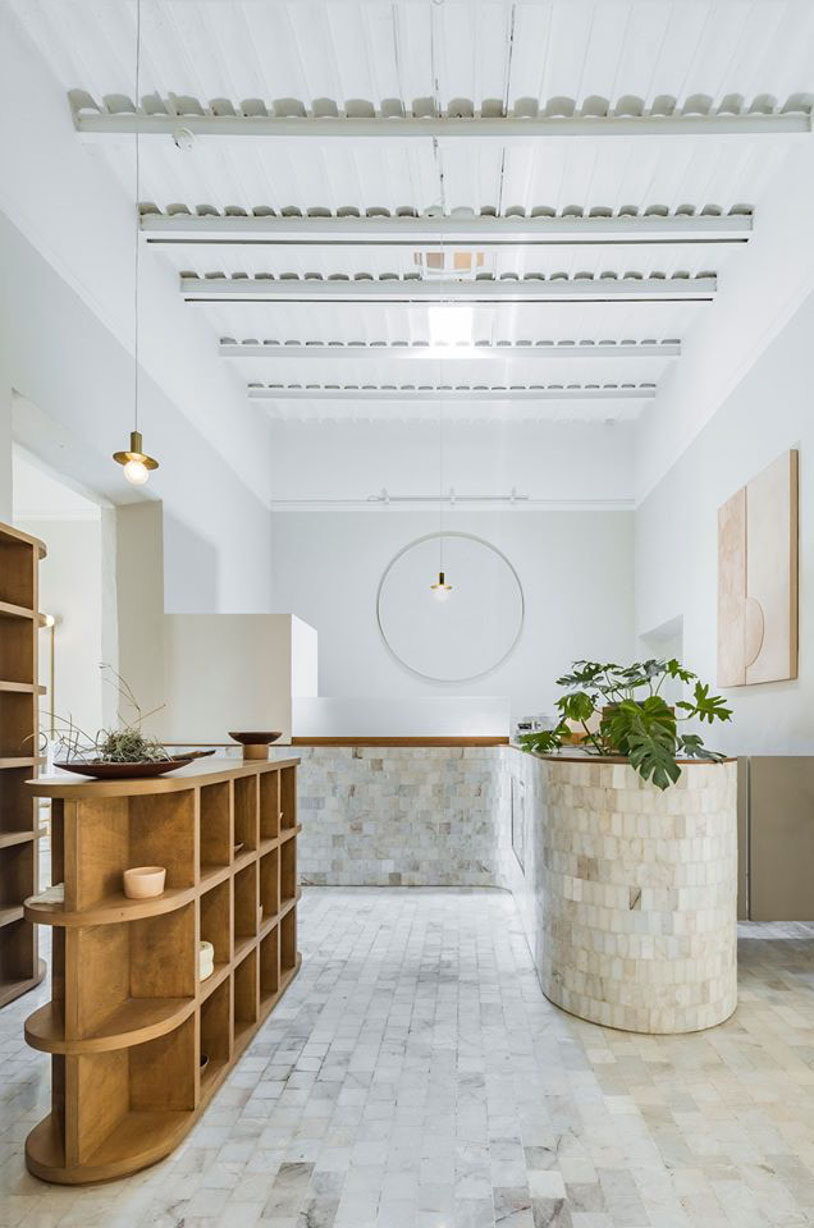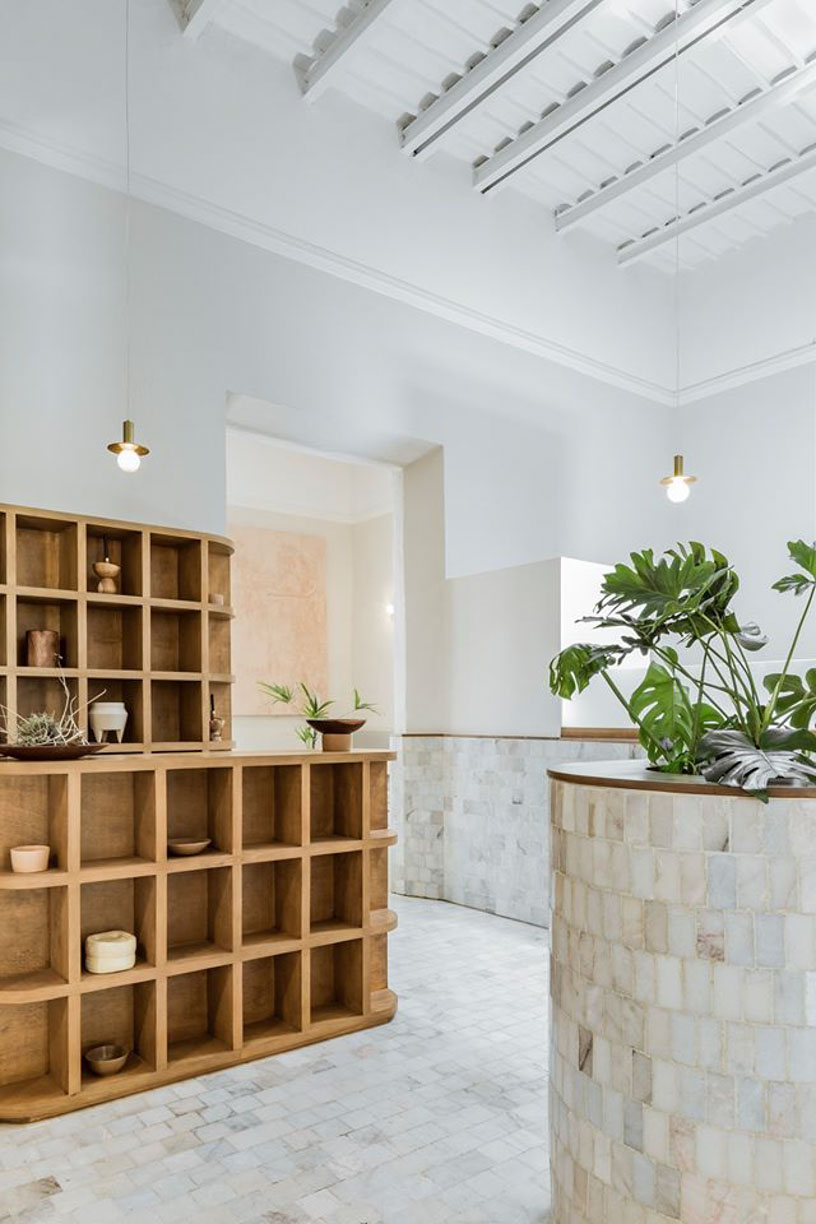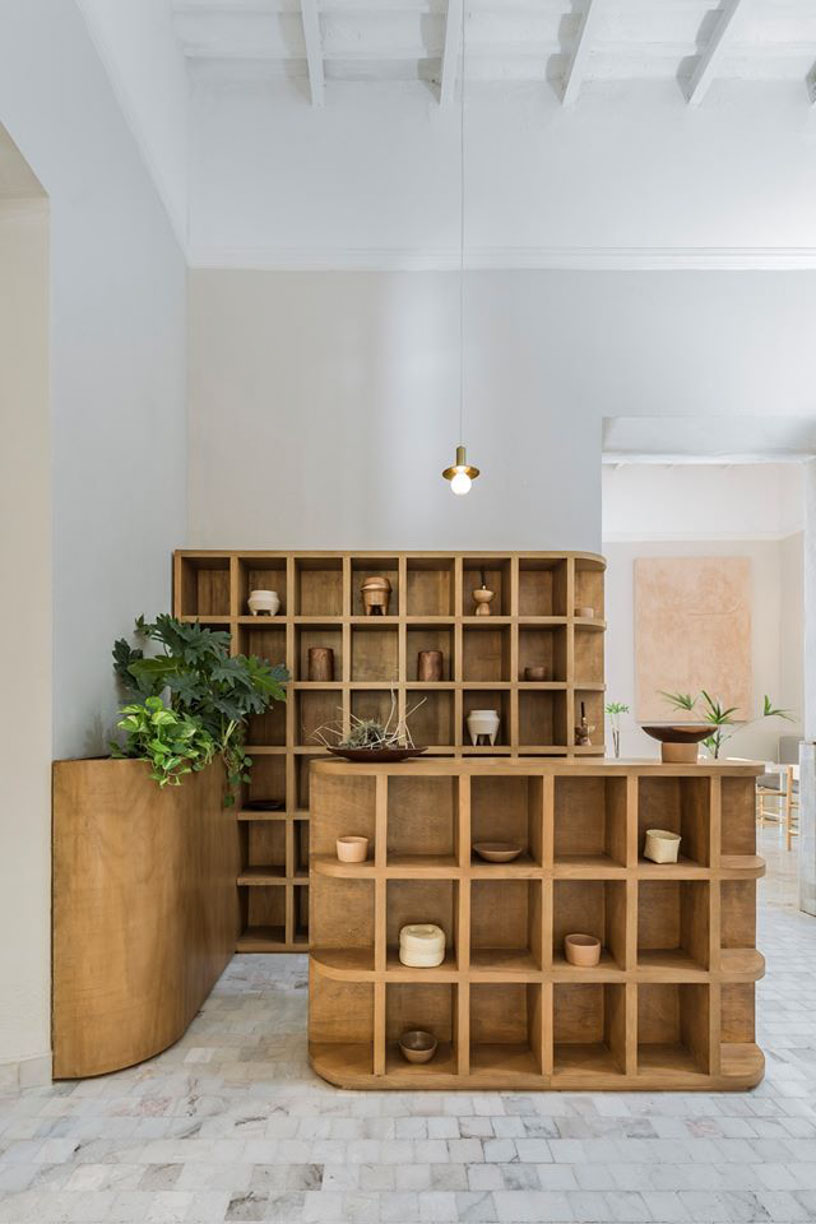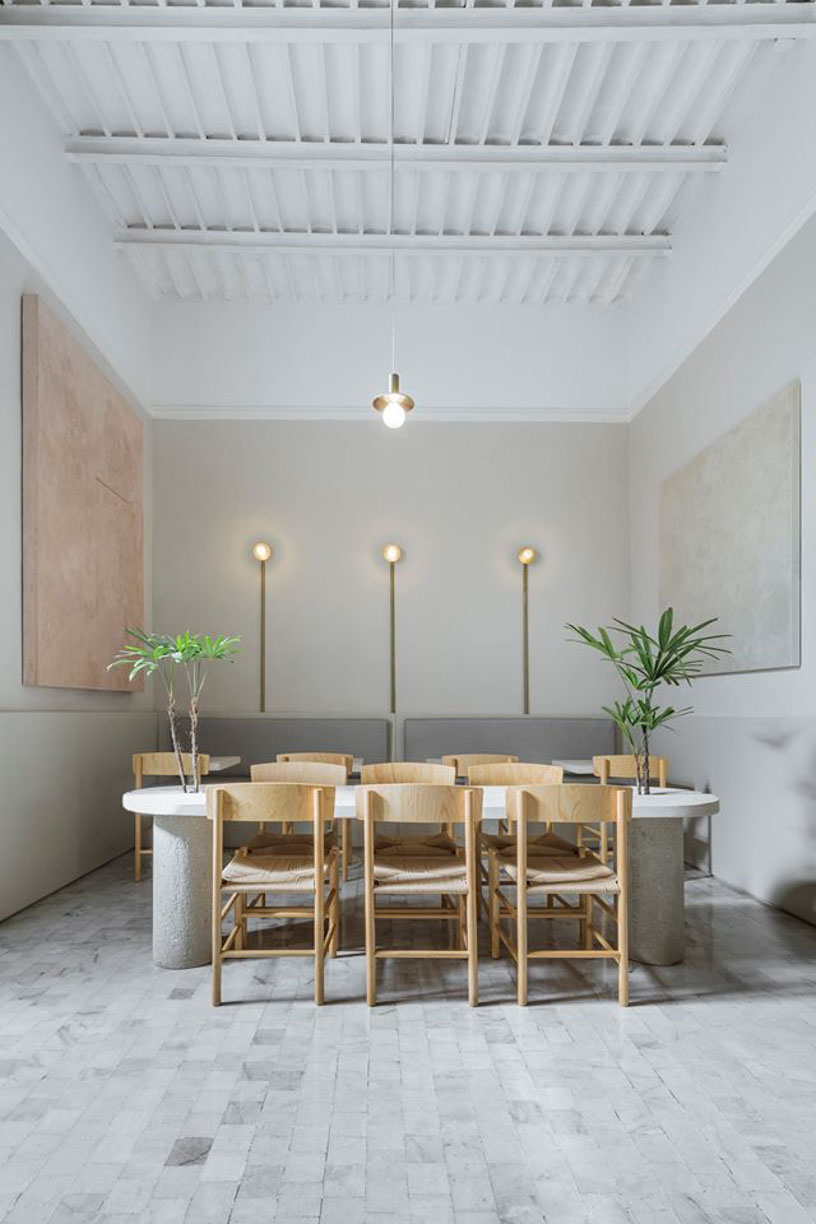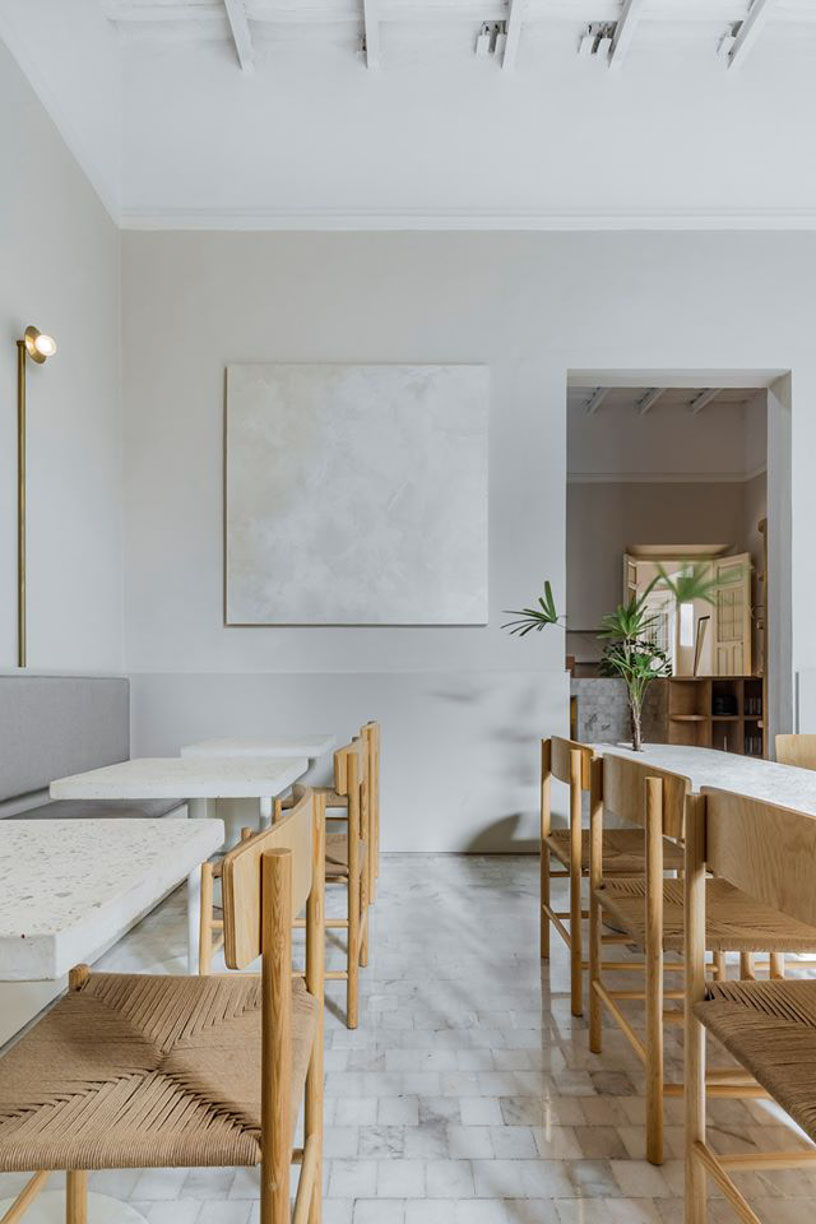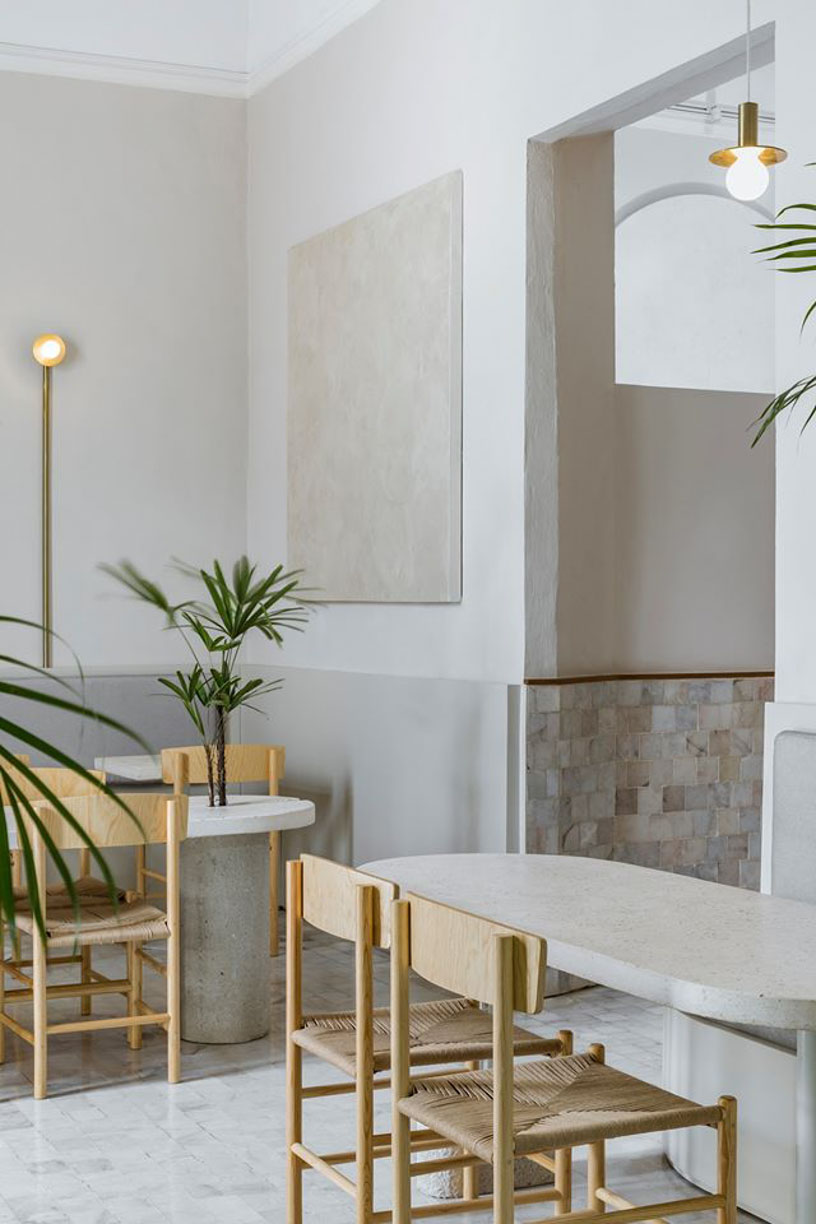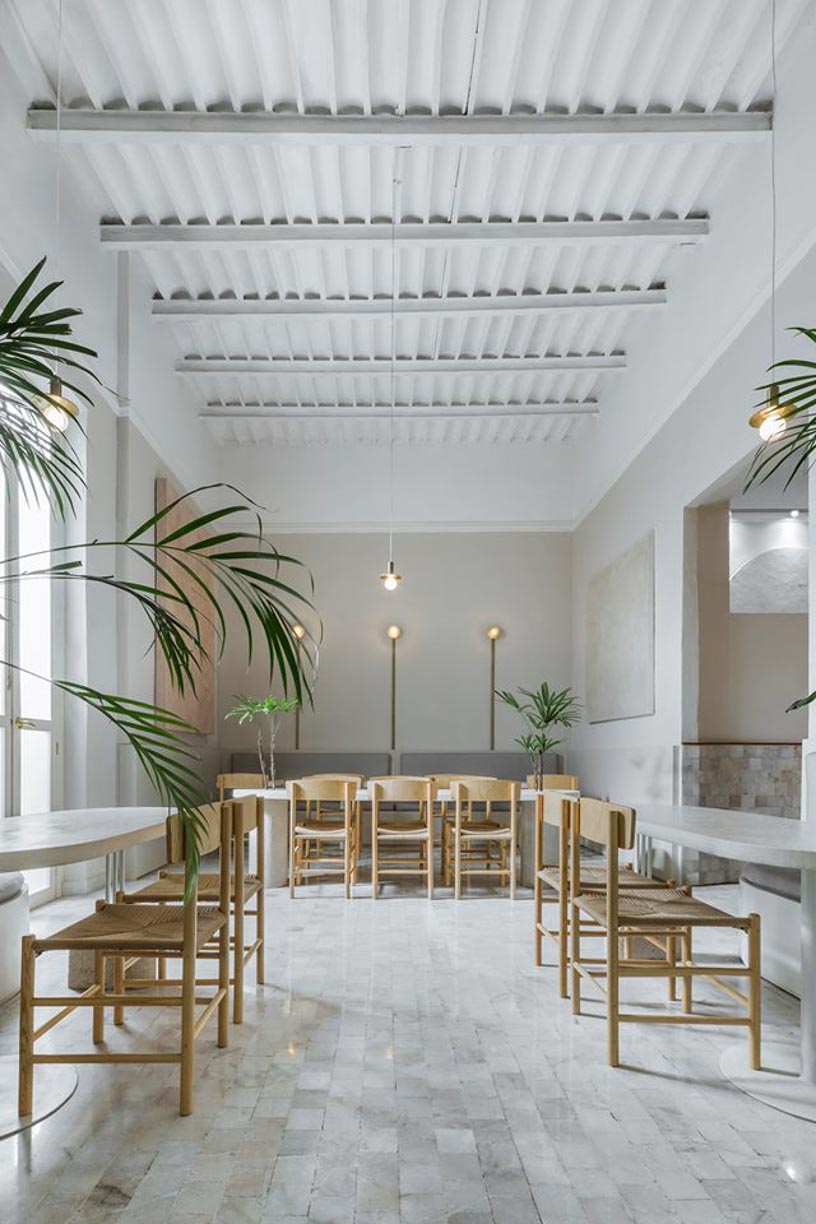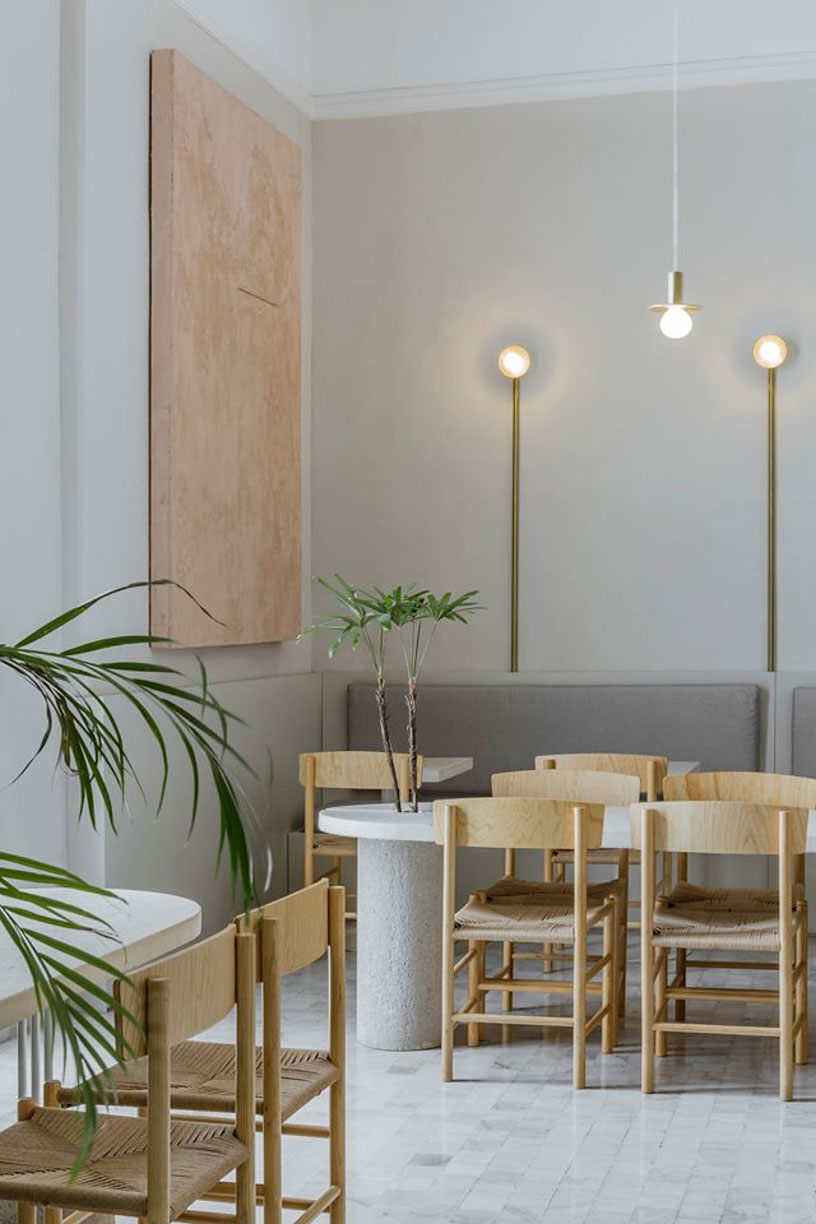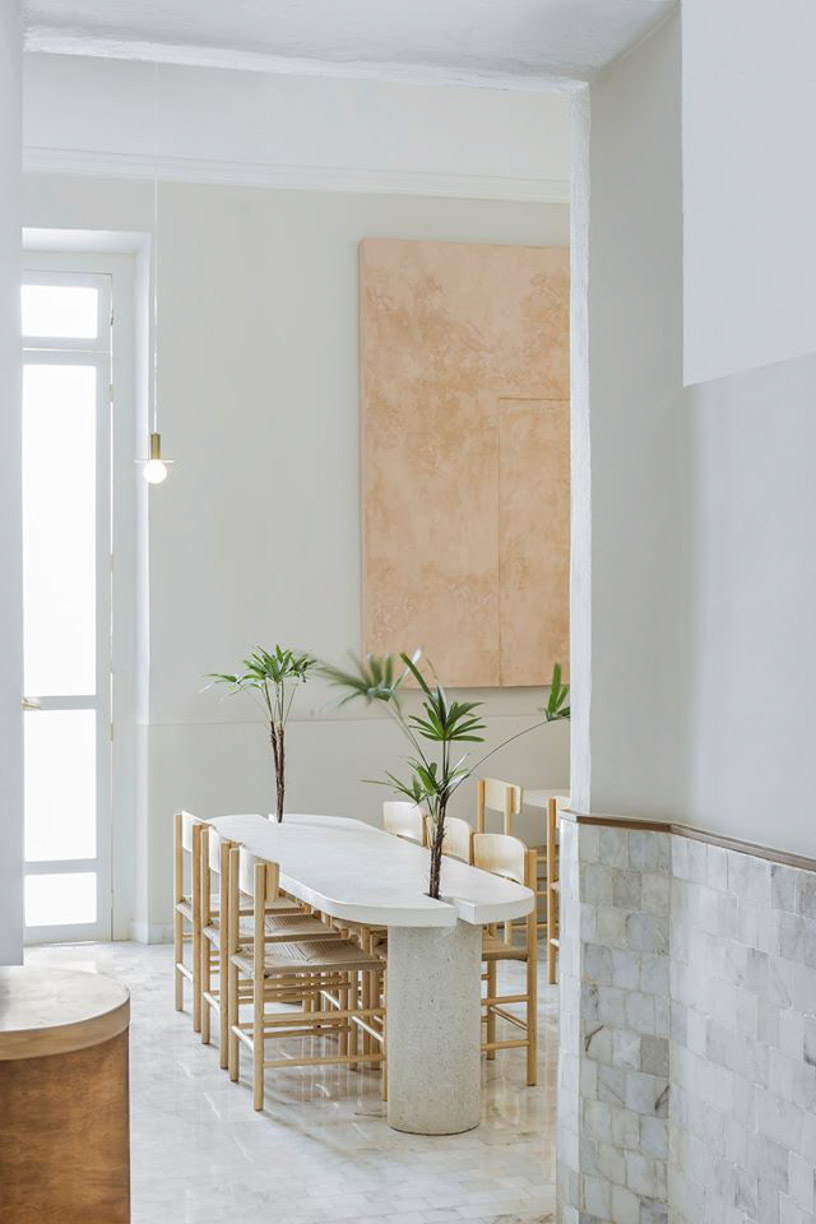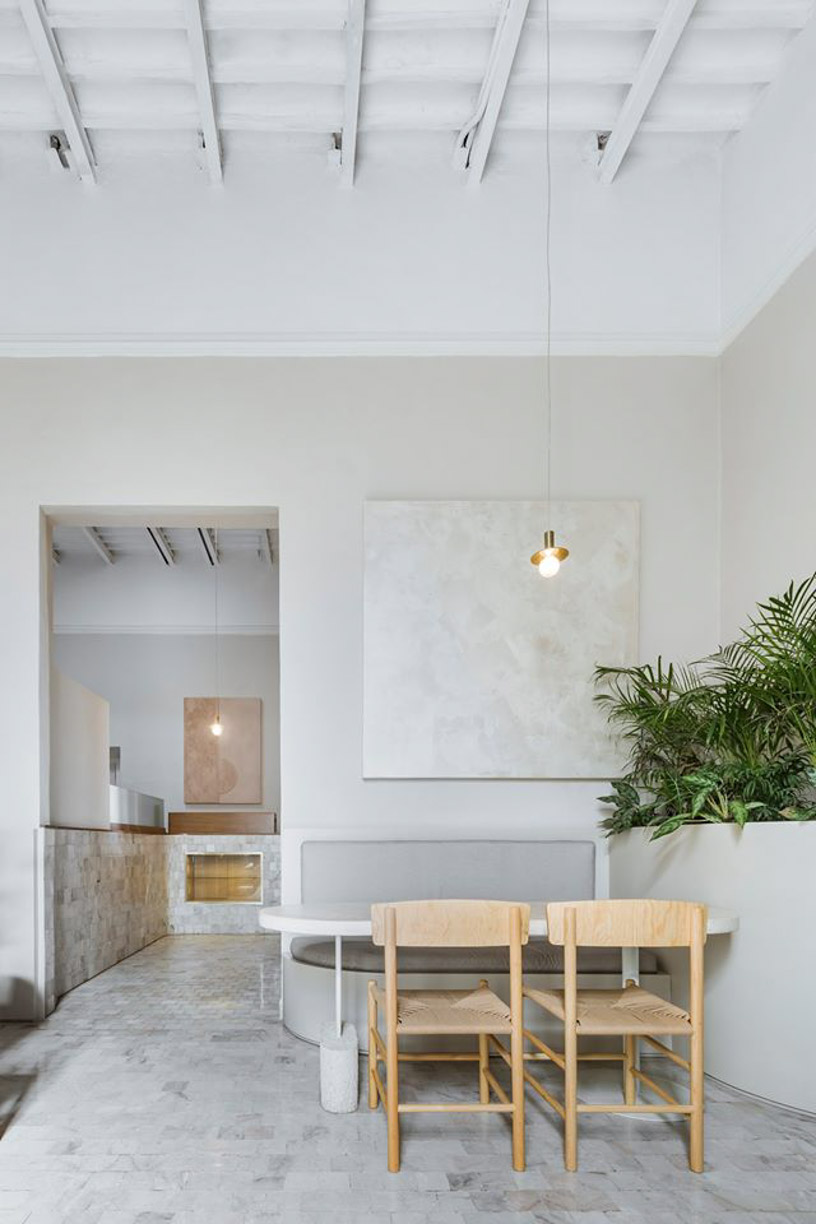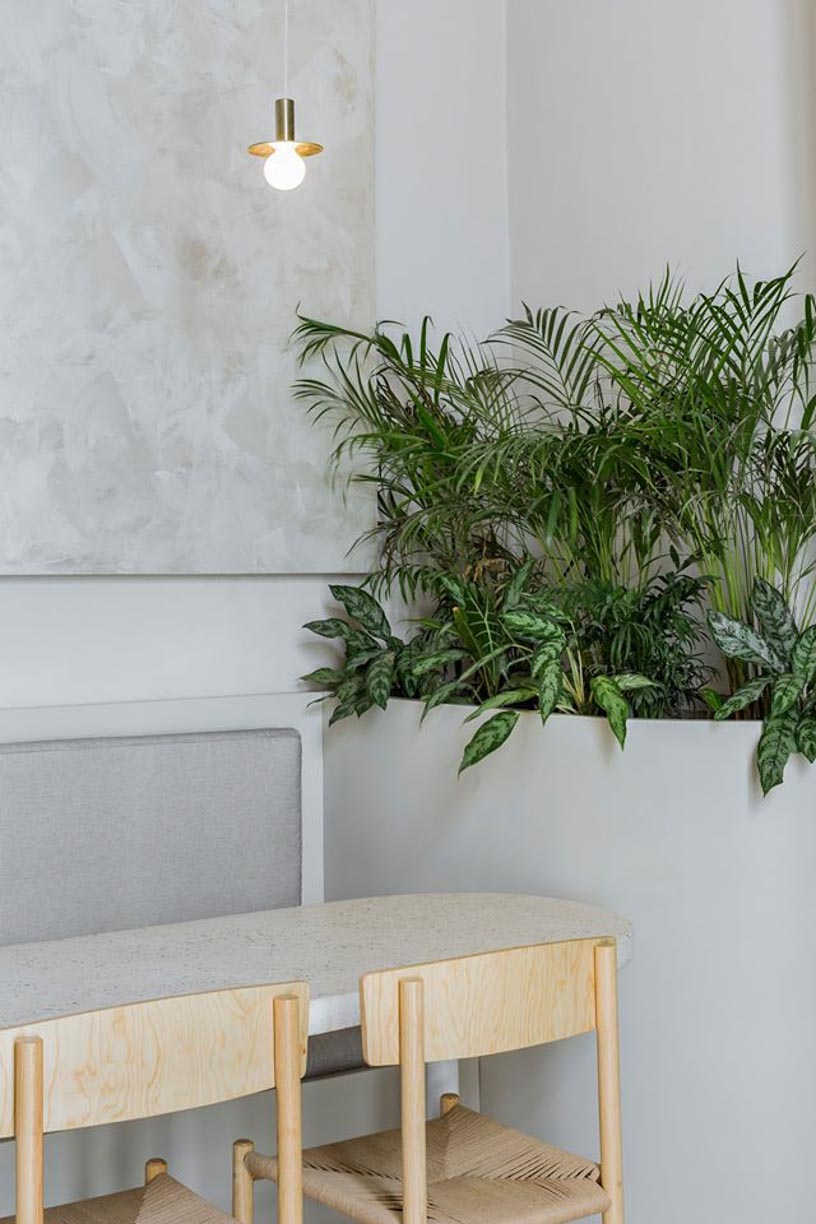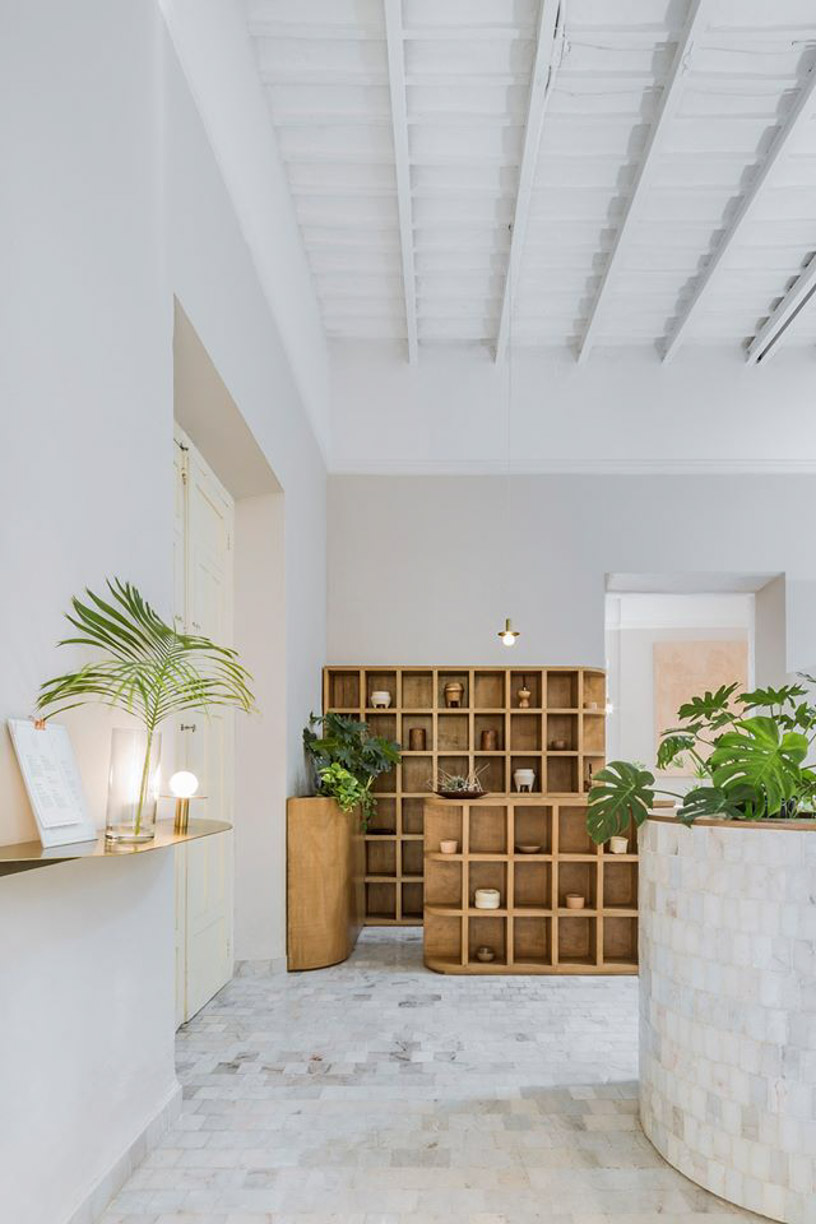 Photographer: Cesar Bejar Studio
Location: Mérida, Mexico
Year: 2019