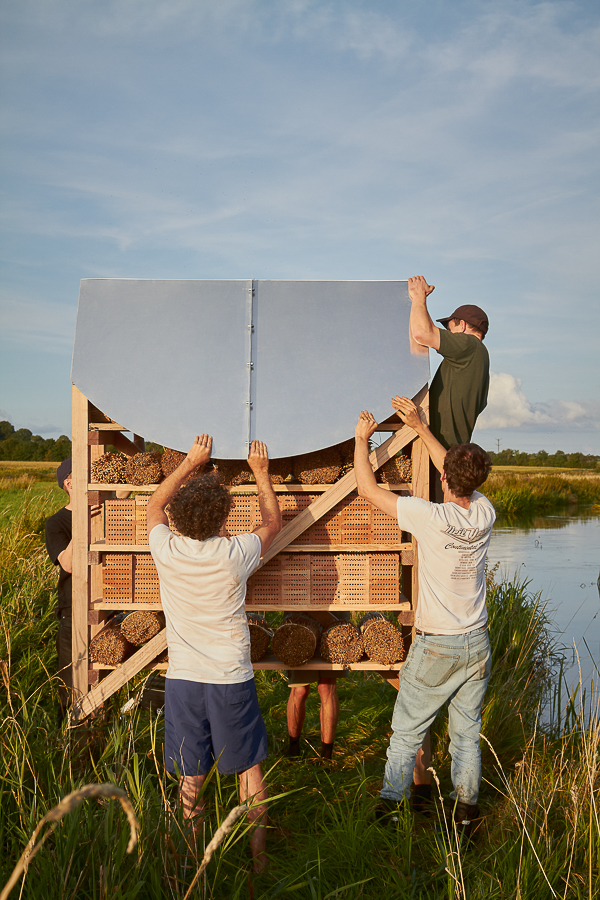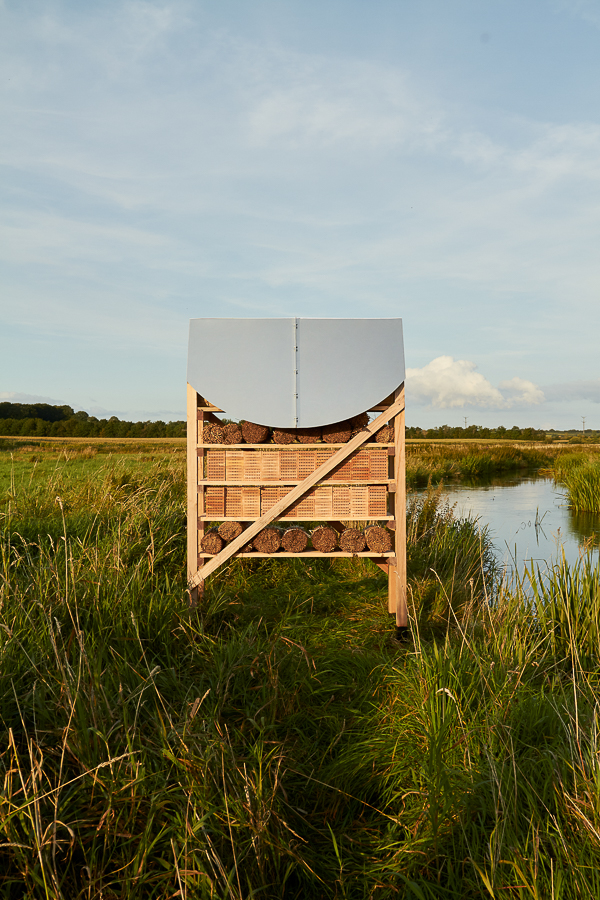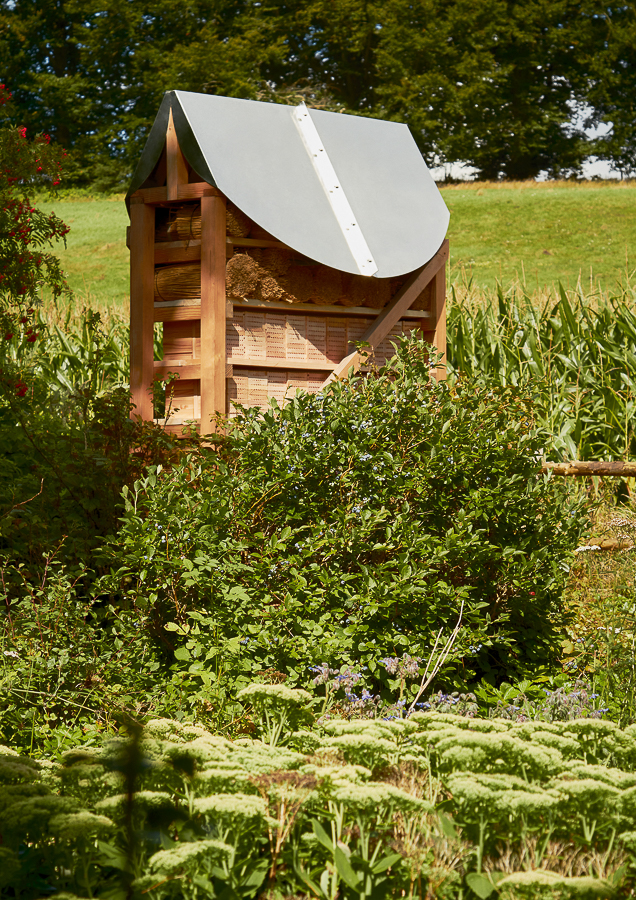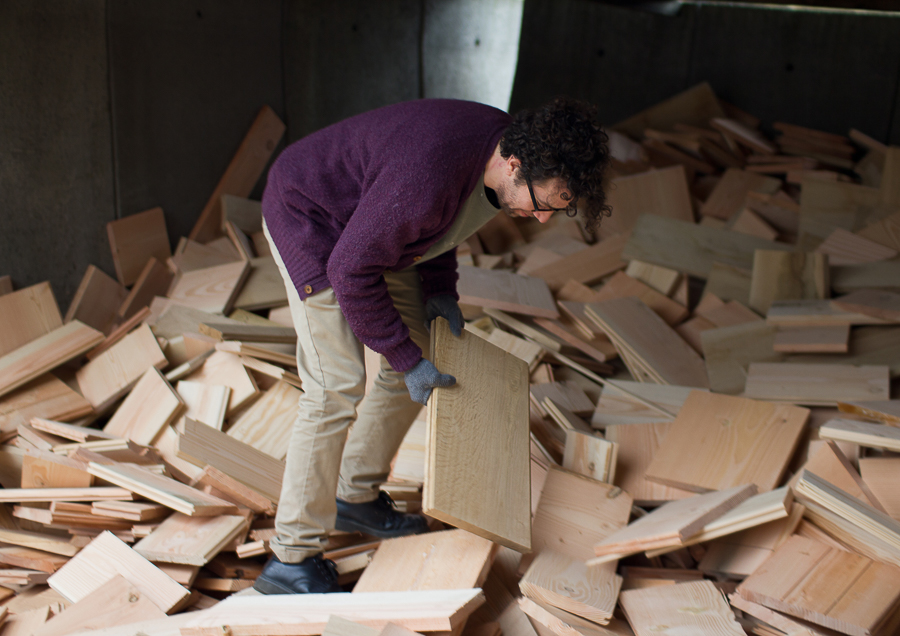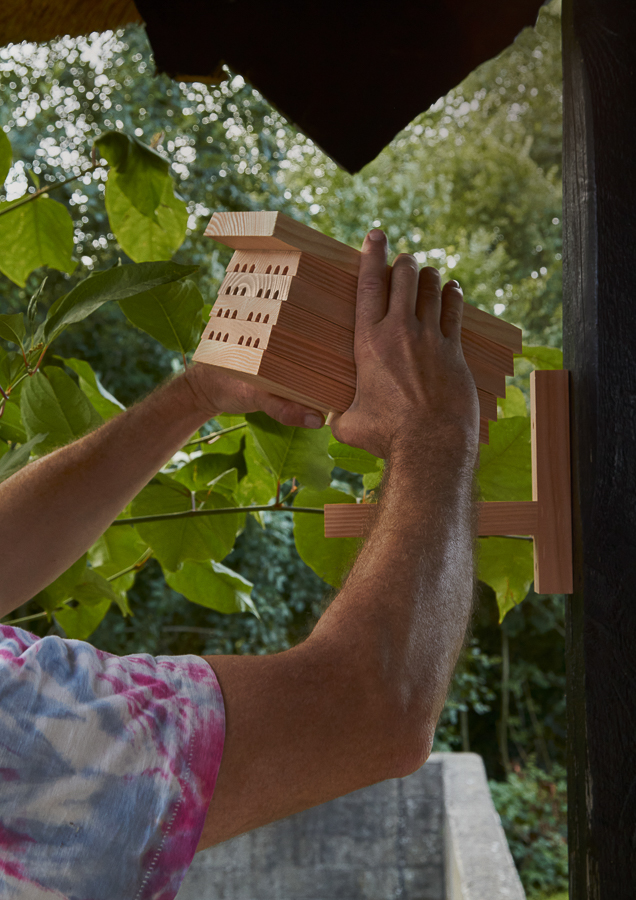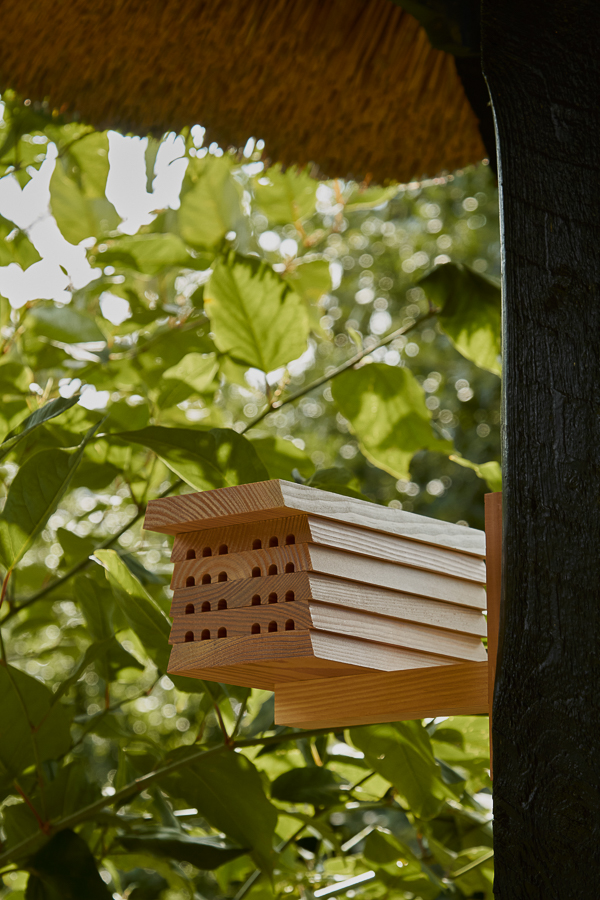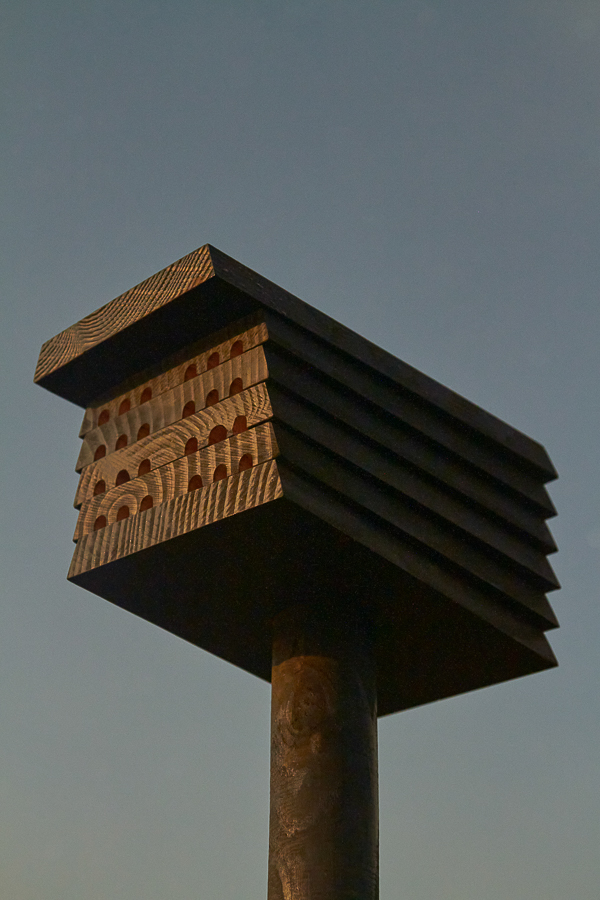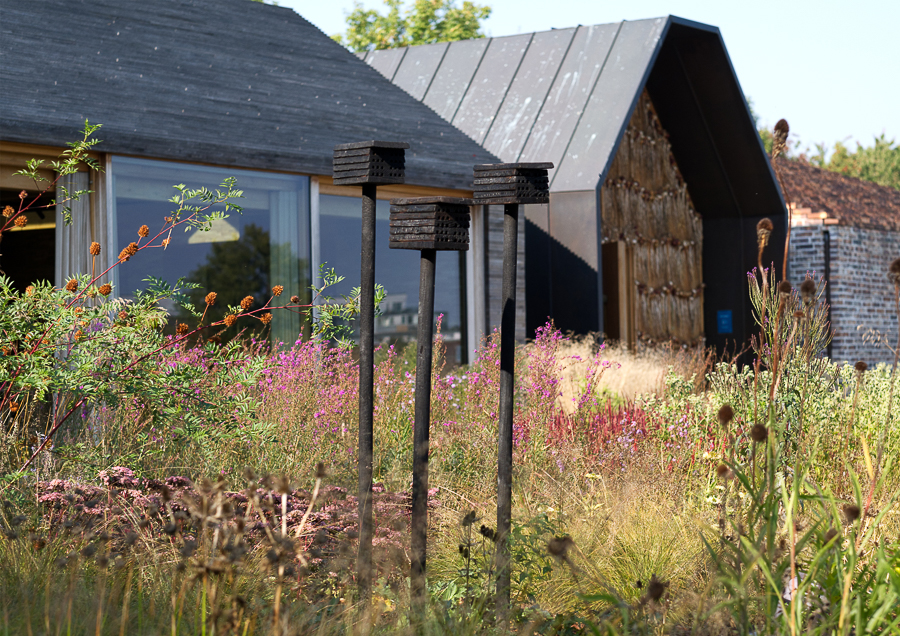 Co-inhabitants exhibition
Habeetats x Dinesen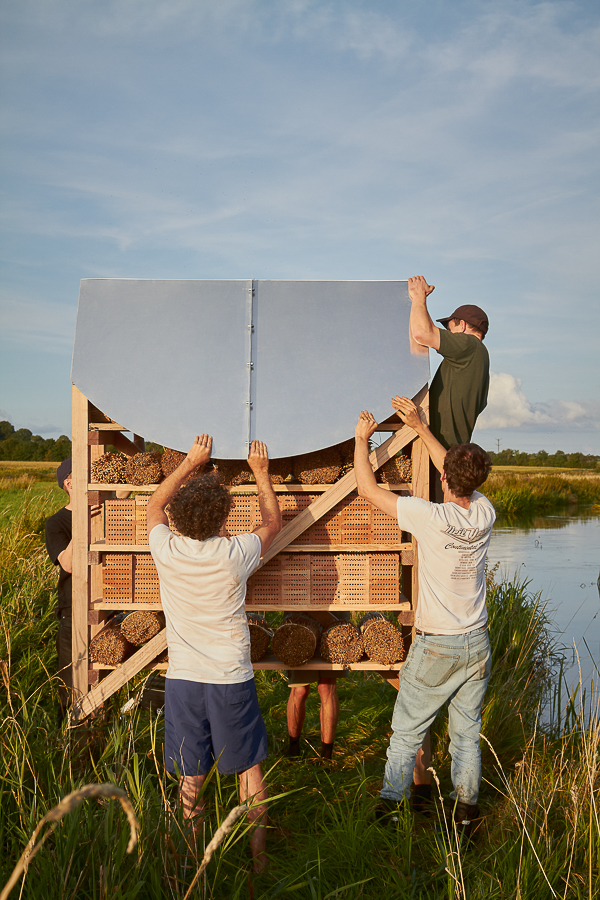 On the occasion of the design festival 3daysofdesign, Habeetats and Dinesen are teaming up around a large-scale architectural project: the construction of the smallest shelter in the world for solitary bees.
For nearly 10 years, the two companies have collaborated with a common interest in ecology and exchanged a great deal of knowledge on wood, bees and biodiversity. After a visit to the Dinesen production site a few years ago, Habeetats founder André Amtoft finds real potential in transforming Douglas fir falls into nesting shelters. Thanks to its very lively grain structure, the Douglas fir makes it easier for bees to locate their nesting holes in the shelter. Suitable for outdoor use, the Douglas also gives shelters a certain longevity. In collaboration with architect Jeepe Utzon and biologist and doctoral students Anja Amtoft Wynns, Habeetats is researching the needs and cycles of the solitary bee. Shortly after, the Utzon edition saw the light of day.
These small shelters are already widespread across the world and have been tested in Denmark, Brazil, the United States, Switzerland and Finland. In the future, Habeetats is keen to foster new collaborations that could help raise awareness of how solitary bees contribute to our ecosystem and our long-term survival as a co-dependent species.