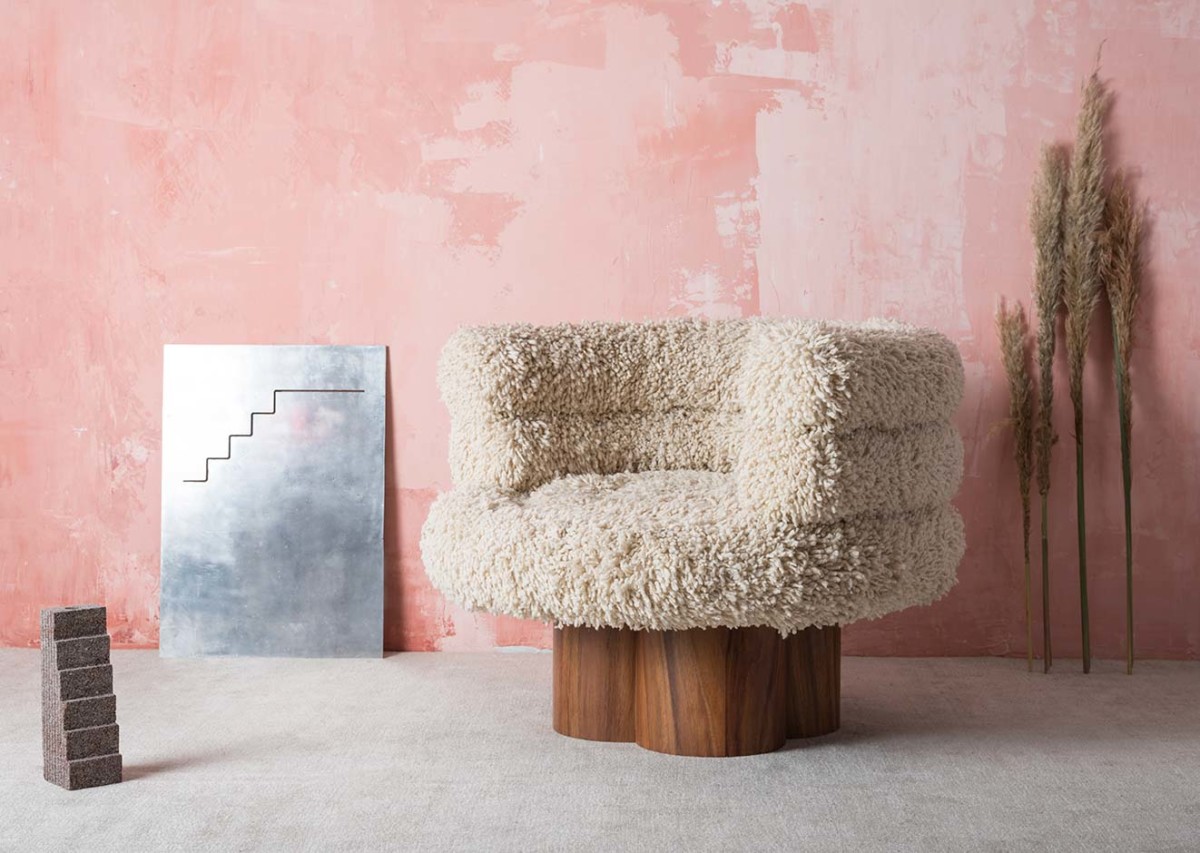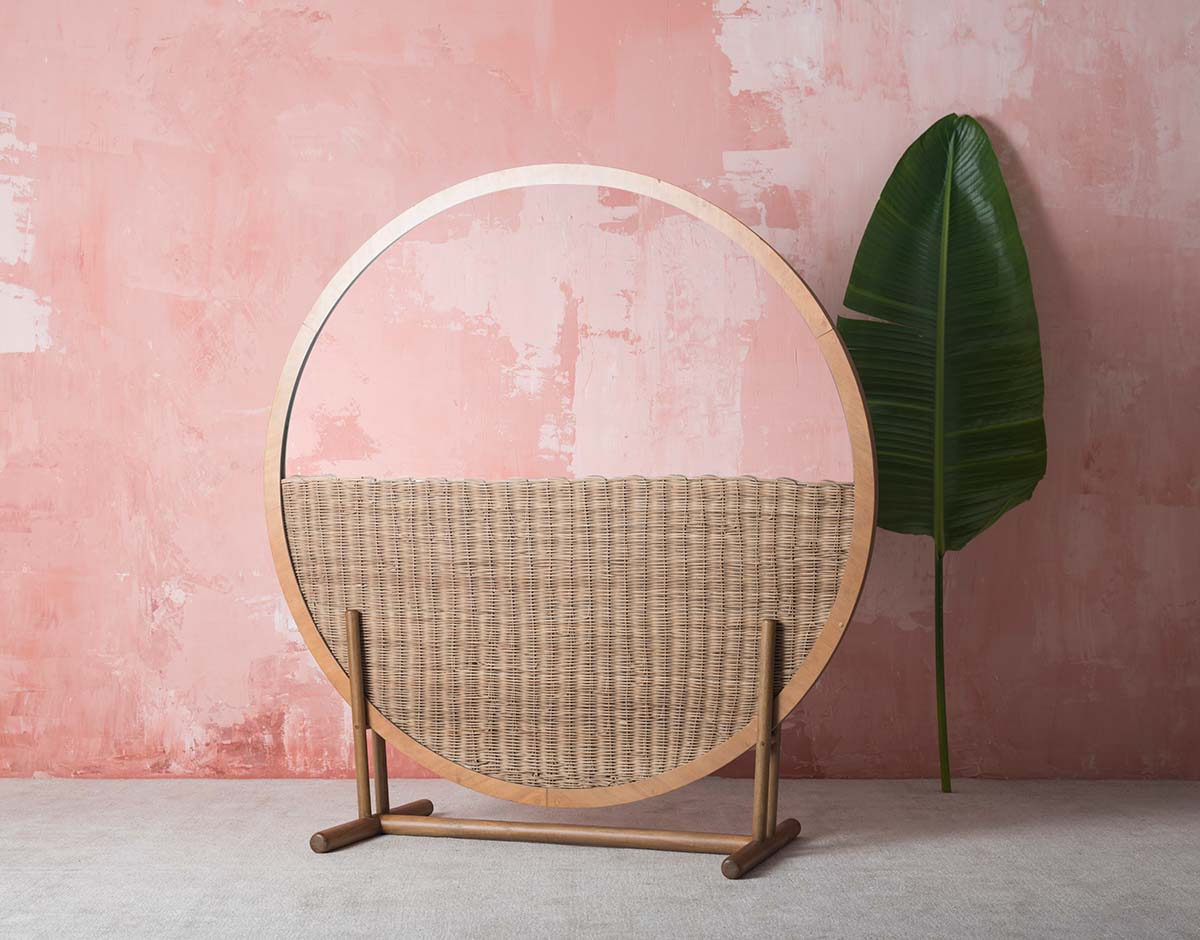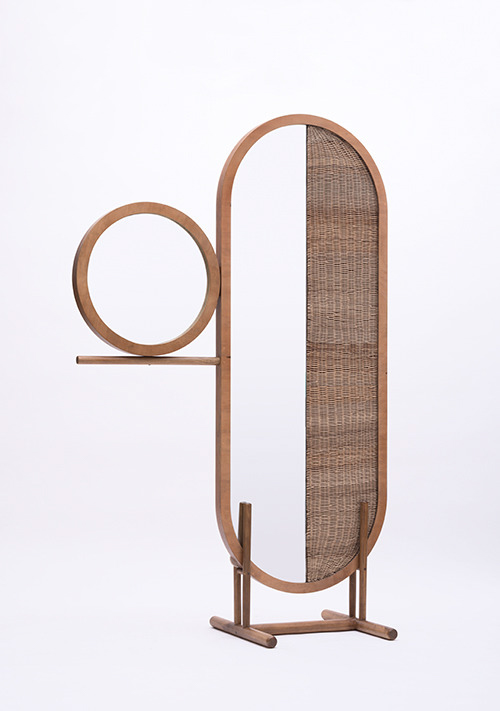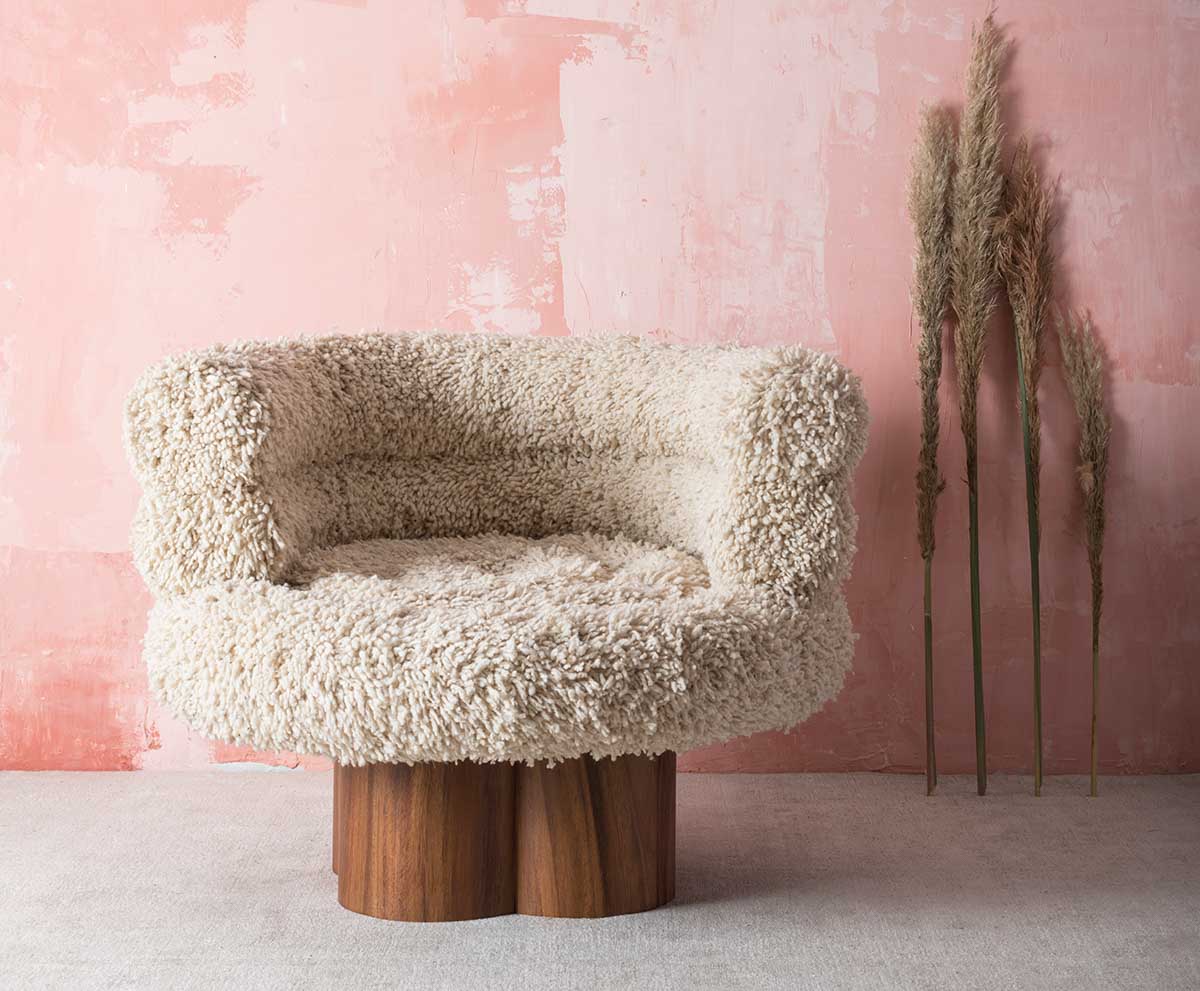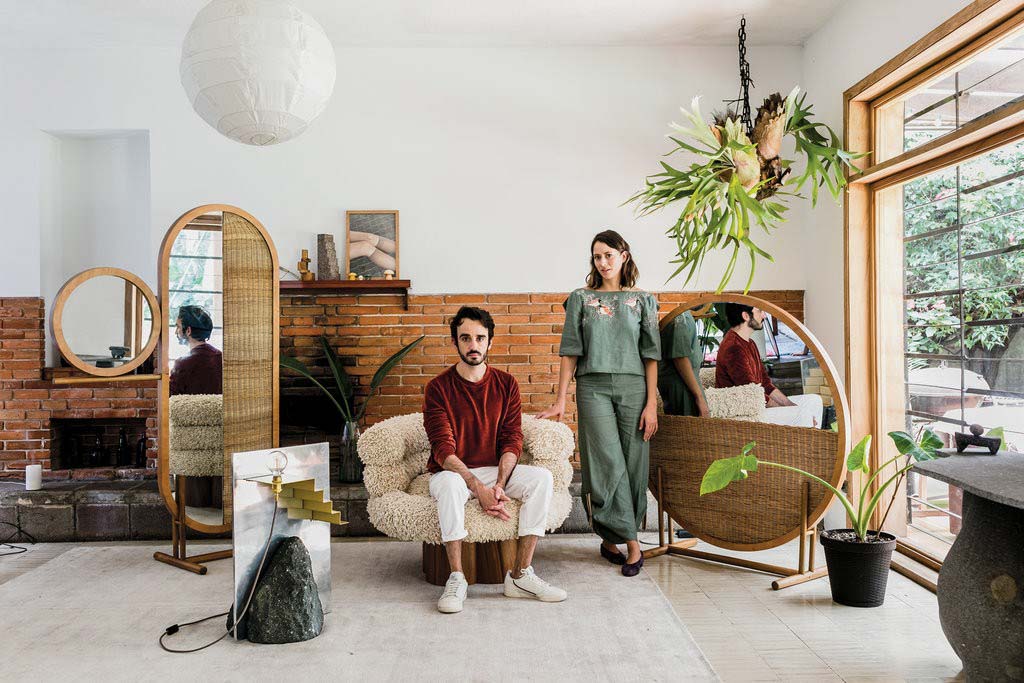 Living Stone Collection
Agnes Studio
Studio Agnes was founded at the end of 2016 by designers Estefanía de Ros and Gustavo Quintana as a multidisciplinary studio focused on the conception and creation of furniture, objects and spaces, between art and design. Based in Guatemala City, Studio Agnes develops a deep appeal for organic and natural materials as well as artisan techniques.
Their new Living-Stone collection explores the contrast between ancient materials and techniques in a futuristic context. Inspired and animated by the architectural heritage and radicalism of the 60s and 70s, Studio Agnes imagined the object as the possible evolution of Mesoamerican symbolism in pre-Columbian architecture and design.
The Lana Chair notably composes the Living-Stone collection, a chair exploring the use of Momostenango wool, usually used for tapestries. A veneer of guanacaste wood comes to dress the base of the chair, creating a harmonious contrast with the wool. The material is then no more than a simple component but rises as the main element of the chair.
The Eclipse / Sol mirror also feeds the collection by offering a play between solid and void, form and inform it through a combination of circular shapes. Designed in hand-woven wicker and pine essence, this mirror recalls the eclipse, one of the most important astronomical events of Mesoamerican cultures, full of mysticism and symbolism.