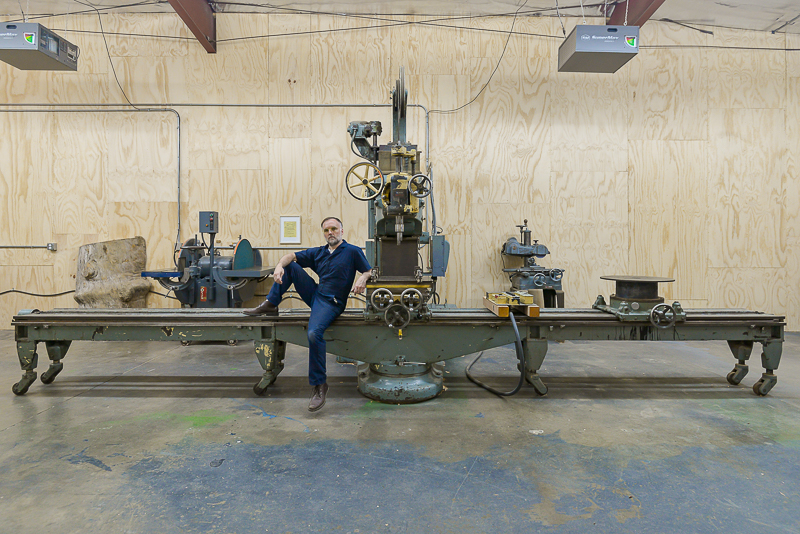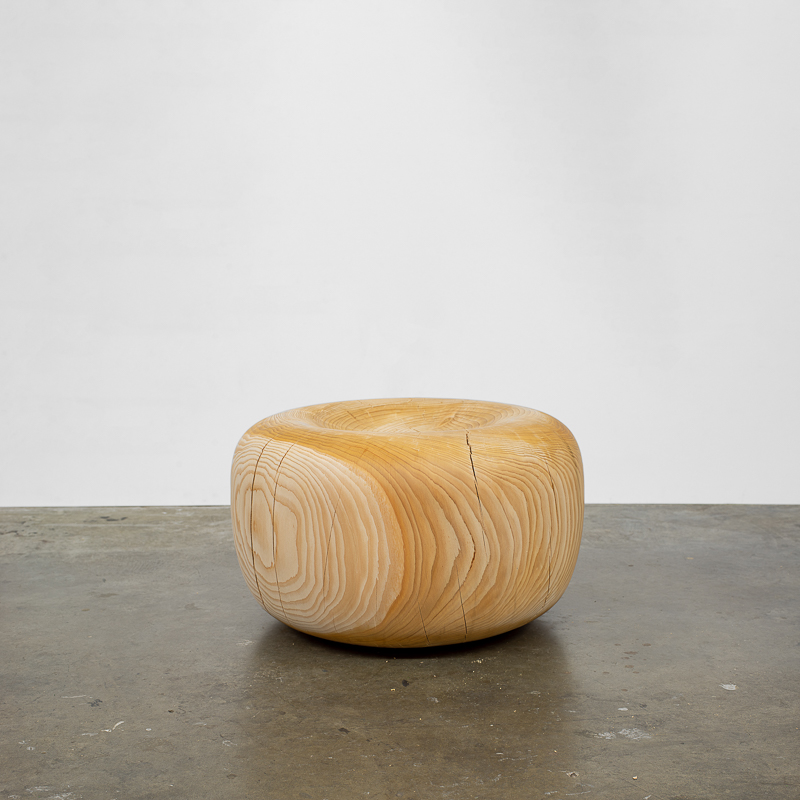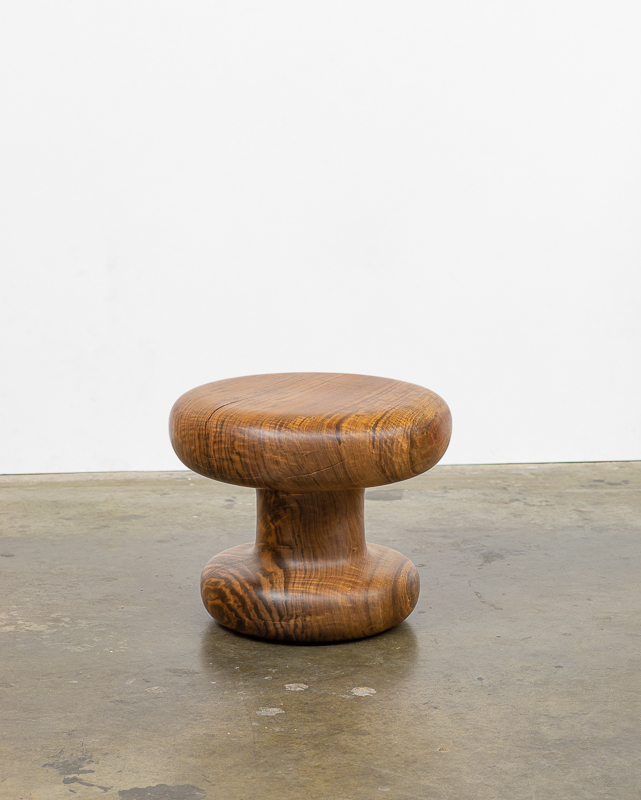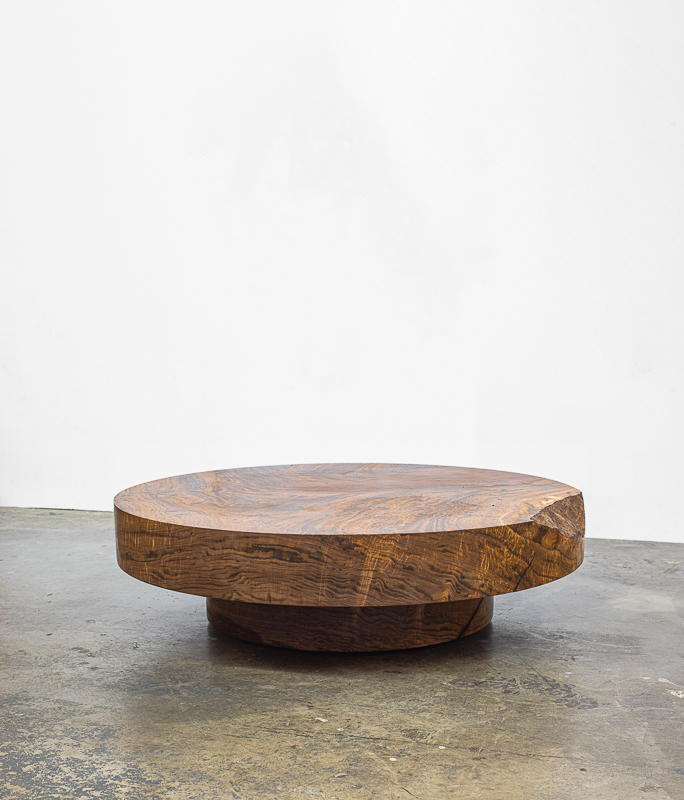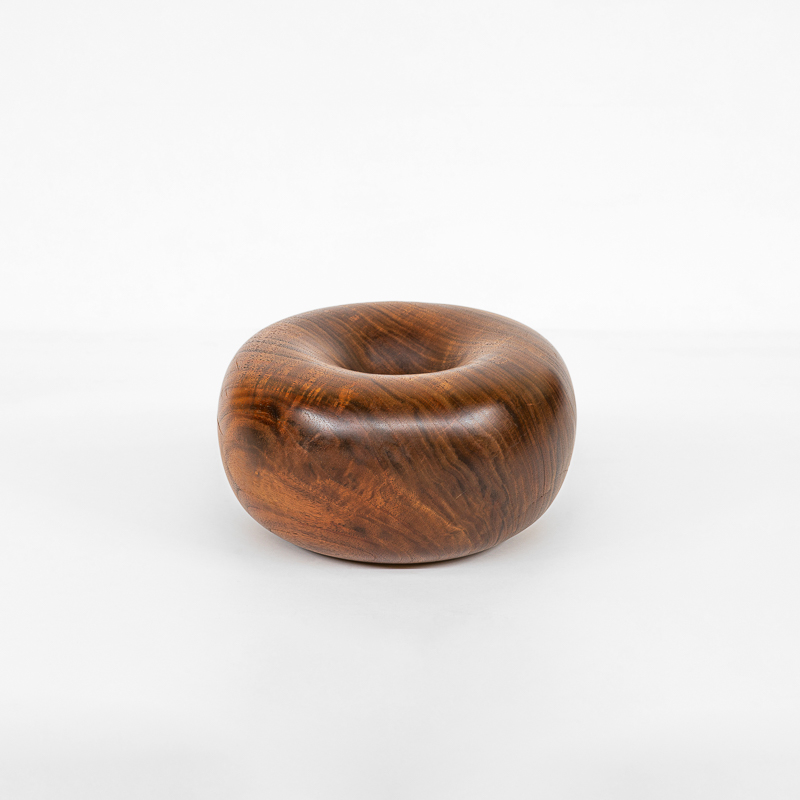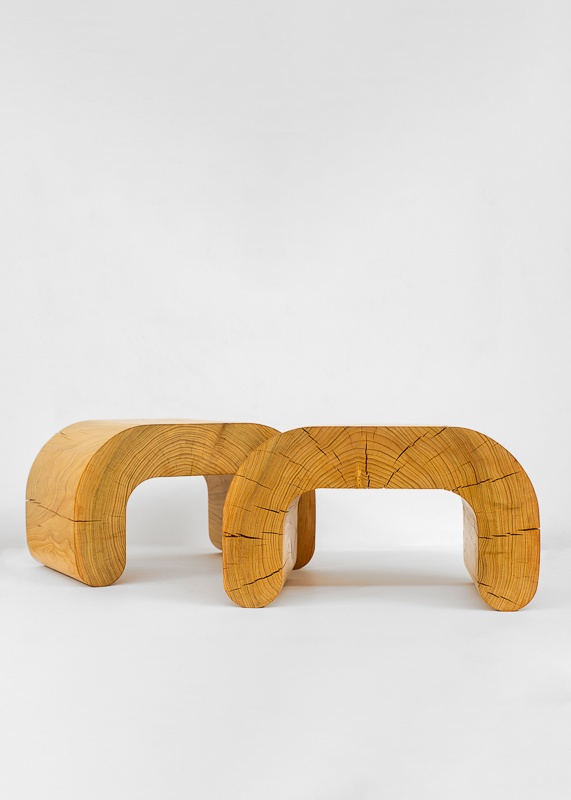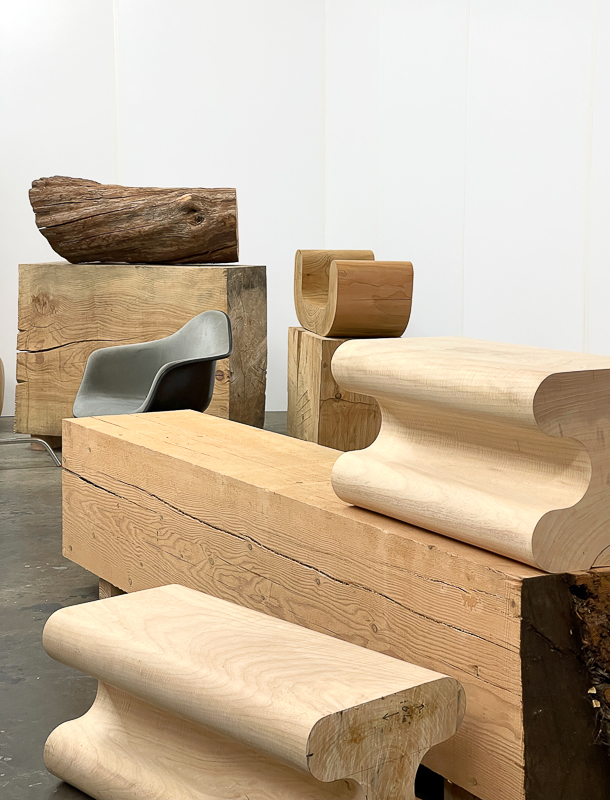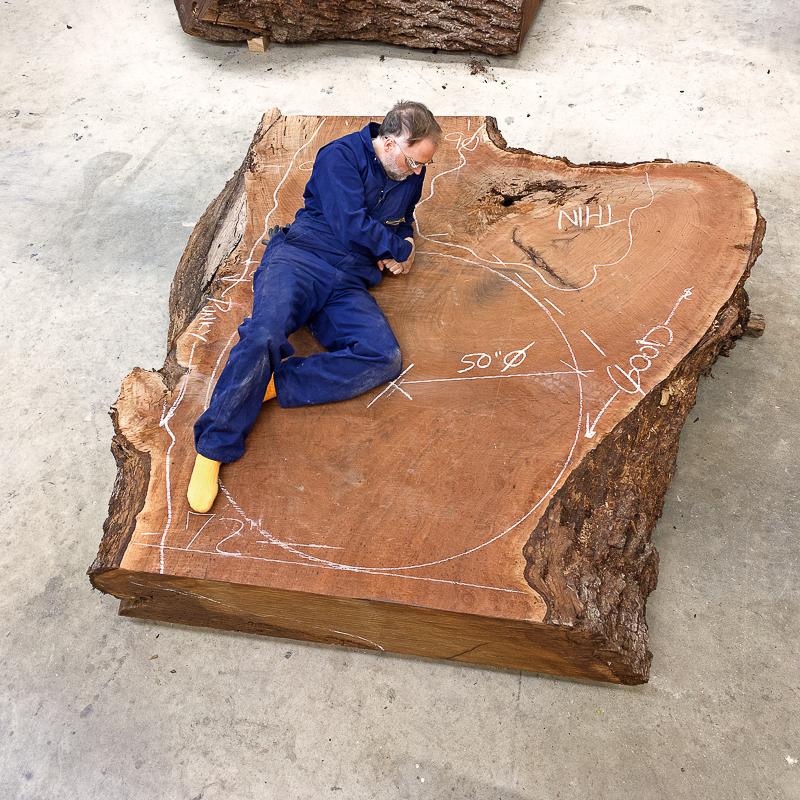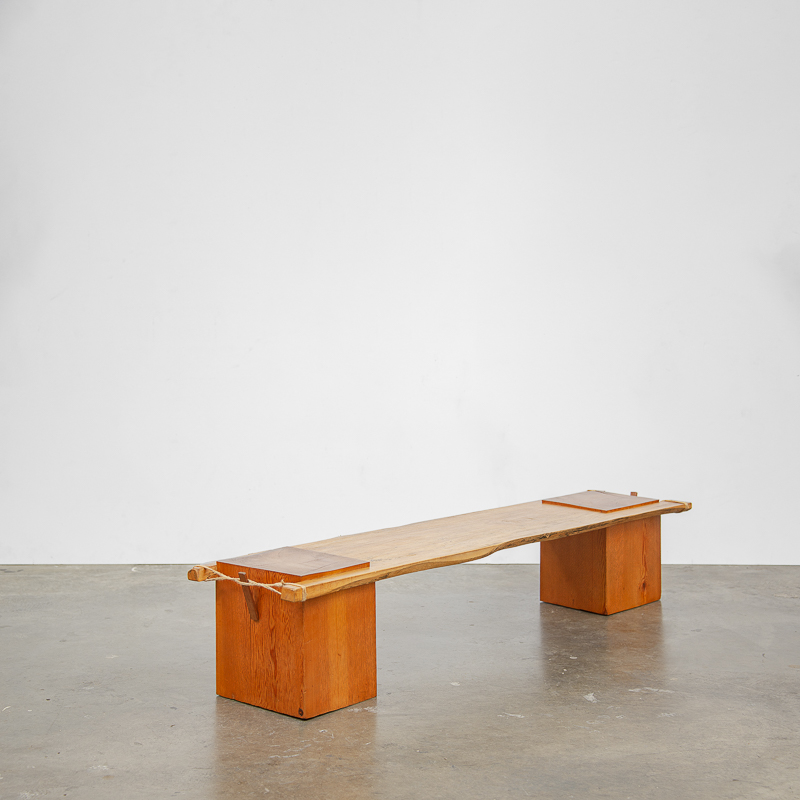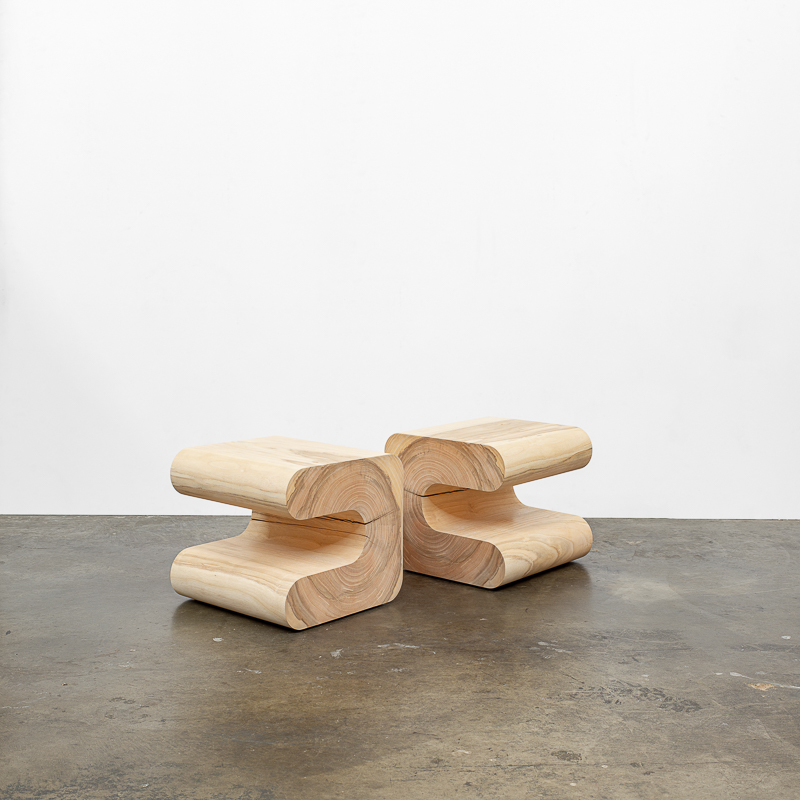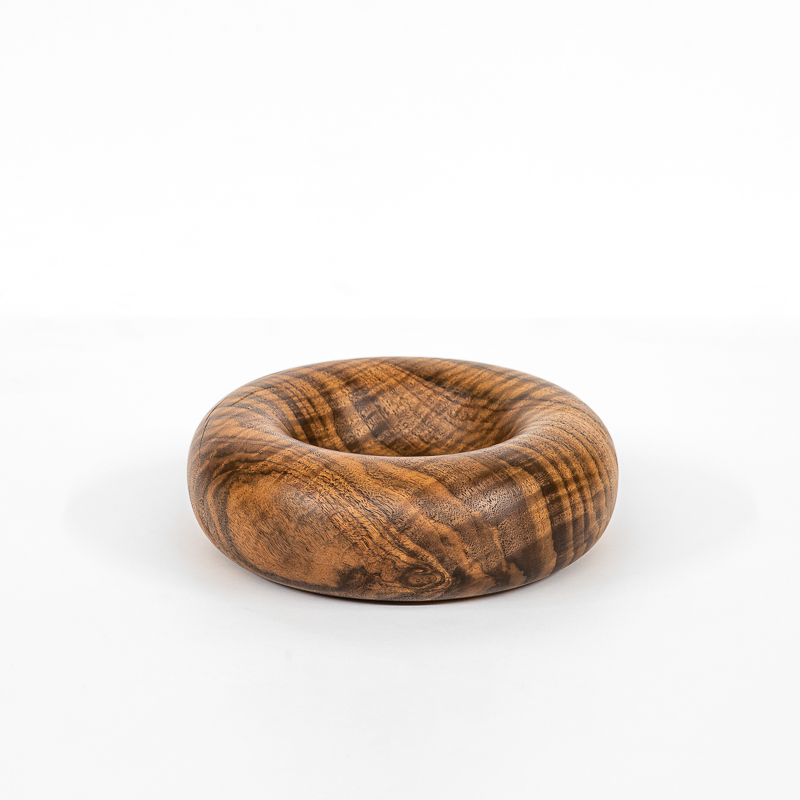 Christopher Norman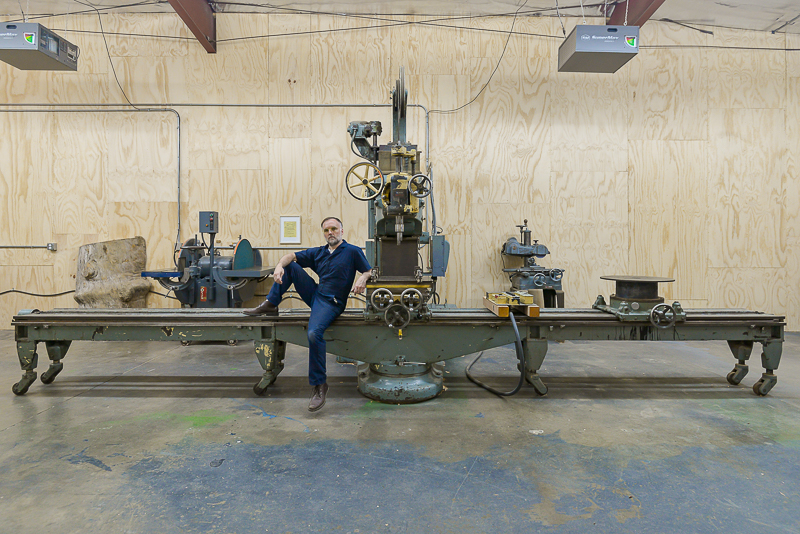 Christopher Norman challenges us with his monumental sculptures. Graphic and geometric, they remind him of his practice of architecture. By playing with dimensions and spaces, Christopher offers us an artistic vision of the practice of wood.
You're an architect, sculptor and designer. Can you tell us about your career ?
I always have loved form and working with my hands. I studied architecture to create spaces. After about ten years of working in architecture, I started working with wood again. Specifically, I started making turned objects. The immediacy was startling. Compared to building projects that take at least two to three years, I found with wood, I could walk up to a lathe and, with minimal planning, have a finished piece an hour later. I also enjoy working in solitude for long stretches. It wasn't long after rediscovering woodturning that I chose to focus all my time and effort on building a practice around creating sculpture in wood. Nowadays, I take on a limited number of architecture projects because I still love to build on that scale.
Are your sculptures a way to understand space differently than in architecture ?
One way I look at architecture and sculpture is that they are on the same spectrum. Both are forms that people live with and experience. Architecture is driven by the program of the inhabitants, while sculpture is much less constrained. Daily, there isn't a lot of crossover between my architecture and sculpture. In reality, my sculpture practice reminds me to keep my architectural work exciting and simple too.
What is your process when creating a new sculpture ?
I make formal, almost abstract sketches of forms I want to realize. At this point, they are scaleless. I may have a piece of wood on hand that, obvious to me, is perfect for one form or another, or else, I put feelers out for a very specific log to make a piece from. Since none of my pieces are glued-up, I am very deliberate about what part of a log the piece will be made from. Once I start cutting wood, there is no way to turn back, so I may make small moves to get the best form or feature of the wood.
What type of tool do you work with?
For years I only used hand tools when making furniture. This taught me a lot about working with wood, especially about working with the grain. I consider the lathe a handtool; while there is a motor to turn the work, the art of the lathe is sharpening and holding tools to cut. I was surprised how much there is to learn to use a lathe to get what you want out of it. Now, a lot of what I am making are forms in wood at scales where handtools aren't as practical. I have a 1942 pattern mill that was made for working the largest pieces of wood. I love that with this machine, it is still hand-controlled, yet I can make huge pieces in a way that is healthy to my body.
How do you find the wood you work with ?
For the wood I use, I get almost all of it locally here in Los Angeles. I work with arborists and sawyers to source whole logs. Many of the trees come from residential land, and these trees have already been a part of a family's life, and when I get them, I create the opportunity for another life for the tree. In the Los Angeles area alone, there are many thousands of trees cut down every year because they are at the end of their life or because they are in the way. I source almost all of my wood in LA, and it is very liberating to know that the wood likely would have gone to a landfill or turned into firewood if I didn't use it.
How do you manage the waste resulting from the extrusion process of your pieces?
Since I rarely work with commercial woods and nearly all of the logs I work with are sourced locally and have been diverted from a landfill, the impact of my waste could be seen as still a net positive impact on the local environment. A furniture-sized piece may make 200 gallons of wood chips. I know enough urban farmers and gardeners that all of my wood waste is used as mulch or firewood.
Can you tell us one of your experience with a special wood ?
Every wood is special! Really, I fall in love with each piece I make, and I see the magic in each raw piece that I start with. I always feel pretty lucky to get to do the work I do every day.
What do you mostly like by working with this material ?
I love that wood is a natural material, one that is relatable to a human time-scale, and all such a big part of our lives. I love stone and metal too, but I don't want to work with them. Wood is pliable, surprising, and sensual and nothing else is quite like it.
Your forms are both minimalist and graphic. What inspires you ?
I have a love for history and artifacts. Each epoch, rather recent or ancient, has its own aesthetic influenced by the culture of the time and the technology available. That said, there are undercurrents of common formal vocabularies. Ancient Roman bowls can be almost indistinguishable from modern bowls, even the decoration. I seek out primary forms from the domestic and industrial world and then reconstitute them at a different scale, in a different material, or a different context.
You are based in Los Angeles, a very creative city. How your location influence your work ?
I say LA is a place where everyone creates their own unique LA rather than being part of a bigger historical identity. More than anything, LA has allowed me to follow my dreams while knowing that surely like-minded people are out there and interested in what I am doing.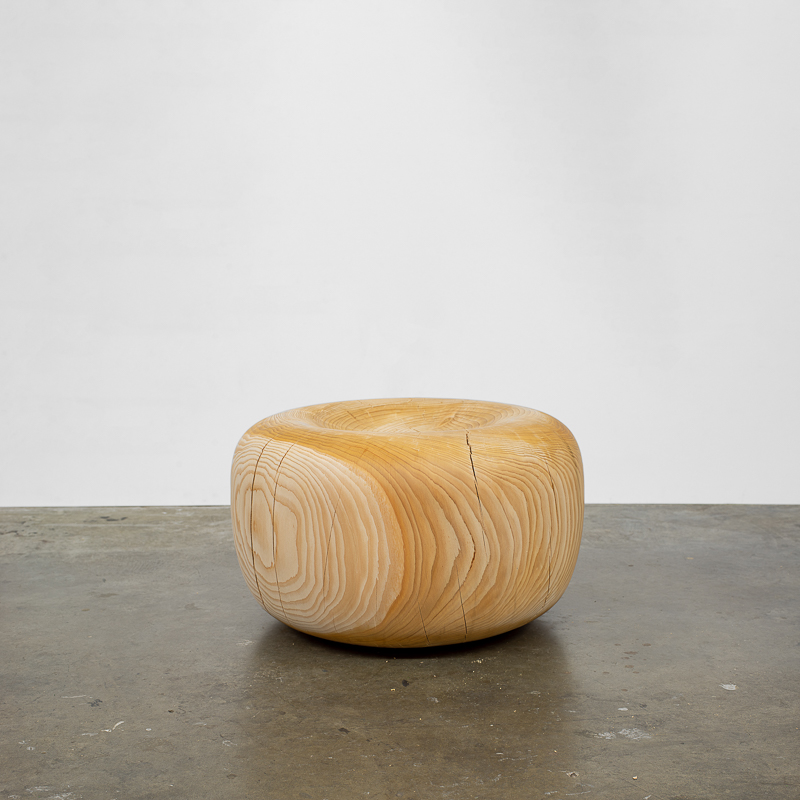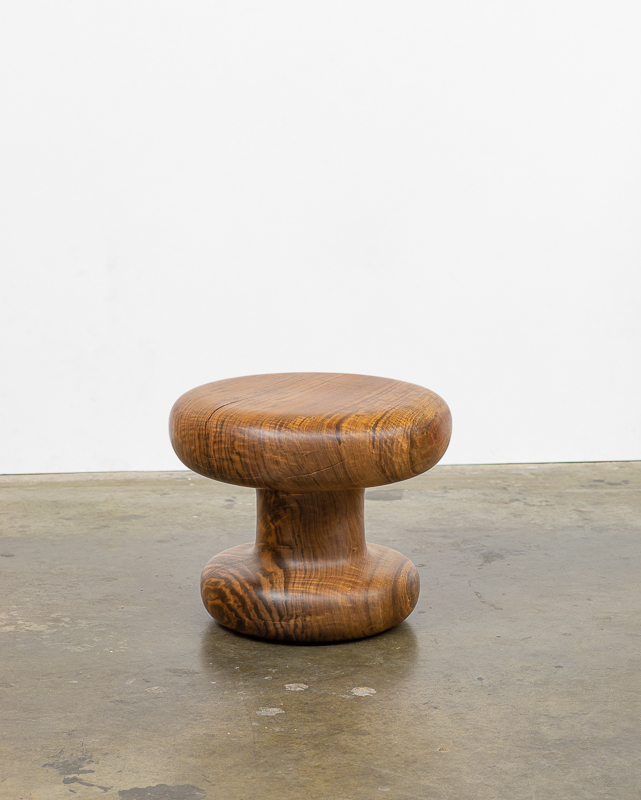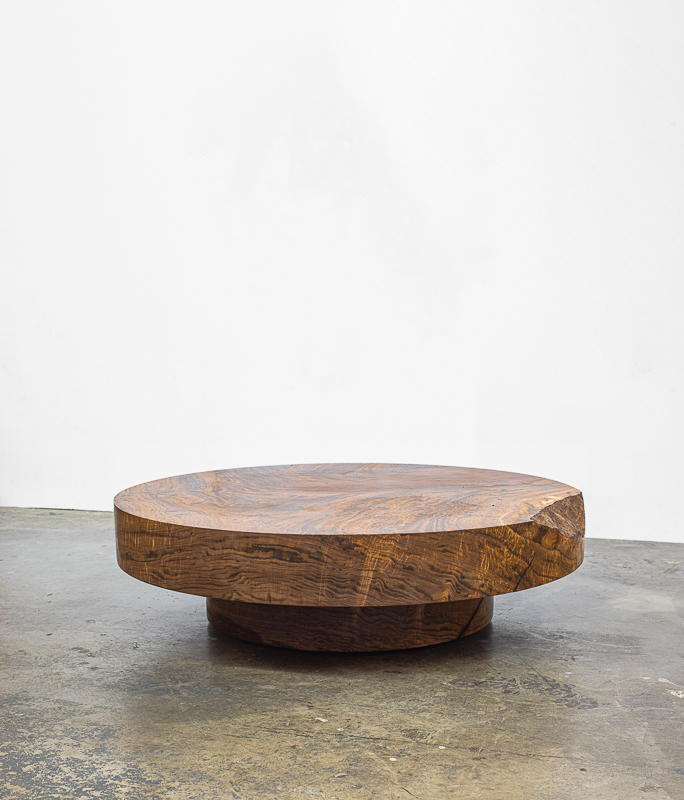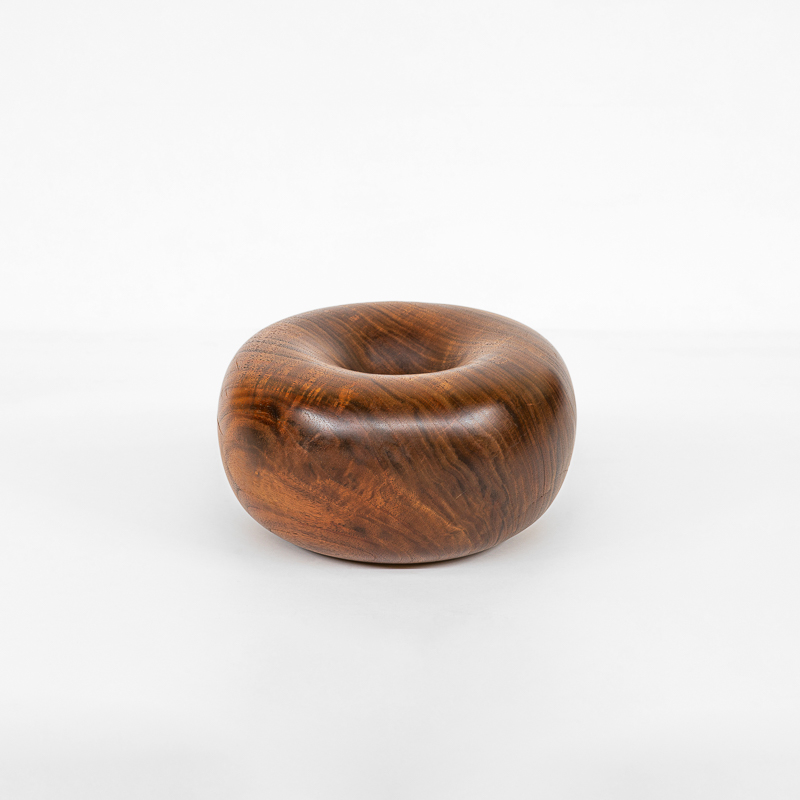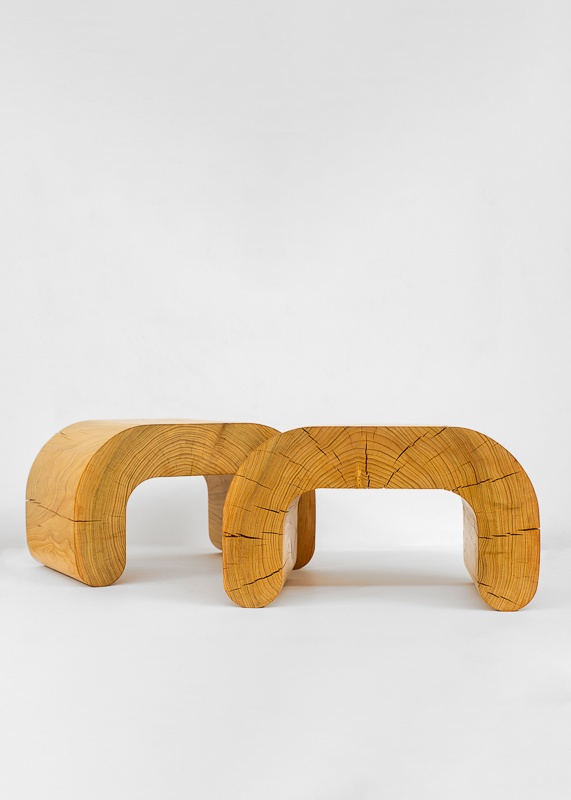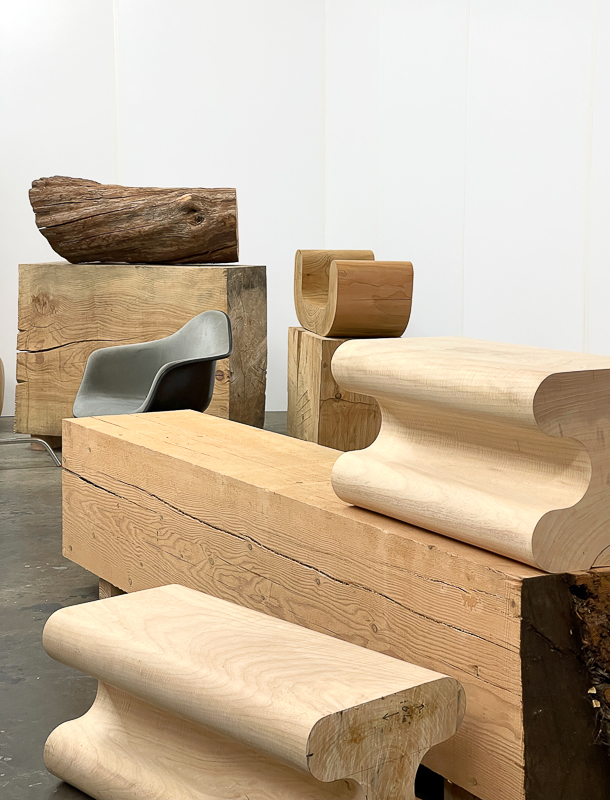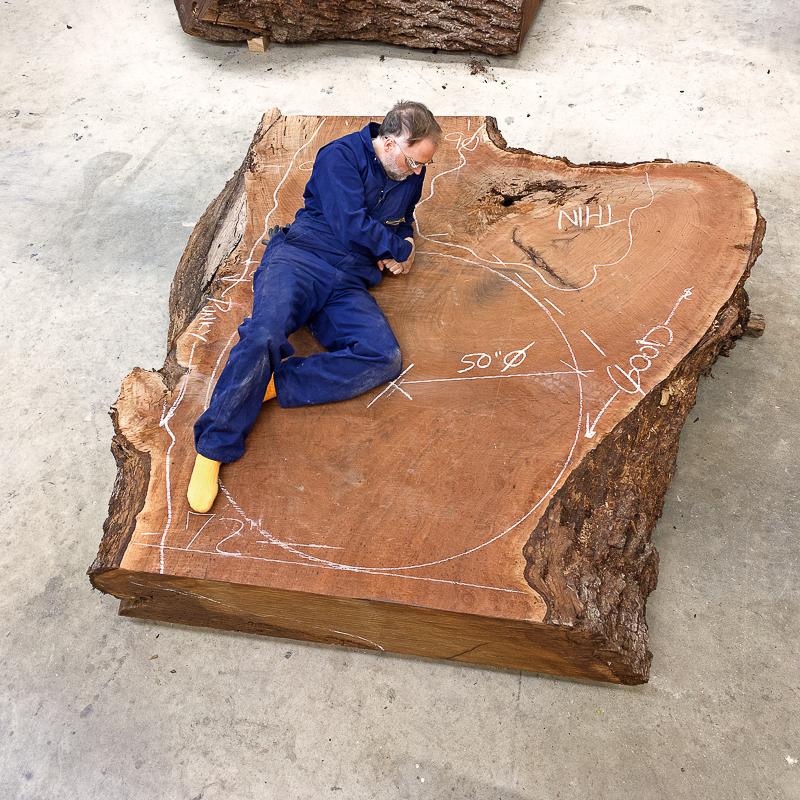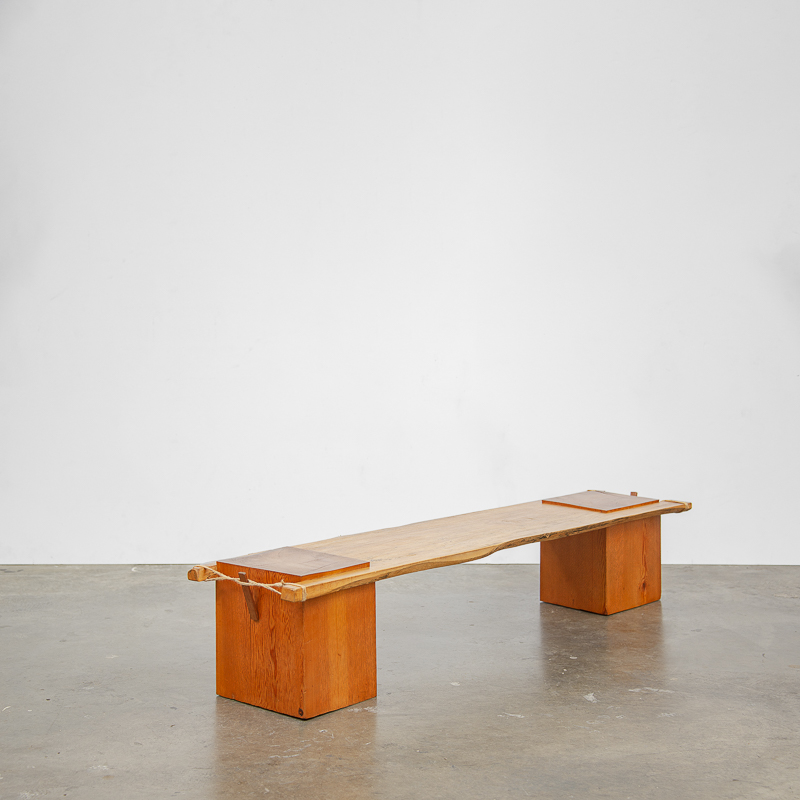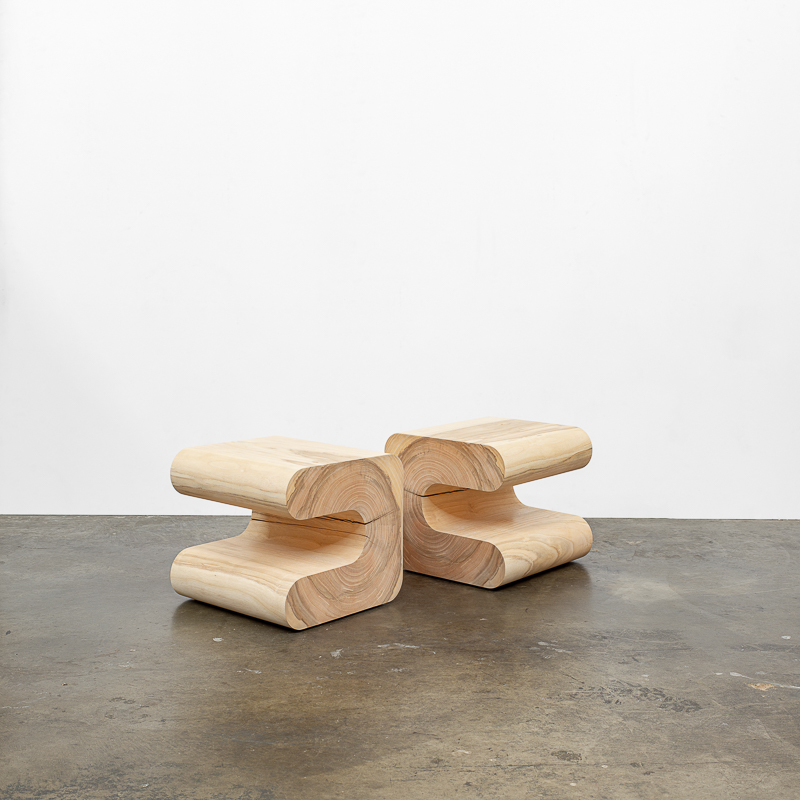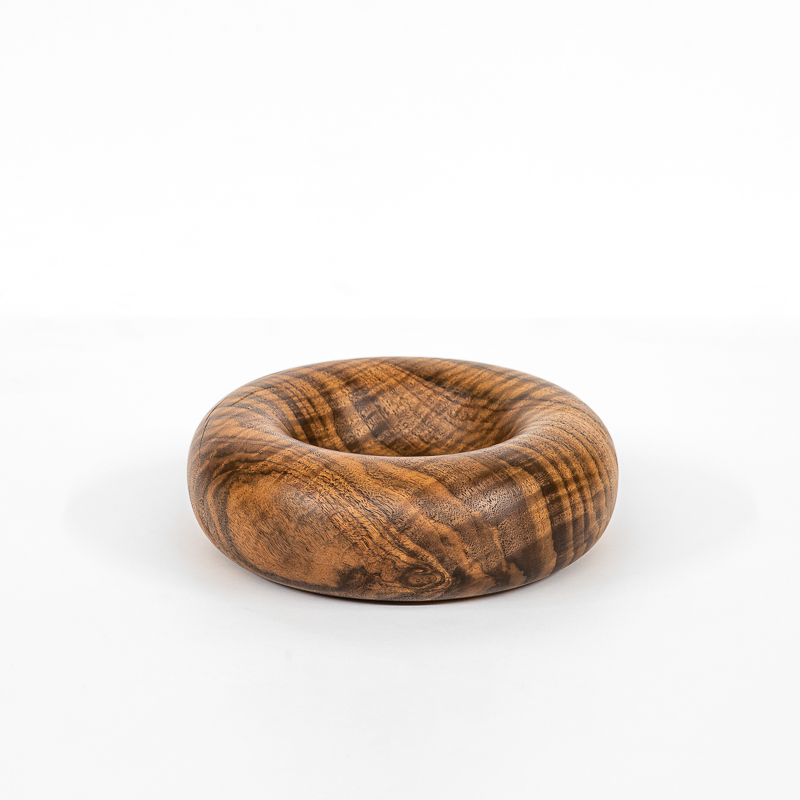 Location: Los Angeles, USA