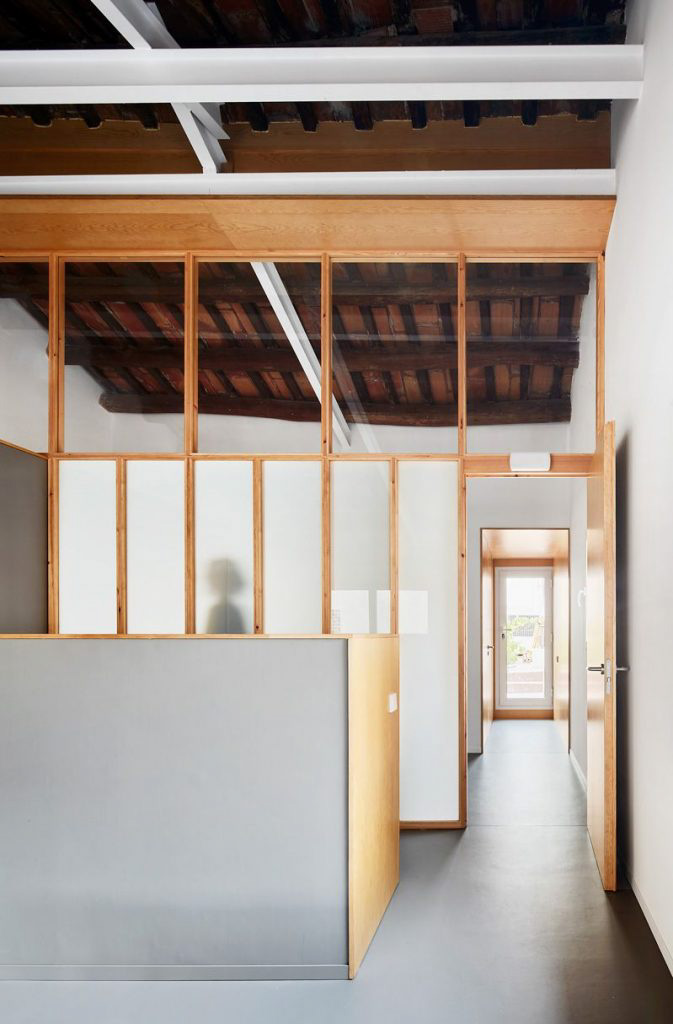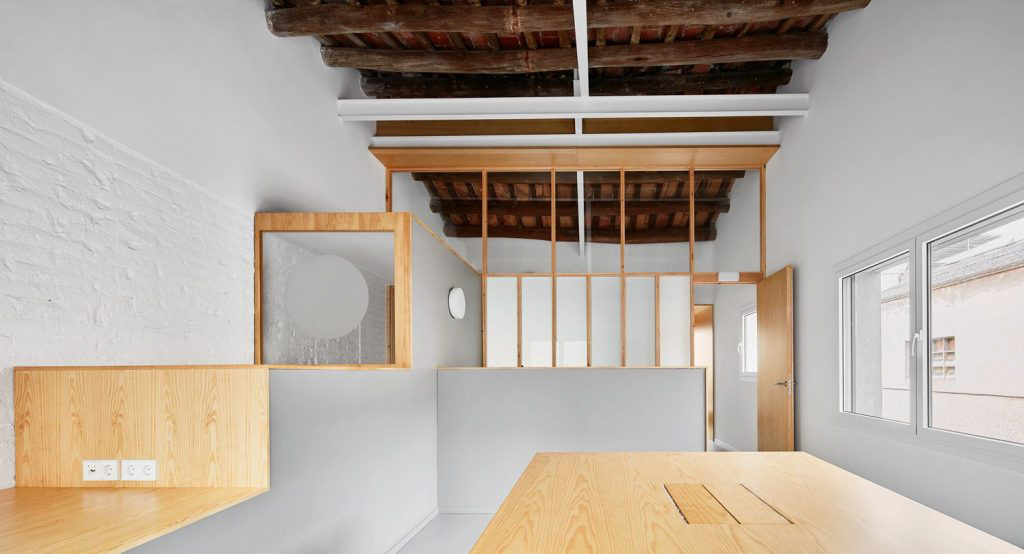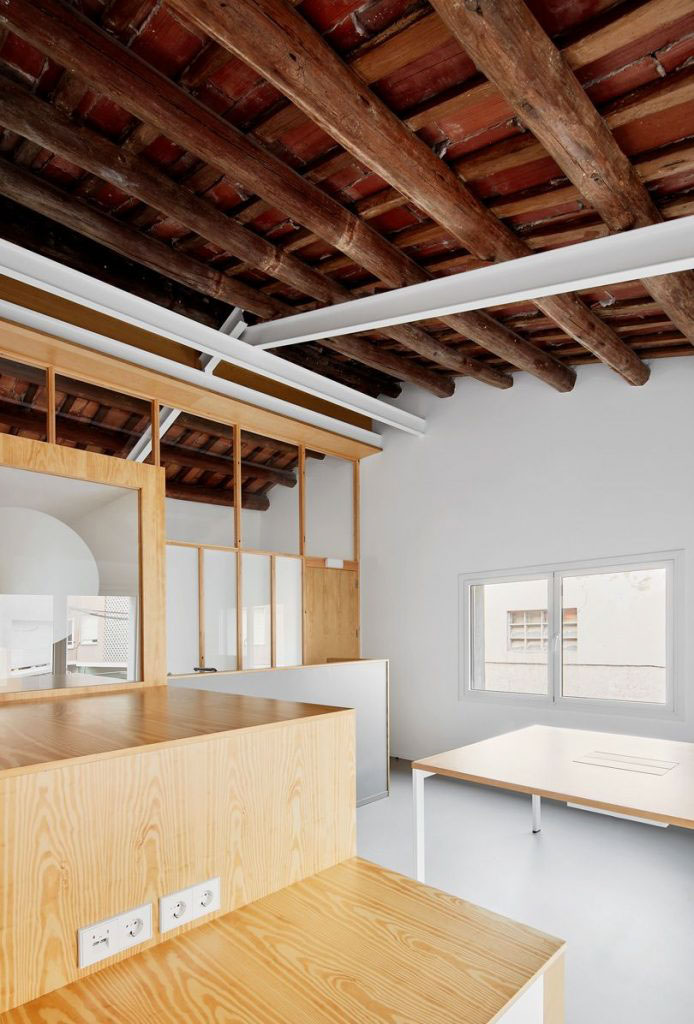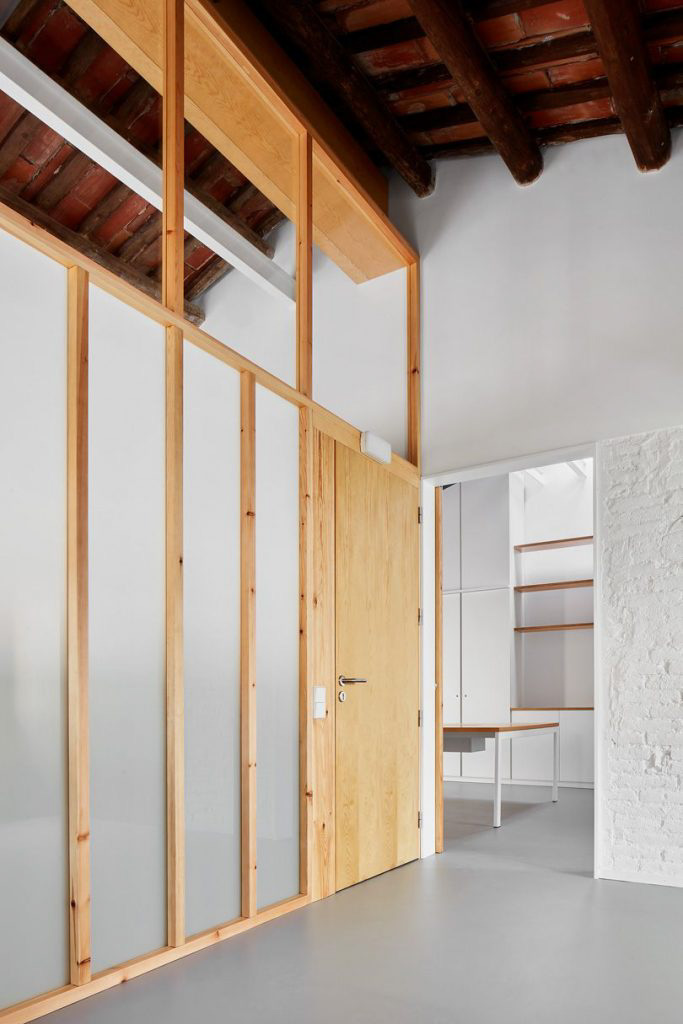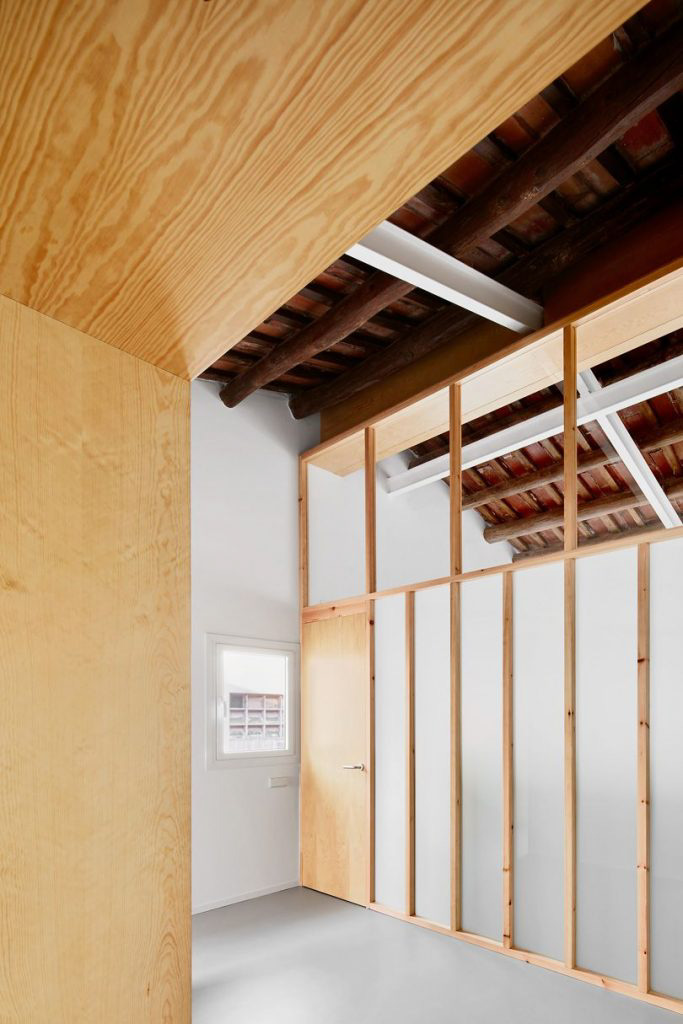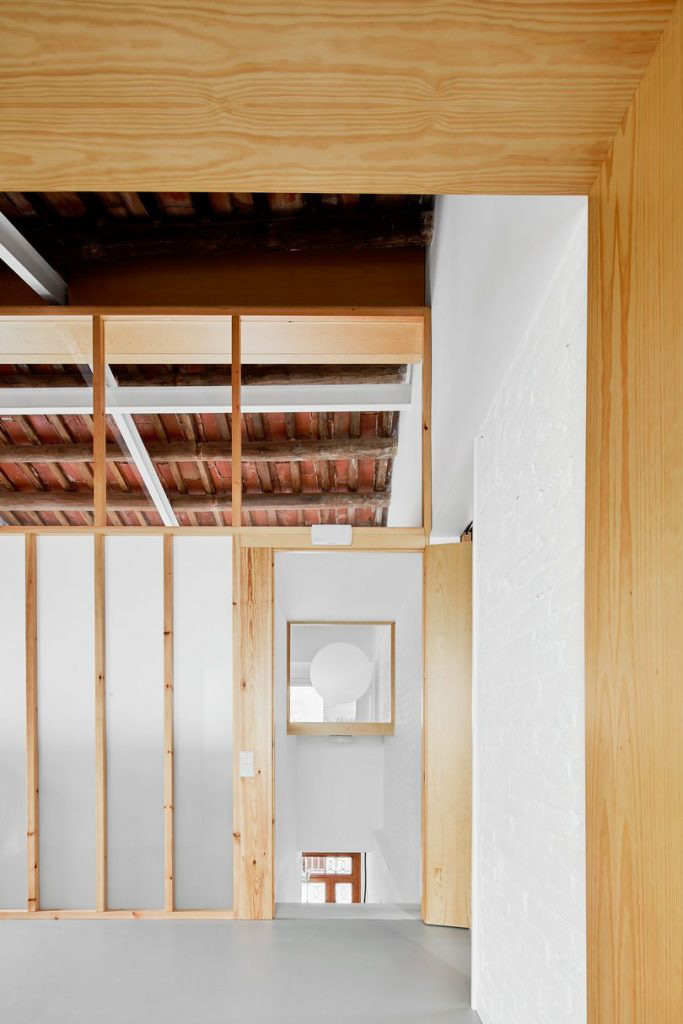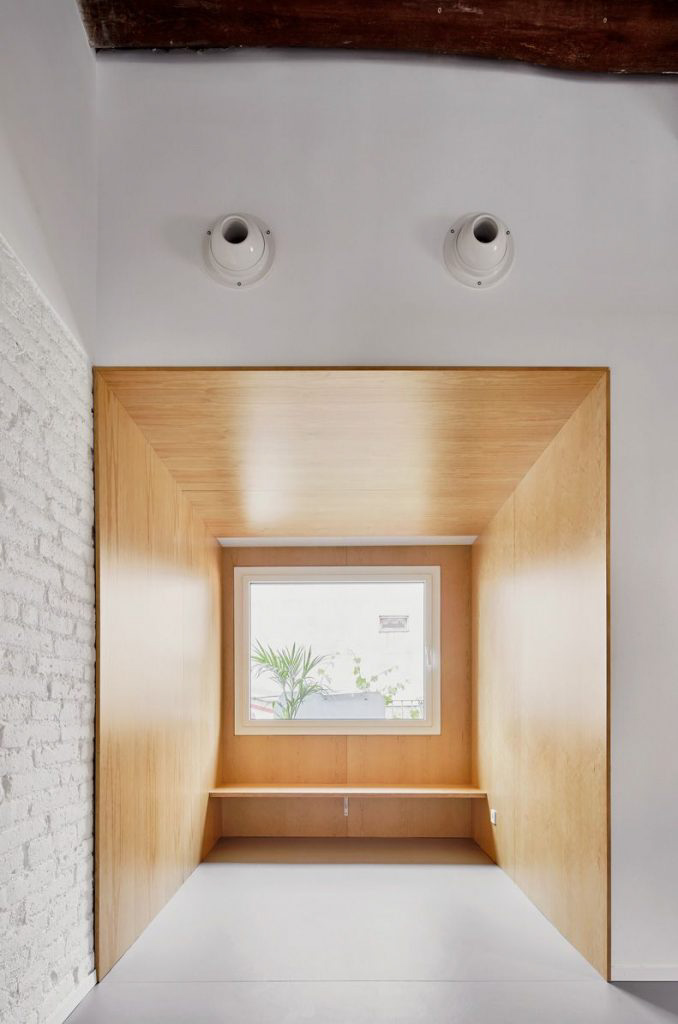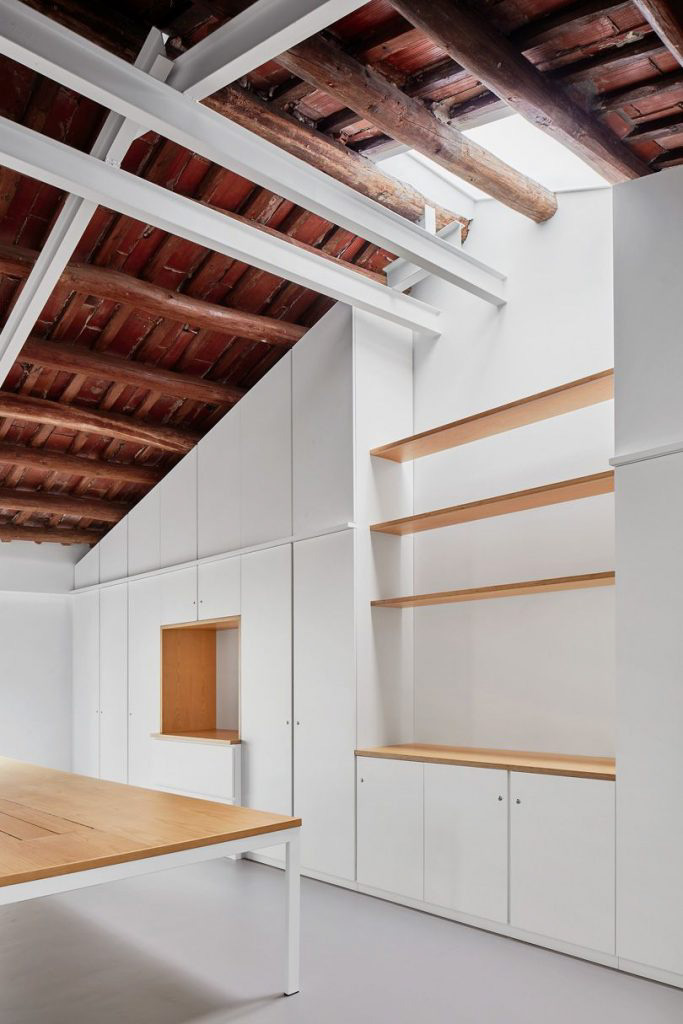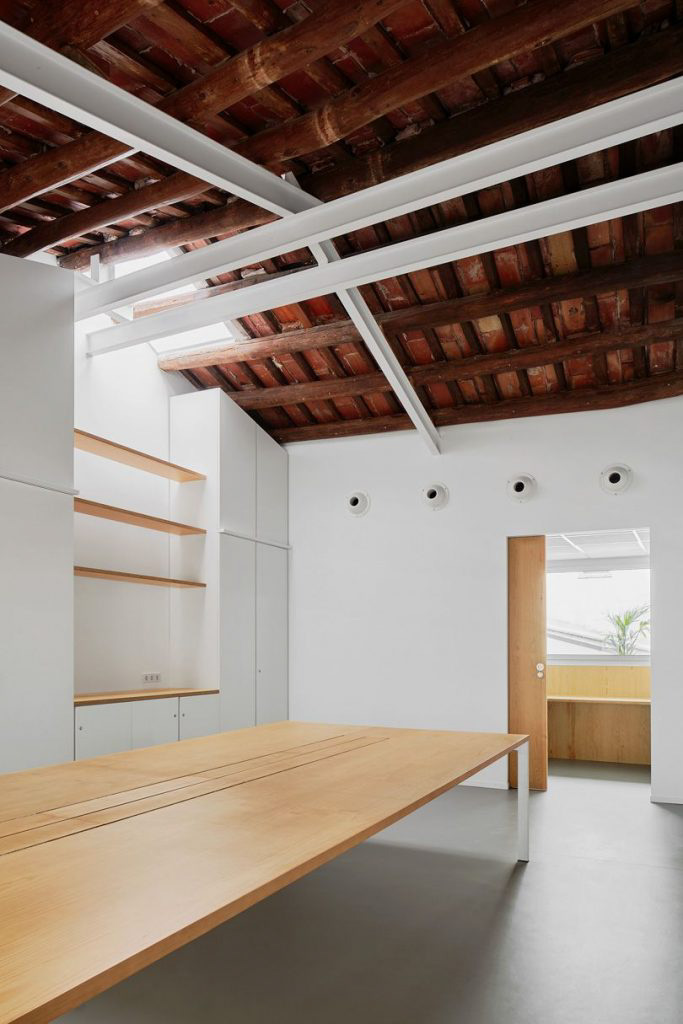 Bodegas Rosas offices
Flexoarquitectura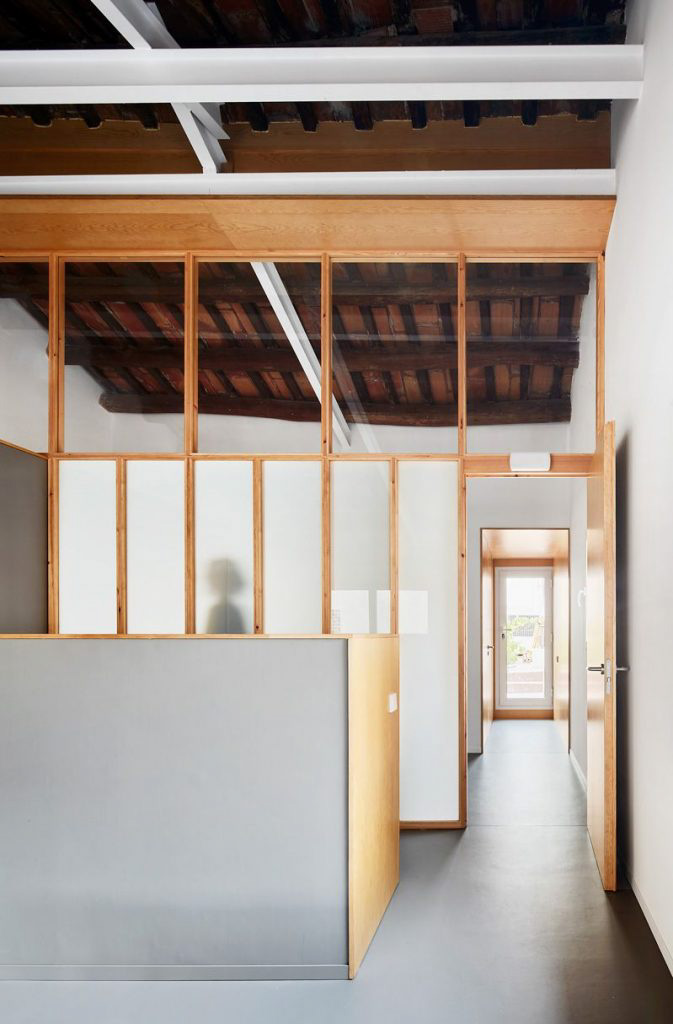 The architecture studio Flexoarquitectura has just renovated a wine company in Rubí, in the province of Barcelona. Between preservation of certain elements of the past and new modern uses, detail of this renovation.
After demolishing the suspended ceiling of the old dwelling above the place, a gable roof of considerable height appeared, made up of wooden beams and ceramic tiles. The main objective was therefore to keep these existing elements to enhance the character of the place. In this sense, some layers of the past have been updated to coexist with new ones, avoiding the relationship by contrast - the new against the old - or integrative - the new subject to the old.
The program consists of different independent rooms: hall, waiting, meetings, work, storage and cleaning. Each space was created using light elements formed by planks and strips of pine plywood, which however did not compromise the autonomy of the original roof structure. In addition, the linoleum floor, wall finishes and part of the furniture remaining in light colors, the original structure is all the more enhanced.